I just love making meatloaf because it is so easy. All there is to do is mix the ingredients in a bowl and then press it into a loaf pan to bake. There is nothing to babysit on the stove, so while it bakes I can get other things done. You know, like writing about how amazing meatloaf is! This turkey veggie meatloaf is such a lean and flavor packed version of the classic and oh my goodness was it a hit. The first thing to do was prep the veggies.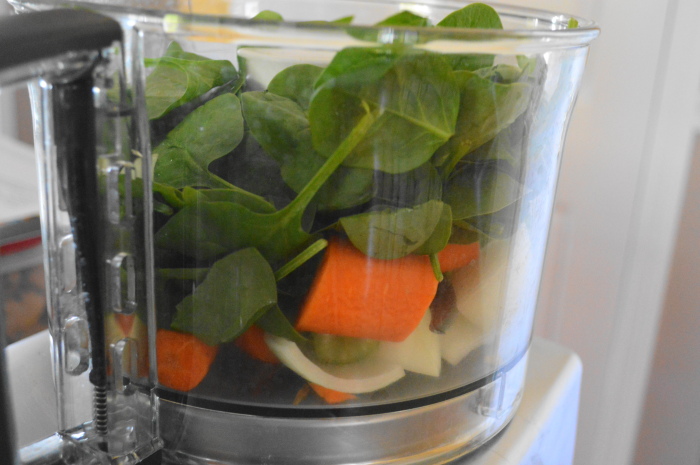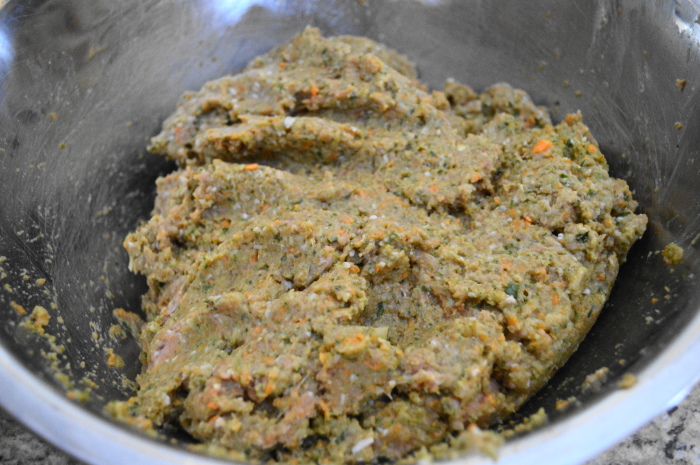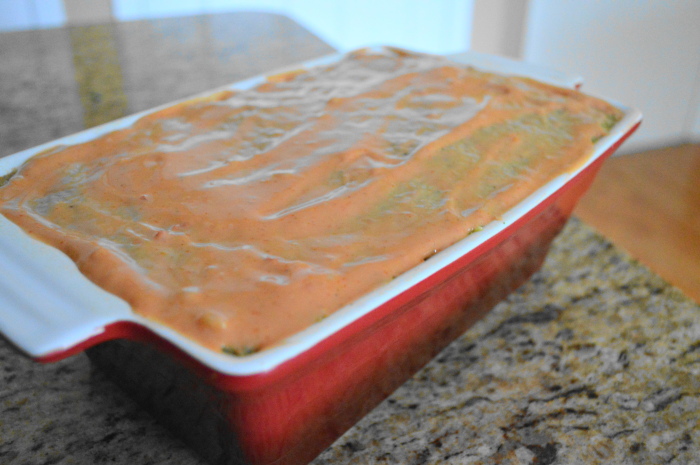 When it was done, I took the turkey veggie meatloaf out and let it rest for about 5-10 minutes. Then I just served it immediately! All of those veggies and spices just gave so much flavor to the meatloaf, with the greek yogurt and glaze keeping it super moist and tender. It was really the perfect bite and guilt free to boot! The handy printable is just below.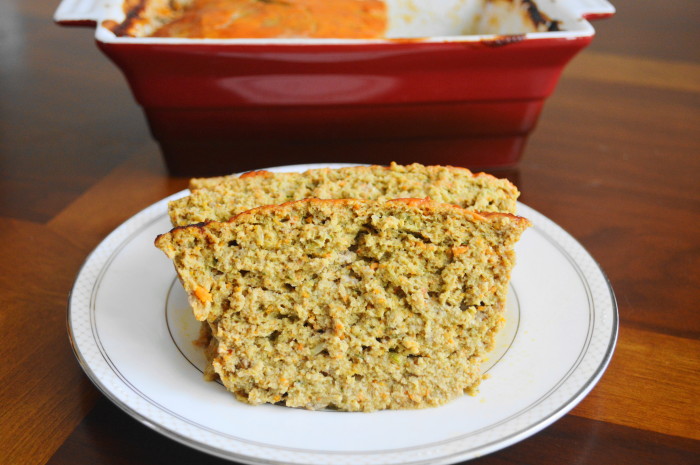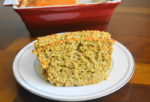 Turkey Veggie Meatloaf
Ingredients
For the meatloaf
2

whole

carrots

peeled and quartered

2

whole

celery stalks

quartered

1

whole

onion

peeled and quartered

3

whole

garlic cloves

peeled

2

cups

baby spinach leaves

packed

2

pounds

ground turkey

2

whole

eggs

1/2

cup

seasoned breadcrumbs

1/4

cup

plain greek yogurt

1 1/2

tablespoons

Dijon mustard

1

tablespoon

ranch dressing

1/2

tablespoon

Worchestershire sauce

1/2

tablespoon

Sriracha

1

teaspoon

hickory smoked sea salt

or kosher salt

1

teaspoon

dried oregano

1/2

teaspoon

smoked paprika

1/2

teaspoon

coriander

1/2

teaspoon

cumin

1

pinch

crushed red pepper
For the glaze
1/8

cup

ketchup

1/8

cup

ranch dressing

1

dash

Sriracha
Instructions
In the bowl of a food processor, combine the prepped carrots, celery, onion, garlic cloves and spinach. Run the processor until it is a fine mixture but still has some texture. Transfer the mixture to a big mixing bowl.

Into the mixing bowl add the ground turkey, eggs, breadcrumbs, Greek yogurt, Dijon, ranch, Worcestershire, Sriracha, salt, oregano, paprika, coriander, cumin and crushed red pepper. Pre-heat the oven to 350 degrees and lightly spray a loaf pan with cooking spray.

With clean hands, work the meatloaf ingredients together thoroughly until it is almost like a dough. Transfer it into the loaf pan and make sure it is firmly pressed together into a loaf.

In a small bowl mix together the ketchup, ranch and Sriracha for the glaze. Evenly spread the glaze mixture over the meatloaf. Transfer the meatloaf pan to a sheet tray lined with foil to catch anything that boils over and get it in the oven to bake for 50 minutes. It needs to get completely cooked through and bubbly.

When it is done, take the meatloaf out and let it rest for about 5-10 minutes, then serve immediately! Enjoy!
SaveSave