When I learned how to make glazed parsnips at school, I became so hooked. I remember my Mom making glazed carrots growing up but it is just not one of the dishes I learned how to make from her. Glazing is a method that can be used for any root vegetable like carrots, turnips, and sweet potatoes. Glazed parsnips are definitely my favorite though! I just think the subtle licorice flavor of the parsnips pairs so well with this cooking method. First, I prepared my parsnips.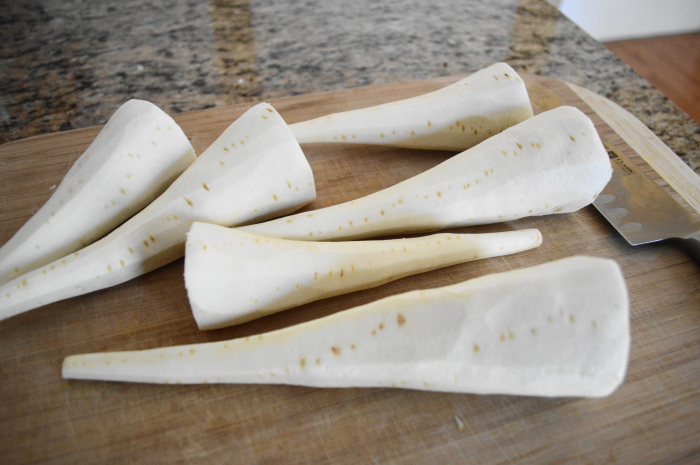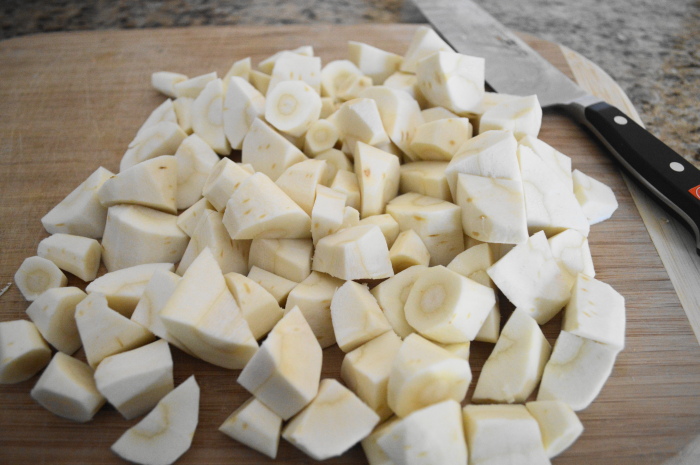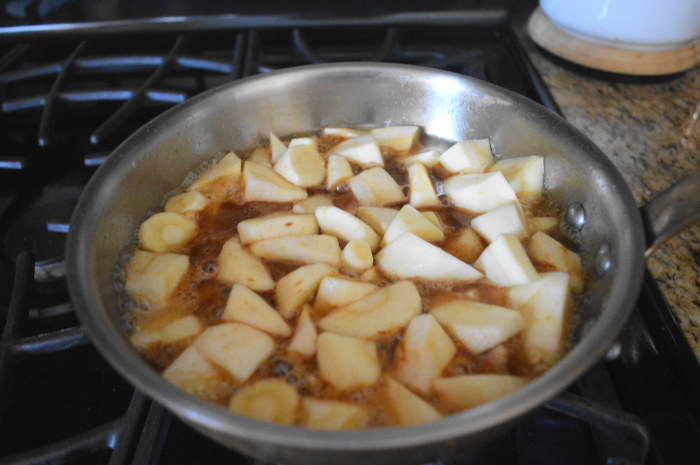 When they were done, I just served the glazed parsnips on the side of my turkey veggie meatloaf. They were the perfect sweet counterpoint to the savory meatloaf. My husband joked that he felt like he was eating healthy candy, ha! The parsnips were so tender and that glaze was sensational. It was such an easy and effective way to celebrate beautiful colder weather root vegetables! Hope you all love them too. xoxo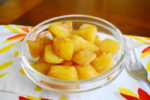 Glazed Parsnips
Ingredients
6

whole

parsnips

1 1/2

cups

chicken or veggie stock

2/3

cup

granulated sugar

1

teaspoon

cinnamon

1

pinch

salt
Instructions
Peel the parsnips and cut them into rounds that are about 1/4 inch thick. For the rounds on the larger end of the parsnip, either cut them in half or quarter them (depending on their size) to be relatively the same size as the rounds from the smaller end. The skinny tips can be cut off and set aside to use for veggie stock or parsnip puree!

Get a small pot on the stove and pour the chicken stock and sugar into it. Heat it over medium high heat and stir them together. Add the cut parsnips, cinnamon and salt in to the pot and let the mixture come to a gentle boil.

Let the mixture gently boil for about 20 minutes, stirring occasionally. The liquid should completely thicken and become a glorious syrup coating the parsnips. Take the pot off of the heat and serve the parsnips immediately as a great side dish!
SaveSave