I am by no means a strict farm to table girl, although I have a huge appreciation for the concept. I use canned goods sometimes and shortcuts when I am pressed for time. It's extremely fortunate for me though that I happen to live in the good old Garden State. When my husband and I moved into our house, our lives changed forever when we discovered that we are fairly close to the Trenton Farmer's Market. The first time we went there, I was suddenly reduced to being the equivalent of a small giddy girl skipping through a candy store. It was during the summer, with the intoxicating aroma of fresh basil bundles immediately greeting me. Those famous Jersey tomatoes were gloriously red and shiny in huge bushels everywhere. I was hooked just on the produce stands alone.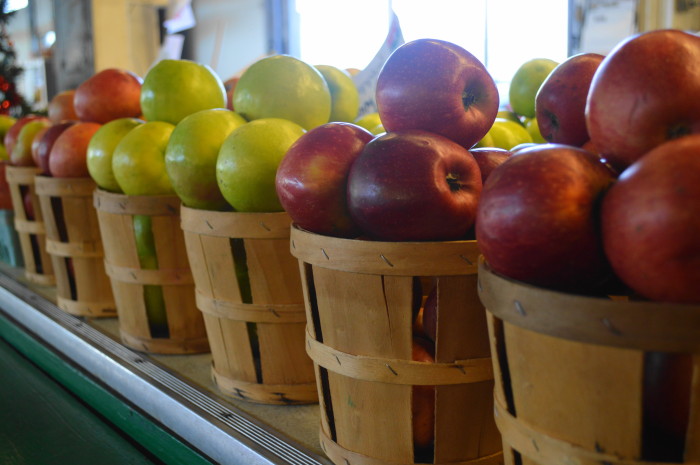 Then as we further explored, we discovered an Amish butchers counter with incredible meat, a Polish deli for my proud Polish hubby, 2 bakery counters and a European inspired Creperie. On site but detached in another building across the parking lot is a dairy with the most fresh milk and eggs I've ever tasted. To say we were in heaven would be an understatement. I have been going back ever since almost weekly, and I had to write about it with pictures from my most recent visit. Out on the stands now, it is all about the wonderful root vegetables, kale, apples and cabbage. Enjoy this walk through of one of my favorite places in the world to go to spend a Saturday afternoon!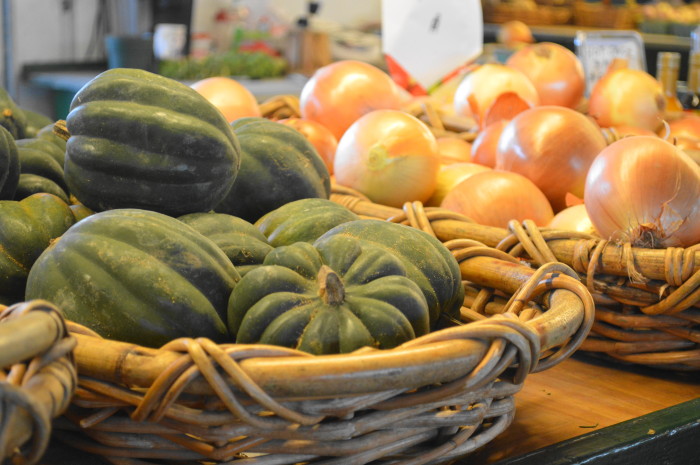 My first stop when I go is always Buttons Creperie, a tiny piece of Europe right in New Jersey. The owner Lauren opened up the place after falling in love with crepes when she and her best friend traveled through Europe. It was life changing for her in the best way. She set up a business plan, found the space in the Farmers Market and set up shop to great success with a lot of passion and hard work behind it. Any kind of crepe you can think of, you can get there. The best part is, since it is located in the farmers market she uses all fresh local produce and ingredients, which makes the crepes just incredible. I always have lunch here before I shop…I can't go food shopping hungry can I??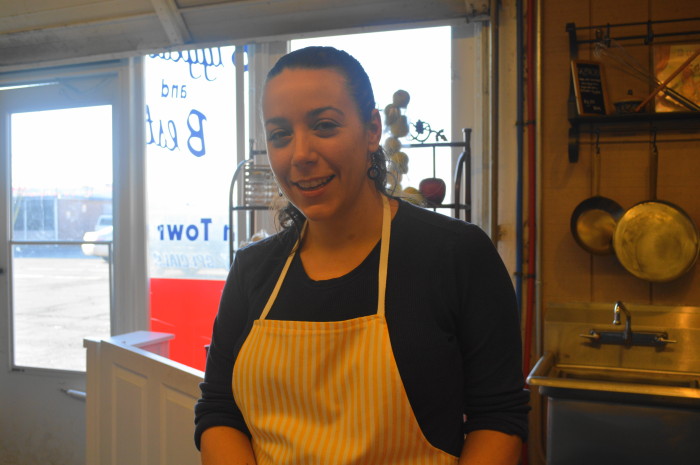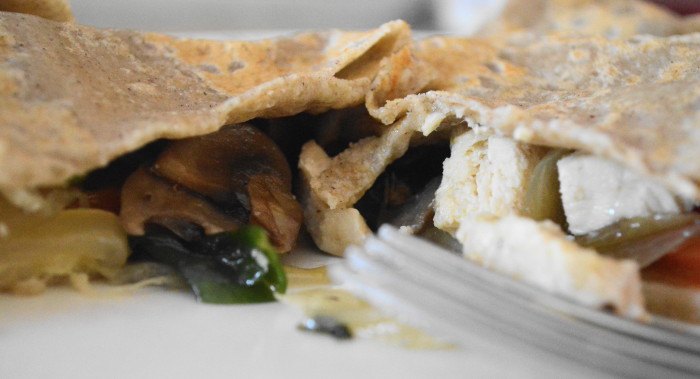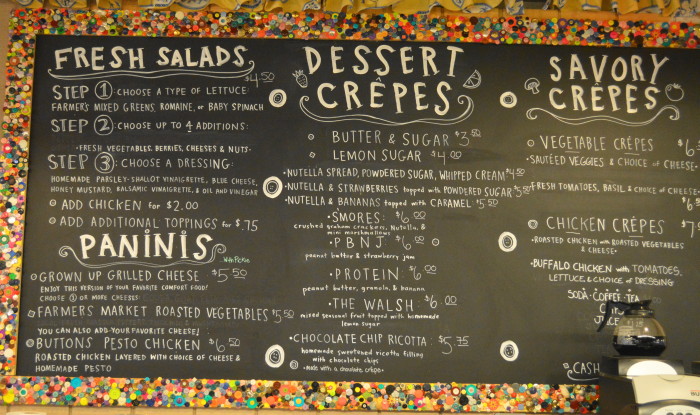 The produce stands at the Trenton Farmer's Market are to die for. I love walking up and down and seeing all of those fresh ingredients, they inspire what I am going to make for the week. The best part is, it's farm fresh produce for lower prices than you could find at any super market.
One of the stands at the Trenton Farmer's Market is from a farm that has been around for 3 generations. Henry and I struck up a conversation when I was there a while ago, and he's remembered me since. We always chat for a few minutes about food and our families while I peruse his stand for ingredients. He always has a smile, and when I comment on how wonderful his produce is I can so clearly see the pride in his face. It's refreshing to see in this day and age.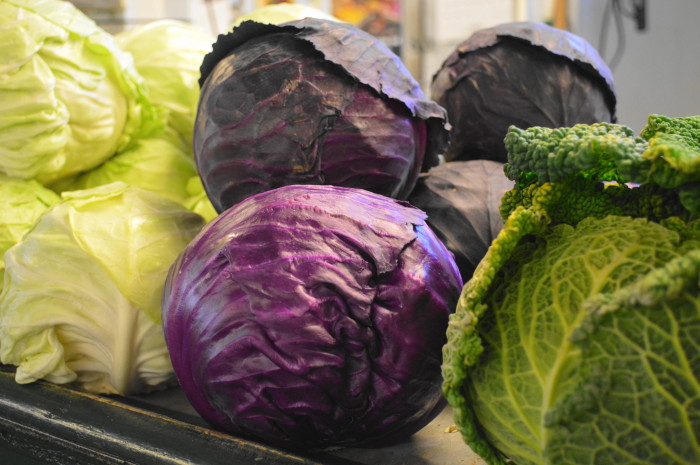 The deli there, Pulaski's, has cold cuts, cheeses, many different kinds of kielbasa, pierogi, and pickles unlike anything I've ever had before. They do a homemade boiled ham with rosemary in it that is so good on sandwiches, and their finely ground kielbasa is just incredible.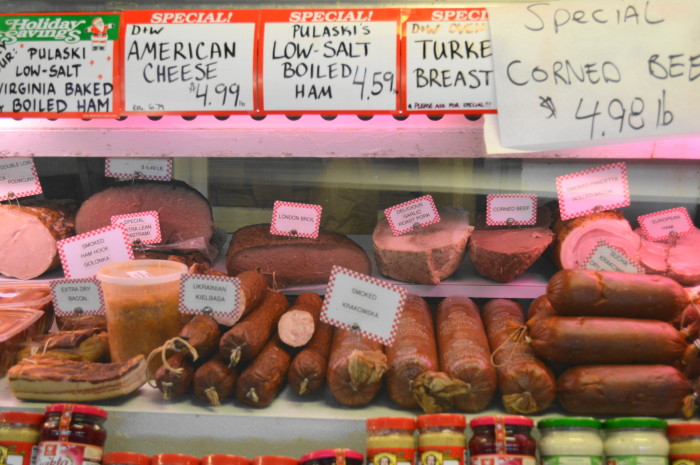 Terhune Orchards has a stand there as well with pies, apple cider donuts, their fresh produce, and (best of all) a wine bar to pick up a bottle to go with whatever you're making. You can even have a free tasting to see what you like!
Take a quick walk across the parking lot and you'll find yourself at Halo Farms. The milk and eggs are so incredibly fresh and even better, cheaper than the grocery store. That's what I love about this place and why I have been kicking myself about not coming here sooner. Better quality ingredients for less money? Yes please!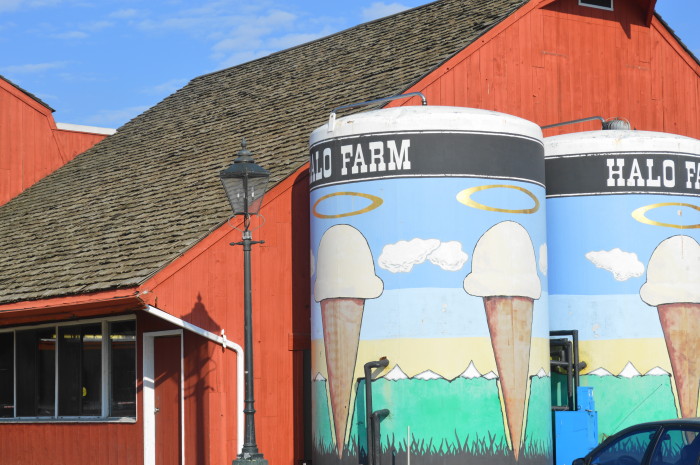 You'll have to forgive my waxing poetic, but the Trenton Farmer's Market is just too good. It makes me have a lot of pride in the Garden State. There's much more to New Jersey than the turnpike and a whole lot of beauty to be seen. I hope you've enjoyed this mini tour!