I think meatballs are pretty much in my DNA and my blood. Both of my parents can make an incredible meatball, which they learned from both of my Nanas. It's one of my absolute favorite foods in the entire universe. They are small packages of huge flavor that can be put into a delicious sandwich, or in a vat of marinara to put over pasta. It doesn't get much more classic and wonderful than a heaping bowl of spaghetti and meatballs in my humble opinion. I've never been able to replicate the meatballs my parents and my Nanas would make. I learned a few tricks in culinary school though on how to make some amazing Sicilian style meatballs myself! The secret to these babies is the panada. Instead of breadcrumbs in the meatball mixture, I soaked bread in milk and used that instead. Oh my goodness, it made the Sicilian style meatballs so moist.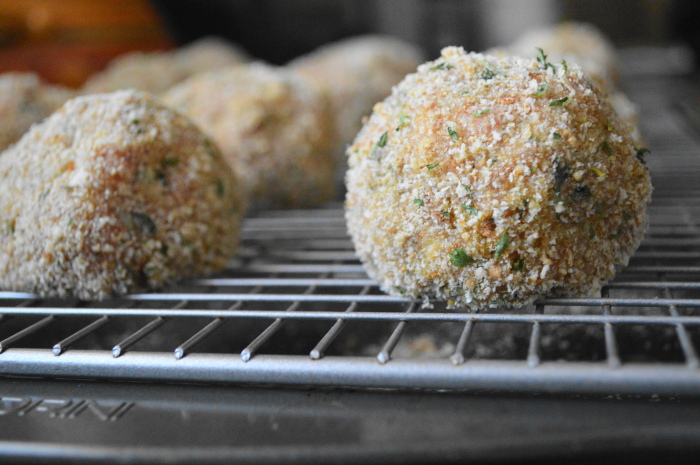 I loved how versatile these Sicilian style meatballs were. I used some in sandwiches, and the rest with spaghetti. They were so fantastic in both! These have definitely become a classic staple here in my house. It's so great carrying on family traditions with my own little twist. Enjoy, friends! xoxo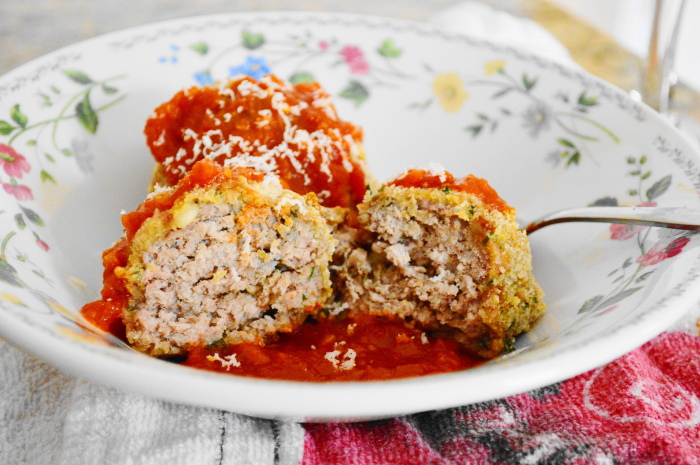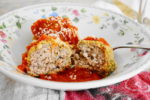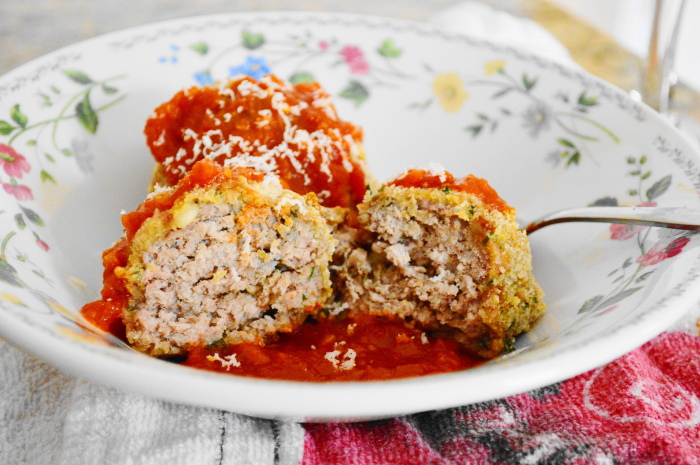 Sicilian Style Meatballs
Ingredients
FOR THE MEATBALLS
2

slices

white bread

crusts removed and cubed

1

cup

milk

2

cloves

garlic

minced

2

tablespoons

fresh parsley

finely chopped

1

tablespoon

dried oregano

1/4

cup

pine nuts

1.5

pounds

meatloaf mix

equal parts beef, pork and veal

2

whole

eggs

1/2

cup

freshly grated parmesan cheese

1/4

cup

raisins

1

dash

worcestershire sauce

1

pinch

salt

1

pinch

crushed red pepper
FOR THE BREADING
2

whole

eggs

1

dash

water

1

cup

breadcrumbs
Instructions
First, combine the cubed bread and milk in a bowl. Let the bread soak in the milk for 15 minutes to make the panada. While the bread soaks, heat a small skillet over medium heat. Add the garlic, parsley, oregano and pine nuts to the dry pan and let them get fragrant for just 30 seconds. Set the pan aside and let it cool.

When the bread is done soaking, remove it and gently squeeze some of the excess milk out of it. Transfer the soaked bread to a large bowl along with the aromatics from the pan. Add the meatloaf mix, eggs, parmesan, raisins, salt and pepper. With clean hands, work everything together until well combined.

Pre-heat the oven to 375 and get out a sheet tray. Fit the sheet tray with a rack. Lightly spray the rack with cooking spray. Prepare the breading line by combining the eggs and water in a bowl. Beat them together to make an egg wash. Add the breadcrumbs to another bowl. Take a small hand full of the meat mixture about the size of your palm and roll it into a ball. Put the meatball through the egg wash first, then the breadcrumbs to coat it. Place it on the prepared baking rack and repeat with the rest of the meat mixture until all of the meatballs are breaded.

Bake the meatballs for 45 minutes, until golden and perfectly cooked through. Serve immediately with marinara, bread, pasta you name it! Buon appetito.
SaveSave