It's time for a confession. I actually enjoy baking even more than I enjoy cooking, and that is saying something. In the winter especially there is just nothing like having that warm oven on with something in it baking. It makes the whole house smell incredible! Both of my grandmothers were such amazing bakers. I have vivid memories of spiced muffins and cookies from my Nana Lulu and Lebanese pastry from my Nana Jeanie. A few years back, I received a life changing present. It was Dorie Greenspan's book "Baking – From My Home to Yours" and it has turned into my baking bible. I love how simple to follow and effective the recipes are, and her narrative makes it feel like she is in the kitchen baking with you. She reminds me of how my Nanas would bake and it is very inspirational. This recipe for spiced carrot muffins from the book is lighter than carrot cake but with the same spice and texture. They were absolutely wonderful with coffee in the morning! I followed it pretty closely and only made three little tweaks.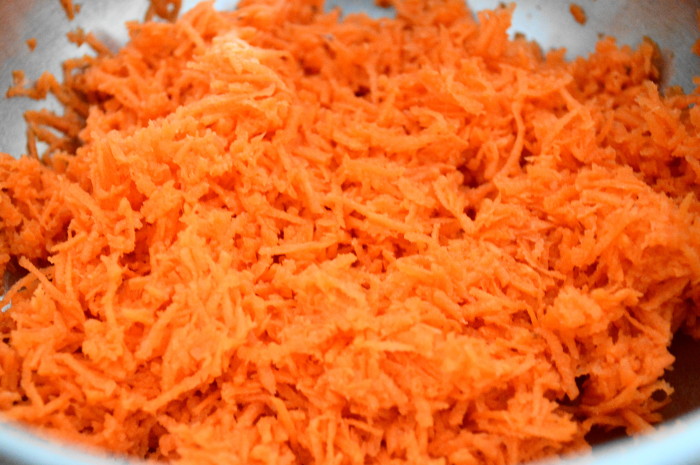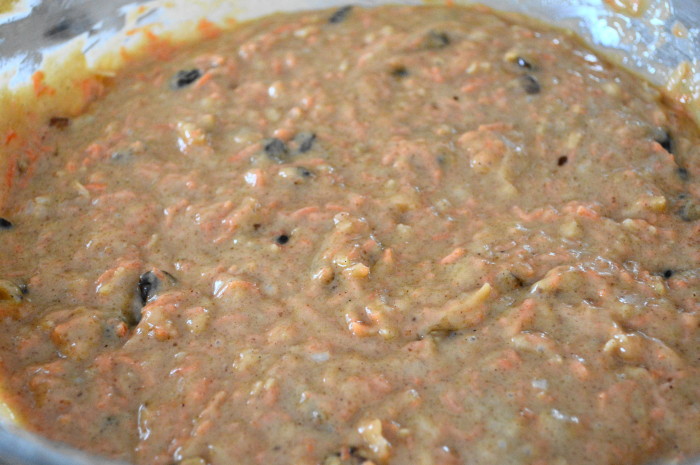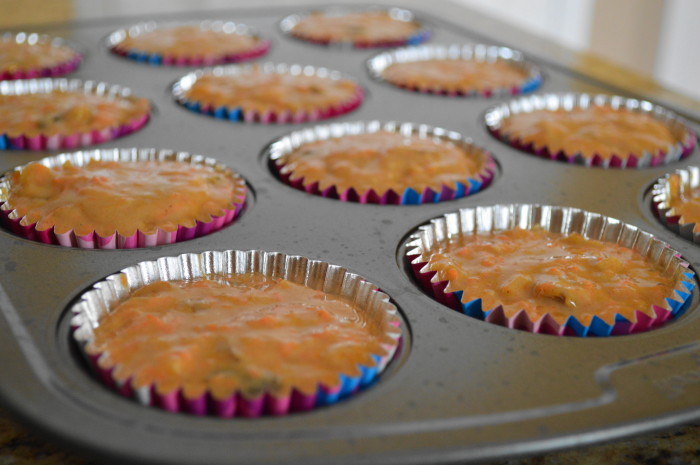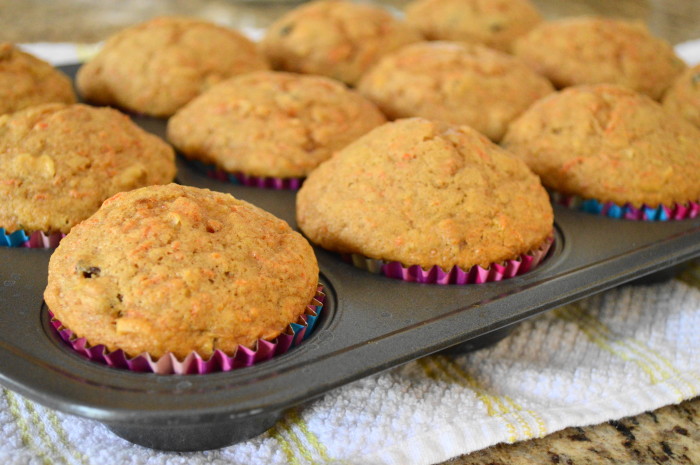 Let me tell you, having one of these babies with a great cup of coffee was pure heaven. The textures and flavors married so perfectly! They were just sweet enough without feeling like I was having carrot cake for breakfast (not that I haven't done THAT before, but that's a story for a different time).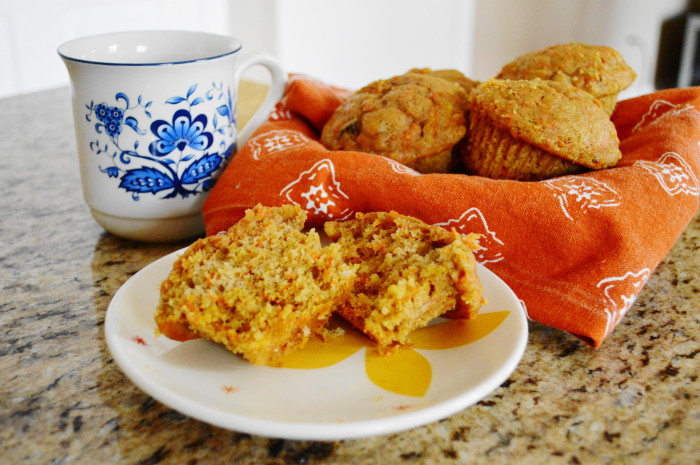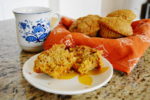 Spiced Carrot Muffins, AKA Morning Glories
Ingredients
2

cups

all-purpose flour

1/2

cup

granulated sugar

1

tablespoon

baking powder

1 1/2

teaspoons

cinnamon

1/2

teaspoon

ground ginger

1/4

teaspoon

baking soda

1/4

teaspoon

all-spice

1/4

teaspoon

salt

3/4

cup

milk

2/3

cup

canola oil

1/3

cup

dark brown sugar

2

whole

eggs

1

teaspoon

vanilla extract

3

whole

carrots

peeled and shredded on the smallest holes of a box grater

1/2

cup

shredded coconut

1/3

cup

raisins

1/3

cup

chopped walnuts
Instructions
Take a 12 well muffin tin and line it with muffin wrappers. Pre-heat the oven to 375 degrees. In a large bowl combine the flour, sugar, baking powder, cinnamon, ginger, baking soda, salt and spice. Whisk it all together to fully aerate it. Add the brown sugar in and whisk it into the rest of the dry ingredients, making sure there are no lumps. In another bowl, whisk together the oil, eggs, milk and vanilla. Pour the liquid mixture into the bowl of dry ingredients and gently whisk it all together to form the batter. If there are still lumps it is ok. It's more important to not over mix. Then add in the carrot, coconut, raisins and nuts and gently fold it into the batter with a rubber spatula.

Scoop a 1/4 cup of batter into each of the lined muffin wells. Bake the muffins for 20 minutes, until puffy and baked through. Insert a toothpick in the center of a couple of them. If it comes out cleanly, they are done. Let them cool in the pan for a couple of minutes before transferring them to a rack to finish cooling. Serve immediately and enjoy!
SaveSave