I absolutely love to indulge in a fantastic steakhouse meal. The problem is, going out for one can get incredibly expensive really fast. I decided to make the most amazing steakhouse filet mignon right at home instead and it was so much faster, easier, and cheaper than going out!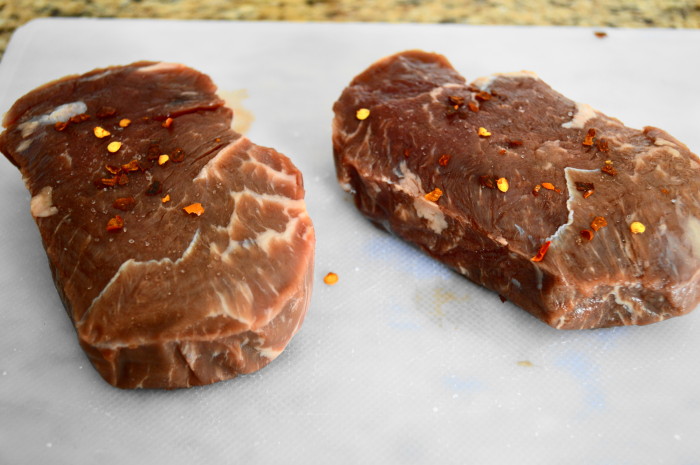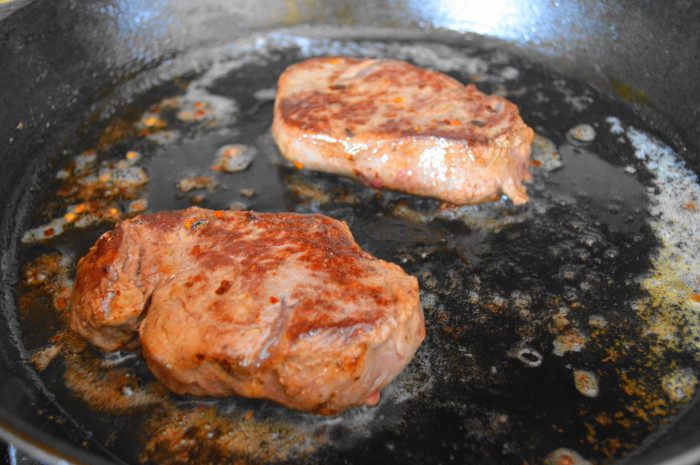 When the steakhouse filet mignon was done to perfection, I removed them to a plate to let them rest. That was important. If the steaks didn't rest the juices would have run everywhere when I cut into them. Those juices needed to stay in the steaks to keep them luscious!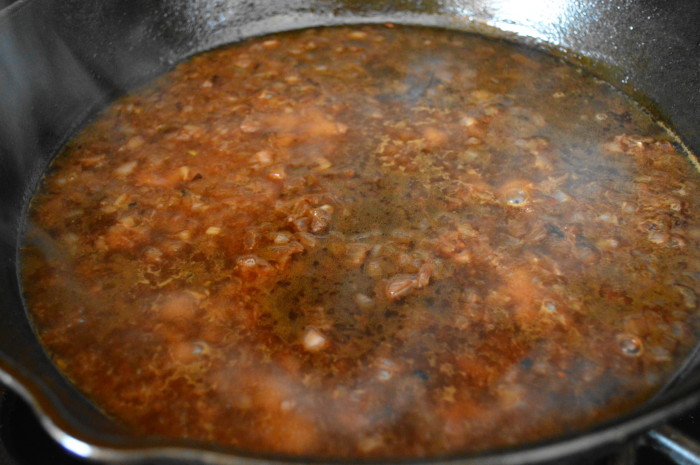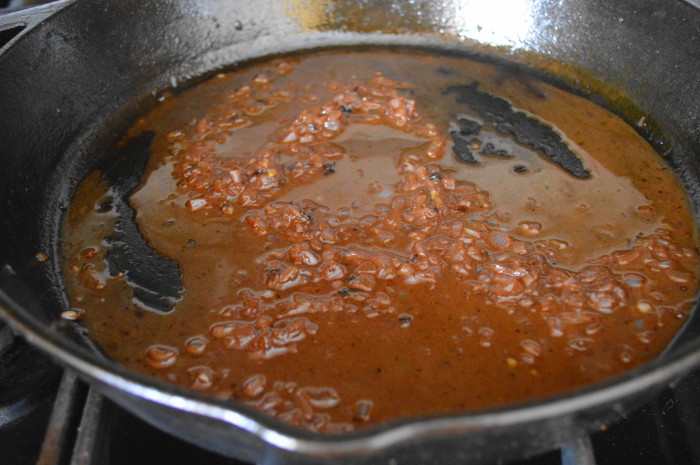 That was all there was to it! I plated the steakhouse filet mignon and generously smothered it in the pan sauce. Then I just served it immediately with fresh baby spinach that I dressed with vinaigrette and leftover roasted sweet potatoes. It was the perfect steakhouse meal done right at home in minutes! The steak was so incredibly juicy and the sauce was the perfect topper. Enjoy the handy printable my friends!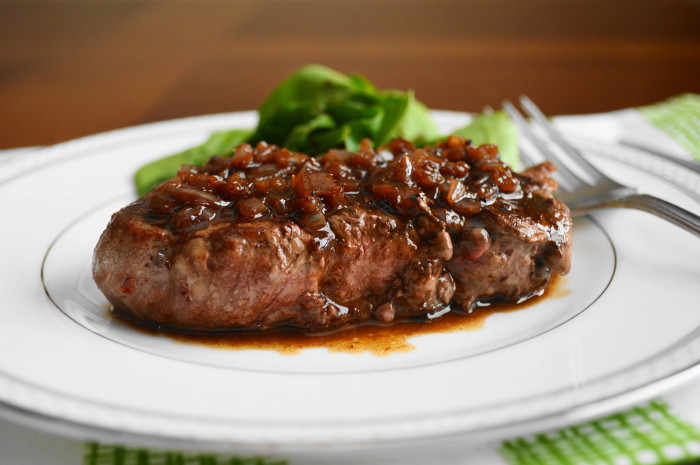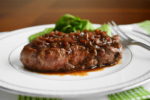 Steakhouse Filet Mignon
Ingredients
FOR THE FILET MIGNON
1

dash

canola oil

1

tablespoon

butter

2

whole

filet mignon steaks

about 5 ounces each

salt

as needed for seasoning

crushed red pepper

as needed for seasoning
FOR THE PAN SAUCE
1

small

shallot

finely diced

3

tablespoons

red wine

1/2

cup

beef stock

1

pinch

salt

plus additional as needed to taste

1

tablespoon

butter
Instructions
In a cast iron skillet heat the canola oil and butter over medium high heat. While the pan heats up sprinkle the two steak filets generously with the salt and crushed red pepper on both sides. Then get them into the hot pan to sear for about 3 minutes on the first side to develop a gorgeous crust. Flip them over to do the same on the other side for another 3 minutes. This time frame will get a 5 ounce filet mignon to a gorgeous medium rare with some pink in the middle, adjust the cooking to your liking.

Remove the filet mignons to a plate and let them rest while you make the easy pan sauce. Add the shallots to the hot pan and let them soften in the steak juices for about 30 seconds. Deglaze the pan with the red wine and let it reduce until it is almost gone. Pour in the beef stock and let the sauce reduce for about 3 minutes, until it is thick enough to lightly coat the spoon. Add the pinch of salt and taste for seasoning, adjusting as necessary. The butter goes in last. Swirl it around and stir it into the sauce to make it rich. Take the pan off of the heat.

Plate the steaks with potatoes and leafy greens on the side, then generously smother each steak in the pan sauce. Serve immediately and enjoy a gorgeous steakhouse dinner at home!
SaveSave