Linguine aglio olio has always been and will always be a staple in my house. I don't think we had a Sunday dinner at Nana Lulu's without it either. It is the most incredible, yummy bed to nestle my favorite chicken and meat dishes on. It is so versatile though that if I toss a few veggies in it makes a light, amazing meal on its own. Best of all, I can have it ready in minutes! I love the simplicity so much.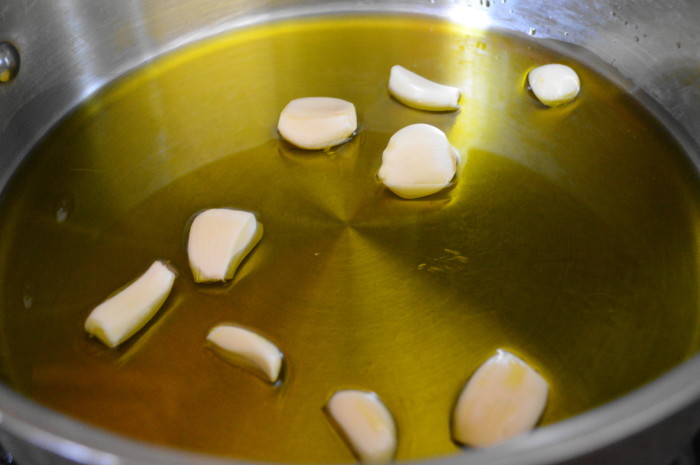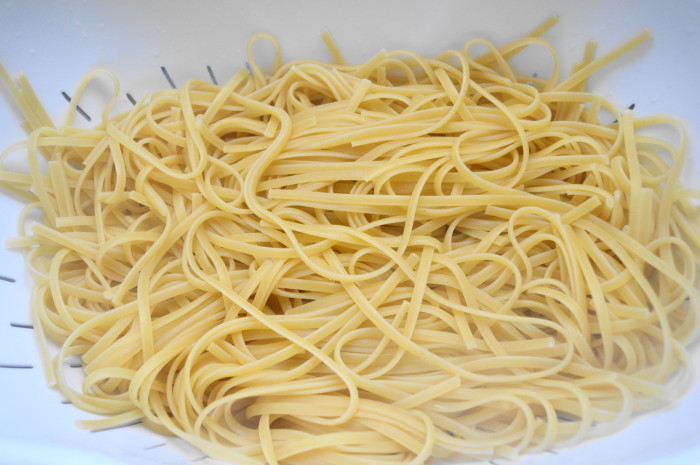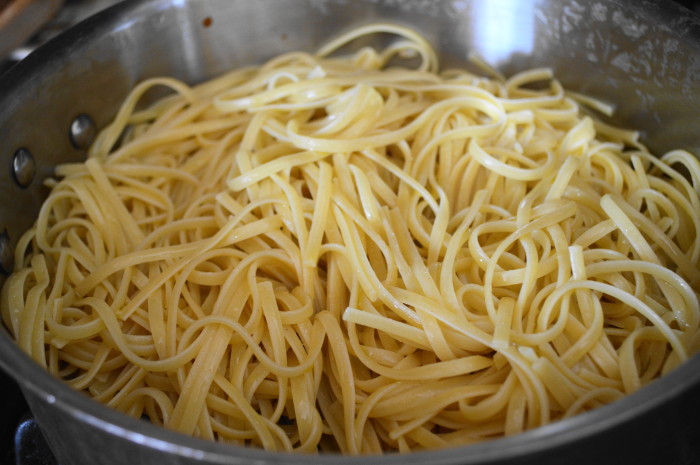 I served it immediately as a lovely bed for my chicken parmigiana since that is just always how it has been done in my family. It was so light, tender and flavorful! Linguine aglio olio was the perfect side but it also became an amazing lunch when I tossed it with roasted mushrooms. I loved how versatile it was. Enjoy this simple classic, friends!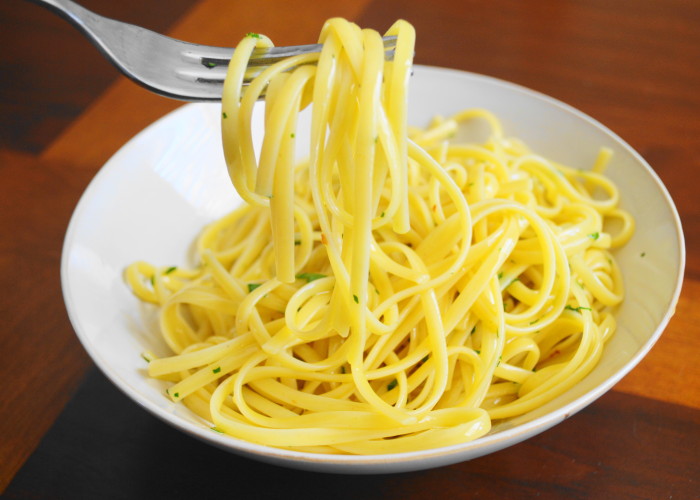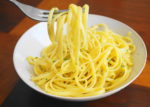 Simple Linguine Aglio Olio
Ingredients
1

cup

olive oil

10

cloves

garlic

peeled

2

tablespoons

white wine

2

pinches

crushed red pepper

2

pinches

salt

1

pound

linguine

fresh parsley

finely chopped as needed for garnish
Instructions
In a large rondeau pan, heat the olive oil over medium high heat. Add the garlic cloves and let them get golden in the oil for a minute. Then reduce the heat to low and add the white wine, crushed red pepper and salt. Allow the sauce to gently simmer for 15 minutes.

Meanwhile, get a large pot of salted water on the stove to boil for the linguine. When it is boiling add the linguine and let it cook until perfectly tender. It usually takes about 8-10 minutes.

The sauce should be done by this point so it is time to remove the garlic cloves and discard them. Drain the linguine and pour it into the pan of aglio olio sauce. Add a generous sprinkle of finely chopped parsley and thoroughly toss it all together. Serve immediately as a delicious bed for your favorite meat dish or on its own as a light meal!
SaveSave
SaveSave
SaveSave