This week has been tech week for the show Marc and I are doing. That means the theater is our second home and we need quick dinners to get there on time after work! This quick and simple pan fried chicken was just the ticket. It came together in just 20 minutes! I made a flavorful flour mixture to dredge my chicken in that came together in a couple of minutes. The smoked paprika gave it just a little heat, with salt for good seasoning. Ground mustard, dried onion and dried oregano rounded it out gorgeously!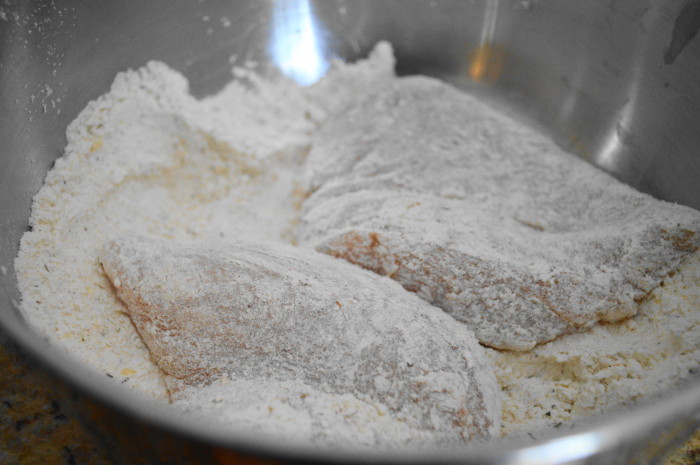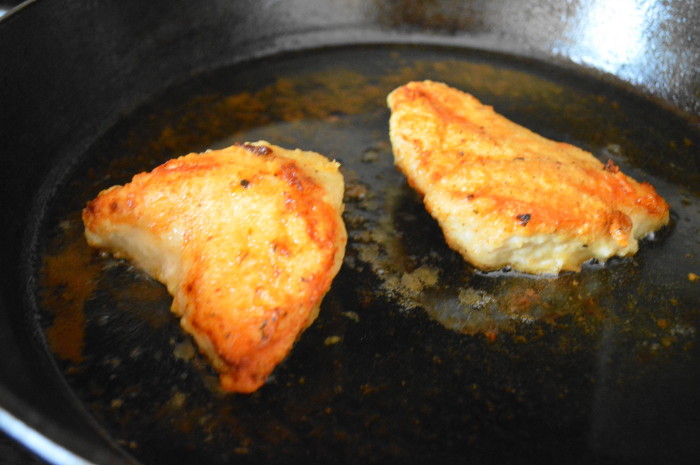 I took it out and let it rest for a couple of minutes before serving. Oh my goodness, the chicken was super juicy. The flour mixture gave it such an amazing crust. Best of all, it was done in 20 minutes! I just served it with dressed baby spinach on the side. It was the perfect light meal for lots of dancing in rehearsal. Enjoy, friends!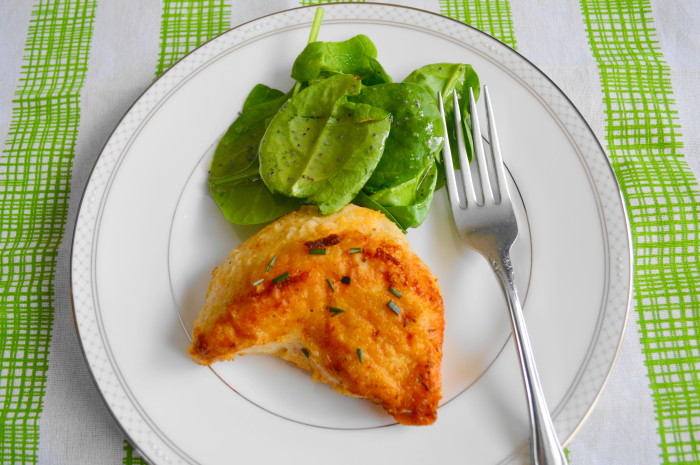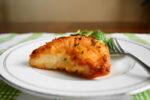 Simple Pan Fried Chicken
Ingredients
canola oil

as needed for cooking

1/2

cup

flour

1

teaspoon

salt

1/2

teaspoon

dried onion

1/2

teaspoon

ground mustard

1/2

teaspoon

dried oregano

1/4

teaspoon

smoked paprika

2

whole

boneless skinless chicken breasts
Instructions
Pre-heat the oven to 350. Take a cast iron skillet and pour in just enough canola oil to make a thin 1 inch coating on the bottom. Heat the oil over medium high heat and let it get to the point of sizzling. While the oil heats up mix the flour, salt, dried onion, ground mustard, oregano and paprika in a boil.

Coat the 2 chicken breasts in the flour mixture, then get them into the hot oil to pan fry for about 3-4 minutes on the first side. They should get gorgeous and golden. Flip them over to do the same on the other side. For good measure, transfer the pan right into the oven for about 5 minutes to make sure the chicken is completely cooked through. Take it out and let it rest for a couple of minutes. Then just serve immediately with your favorite easy sides!
SaveSave