Turning lasagna noodles into perfect little roll ups has definitely become my absolute favorite way to serve lasagna. There is no cutting needed and it makes portioning it out much less of a chore. Entertaining could not be easier with a tray of lasagna rolls and I make it for company quite often. You can find my wonderful meaty version here! My other favorite version to make are these sensational shrimp scampi lasagna rolls. They're a little more luxurious and fancy than the meaty version but are just as easy to make.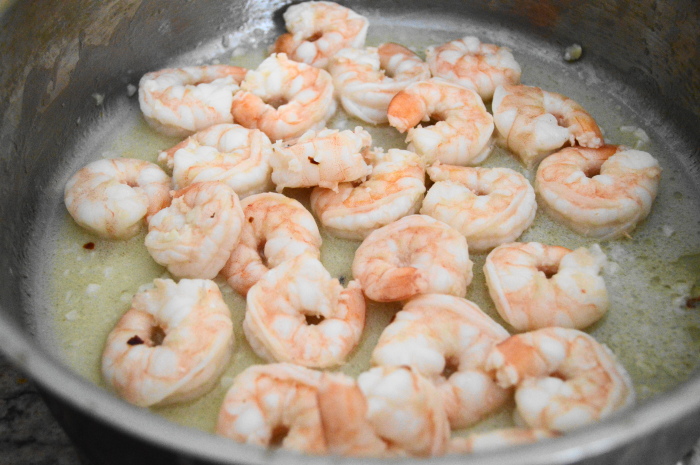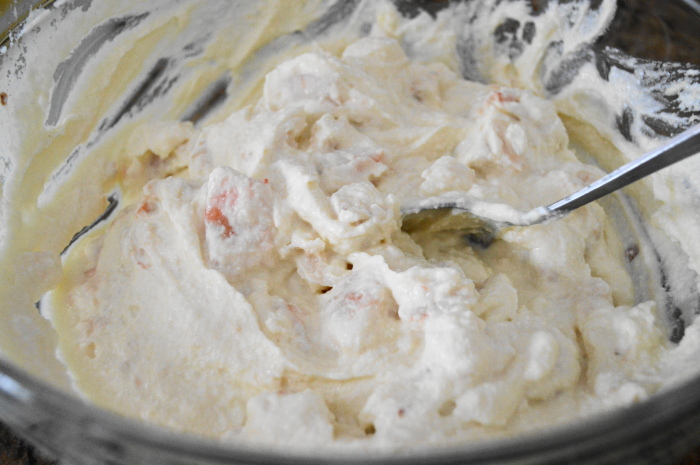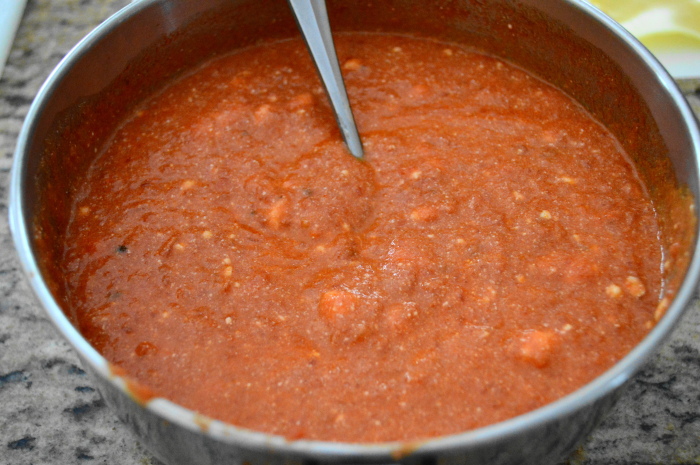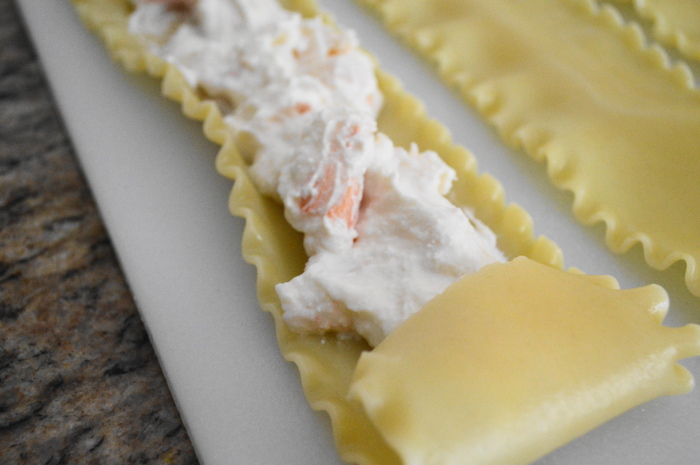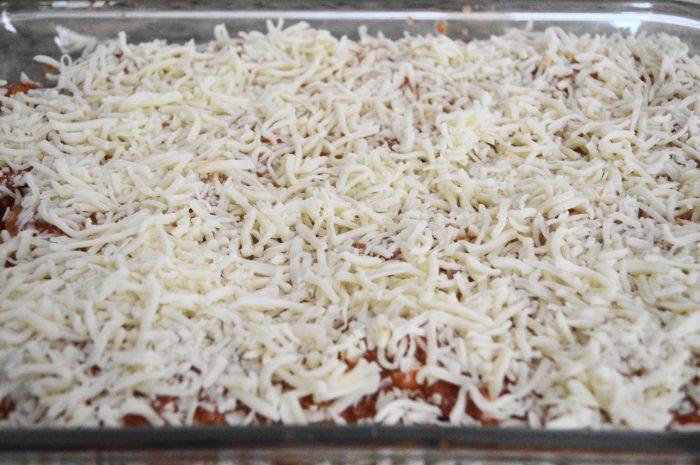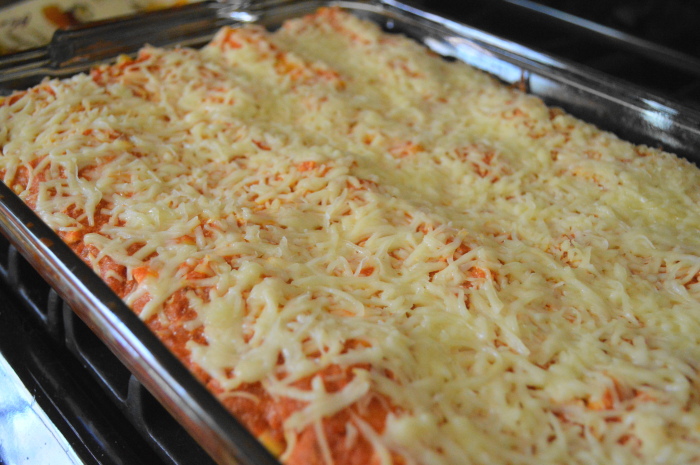 Once the shrimp scampi lasagna rolls are out of the oven, let them cool and set for a couple of minutes. Then just scoop two or three rolls out per person, depending on how hungry your crowd is. That's the other great thing about this dish, it can easily feed 6 to 9 people! Enjoy the fun times with friends and a great make ahead meal. xoxo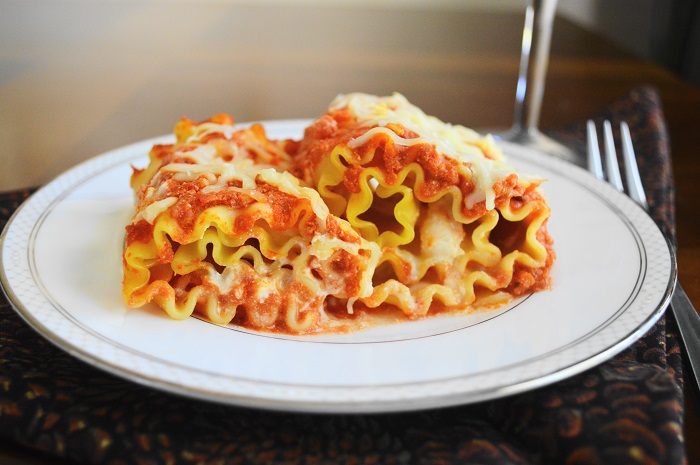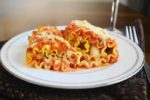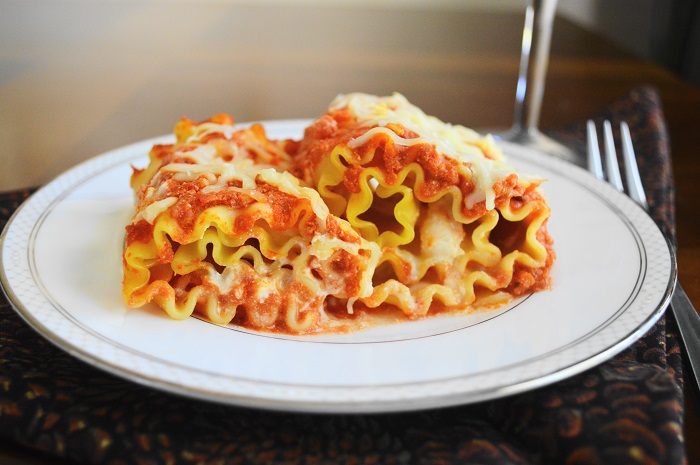 Shrimp Scampi Lasagna Rolls
Ingredients
2

tablespoons

butter

1

dash

truffle infused olive oil

4

cloves

garlic

peeled and finely minced

1

pound

shrimp

peeled and deveined, tails removed

1

pinch

truffle sea salt

plus an additional pinch for more seasoning

1

pinch

crushed red pepper

plus an additional pinch for more seasoning

1

whole

lemon

juiced

2

containers

ricotta cheese

15 oz size

1/2

cup

freshly grated parmesan cheese

1

tablespoon

mascarpone cheese

1

whole

egg

3

cups

marinara sauce

homemade or jarred

1

pound

dry lasagna noodles

(18 are needed, there are usually 19 in a box)

1

bag

shredded mozzarella cheese

8 oz size
Instructions
Get a large pot of salted water on the stove to boil for the lasagna noodles. On another burner, heat the butter and olive oil in a large skillet over medium high heat, Add the garlic and let it get fragrant for 30 seconds. The shrimp goes in next, then the seasoning of salt and crushed red pepper. Lastly, the lemon juice goes in. Stir everything together and let it gently cook until the shrimp is pink and cooked through. Take the pan off of the heat and set it aside.

In a large bowl, add one container of the ricotta and 2/3 of the second container. Then add the mascarpone, parmesan, the additional pinches of salt and crushed red pepper, and the egg. Drain the liquid from the pan of shrimp into the bowl. Take the shrimp and roughly chop them into small pieces and get them into the bowl as well. Stir the filling mixture together thoroughly.

The water should be boiling at this point, cook the lasagna noodles in it until just tender for about 8 minutes. While they cook combine the remaining 1/3 of the container of ricotta with the marinara sauce to make a creamy marinara. Get out your favorite lasagna pan and grease it lightly on the bottom with a few spoonfuls of the marinara, Depending on the size of the lasagna pan, you may need two prepared to hold all 18 roll ups.

Drain the lasagna noodles when they are done. As soon as they are cool enough to handle, quickly separate them before they start to stick and lay them out on a clean surface. Spread 1/4 cup of the shrimp filling on to each noodle, then roll them up and get them into the prepared pans.

Pour the remaining creamy marinara sauce evenly over the lasagna rolls, then top everything off with a generous layer of shredded mozzarella. Ideally, cover the tray and let it sit in the refrigerator overnight.

When you are ready to cook the lasagna rolls, pre-heat the oven to 350. Get the tray into the oven and bake the lasagna rolls for 30 minutes, until the cheese is melted and everything is bubbly.

Take the tray out and let everything set for a couple of minutes. Then serve 2 to 3 rolls per person and enjoy!
SaveSave