Oh lasagna…I've already waxed poetic about it on my previous post of Mexican lasagna. This is the more traditional version, but with a slight twist that makes it SO much easier to portion and serve. Rolling up the noodles into meaty lasagna roll ups with that filling inside rather than laying them flat in layers just makes these amazing and easy to serve little packages. My Nana Lulu was in the kitchen with me for sure when I made this dish, and I got to make it for her son and his family which just made me so happy. I had my Dad and step-family over for a late Christmas and these meaty lasagna roll-ups were the yummy centerpiece of the meal. Classic Italian food with the Italian side of my family on an awesome Sunday afternoon. I was a happy woman!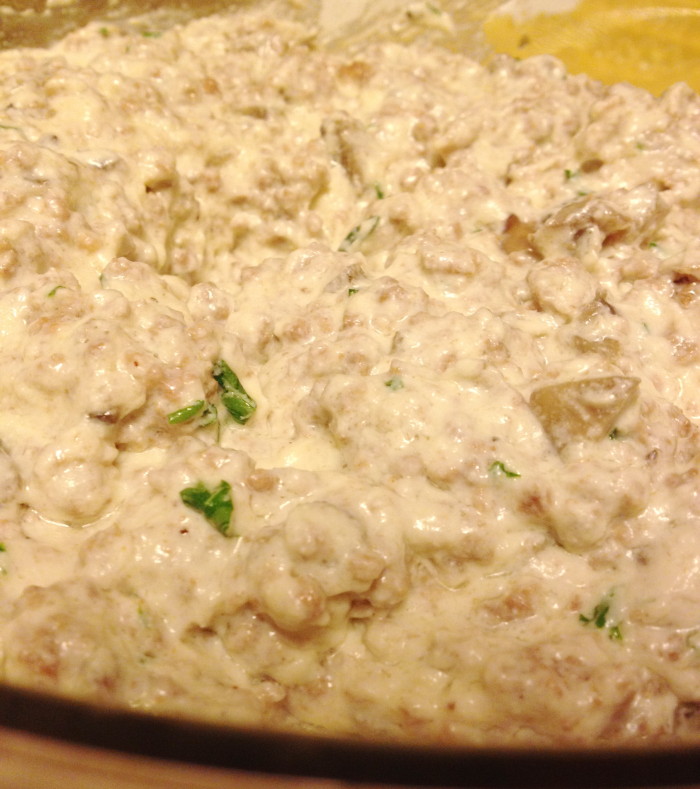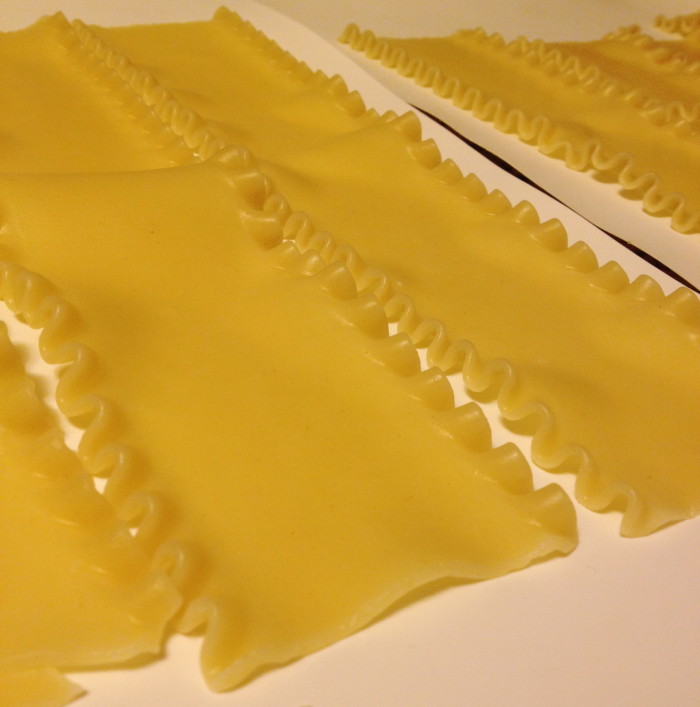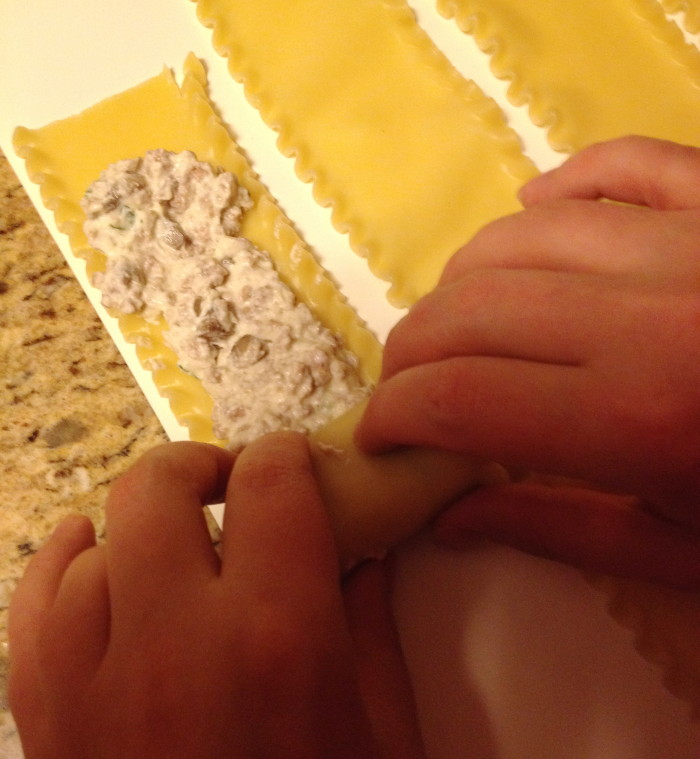 The real beauty of these meaty lasagna roll ups was that I made them the day before. The flavors were able to meld overnight and deepen. Isn't pasta always better the next day? It also meant that I wasn't slaving in the kitchen while my family was here. I just had to stick the lasagna pan in the oven! Two meaty lasagna roll ups made a generous and filling serving although I admit I ate three this time because they were just too good. I think my Dad had 5! With salad to start and garlic bread on the side, it couldn't have been better. Oh, and of course a full bodied red wine just heightened everything even more! Buon appetito, I hope your family enjoys this as much as mine did! It was such a wonderful late Christmas with my Dad's family.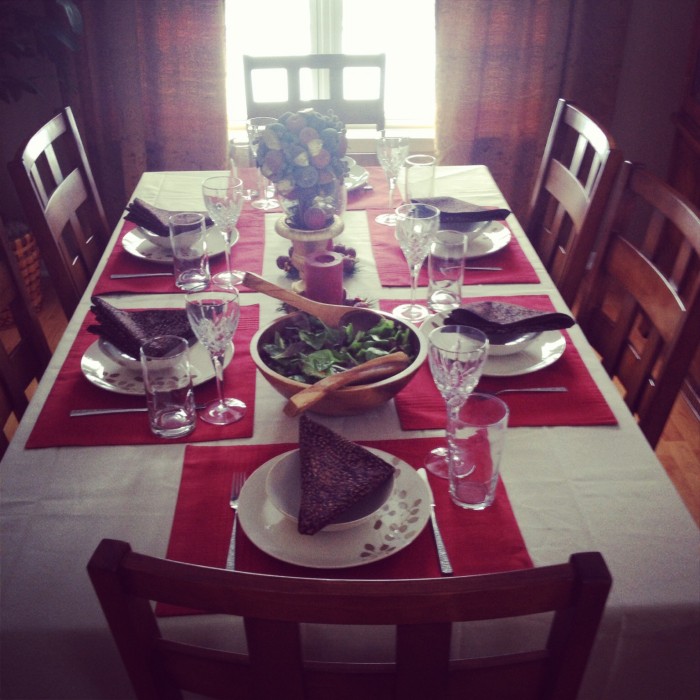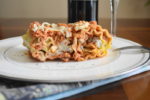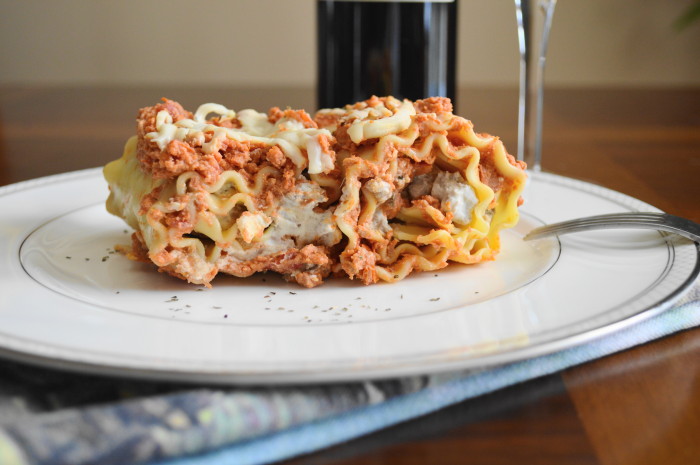 Meaty Lasagna Roll Ups
Servings
:
18
lasagna rolls
Ingredients
1

pound

lasagna noodles

1

dash

canola oil

for browning

1.5

pounds

meatloaf mix

4

ounces

cremini mushrooms

finely chopped

1

whole

onion

peeled and diced small

1

clove

garlic

peeled and minced

1

sprig

rosemary

finely chopped

1

dash

red wine

1

dash

worcestershire sauce

1

pinch

salt

plus additional for the filling

1

pinch

cracked black pepper

30

ounces

ricotta cheese

divided

1/2

cup

freshly grated parmesan cheese

1

whole

egg

lightly beaten

3

cups

marinara sauce

homemade or jarred

1

bag

shredded mozzarella

8 ounce size
Instructions
Get a large pot of water on the stove to boil, salting it until it tastes like the sea. Cook the lasagna according to the directions until tender but not too soft (it will cook more in the oven!). While the water comes to a boil and the noodles cook, heat the canola oil in a large skillet over medium high heat. Brown the meatloaf mixture in it until it is all thoroughly cooked through. Add in the mushrooms, onion, garlic and rosemary to let them get soft and fragrant. Season everything with the pinch of salt and black pepper. Deglaze the pan with the wine and Worcestershire sauce and give the mixture a big stir. Let it all cook together for a couple of minutes to allow the wine to cook off. Then take it off the heat and let it cool so that it won't scramble the egg in the filling.

While the meat mixture cools, combine 1 (15 ounce) container plus 2/3 of another container of ricotta, the parmesan, the egg and another pinch of salt in a large bowl. Add the cooked and cooled meat mixture into the bowl with it and stir it all together to make the meaty, savory filling. Take the remaining ricotta and stir it in thoroughly with the marinara sauce in another bowl. Set both bowls aside. The lasagna noodles should be ready by this time. Drain them and lay them out flat on a clean surface as soon as they are cool enough to handle so that they don't stick together.

Take a large 9 x 13 lasagna pan and grease the bottom with a little of the creamy marinara sauce. Scoop a heaping 1/4 cup of the meaty filling along the length of the first lasagna noodle and roll it up tightly. Place it seam side down in the lasagna pan and repeat until all 18 noodles are filled, rolled up and lined up in the lasagna pan. Spoon the rest of the marinara sauce in a generous layer over the noodles, then spread the mozzarella in a generous layer on top.

At this point, the tray ideally should be covered and refrigerated overnight if possible. It lets the flavors marry and makes it conveniently a make ahead entertainment wonder. It can also be frozen for a couple of weeks! When you're ready to heat them up, pre-heat the oven to 350. If they're coming out of the refrigerator, 30-40 minutes will get them bubbly and glorious. If frozen, it will take 50 minutes to an hour. Serve immediately and enjoy with salad and garlic bread!
SaveSave