After I had roasted my gorgeous Thanksgiving Turkey, there was a lovely pool of drippings sitting in the roasting pan that was just begging to be turned into an absolutely perfect turkey gravy. I mean, turkey is not turkey without gravy, right? It was a super easy and quick process while the turkey rested! First, there needed to be a base roux to make the turkey gravy nice and thick.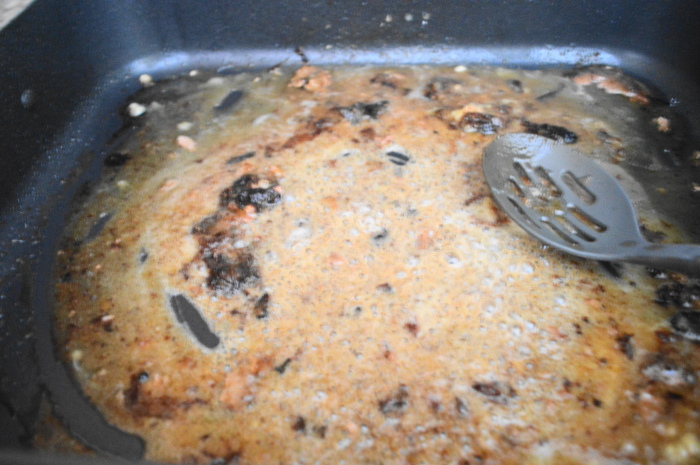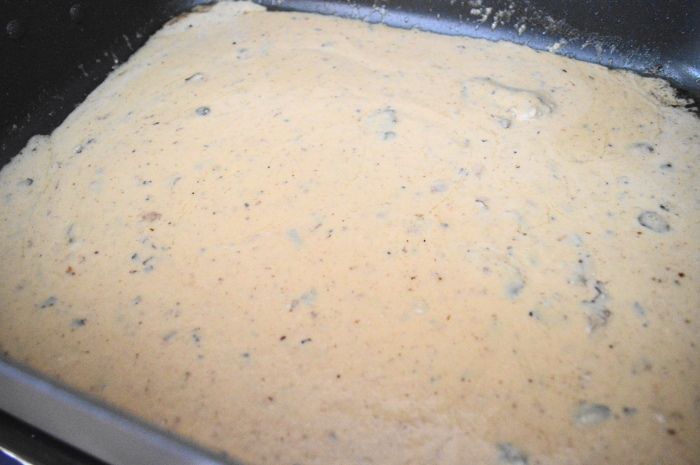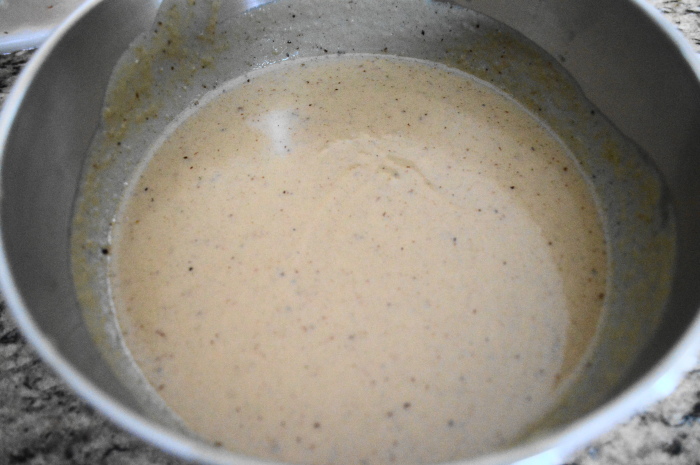 After that, I transferred it to a pretty gravy boat and served it immediately with the rest of my Thanksgiving meal. Oh my goodness, it was just incredible on the turkey, my sausage stuffing and my roasted garlic mashed potatoes! All of the flavor from the roasted turkey drippings came right through, and the texture was thick, rich and luscious. Happy Thanksgiving friends, from my kitchen to yours. I hope you all have a wonderful Holiday filled with love, laughs and lots of great food. XO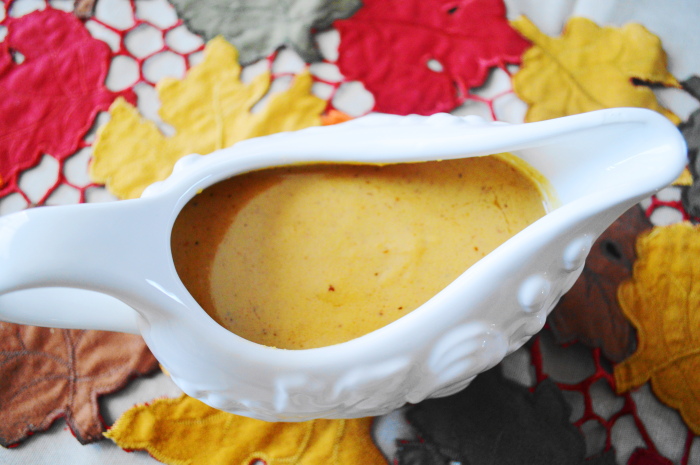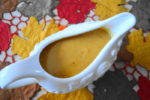 Perfect Turkey Gravy
Ingredients
1

pan

roasted turkey drippings

from a freshly slow roasted turkey

4

tablespoons

flour

1/2

stick

butter

cubed

2

cups

milk

1

pinch

kosher salt

1

dash

apple cider vinegar
Instructions
Take the roasting pan of turkey drippings from roasting the turkey and heat it on the stove over medium high heat. Add the flour to it and stir it all around until it thickens and cooks for about 3 minutes to make the base roux.

Stir in the butter cubes next until they melt in, then slowly pour in the milk while you keep stirring. Once the milk is stirred in for a minute, take the pan off of the heat. Add the dash of apple cider vinegar and salt to taste.

Pour the gravy through a fine mesh strainer into a bowl to get out any lumps. Then just transfer to a pretty gravy boat for your Thanksgiving table!
SaveSave