Is it pretty much an unwritten law to have mashed potatoes at the Thanksgiving table? I think it might be and I'm ok with that. When I started to work on a Thanksgiving menu, making these amazing roasted garlic mashed potatoes was at the top of my to do list. It was something my mom always made for her countless Holiday meals and I really wanted to do the same. Best of all, they were simple to make.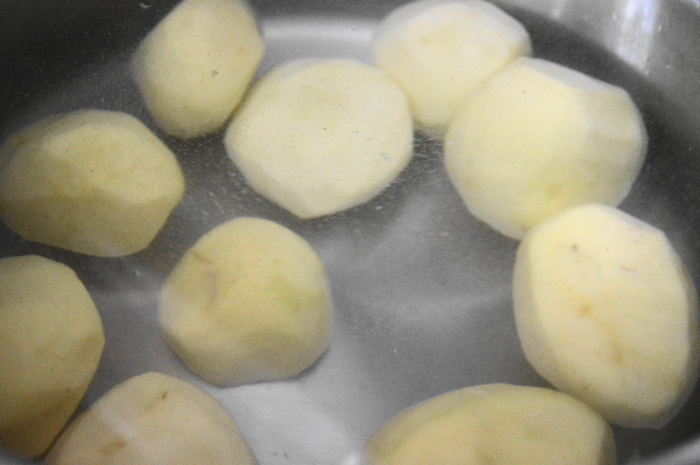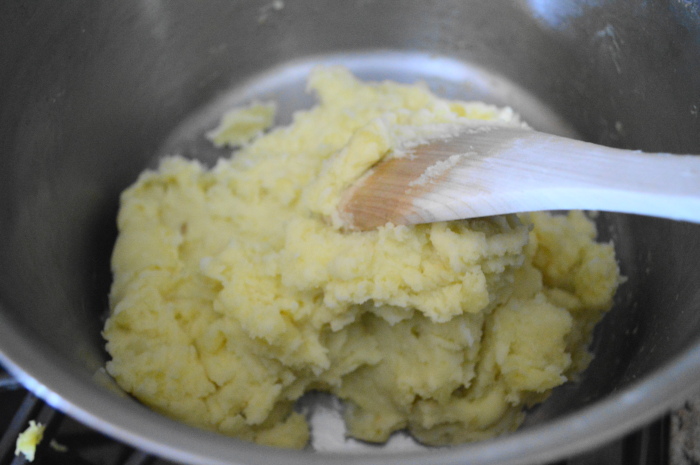 When that was all done, I served the roasted garlic mashed potatoes (sort of) immediately (after I took photos). I had a bunch of herbs laying around, so I chopped some up to sprinkle on top and then capped the potatoes off with an extra pat of butter. Oh goodness, they were so insanely fluffy and creamy. The mascarpone added the perfect touch of richness! Along with my perfect Thanksgiving Turkey and Sausage Stuffing, it was one special little Thanksgiving meal here at the Suznovich house. Enjoy, friends!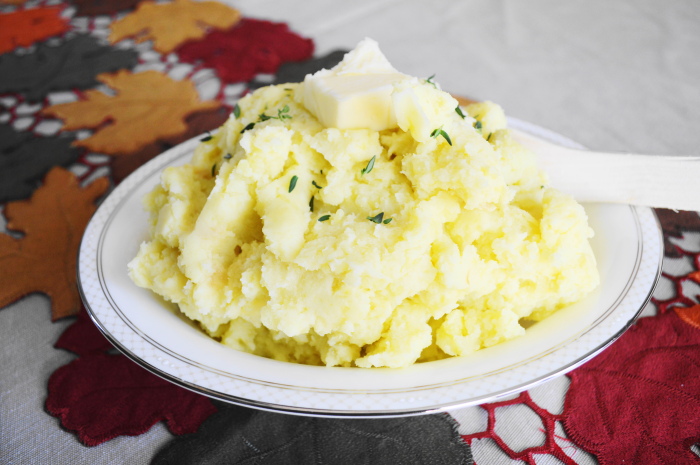 SaveSave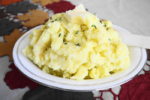 Roasted Garlic Mashed Potatoes
Ingredients
10

whole

yukon gold potatoes

peeled

1

pinch

kosher salt

plus additional as needed to taste

1/2

stick

butter

plus an additional pat for topping

1/4

cup

milk

1

tablespoon

mascarpone cheese

8

cloves

roasted garlic

*see note

1

pinch

finely chopped fresh herbs

as needed for topping (optional)
Instructions
Get a large pot of water on the stove, then add the peeled Yukon gold potatoes and a big pinch of salt to it. Bring the pot to a boil and let the potatoes cook until tender for about 20-25 minutes.

When they are done, drain them and let them cool just enough to handle for a couple of minutes. While they cool combine the milk, butter and mascarpone in a microwave safe bowl. Microwave the mixture for a minute and 15 seconds.

Take the slightly cooled potatoes and put them all through a potato ricer or food mill right back into the pot they cooked in. Pour the hot milk, butter and mascarpone mixture over it and add the roasted garlic cloves. Lightly mash the garlic cloves into the potatoes, they should just melt right in. Then give it all a big stir until the potatoes are fluffy and creamy. Taste for salt and add another pinch or two until it is to your taste.

Scoop the mashed potatoes into a big serving bowl, then top it with a pat of butter and a big sprinkle of chopped herbs (whatever you have on hand from cooking the rest of Thanksgiving dinner). Serve immediately!
Recipe Notes
*to roast garlic, pre-heat the oven to 400. Remove the outer paper layers of a head of garlic and cut the top tip off to reveal the cloves inside. Dizzle the top with a little olive oil, then wrap it in foil and roast it in the oven for an hour. Perfection, it has so many uses! It can be stored in the refrigerator for weeks, I made it a couple of days prior to Thanksgiving cooking and used it in all of my recipes.
SaveSave