I absolutely love to bake bread. Some people think the smell of yeast fermenting is weird but to me it is amazing and signals delicious things. It is just so cool seeing the yeast work its magic and watch the bread rise. If I had to play favorites with bread, focaccia bread would be it. The basic dough is a fantastic canvas for countless flavor combinations! This version of parmesan rosemary focaccia bread here was so simple to make. The waiting game was the most difficult part.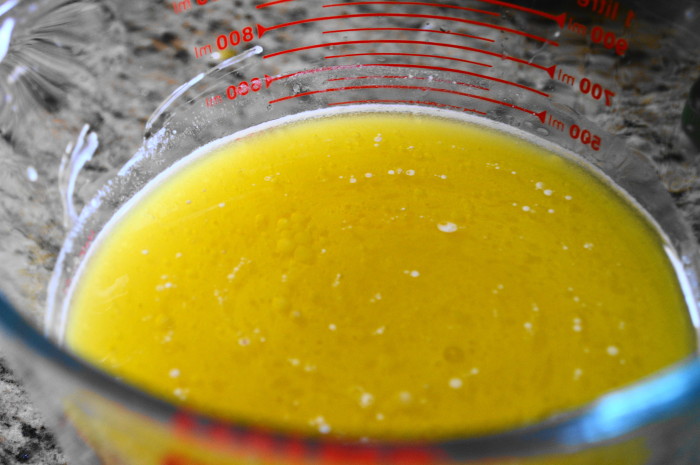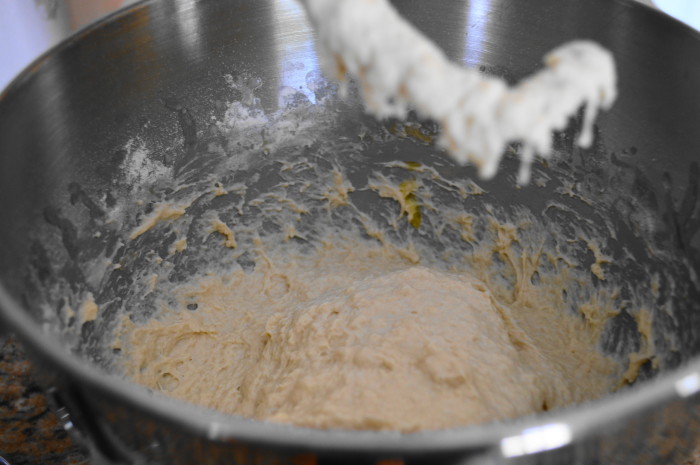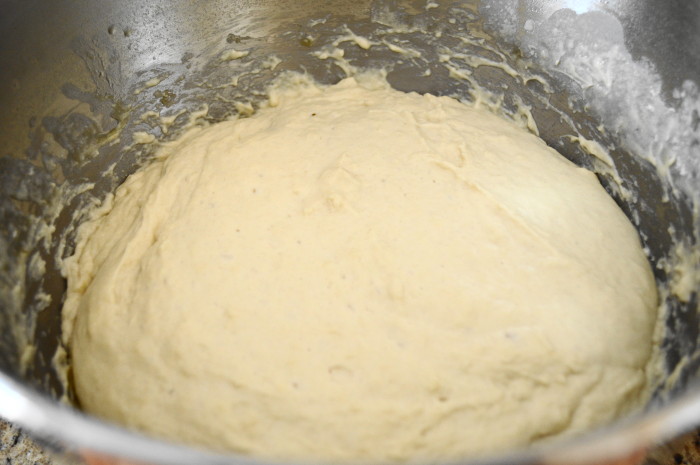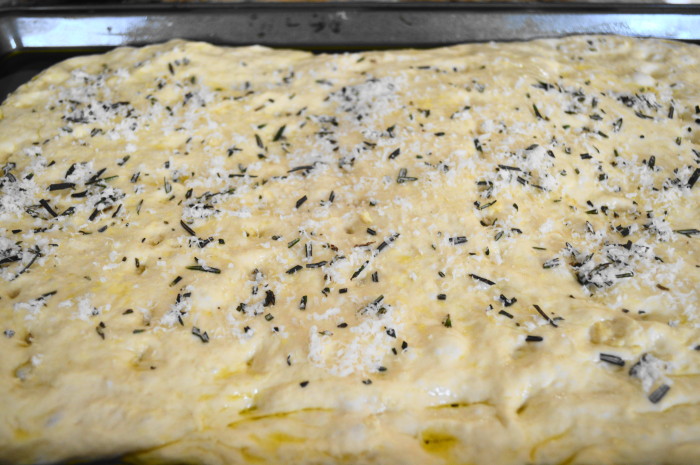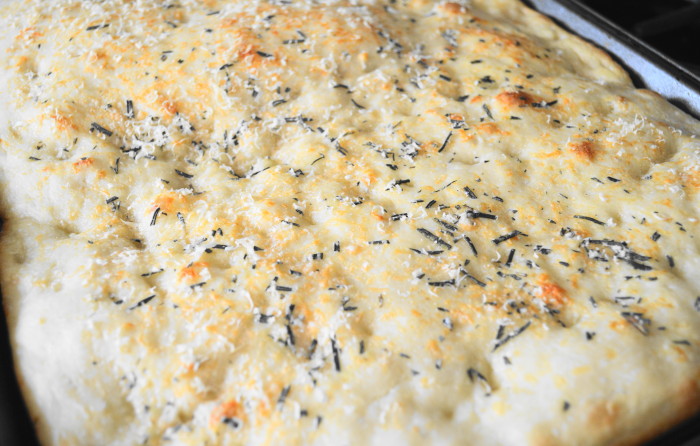 All I had to do was portion it out for what I needed. I love to use it for sandwiches, mopping up pasta sauce, you name it. Whatever I didn't use immediately got frozen until I needed it! Just goes to show that it doesn't take a master bread maker to bake an amazing parmesan rosemary focaccia bread. Enjoy the simple goodness, friends!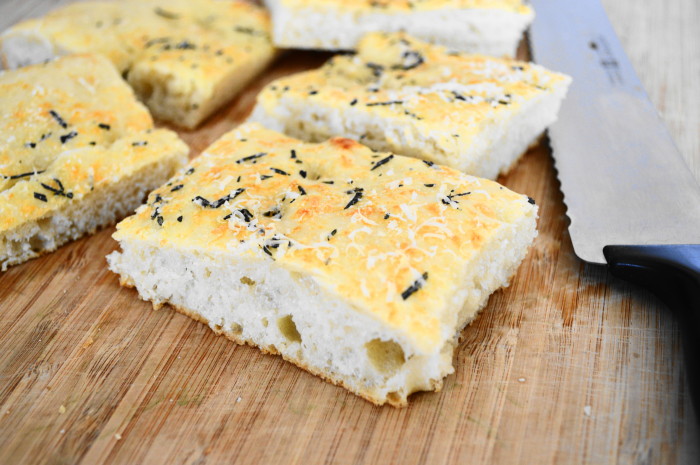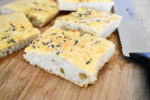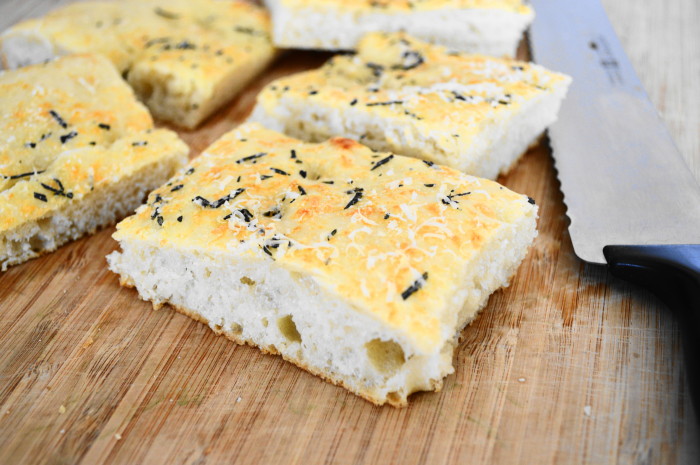 Parmesan Rosemary Focaccia Bread
Ingredients
3 3/4

cups

all-purpose flour

2

teaspoons

salt

2

cups

warm water

about 100 degrees

1

packet

active dry yeast

3

tablespoons

olive oil

plus additional for greasing the pan

1/4

cup

freshly grated parmesan cheese

plus additional for sprinkling on top

1

sprig

fresh rosemary leaves

removed from the stem and roughly chopped
Instructions
In the bowl of a stand mixer fitted with the dough hook, mix the flour and salt together to blend them. In another bowl, pour the yeast into the warm water, then gently whisk in the olive oil. Slowly pour those wet ingredients into the stand mixer bowl of dry ingredients with the dough hook running until a sticky dough forms. Cover the stand mixer bowl with plastic wrap and let the bread dough double in size for about an hour in a warm area of the kitchen.

Once the dough has doubled in size, take a half sheet pan and grease it liberally with olive oil using your clean hands. Use your oiled hands to turn the dough out on to the sheet pan and gently spread it out to pretty much fill the bottom. Use your fingers to poke holes evenly in rows throughout the dough for the signature focaccia bread look and texture. Sprinkle the 1/4 cup of the parmesan and chopped rosemary evenly on top. Cover the sheet pan and allow the dough to ferment again for another 40 minutes. It will puff up even more.

Pre-heat the oven to 450 when the dough is almost done with its second round of proofing. Remove the cover from the sheet pan and sprinkle extra parmesan cheese on top of the focaccia bread. Bake the bread for about 20 minutes, until it is golden and puffy.

When it is done, take it out and let it cool. Then just cut it into the desired sized pieces and serve immediately! Whatever is not used immediately can be frozen and kept for a couple of weeks. I LOVE to use it to make sandwiches or mop up pasta sauce!