Wow. Just wow. I can't believe that it has been exactly a year since I hit "publish" on my first ever blog post. Let me tell you, it has been a quite a journey in a relatively short amount of time. There was a whole lot of learning to be done very quickly. I had not the foggiest clue what a widget or plug-in was or how to read computer code when I dove in head first into this new adventure! The look of the website changed a few months in and I also revamped the format of my recipe posts to have a printable version over the summer. The changes and innovations are going to keep coming. In honor of Jeanie and Lulu's Kitchen turning one, I thought I would share a little more about the amazing women that this blog is inspired by. I'm also rounding up my favorite 10 recipes that I've developed this past year. It's like a little highlight reel of deliciousness!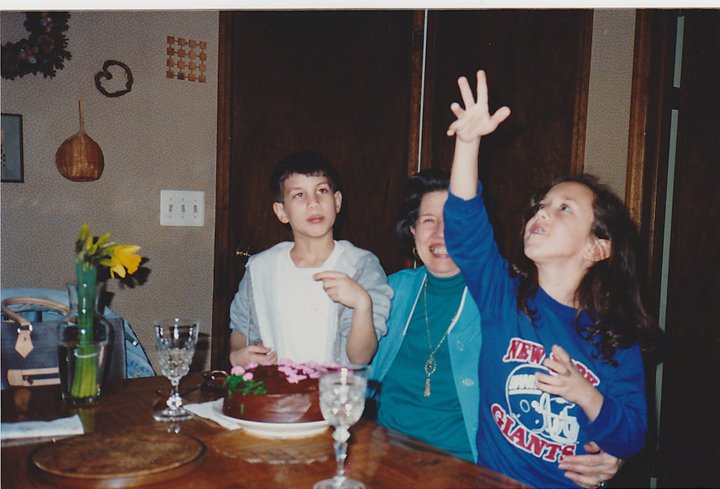 Nana Lulu was such a beautiful, funny and giving woman. She sadly became a widow suddenly and way too soon when my Dad was just 17. She never lost her spirit though and I still admire her to this day so much for that. I have so many memories of eating endless amounts of food that she would spend hours and hours making. I lived for weekly dinners at her house. If it was baseball season the Yankee game was always on. Oh goodness did she love her guys in pinstripes and she knew all about them too. When my Dad would pass out from a food coma after dinner she would sneak extra chocolate to us as only a grandmother can. Italian cooking was at its best in her warm kitchen, from her antipasto to her amazing meatballs and eggplant parmigiana.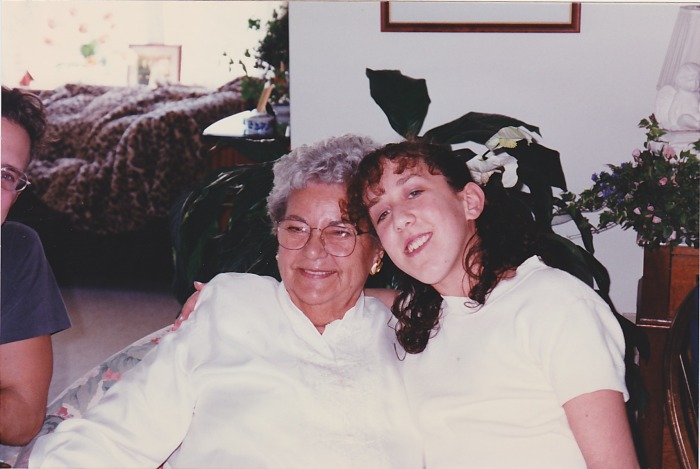 One of the signature things about my Nana Person was her elegance. She was always impeccably dressed and accessorized with her hair beautifully curled. She didn't live nearby when I was growing up since she and my Papa lived in Florida. Every summer we would go and stay with them and it was always the best week of my summer vacation. She and my Papa would also come up to New Jersey in the Fall sometimes since my Nana loved to see the foliage. I also would affectionately call her Nana You Be Good since she would never yell at me. She would just give me the most penetrating stare and quietly say "Leigh, you be good" as she wagged her finger at me. I loved to watch her in the kitchen when we would stay there as she made Lebanese delights like tabbouleh and kibbeh.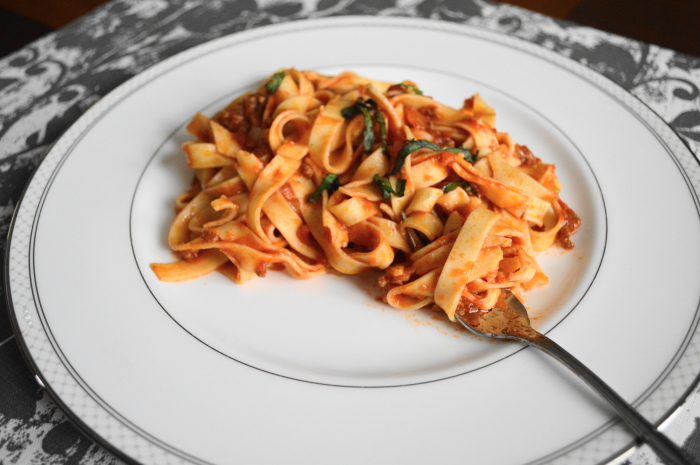 I hope you've enjoyed getting to know my wonderful grandmothers a little more. Here's to the first year of hopefully many years of paying tribute to them through the joy of cooking. Happy Anniversary to Jeanie and Lulu's Kitchen! Below are the links to my top 10 favorite recipes from this first year as promised, in order of most recent to furthest back. Seeing the evolution is pretty fun and mind blowing. Many, many thanks for the support this website has received so far. You all have no idea what it means to me. Much love!
1. Asiago Spinach Chicken Meatballs with Kale Walnut Pesto over Quinoa Fusilli
2. Decadent Mint Chocolate Cupcakes
3. Sweet Potato Maple Bacon Fritters
7. Blueberry Mascarpone Crumb Cake
9. Spiced Lamb Ragu over Fresh Mint Fettuccine
10. Roasted Butternut Squash Hummus with Lemon Oregano Pita Chips