I'm a huge sucker for hummus since it just speaks to the Lebanese heritage in me. It's one of my very favorite snacks in the world. A while back, I made just a plain hummus and pita chips for a small gathering I had and it was wonderful. I decided I wanted to play with the proportions and flavors this time though and really kick it up. Inspiration struck when I spied butternut squash in my market. Let me tell you, this roasted butternut squash hummus was unbelievable! I think my Nana Jeanie would be really proud of this one. She was responsible for introducing me to everything I love about Middle Eastern cuisine. This was super easy to put together too! Butternut squash is the most widely recognised variety of squash but there are many more that are worthy of attention too. See the Squash Varieties Guide for more information.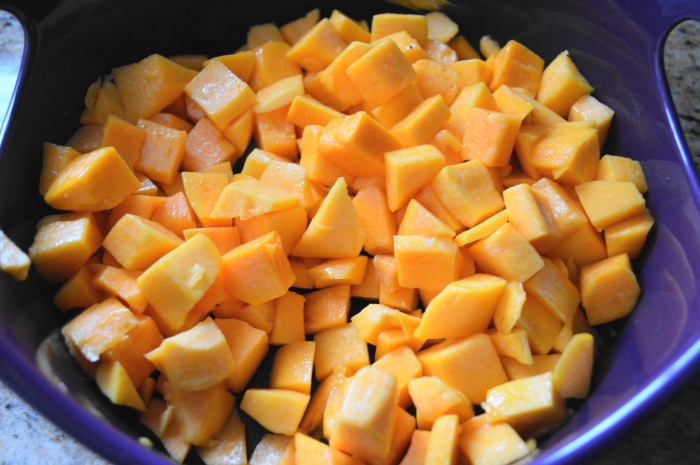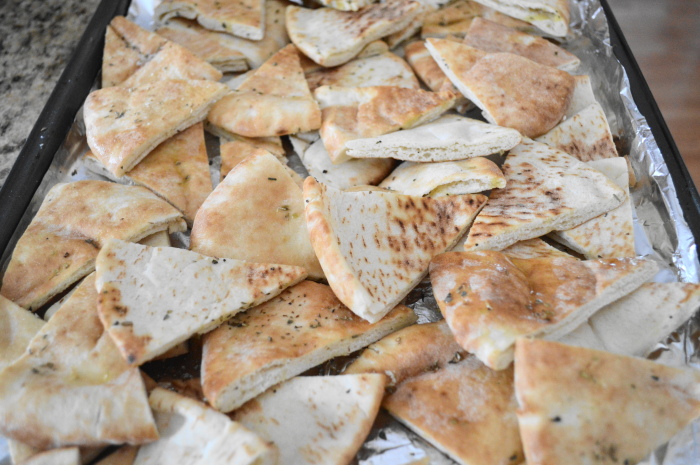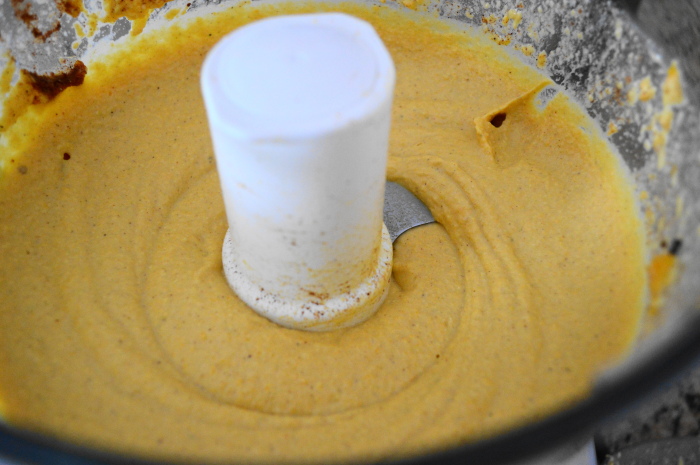 I was so excited when I sat down to snack on this roasted butternut squash hummus. I put it into a pretty bowl with the pita chips on the side. The hummus was so bright and fresh from the butternut squash and lemon, with the chickpeas and tahini giving it a wonderful backbone. There was a lot of garlic flavor here too, which I adored. I thought of my Nana Person all during making it and it was a wonderful way to connect with her. I hope you enjoy this slice of Lebanese heaven as much as I did!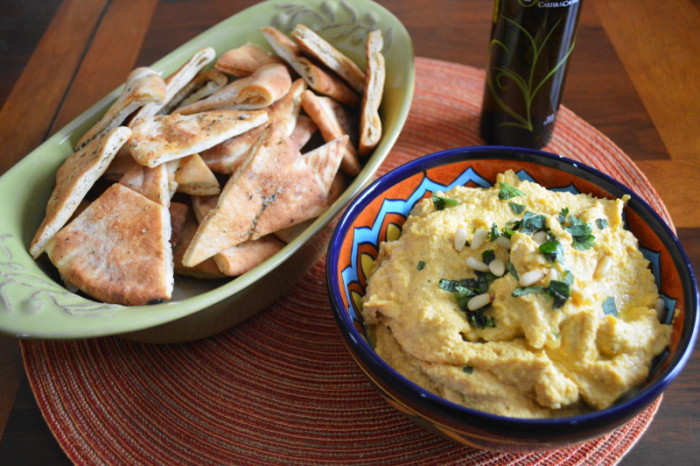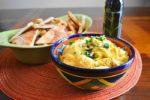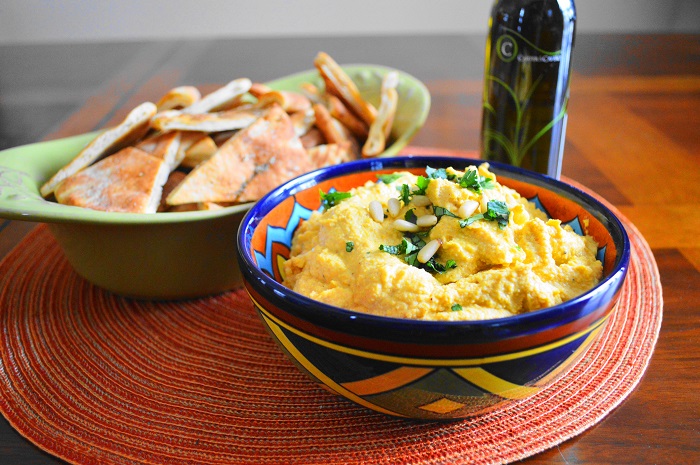 Roasted Butternut Squash Hummus with Lemon Oregano Pita Chips
Ingredients
FOR THE BUTTERNUT SQUASH HUMMUS
1

whole

butternut squash

peeled and diced

olive oil

as needed for roasting and drizzling on top at the end

2

pinches

salt

plus additional to taste

4

tablespoons

tahini paste

4

cloves

garlic

peeled

1

can

chickpeas

15 oz size, drained with 1/4 cup liquid reserved

1

whole

lemon

zested and juiced

1/2

teaspoon

all-spice

1

tablespoon

fresh cilantro

finely chopped for garnish

pine nuts

as needed for garnish
FOR THE PITA CHIPS
6

whole

pita breads

1

whole

lemon

zested and juiced

2

pinches

dried oregano

2

pinches

salt

olive oil

as needed for drizzling
Instructions
First, roast the butternut squash. The whole squash will not be needed for this recipe, but the leftovers are amazing as a stand alone side dish! Pre-heat the oven to 350 and get out a large baking dish. Add the butternut squash to the baking dish and sprinkle it generously with salt and olive oil. Toss it all well to make sure it is coated. Roast the butternut squash until it is tender for about 40 minutes.

While the squash is roasting, switch gears for a moment to the chips. Cut each of the pita breads into 8 equal wedges and lay them out on a baking sheet. Add the lemon zest, juice, oregano, salt and a generous drizzle of olive oil. Toss it all together well to make sure the chips are coated. Get them into the oven to crisp up for about 15 minutes. When they are done, take them out and set them aside.

Once the butternut squash is done, let it cool for a few minutes while you set up a food processor. Measure out 1 1/2 cups of the squash and transfer it to the processor, then seal the rest up for later. Add the tahini paste, garlic, chickpeas, lemon zest, lemon juice and all-spice into the processor with the squash and run it until it becomes a thick puree. Transfer it to a pretty bowl and drizzle it with more olive oil. Garnish it with the cilantro and pine nuts and serve it with the pita chips. Enjoy!
SaveSave