Berries and mascarpone cheese are such an Italian match made in heaven. When I saw the gorgeous blueberries at my farmer's market this weekend I immediately knew I wanted to use them for baking brunch today. I started working on a recipe and luckily for me, testing went great the first time! That doesn't always happen so I was really excited about how this blueberry mascarpone crumb cake came out. It was really a basic blueberry muffin batter, but with luscious mascarpone added to give it tons of moisture and a great mouthfeel. With the incredible crumb topping, brunch was never so yummy!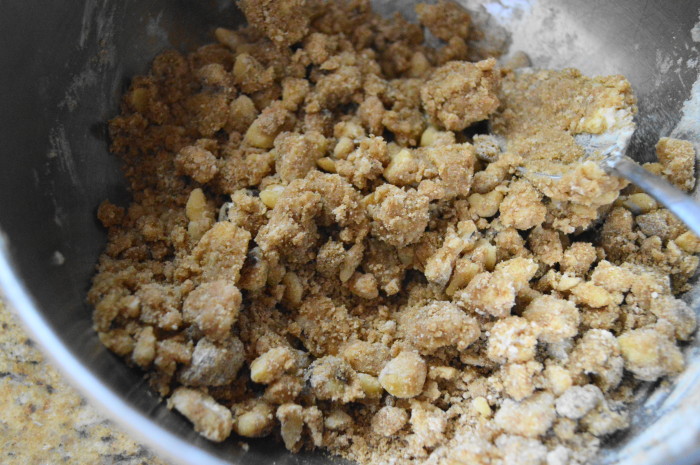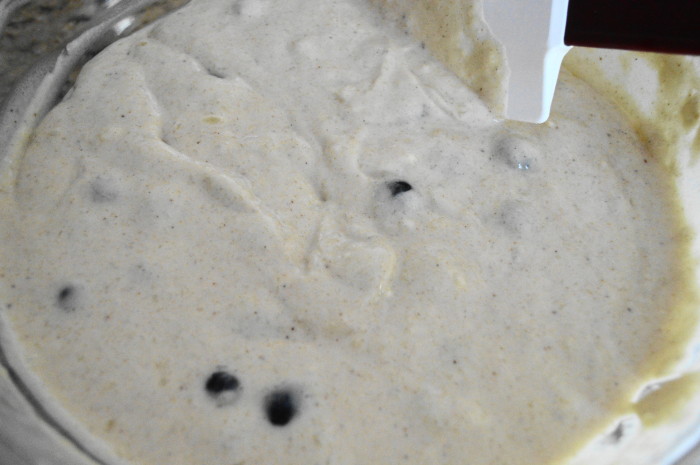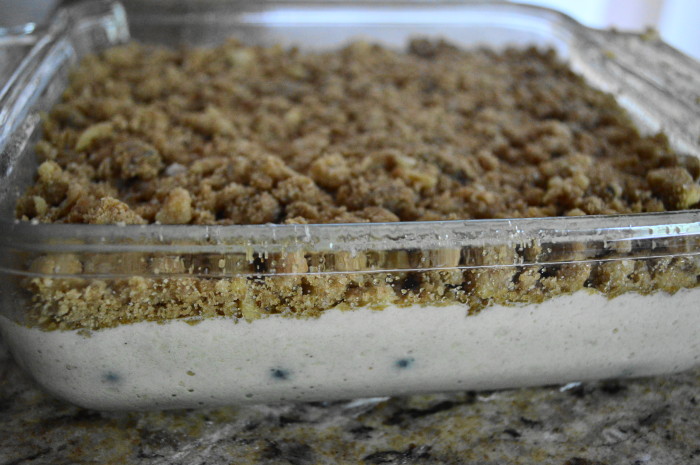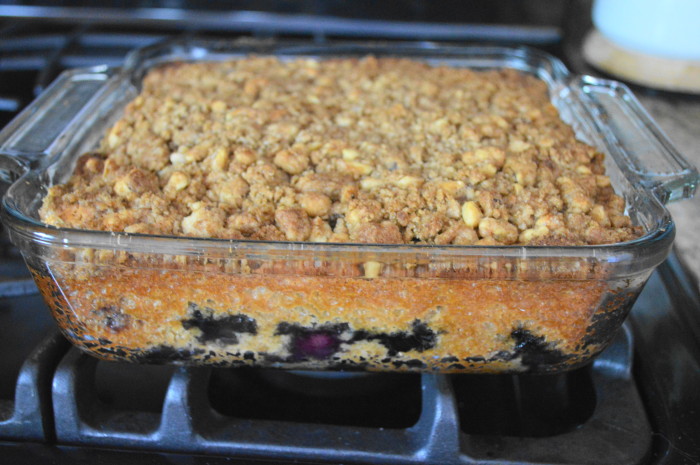 Let me tell you, hubby absolutely went nuts for this cake. The mascarpone made it so moist, with the juicy blueberries giving gorgeous bursts of flavor. The crumb topping gave it so much amazing texture. This blueberry mascarpone crumb cake was just the perfect, sweet end to a wonderful brunch. It even became an award winner at the local blueberry bake off! I was so excited about that since it was my first baking award. Enjoy, friends! xoxo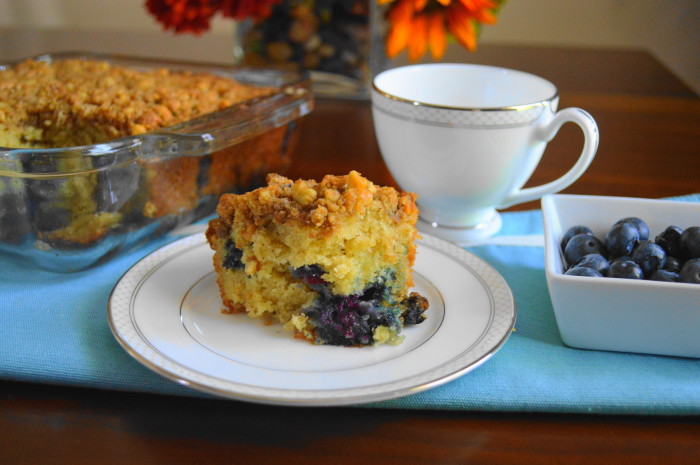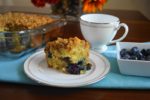 Blueberry Mascarpone Crumb Cake
Ingredients
FOR THE CRUMB TOPPING
1/2

cup

all-purpose flour

1/2

cup

chopped walnuts

1/3

cup

dark brown sugar

packed

1/2

teaspoon

cinnamon

1/4

teaspoon

vanilla extract

1/2

stick

butter

melted
FOR THE BLUEBERRY MASCARPONE CAKE
1 3/4

cups

all-purpose flour

3/4

cup

sugar

1

tablespoon

baking powder

1/2

teaspoon

cinnamon

1/2

teaspoon

nutmeg

1/4

teaspoon

salt

1/4

teaspoon

baking soda

1

stick

butter

melted and slightly cooled

1

cup

milk

1

cup

mascarpone cheese

2

whole

eggs

1/2

teaspoon

vanilla extract

1

cup

fresh blueberries
Instructions
Pre-heat the oven to 375. Take an 8 x 8 baking dish and spray it liberally with cooking spray. Then prepare the crumb topping first. Combine all of the ingredients in a mixing bowl, with the butter going in last. Stir it all together thoroughly until it is a uniform mixture. Set it aside.

In a large mixing bowl whisk the flour, sugar, baking powder, cinnamon, nutmeg and salt together to aerate them. In another bowl whisk the melted butter, milk, mascarpone, eggs and vanilla together until smooth. Pour the wet ingredients into the bowl of dry ingredients and whisk together just until a smooth batter forms. Switch to a spatula and gently fold in the blueberries.

Pour the batter into the prepared baking dish and even it out with the spatula. Distribute the crumb topping in an even layer on top of the batter, letting it slightly sink in. Get the baking dish into the oven for the cake to bake for around 50-55 minutes. A toothpick inserted in the center should come out clean.

Let it cool for a few minutes, then just cut into slices and serve! It's so amazing for brunch with a great cup of coffee or tea.
SaveSave