Oh yes, friends. It was time to break out my beloved waffle iron for the first time in a while. It had been neglected for months. I wanted them super hearty and savory this time though instead of going the sweet route. These slightly spicy cheddar corn waffles fit the bill perfectly! They were also such an amazing vehicle for a decadent poached egg and my homemade simple fresh salsa. It was an easy, show stopping brunch to make.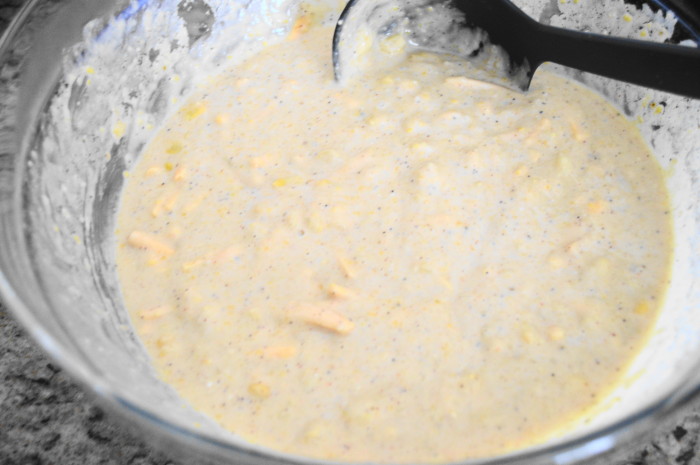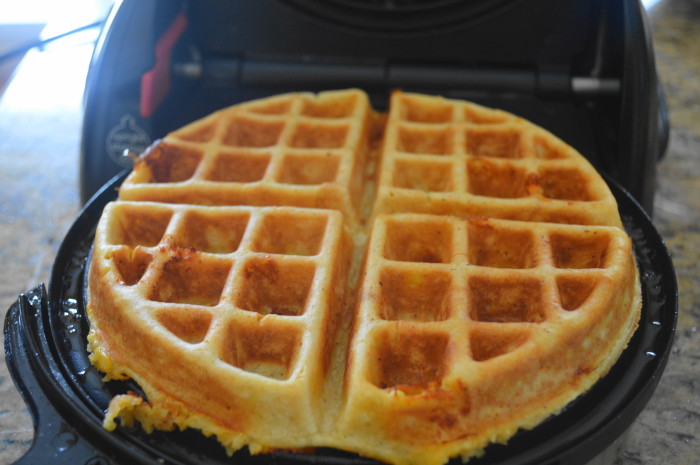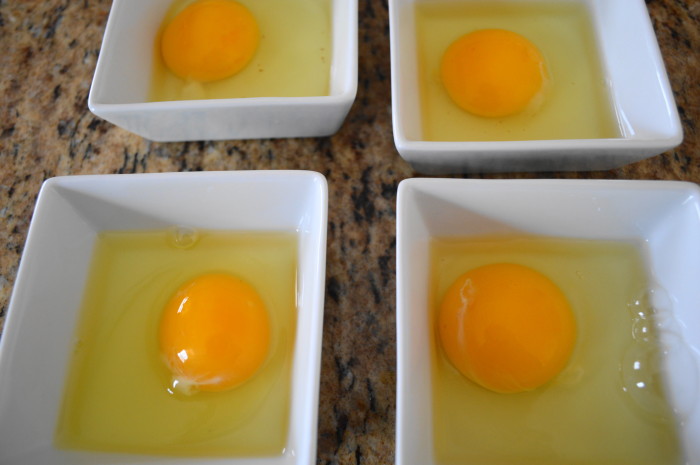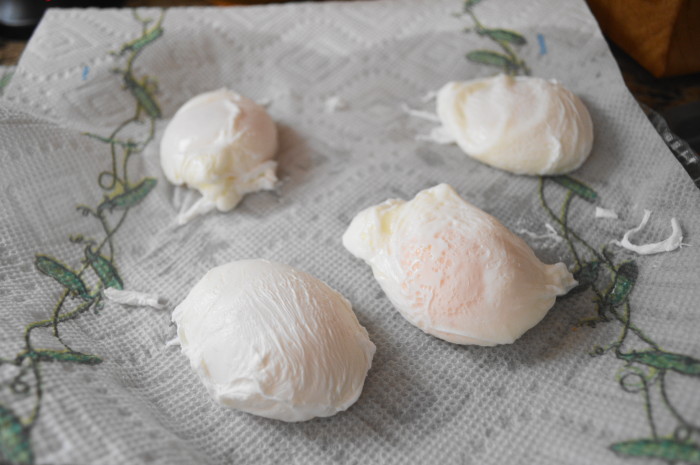 I just quickly pulled it all together from there. I removed the tents from the waffle plates and topped each of the cheddar corn waffles with a poached egg. Then I scooped a generous amount of salsa on top with a sprinkle of chopped fresh cilantro and brunch was ready! The waffles were so unbelievably fluffy and tender with loads of big flavor. That egg yolk just ran everywhere and mingled with the fresh salsa on top. Oh my goodness, it was heaven. Hope you all enjoy this hearty, decadent brunch as much as we did!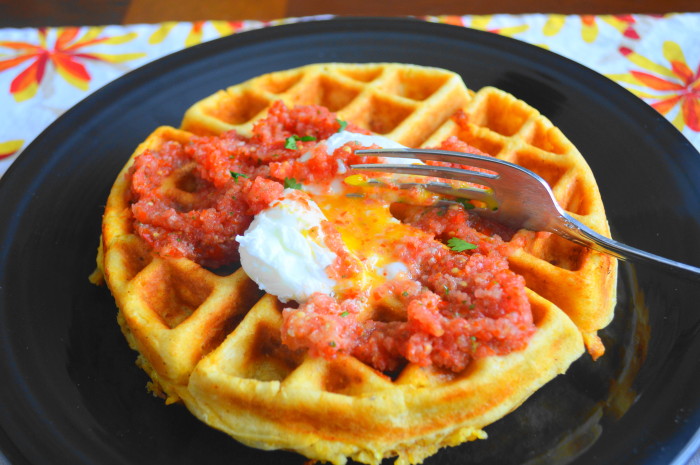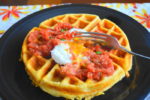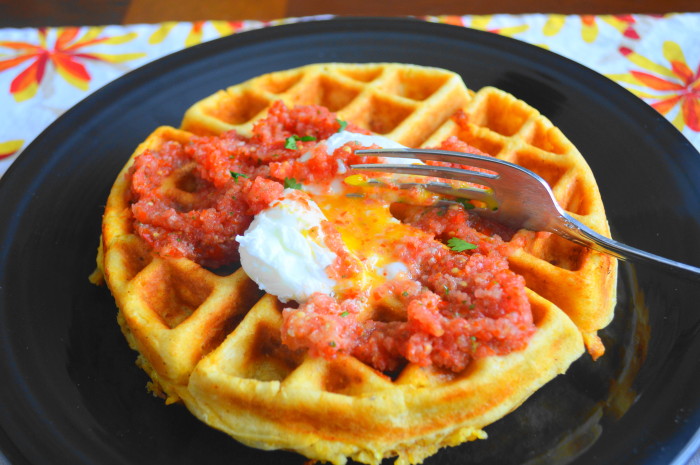 Cheddar Corn Waffles
Ingredients
FOR THE CHEDDAR CORN WAFFLES
1 1/2

cups

all-purpose flour

1/2

cup

medium ground cornmeal

2

teaspoons

baking powder

1

teaspoon

salt

1/2

teaspoon

chili powder

1/2

teaspoon

cumin

1 1/2

cups

milk or plain almond milk

1

stick

butter

melted and cooled slightly

4

whole

eggs

1/4

teaspoon

distilled white vinegar

1

cup

extra sharp shredded cheddar

3/4

cup

frozen corn kernels

thawed
FOR ASSEMBLY
3

tablespoons

distilled white vinegar

1

pinch

salt

4

whole

eggs

fresh homemade salsa

as needed for topping (see post from 4/25 for recipe)

fresh cilantro

chopped, as needed for sprinkling on top
Instructions
In a large mixing bowl, whisk together the flour, cornmeal, baking powder, salt, chili powder and cumin for the dry ingredients. In another bowl whisk together the milk, melted butter, eggs and vinegar for the wet ingredients. Pour the wet ingredients into the bowl of dry ingredients and gently whisk it together just until a smooth batter forms. A few lumps are ok, the batter should not get overworked. Switch to a rubber spatula to fold in the cheddar and corn kernels. The batter can be made ahead to this point the night before if desired, just cover the bowl and refrigerate it.

When ready to make the waffles, pre-heat your waffle iron. Be sure to check the manufacturer instructions to get the best results out of your particular waffle iron. Spray it liberally with cooking spray, then scoop about 1/4 of the waffle batter into the iron to just cover the bottom. Close the waffle iron and let the batter cook and puff up for 4-5 minutes. Remove the cooked waffle when it is done to a plate and tent it with foil to keep it warm. Repeat with the rest of the batter to get 4 waffles total.

While waffles cook, bring a pot of water to a gentle simmer over medium heat to poach the eggs. Add the white vinegar and pinch of salt to the pot. Crack the 4 eggs into their own individual little bowls to make sure the yolk stays in tact. When the waffles are all cooked and tented, gently slide the eggs into the simmering water and swirl them around with a spoon to let the whites enrobe the yolks. Let the eggs poach for 2-3 minutes, until set. Remove them with a slotted spoon to a plate lined with a paper towel to blot them.

Remove the foil tents from the waffles, then carefully add a poached egg on top of each one. Add a generous scoop of fresh salsa and sprinkle of fresh cilantro on top to finish the plates. Serve immediately and enjoy the hearty, savory goodness!
SaveSave