Oh my goodness. What can I say about the amazing cannoli? It is just the ultimate Italian pastry and one of my absolute favorites! I grew up on these babies. You can get some of the best right near my house and at nearly every bakery in NJ. This week I saw a video of a chef making them and I was so inspired. So I gave the classic a slight upcycle by making chocolate chambord cannolis right at home. It may seem intimidating but I promise it isn't.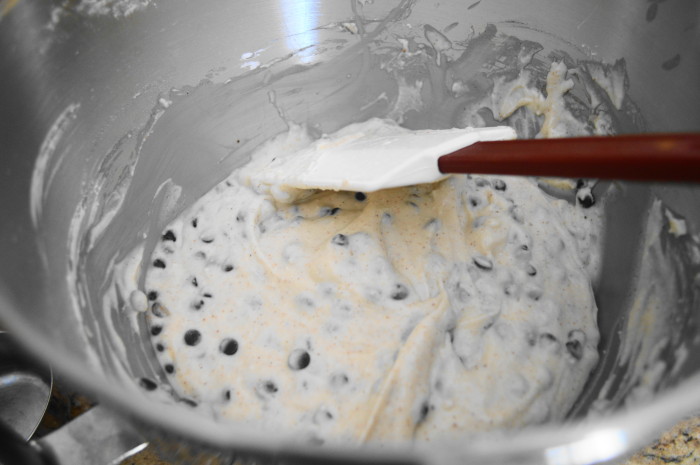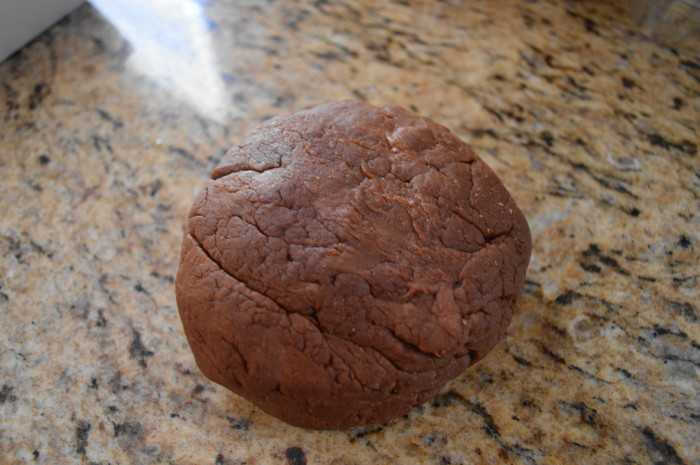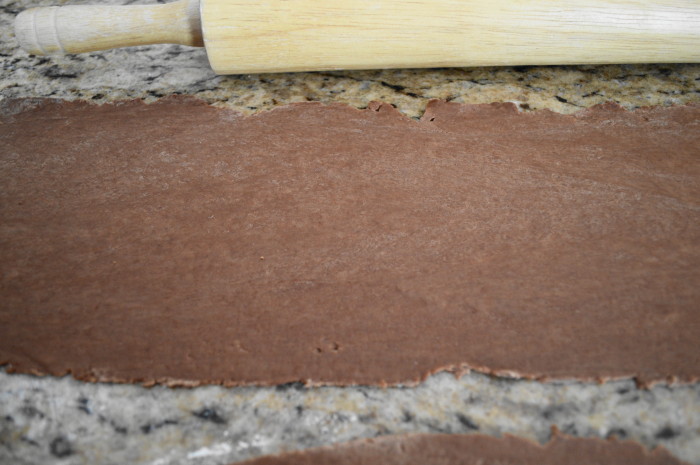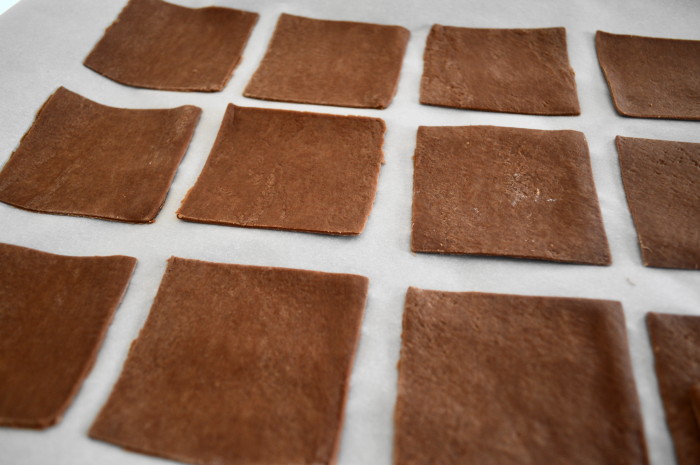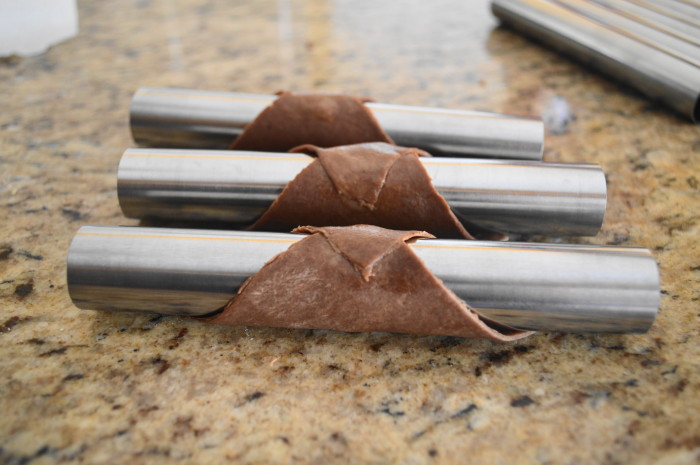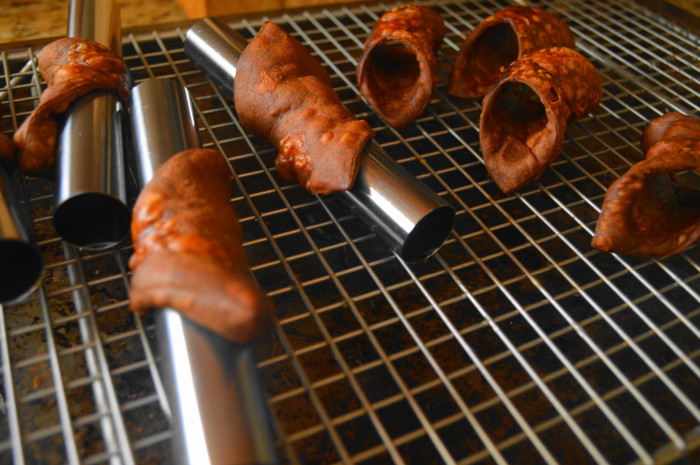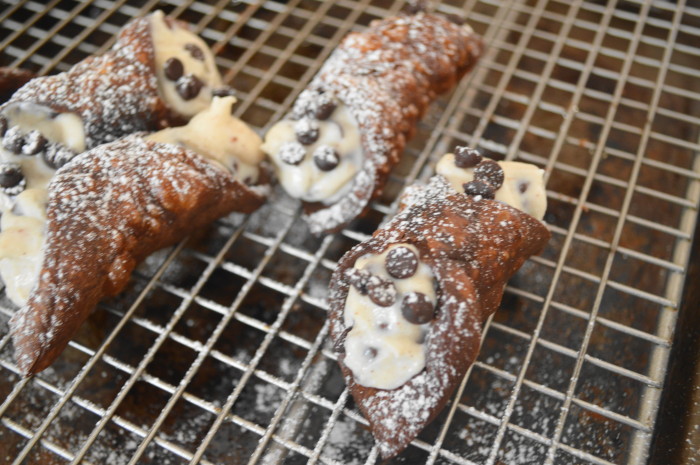 There is nothing worse than a soggy cannoli, so it's best to fill them not long before you want to serve them. They are actually a perfect make ahead dessert because both the shells and filling can be made separately in advance. Then they just come together quickly before dessert. The shells on these chocolate chambord cannolis were so crispy and flavorful. Then the filling was just pure luscious decadence. I loved being able to make my favorite pastry at home. As my family is fond of saying…Holy Cannoli!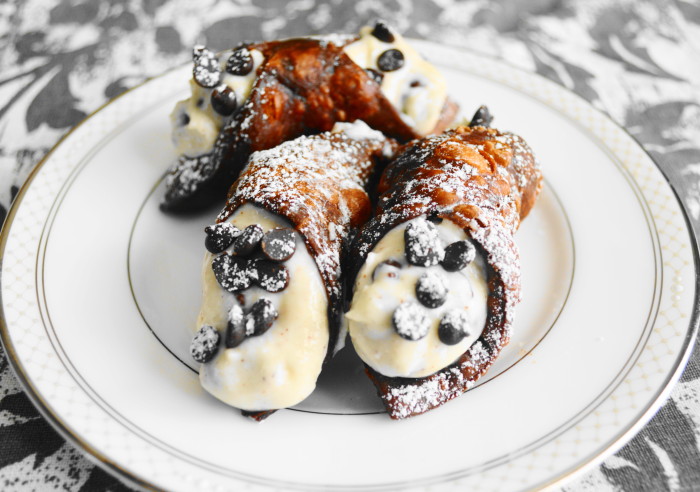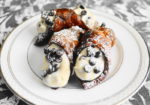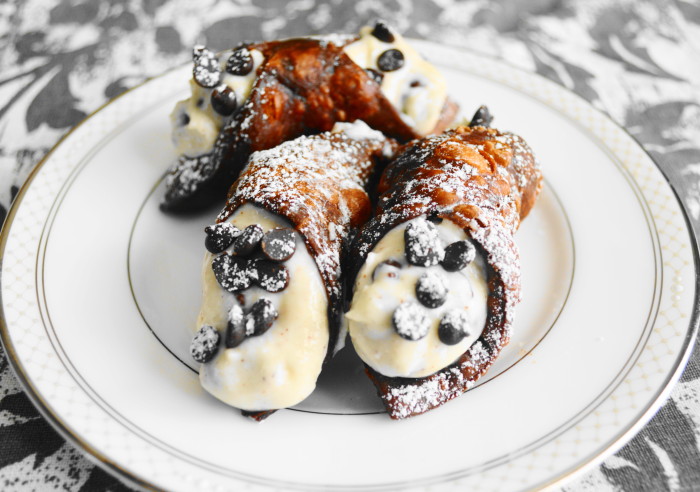 Chocolate Chambord Cannolis
Ingredients
FOR THE CANNOLI FILLING
1

pound

ricotta cheese

1/2

pound

mascarpone cheese

1 1/2

cups

powdered sugar

plus additional for dusting on top.

1

teaspoon

vanilla extract

1

teaspoon

cinnamon

1/4

teaspoon

nutmeg

1

pinch

salt

1 1/4

cups

mini chocolate chips

plus additional for sprinkling on the ends
FOR THE CHOCOLATE CHAMBORD SHELLS
1 1/2

cups

flour

2

tablespoons

cocoa powder

1

tablespoon

granulated sugar

1

pinch

salt

2

tablespoons

cold butter

cubed small

1

whole

egg

separated

1/4

cup

chambord

1/4

cup

cold water

5

cups

canola oil

for frying
Instructions
First, make the filling. In the bowl of a stand mixer combine all of the ingredients except the mini chocolate chips. Slowly beat it all together with the paddle attachment until the mixture is creamy and uniform. Add the mini chocolate chips and gently stir them in. Cover the bowl and refrigerate it until you are ready to fill the cannolis.

To make the dough for the shells combine the flour, cocoa powder, sugar and salt in the bowl of a food processor. Pulse it a few times to sift it all together. Add the butter and egg yolk and pulse the mixture more until it is a crumbly, pebbly texture. Slowly pour in the chambord with the processor running, then the cold water until it comes together into a soft dough.

Turn the dough out onto a clean, lightly floured surface and bring it together into a soft ball. Knead it a couple of times to really bring it together. Cut the ball of dough in half and roll the first half out thin enough to go through a pasta roller. You can also just continue to roll it out by hand until it is a delicate, super thin sheet.

If using a pasta roller, put it through once on the widest setting (number 1 on a typical kitchen aid roller attachment). Fold it in half, then put it through again on the widest setting. Then put the sheet through on the next thinner setting (number 2), followed by one time through on the next thinnest setting (number 3). Set the sheet aside and repeat the process with the other half of dough.

Use a 3 inch square cutter to cut perfect squares out of each sheet of dough. Keep them as close together as possible to yield at least 10 per sheet. Transfer the squares to a sheet tray lined with parchment paper and cover them to keep them from drying out.

Heat the canola oil in a large, wide pot over medium high heat. Use a deep fry thermometer to make sure the temperature reaches 350 and stays there. Take the first 5 squares of cannoli dough and wrap each of them around a cannoli mold in a diamond shape. The two points should wrap around and meet in the middle. Press the two points together firmly and brush them with the reserved egg white to seal them.

Fry the first 5 cannoli shells in the hot oil for about 3 minutes, until crispy and bubbly. When they are done, remove them with tongs to a rack set over a sheet tray to drain. While they cook and cool prepare the next 5. I used 10 cannoli molds so that I could work in batches of 5. When the first batch is cool enough to handle, carefully slide the shells off of the molds and let them finish cooling while you prepare the next batch. Continue to work in batches like this until all 20 shells are cooked and cooled.

Take out the filling and transfer it to a large pastry bag. Cut the tip of the bag to be big enough that the mini chips can get through. Fill each cannoli shell generously. Sprinkle the ends of each cannoli with additional mini chocolate chips and dust them with additional powdered sugar. Then just serve immediately and enjoy!
SaveSave