I have continually seen amazing looking ricotta pancakes in our famous diners here in NJ. I knew I needed to get on the train and try making them myself for brunch. Strawberry and lemon go with each other so well and gorgeously cut through the rich ricotta cheese, so that was the natural direction to go in my mind. It spoke to the Italian in me, ha! I also always think of my Nana Person (Jeanie) when I make pancakes. She would make them almost every morning for my little brother and I when we would visit her and my Papa. She would even cut them into little animal shapes to make them super fun. These strawberry lemon ricotta pancakes would be right up her alley!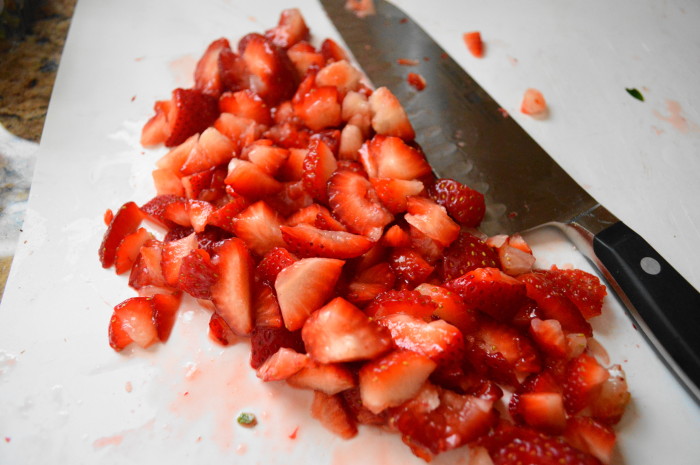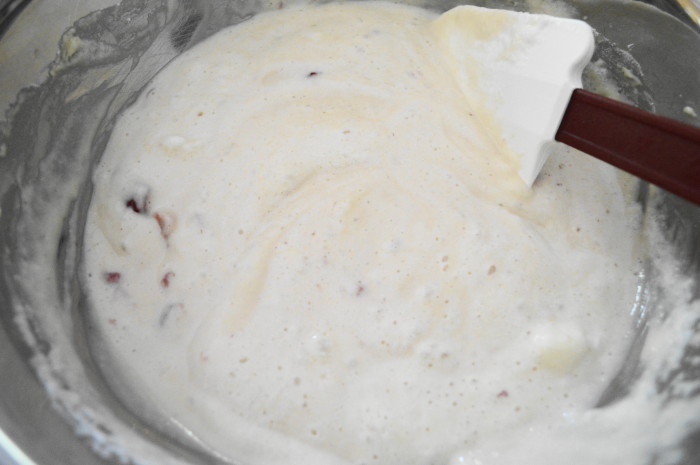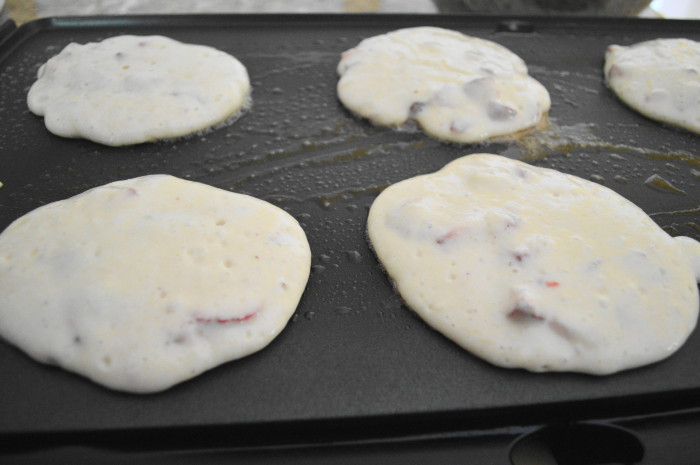 Once they were all cooked off, I plated them with a dusting of powdered sugar and extra strawberries on top. Oh my goodness, these babies were pure fluffy perfection! The ricotta made the mouth feel incredible and kept them from being cloying. Strawberry lemon ricotta pancakes were definitely the perfect way to enjoy Sunday brunch!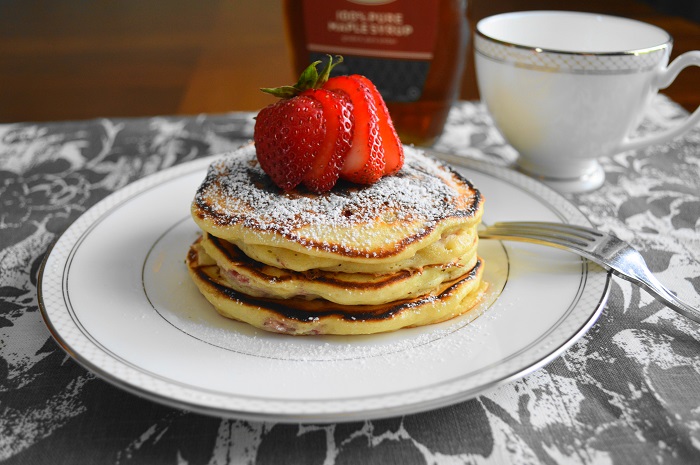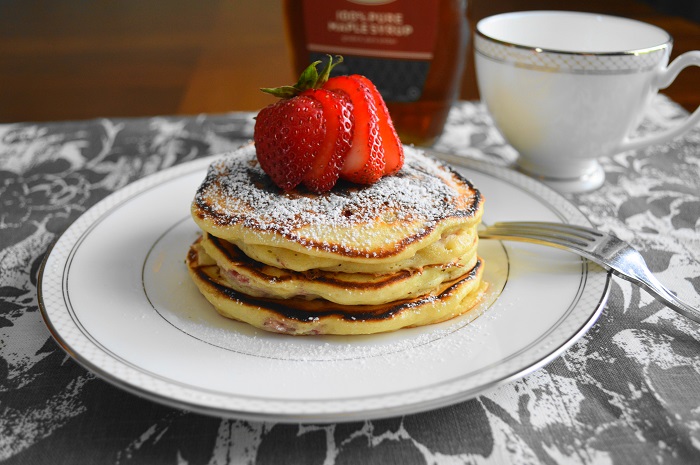 Strawberry Lemon Ricotta Pancakes
Ingredients
2 1/4

cups

flour

3/4

cups

granulated sugar

3

teaspoons

baking powder

1/4

teaspoon

salt

1 1/4

cups

milk

3/4

cups

ricotta cheese

1

whole

lemon

zested and juiced

3

whole

eggs

separated

1/2

pound

fresh strawberries

hulled and finely chopped, plus additional for topping

powdered sugar

as needed for topping

syrup

as needed for topping
Instructions
Whisk the flour, sugar, baking powder and salt together in a large mixing bowl to aerate them. In another bowl whisk the milk, ricotta, lemon zest, lemon juice and egg yolks together. Pour the wet ingredients into the dry ingredients and gently whisk them together just until a batter forms.

Take the separated egg whites and whip them up with a hand mixer until they become like fluffy clouds. Gently fold them into the batter with a spatula, along with the strawberries. Set the batter aside for 30 minutes to let it rest. When it's ready, preheat an electric griddle to 350 or a griddle pan on the stove over medium high heat. Lightly grease it with butter.

Cook the pancakes in batches for about 4 minutes on each side. they should get puffy, golden and glorious! Plate them and top them with powdered sugar and extra fresh strawberries. Pour a little syrup on as well if desired. Enjoy!!
SaveSave