Aglio olio is the Italian and very fun way of saying garlic and oil sauce. I love saying it, it just rolls off of the tongue. This recipe is a re-creation of a dish my brother-in-law and I made together when Marc and I were staying with him, my sister and their family over Christmas. Let me tell you, my brother-in-law can put me to shame in the kitchen and I'm the one who went to school for cooking! Not only that, but he is just overall the best brother-in-law ever. He's been around my family since my sister was 20 and I was 9 and we all just adore him. When we made the pasta aglio olio over Christmas, I made fresh spaghetti for the dish and helped him prep the sauce while he made the chicken and broccoli to toss with it. It was a really fun memory and best of all, I got to teach my niece how to make fresh pasta. It doesn't get much more special than that!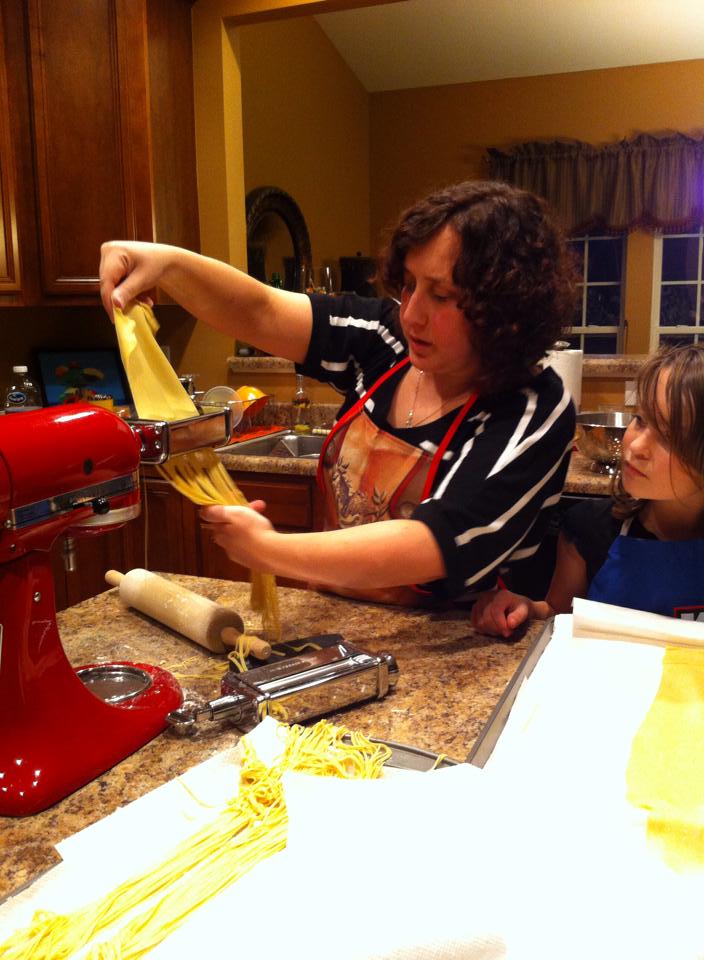 This time around, I went gluten free and used my favorite dry quinoa fusilli to really capture all of that aglio olio sauce, chicken and broccoli. First, I started by preparing the broccoli and chicken.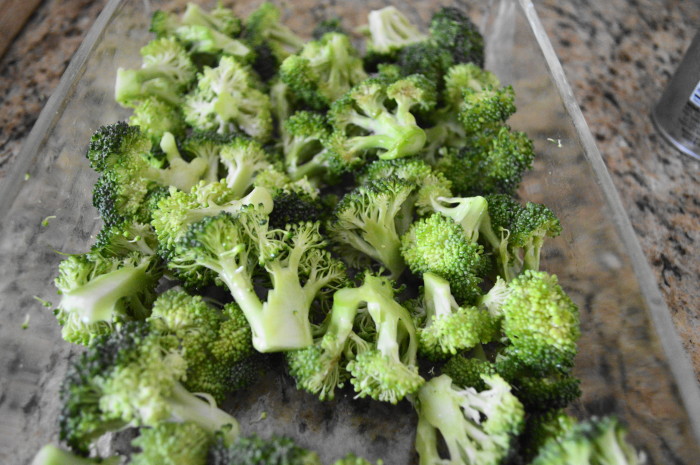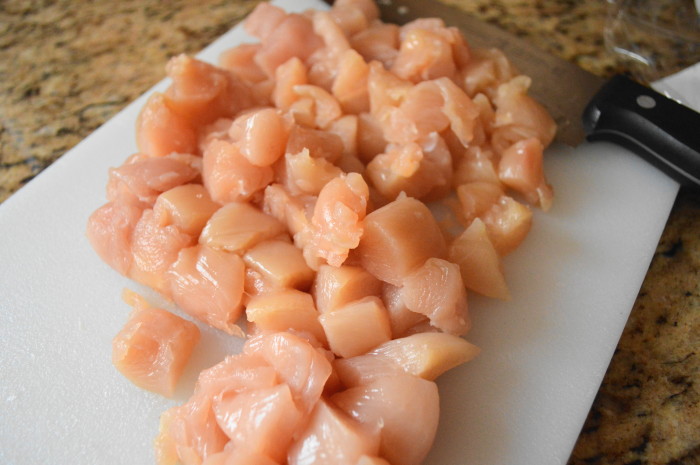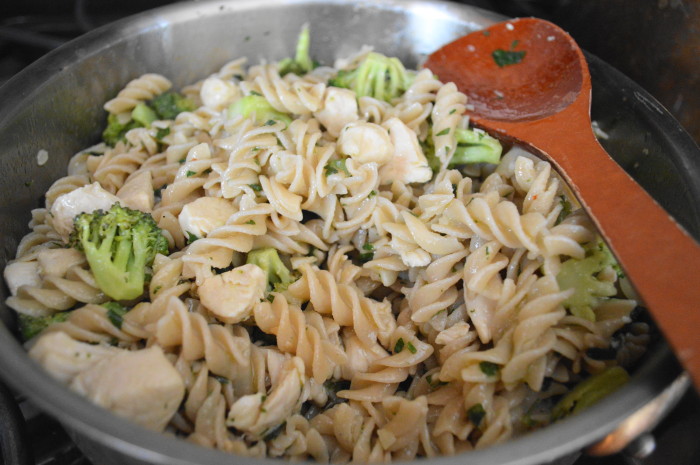 This quinoa fusilli aglio olio was such an amazing light and summery dish, let me tell you. It also brought back great family memories! I hope you all enjoy this Italian classic as much as my family did. xoxo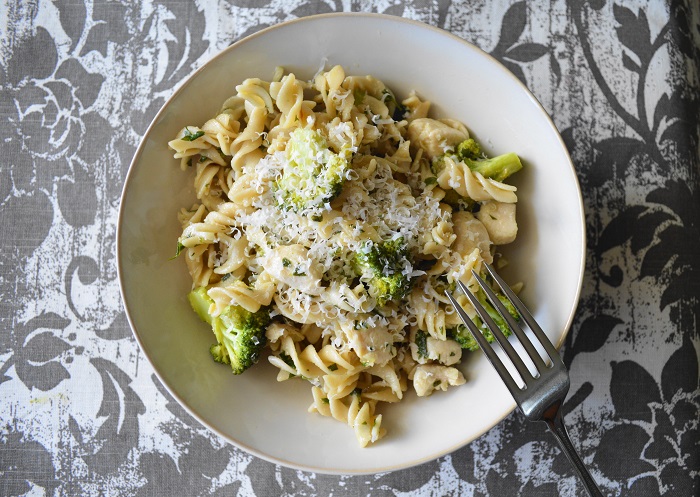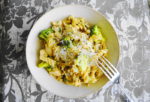 Quinoa Fusilli Aglio Olio
Ingredients
FOR PREPARING THE CHICKEN AND BROCCOLI
olive oil

as needed

salt

as needed

1

head

broccoli

cut into bite sized florets

1

pound

boneless skinless chicken

diced small
FOR THE AGLIO OGLIO PASTA
1

cup

olive oil

1

tablespoon

lemon infused olive oil

or lemon juice

8

cloves

garlic

finely minced

1

cup

fresh parsley

stems removed and finely chopped

1

pinch

salt

1

pinch

crushed red pepper

1

pound

quinoa fusilli

freshly grated parmesan cheese

as needed for topping
Instructions
Pre-heat the oven to 400 degrees to roast the broccoli. Get a large pot of water on the stove to boil for the pasta. Transfer the broccoli florets into a baking dish and give it a generous pinch of salt. Drizzle the broccoli liberally with olive oil and toss everything together. Roast it in the oven for 10 minutes, until tender.

In the meantime get a large pot on the stove and heat a dash of olive oil in it over medium high heat. Season the diced chicken with salt, then get them into the hot pan. Cook the chicken until it is completely cooked through and slightly brown for about 5 minutes, then remove it all from the pan and set it aside. In the same pan, combine the cup of olive oil, lemon olive oil (or juice), garlic, parsley, crushed red pepper, and salt to taste. Let the aglio olio sauce come to a low boil then quickly turn down the heat to low to let the flavors gently infuse for 5 minutes. Take the broccoli out of the oven at this point and add it to the pan, along with the chicken chunks. Let all of the flavors meld together on low for another 15 minutes.

While the sauce is cooking, salt the boiling pasta water until it tastes like the sea. Pour the pasta in the boiling water and cook it until it is just tender for about 8 minutes. Reserve 1/4 cup of the pasta cooking water and pour it into the pan of sauce. Drain the pasta and add it to the pan of aglio olio sauce and toss everything thoroughly to combine. Take the pan off of the heat and serve the pasta immediately!
SaveSave