I love a great stuffed pepper, but they sometimes can feel too heavy. So I wanted to lighten them up quite a bit in an effort to save my waistline in these amazing gluten free stuffed peppers! I cut out the cheese completely, switched the meat to lean turkey instead of beef and used quinoa instead of rice. To give these gluten free stuffed peppers big bold flavors, I wanted to go with a very southwestern inspired flavor profile. The result was such a filling and incredible package of flavor that had hubby going back for (guilt free!) seconds!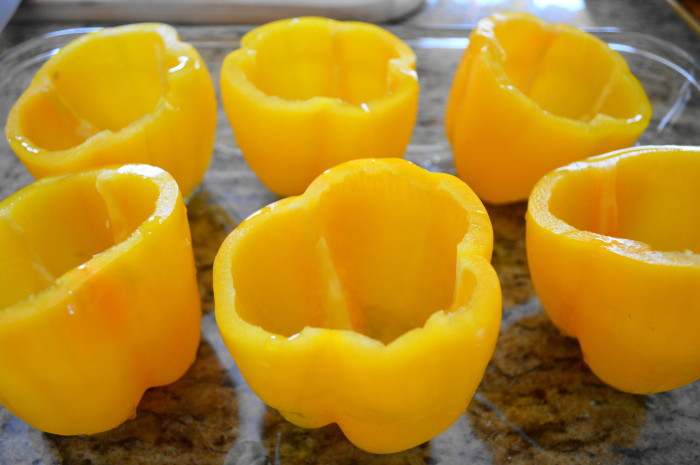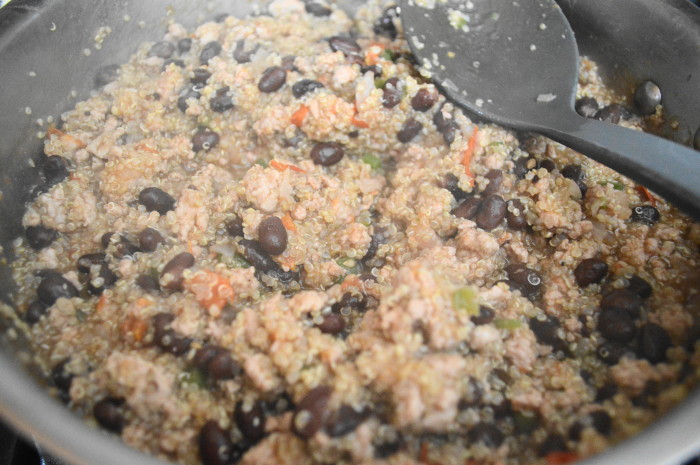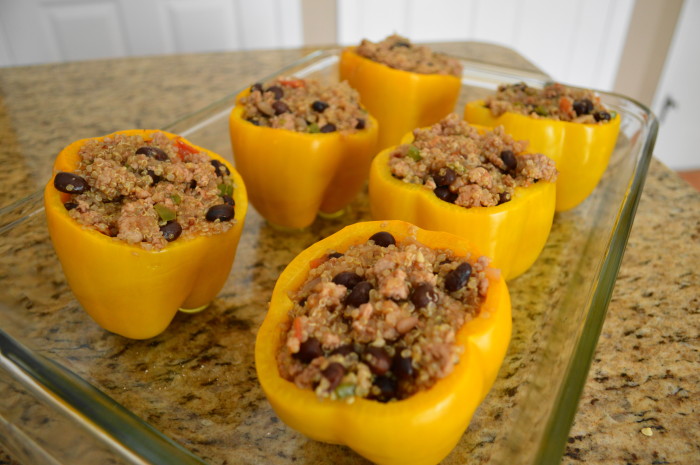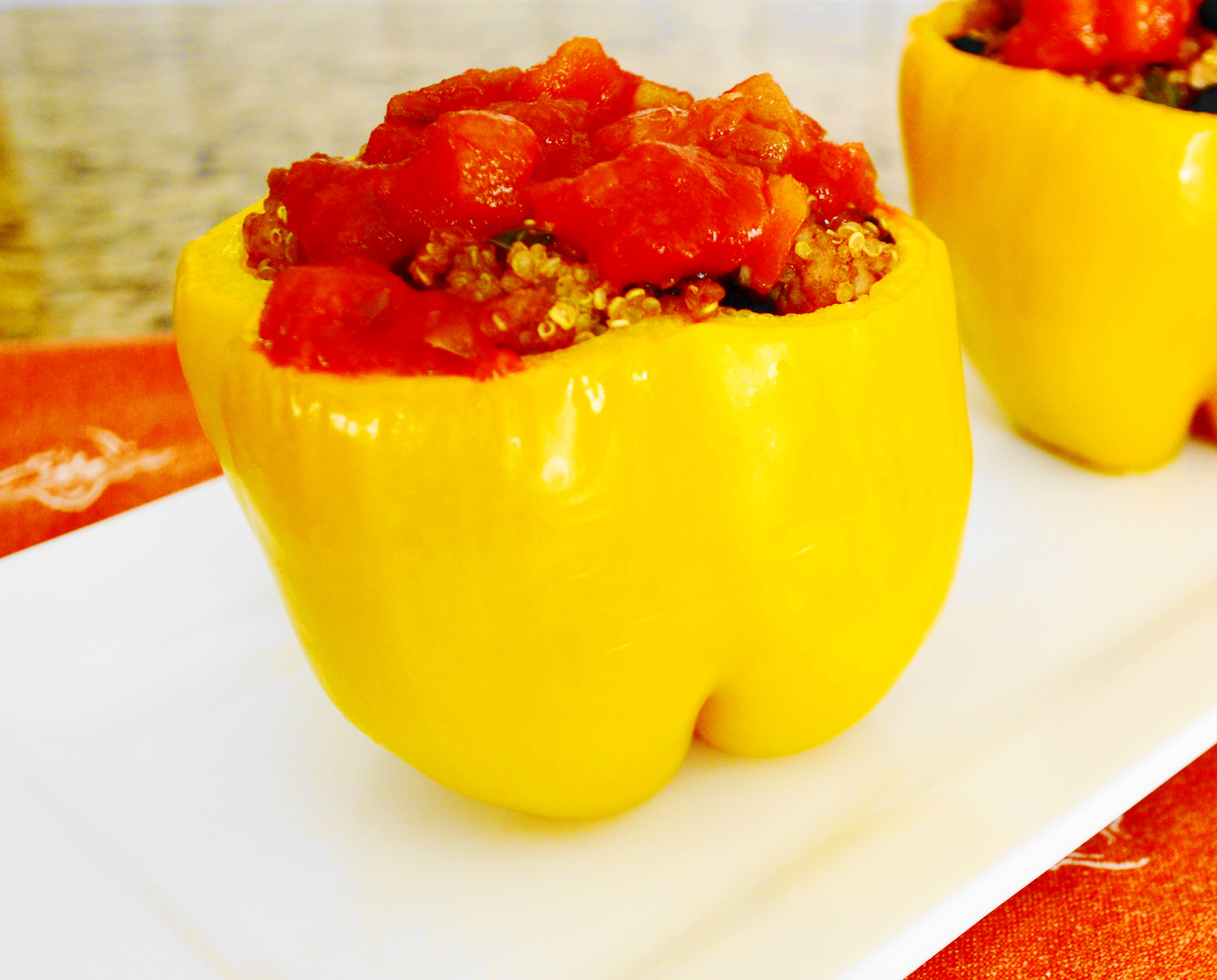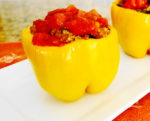 Gluten Free Stuffed Peppers
Servings
:
6
stuffed peppers
Ingredients
FOR PREPPING THE PEPPERS
6

whole

yellow bell peppers

or whichever colored pepper looks good at the store

olive oil

as needed

salt

as needed
FOR THE FILLING
2

cups

chicken stock

1

cup

uncooked quinoa

1

dash

olive oil

for browning

1

pound

ground turkey

1/2

teaspoon

salt

1/4

teaspoon

chili powder

1/4

teaspoon

smoked paprika

1

whole

shallot

minced

1

whole

jalapeno pepper

seeded and diced

4

whole

tomatoes

diced

1

can

black beans

rinsed and drained, 15 ounce size

1

whole

lime

zested and juiced

salsa

as needed for topping
Instructions
First, the peppers need to get prepped and a little roasted. Pre-heat the oven to 375 degrees. Thoroughly wash the outside of the peppers with cold water. Cut off the very tops and scoop out the seeds and membrane to have a nice, clean vessel for the filling. Get the peppers into a baking dish. Drizzle them generously with olive oil and season each of them with a pinch of salt. Roast them in the oven for 12 minutes to let them develop flavor and start to get tender.

In the meantime, start preparing the filling. In a small pot, bring the chicken stock to a boil. Pour in the quinoa and cover the pot with its lid. Reduce the heat to low and let the quinoa cook until tender for about 12 minutes. While the quinoa cooks, heat the olive oil in a large pan over medium high heat. Brown the ground turkey while breaking it up with a spoon. Season it and spice it with the salt, chili powder and smoked paprika. When the turkey is cooked, add in the shallot, jalapeno and tomatoes. Let them get soft and fragrant for a minute. Then add in the black beans, lime juice and lime zest. Let the mixture come to a low boil, then reduce the heat to a simmer and let it all simmer for 10 minutes.

Both the peppers and quinoa should be just about done at this point. Take the peppers out of the oven, leaving the oven on, and take the pot of quinoa off of the heat. Fluff the quinoa up with a fork, then pour it into the meat mixture and stir it all to combine it into one glorious filling. Scoop a generous amount of the filling into each pepper. Really pack it in to get the peppers nice and well-stuffed. Depending on how big your peppers are, you may have some filling leftover. If you do, awesome! Put it in a container, refrigerate it and save it to warm up and have over greens for lunch! Put the gluten free stuffed peppers back into the oven and bake them for 20 minutes. When they are done, let the stuffed peppers cool for a minute. Top each of them with salsa and serve immediately! Enjoy!
SaveSave