The dressing room was buzzing with activity as cast and crew members chatted, went over their lines, and pre-set props and set pieces. Costumes and make-up were being put on, even for the crew to help blend in while doing scene changes. Then our fearless stage manager called "places" with a chorus of "thank you, places" in response and opening night was on its way. The house lights went down and the music director struck up the band to start the show. I could feel the infectious music of Dogfight coursing through me and the energy of the audience as they started to react to the action on stage. I think it's that audience energy that everyone on stage just thrives on. Once the first laughs, or gasps or cries happen the actors feed off of it and build on it. I was patiently waiting in the wings for my first entrance as a cocktail waitress with a serious beehive hairdo. Wigs are fun!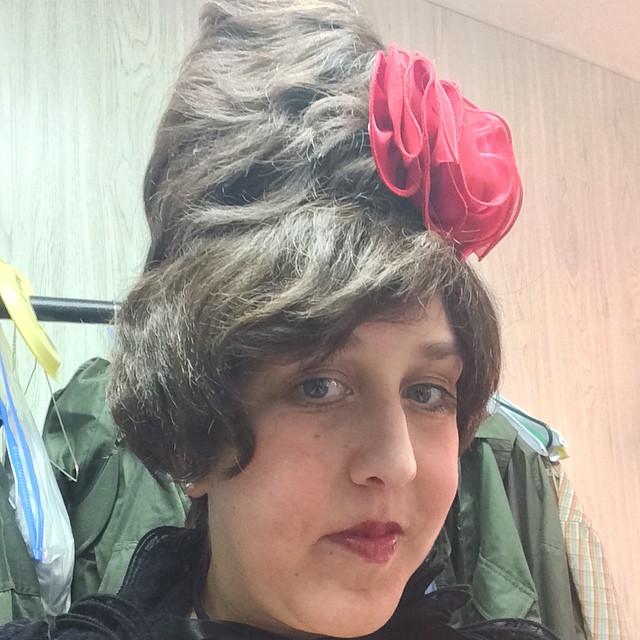 The opening night last night of Dogfight at the historic Edison Valley Playhouse was the culmination of many weeks and a whole lot of hard work from everyone involved. The story centers around three tight knit, young, fresh and cocky marines having a last night of debauchery before shipping off to fight in Vietnam. They put on a Dogfight party, which is a cruel contest where the guy who brings the ugliest girl to the party wins the pot of money they all contribute to. The dialogue is fantastic but it's the music by composers Benj Pasek and Justin Paul that truly showcases every nuance and emotion of the story. I've been listening to the soundtrack endlessly since I became involved and fall more and more in love with it each time.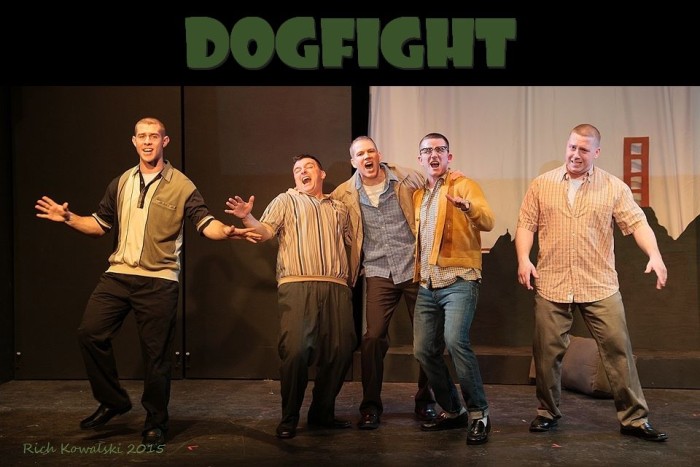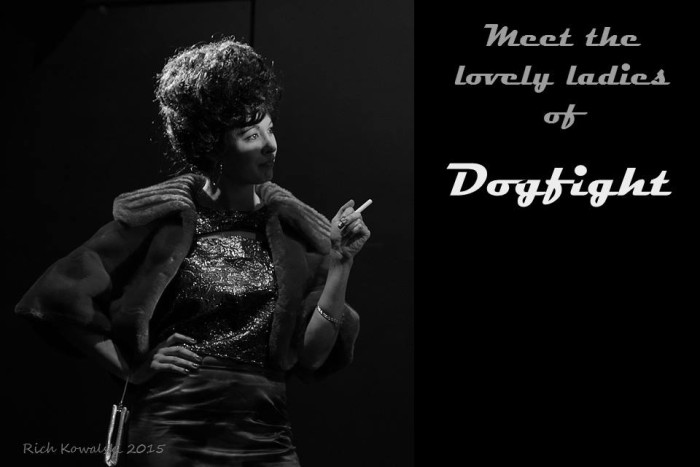 In this show I get to have a little fun on stage in a few short cameos during the first act and also get to have my first experience on backstage crew moving scenery and props. Best of all though, Marc is involved in the show too along with so many of our good friends on the production staff, cast and crew.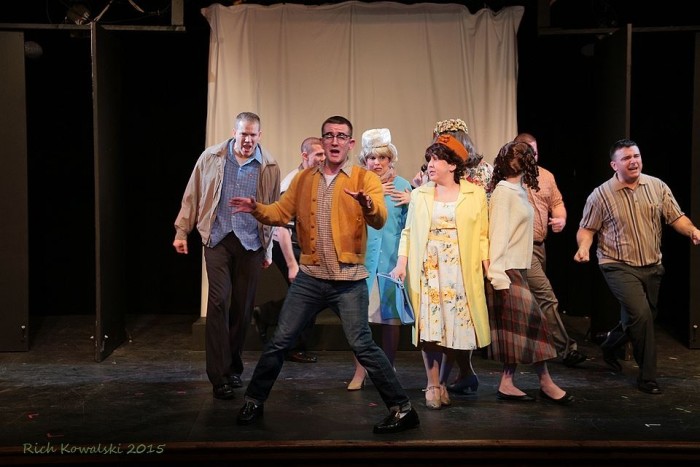 Now that a wonderful and very successful opening night is under our belts we can build on it for the rest of the show's run! We get to do it again tonight and the next two weekends. Opening night is always special though, there's nothing like it.