I write a lot on this blog about my love for all things British. Nana Lulu, my grandmother, had a sister-in-law who hailed from Ipswich and I just adored her. My great Aunt Jean and I were so close that we even celebrated our Gemini birthdays together. Hers was just 3 days before mine. She had a huge influence on my life growing up. It also seems to be a running theme in my life that some of my very favorite people ever have the name Jean. My other grandmother and my BFF are also named Jean, so go figure! Anyway, Aunt Jean absolutely loved classic battenberg cake, which is a British tea staple. So this week I made a gorgeous lemon rose battenberg cake in her honor.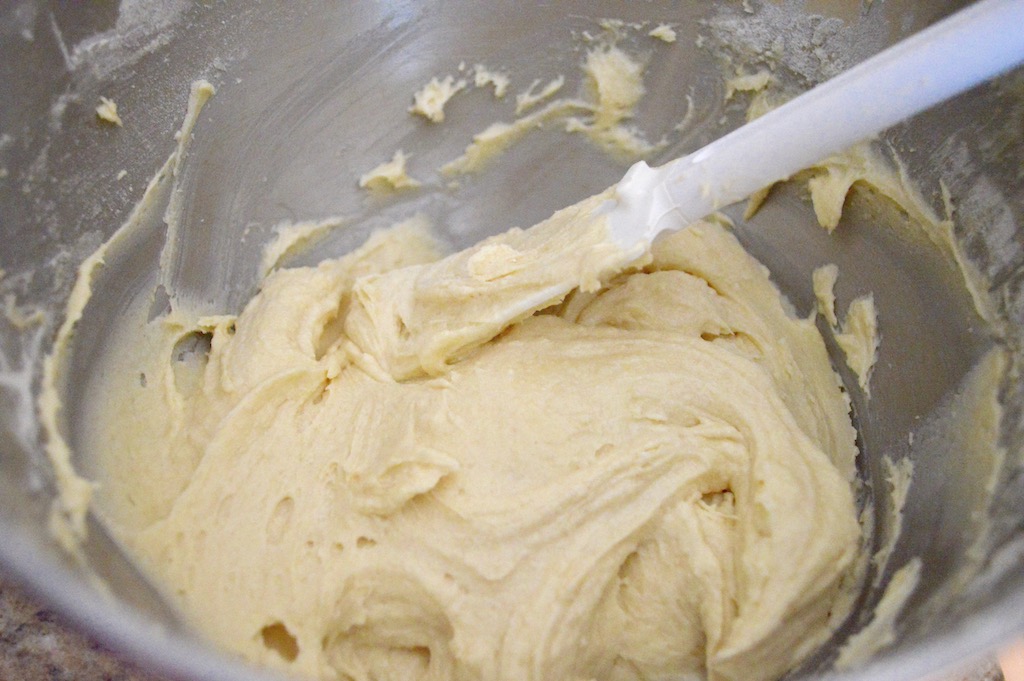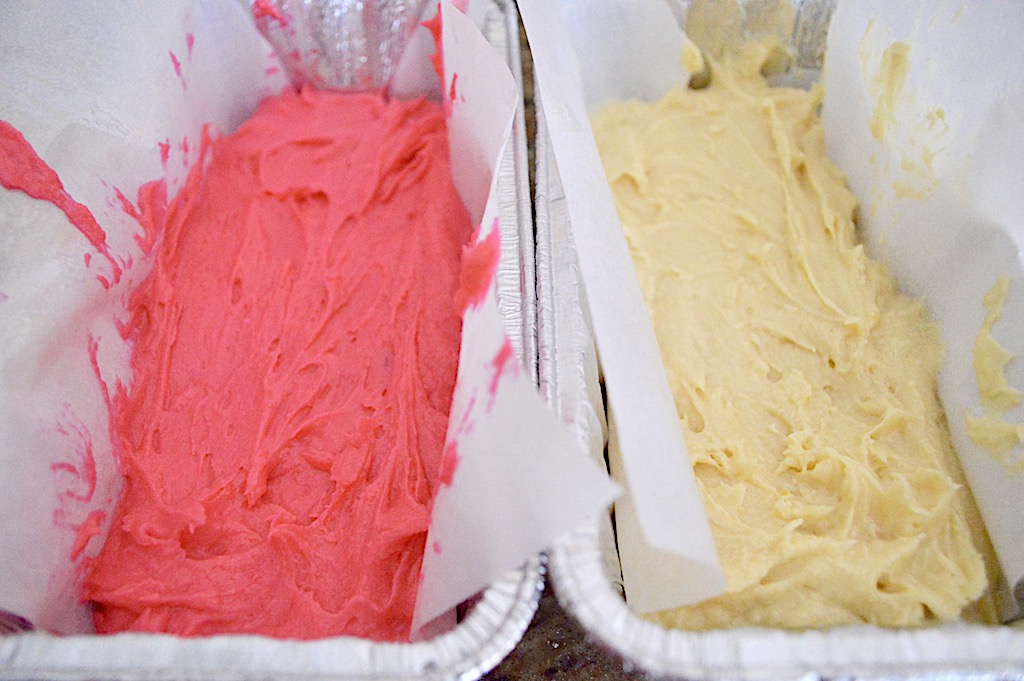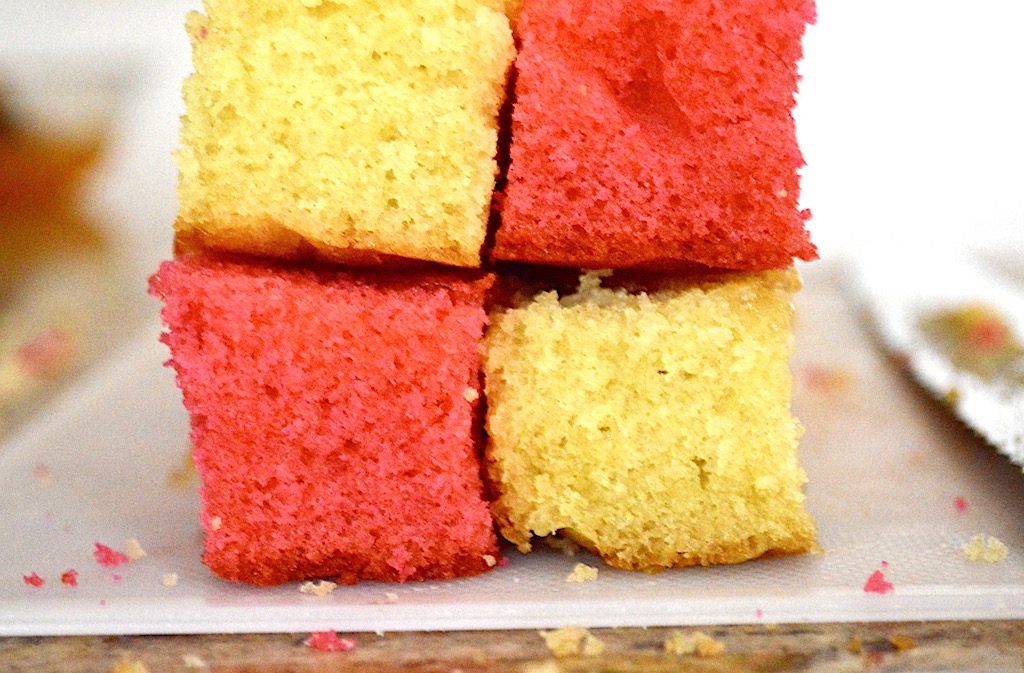 After that, I just wrapped my glued together cake up in that gorgeous marzipan and trimmed away any excess. Since I wanted some visual interest on the marzipan, I used a fork to gently score a crossed pattern on top. Then I just served it with some tea for myself and Marc! Oh wow, it was heaven. The cakes were tender and light with the citrusy lemon complimenting the floral rose. The homemade marzipan was absolutely wonderful on the outside. I think Aunt Jean would be proud of this cake, and I hope you all love it too! xoxo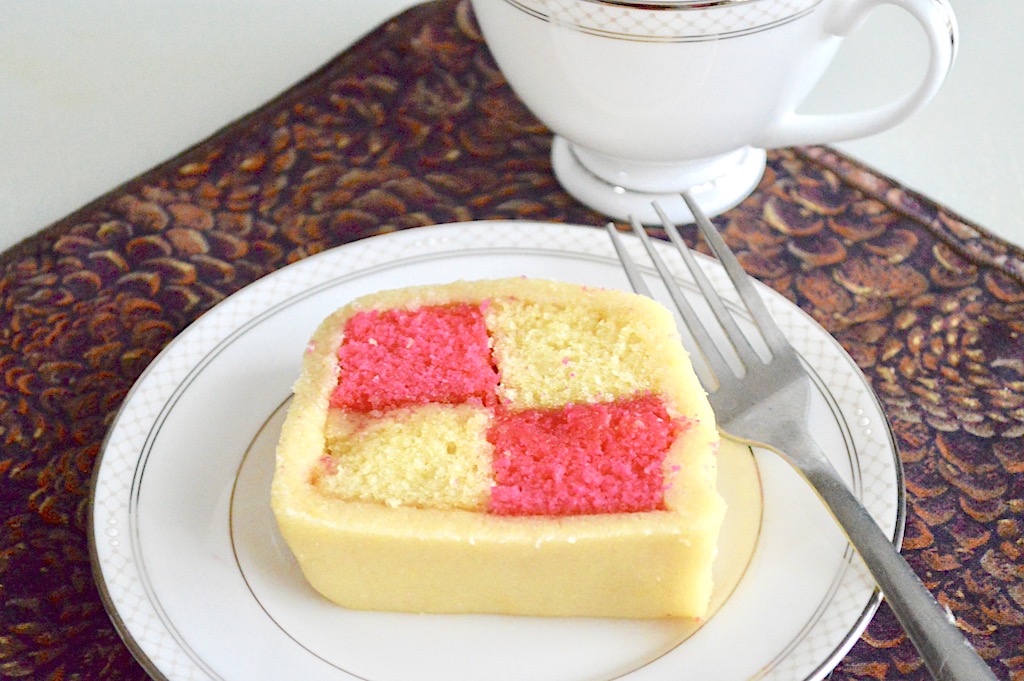 SaveSaveSaveSave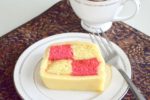 Lemon Rose Battenberg Cake
This lemon rose battenberg cake is absolutely gorgeous with delicate flavor and wrapped in homemade marzipan. So perfect for afternoon tea!
Keyword:
Battenberg Cake, Lemon, Rose
Ingredients
FOR THE CAKE
cooking spray

for the pans

1 1/2

cups

all-purpose flour

1/4

cup

almond flour

1/2

teaspoon

baking soda

1/2

teaspoon

baking powder

1

pinch

salt

2

sticks

butter

at room temperature

1

cup

granulated sugar

4

whole

eggs

1/4

cup

milk

1/2

teaspoon

rose water

1/4

teaspoon

pink gel food coloring

1/2

teaspoon

fresh lemon zest

1/2

teaspoon

fresh lemon juice

1/2

cup

apricot jam
FOR THE MARZIPAN
2

cups

almond flour

1

cup

granulated sugar

1

cup

powdered sugar

1

whole

egg

1

teaspoon

almond extract
Instructions
Pre-heat the oven to 350 and get out two loaf pans. Line the loaf pans with parchment to have flaps hanging over the sides, then generously spray the pans with cooking spray. Next, whisk the flour, almond flour, baking soda, baking powder and salt together in a bowl to aerate the dry ingredients. Then, set up a stand mixer with a paddle attachment and beat the butter and sugar together in its bowl. Add the eggs one at a time, pushing down the sides as you add them in. Finally, add 1/3 of the dry ingredients followed by 1/2 of the milk. Repeat this again, and then end with the final 1/3 of the dry ingredients.

Divide the batter evenly into two bowls. Use a scale to be really precise ideally. Stir the rose water and pink food coloring into one of the bowls, and the lemon juice and lemon zest into the other bowl. Now you have two separate, gorgeously flavored batter. Transfer them each into their own prepared loaf pans, place the loaf pans on a sheet tray to make taking them in and out easier and bake them for about 45 minutes. They will brown a little on top and that's ok. Insert a toothpick in the center of each to make sure it comes out cleanly. Let them cool for 10 minutes, then pull them out by the parchment flaps and place them on a cooling rack to cool completely.

While the cake loafs bake and cool, make the marzipan. Whisk the almond flour, powdered sugar and granulated sugar together in a large mixing bowl. Add the egg and almond extract and stir it all together until it starts to all bind together in almost a dough. Bring it together with clean hands and knead it for a few minutes to make sure it is smooth and uniform. Form it into a rectangle, cover it in plastic and refrigerate it until you are ready to assemble the cake.

Take the cooled cakes and trim the edges and top so that they are perfect, flat rectangles. Then cut each of them in half lengthwise so that you now have 4 thin little rectangles. Heat the apricot jam in the microwave for 30 seconds to a minute. Brush the long side of one rectangle with the jam and sandwich it with a rectangle of the opposite color. Then brush the top of the sandwich with more jam and place the rectangles of the opposite colors on top of them. Brush the inside edge of the top rectangles so that they stick together. Then brush the rest of the jam all over the outside before you wrap it in marzipan.

Roll out the marzipan between two pieces of parchment paper to be a long, thin rectangle. The short side should be long enough for the cake, while the long side should be long enough to wrap it up. Place the cake along the the short side of the marzipan near the edge and bring the long side over gently to tightly enclose it. Pinch the edges together and smooth them out and trim away the excess. Use a fork to gently score criss cross marks on the top for some visual interest. Serve with tea! It will also keep for days covered in the refrigerator since the marzipan keeps the cake from drying out.
Nutrition Facts
Lemon Rose Battenberg Cake
Amount Per Serving (1 piece)
Calories 674
Calories from Fat 268
% Daily Value*
Fat 29.8g46%
Cholesterol 164mg55%
Sodium 156mg7%
Potassium 121mg3%
Carbohydrates 98.2g33%
Protein 8.2g16%
Calcium 40mg4%
Iron 1.8mg10%
* Percent Daily Values are based on a 2000 calorie diet.
SaveSave
SaveSave