I don't think it gets much better than sitting at a little outdoor café with a great cup of espresso and biscotti. It's one of those small pleasures that shouldn't be taken for granted. We have had some nice weather here in the mornings, so I tried to recreate that feeling with my hazelnut pistachio biscotti! This version was Tuscan style cantuccini that I always loved growing up. Normally they contain almonds but my twist was to use hazelnuts and pistachios instead!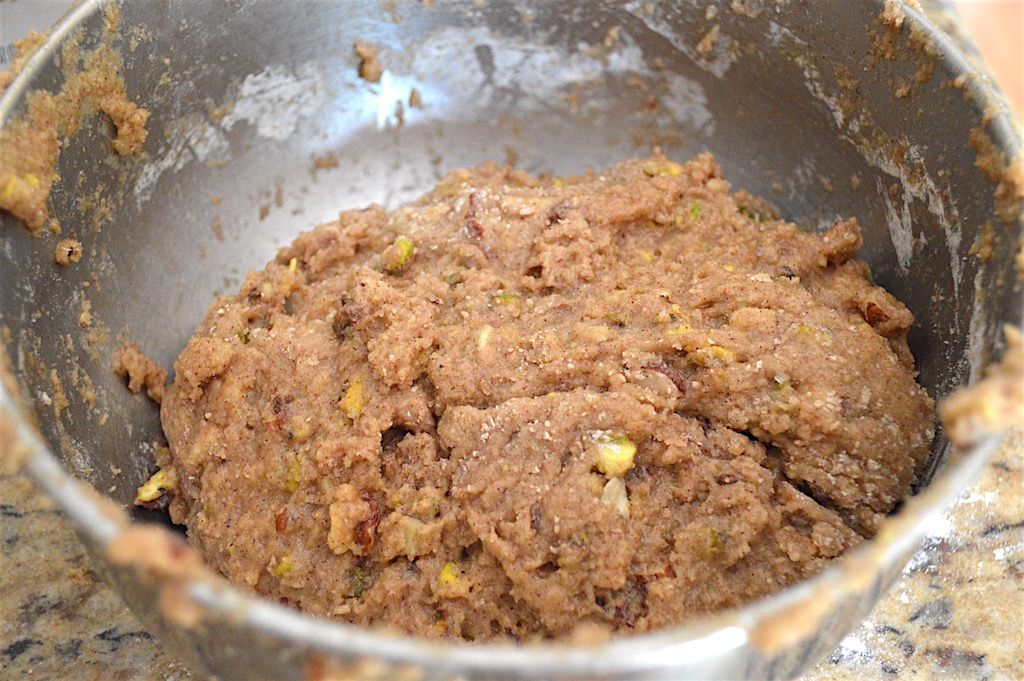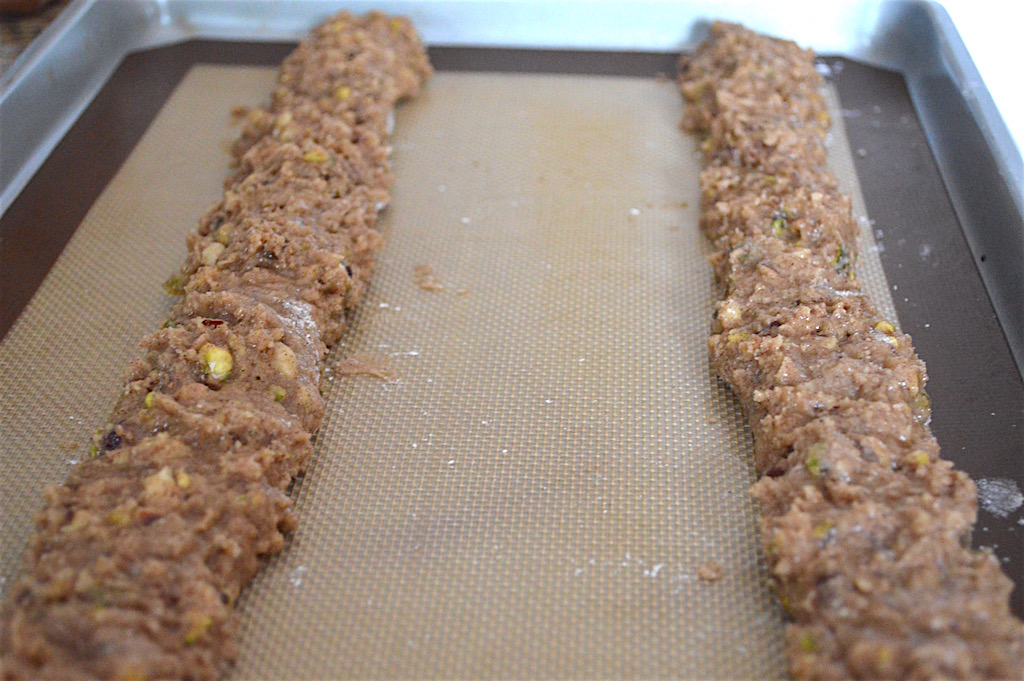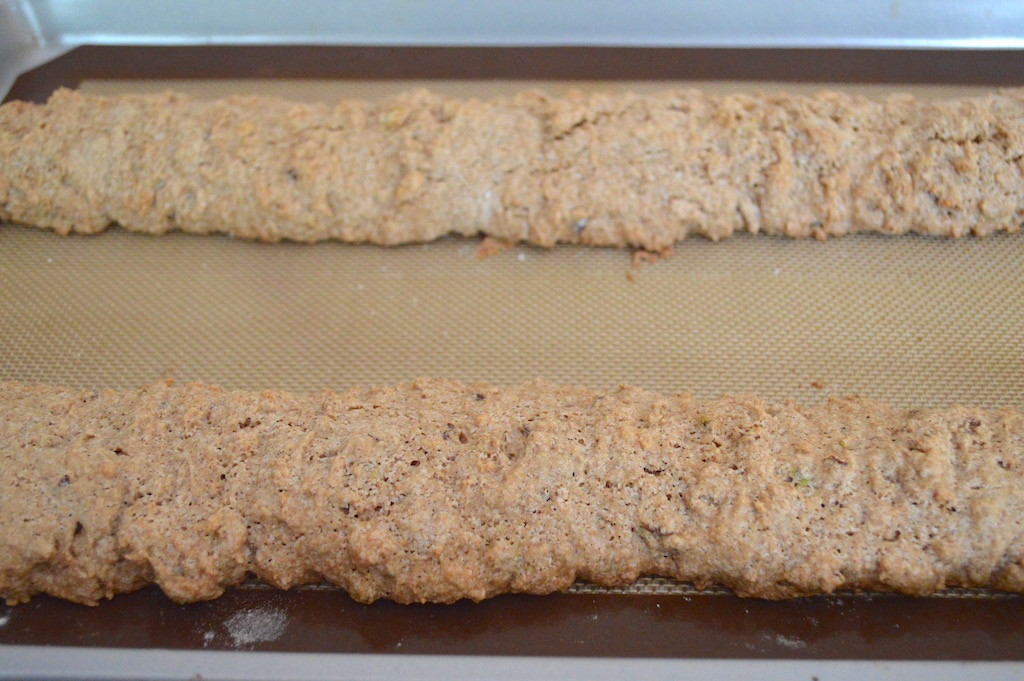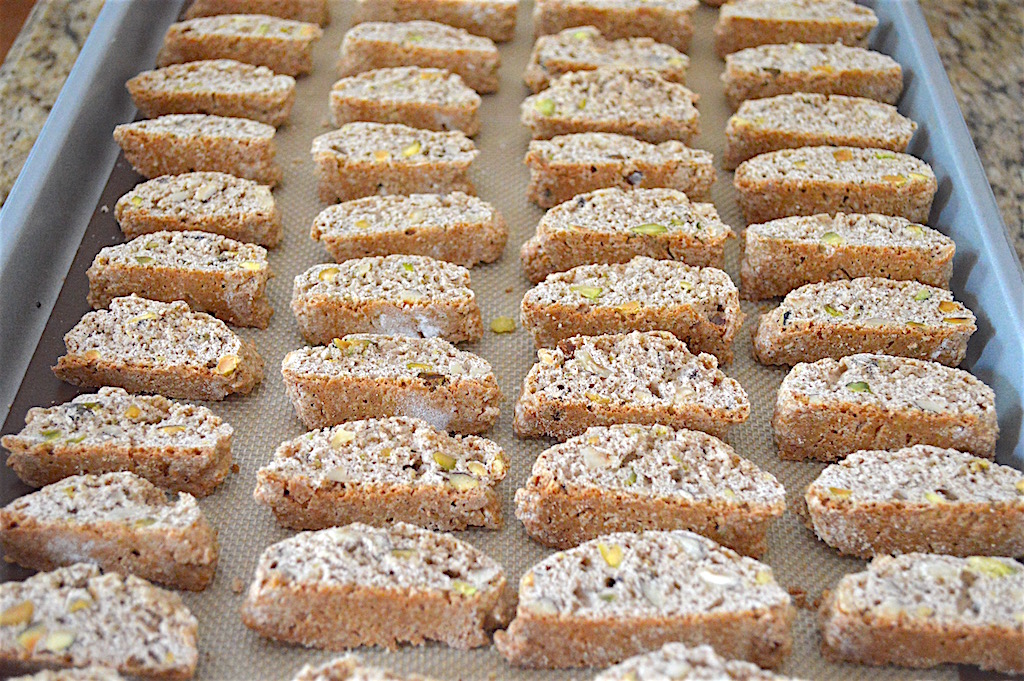 After the second bake, the hazelnut pistachio biscotti were ready to enjoy! Hubby and I enjoyed dipping them in espresso on our back porch with the sun shining down and the birds singing. It was a little slice of heaven, let me tell you! All we needed was a view of the Tuscan hills to complete the picture. Hope you all enjoy this amazing treat! xoxo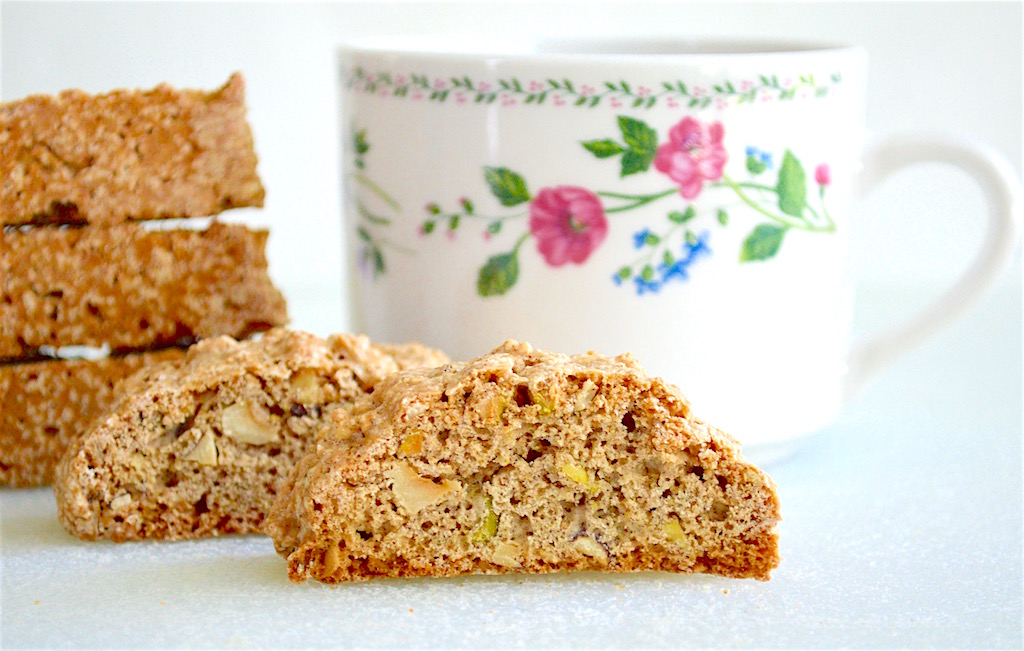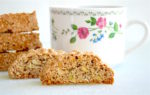 Hazelnut Pistachio Biscotti
Biscotti is the ultimate treat with coffee or tea! This hazelnut pistachio biscotti is a sensational version with lots of cinnamon and vanilla mixed in.
Keyword:
Biscotti, Hazelnut Pistachio Biscotti
Ingredients
1 1/2

cups

all-purpose flour

1

cup

granulated sugar

2

teaspoons

cinnamon

1 1/2

teaspoons

baking powder

1/2

cup

chopped hazelnuts

1/2

cup

chopped pistachios

3

whole

eggs

2 1/2

teaspoons

vanilla extract
Instructions
Pre-heat the oven to 350 and line a sheet tray with a silicone mat. Whisk the flour, sugar, cinnamon and baking powder together in a mixing bowl, then stir in the hazelnuts and pistachios. In another bowl, whisk the eggs and vanilla together. Pour the wet ingredients into the dry ingredients and stir it together well until it becomes a soft and very sticky dough.

Turn the dough out onto a well floured and clean surface. Divide it in half, then with floured hands form each half into a log that goes almost the length of the sheet pan. Place the logs side by side on the sheet tray with plenty of space in between them, then just lightly press down on the log to make the side on the tray flat. Bake them for 30 minutes. When they are done, let them cool for at least 10 minutes or so on the trays. Leave the oven on.

When they have cooled, transfer the logs to a cutting board and slice each log into 1/2 inch thick biscotti. Lay them back out on the sheet tray with the cut side down and bake them for another 20 minutes. Let them cool again and serve with great espresso, coffee or tea! These will also keep in sealed containers for about a week.
Nutrition Facts
Hazelnut Pistachio Biscotti
Amount Per Serving (2 biscotti)
Calories 65
Calories from Fat 19
% Daily Value*
Fat 2.1g3%
Cholesterol 20mg7%
Sodium 15mg1%
Potassium 64mg2%
Carbohydrates 10.8g4%
Protein 1.4g3%
Calcium 20mg2%
Iron 0.4mg2%
* Percent Daily Values are based on a 2000 calorie diet.