One of my favorite easy appetizers is taking a buttered crostini, spreading goat cheese on it and then finishing with a big dollop of fig jam. They are so simple and quick for a party! I was inspired to do a sweeter version that could also even be a dessert, this time using apricot preserves since I had it on hand. It was a sweet crust topped with the savory goat cheese, fruity preserves and salty pistachios. Oh my goodness was it a winning combination! I prepared the simple crust first.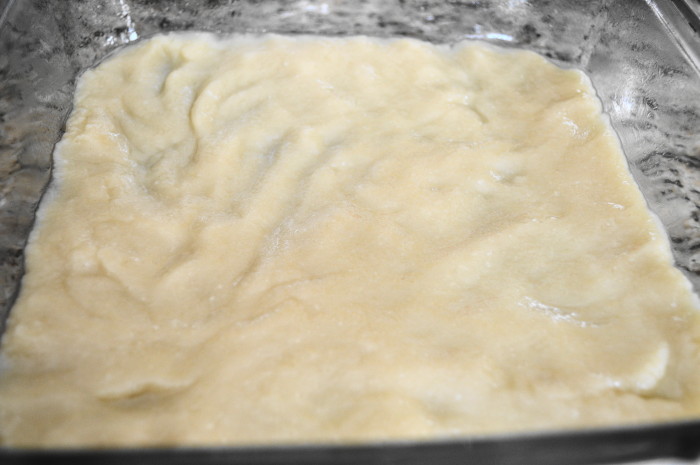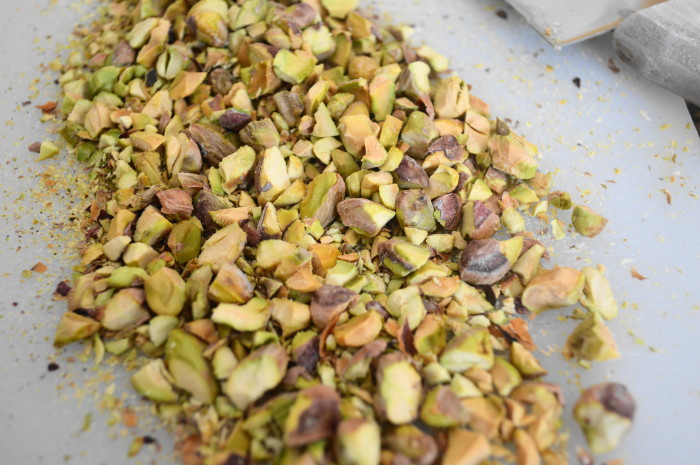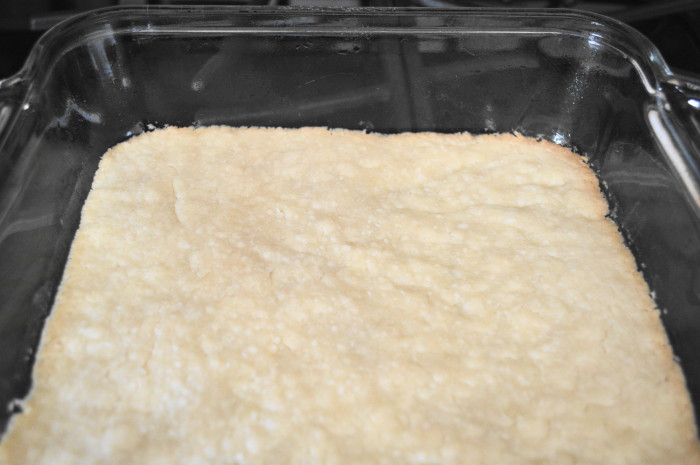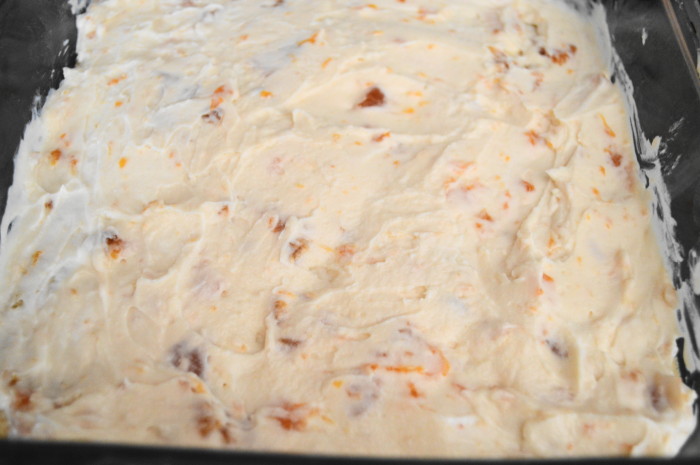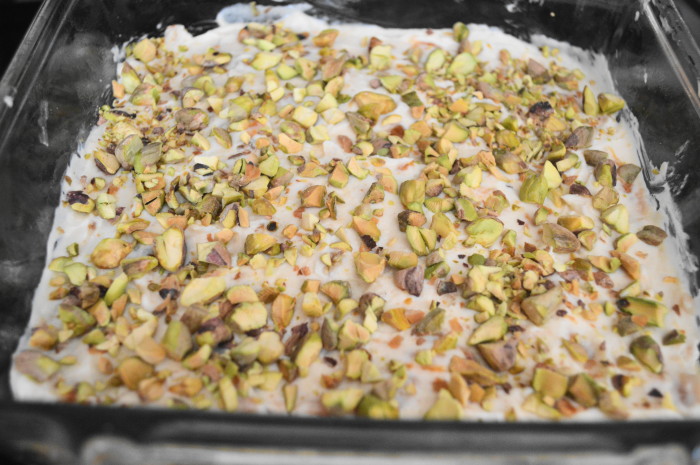 The next day the goat cheese, apricot and pistachio squares were ready to cut and serve! I loved that they were make ahead. Oh my goodness, when I finally tried one it had something for all of the different taste buds. There were so many flavors and textures working in perfect harmony. They also had all of the Mediterranean goodness that I know and love from my Nana Jeanie! Hope you all enjoy them. xoxo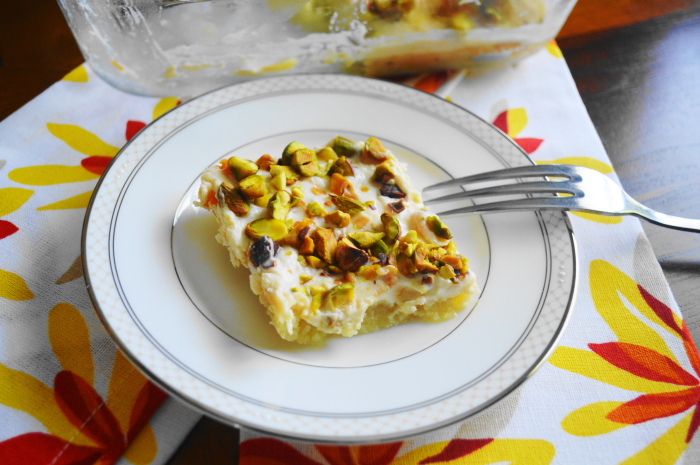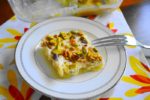 Goat Cheese, Apricot and Pistachio Squares
Servings
:
12
small squares
Ingredients
For the crust
3/4

cups

all-purpose flour

1/4

cup

cake flour

1/4

cup

powdered sugar

1/4

teaspoon

vanilla extract

1

stick

butter

melted
For the filling
1/2

pound

spreadable goat cheese

3

tablespoons

apricot preserves

1/2

cup

shelled pistachios

roughly chopped
Instructions
Pre-heat the oven to 350 degrees and lightly spray an 8 x 8 baking dish with cooking spray. In a bowl combine the two flours, powdered sugar, vanilla and melted butter. Just stir them together until you have a very soft dough.

Transfer the dough into the prepared baking dish and press it out into an even bottom crust. Put the crust in the oven and let it bake until slightly golden, about 20 minutes.

While the crust bakes, stir together the goat cheese and apricot preserves in a bowl. Shell and roughly chop the pistachios and set them aside separately.

The crust should be golden and done at this point, take it out and let it cool for 5 minutes. Keep the oven on. Then evenly spread the goat cheese and apricot preserve mixture over the crust with an offset spatula. Sprinkle the pistachios evenly over the very top for some great crunch.

Put the pan back into the oven and let everything meld together for just 5 minutes. Then take the pan out and let it cool for 10-20 minutes. Once it is cool, cover it and let it chill in the refrigerator overnight to set.

The next day the goat cheese, apricot and pistachio squares are ready to just cut and serve! These are super simple and so incredible.
SaveSave