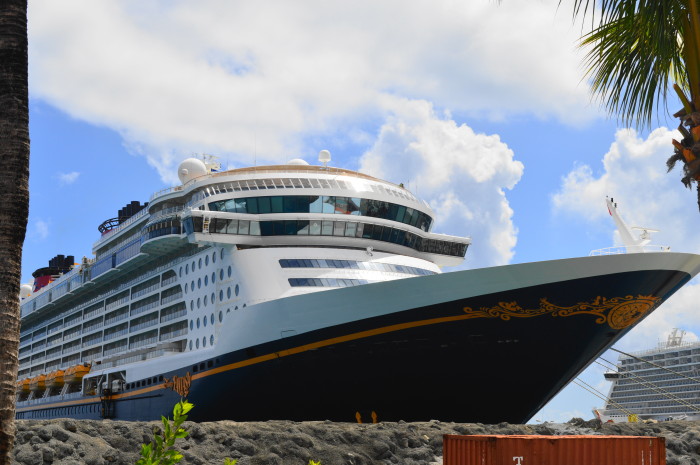 Marc and I just got back from an amazing trip on board the Disney Fantasy Cruise. Disney has become such a huge part of our love story. Marc has been a huge Disney fan since forever, he and his family would go on vacation there whenever there was something new opened to see. I had only been there three times before meeting him, once with my family and twice in high school to perform with my dance troupe. I was so young the first time so I don't remember it too well, but my two times there with my dance troupe were such a blast and hold so many incredible memories. About 6 months into my relationship with Marc we went to Disney for a few days on our first ever vacation and it truly was magical. I'll never forget it. We went a second time, and this time he had a motive…he proposed to me in his happy place!! It was at Tony's Town Square restaurant on Main Street, and he put the ring in Cinderella's glass slipper. I was a bawling mess. Of course he had a photographer there to capture it. Then we celebrated by going on a short cruise aboard the Disney Dream. I had never been on a cruise before and I became hooked.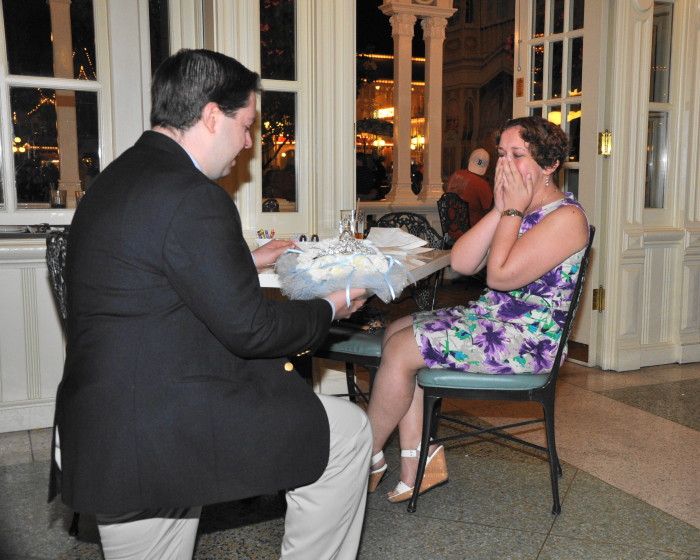 Our wedding a little over a year later had a Disney vibe to it with small touches. Our cake was topped with Cinderella's carriage with the glass slipper he had the engagement ring in right next to it. The tables were named after Disney attractions with a photo of us at that attraction. We tried to not go overboard, but really wanted to give a big nod to the place that had become so special to us as a couple. It seemed fitting to go back one year after our wedding to celebrate our first anniversary! We did a day and a half at Disney World first but in the interest of keeping this post from being a complete ramble, I'm going to go straight to the cruise on the Disney Fantasy that we went on right from Disney World.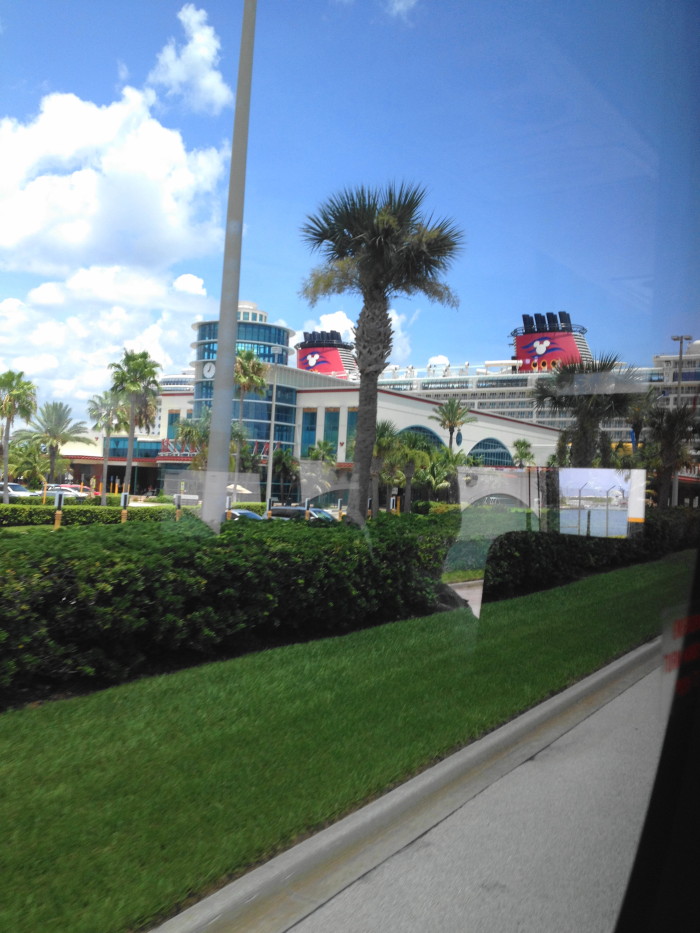 It's incredibly easy to get to Port Canaveral for a Disney Cruise either from Orlando Airport or Disney World. You just arrange transportation when you book the trip on their buses, the Magical Express. It's about an hour from both of those locations. The check in is pretty quick and painless, and then you board the boat and get welcomed in like celebrities. They announce your name as you walk in to thunderous cheers from the crew there to greet you. A photographer takes you aside for a red carpet style photo before you make your grand entrance.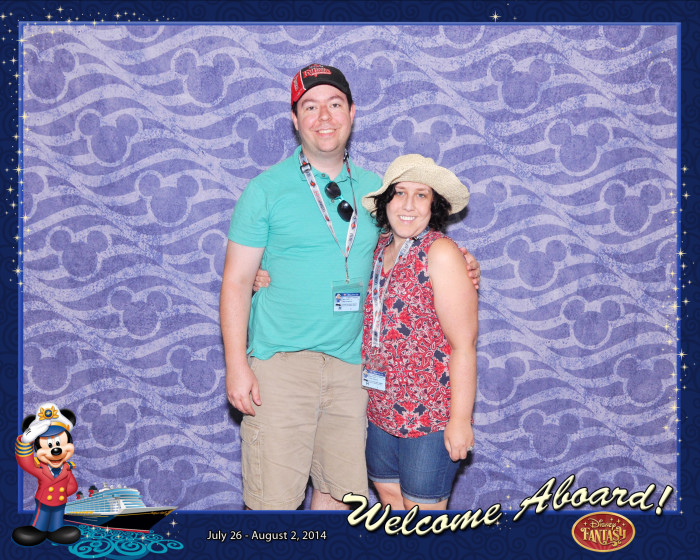 We boarded and were settled into our room by 2:00, and the Disney Fantasy set sail at 4:30. From there it was two more days at sea before we reached our first port at St. Maarten. I think I actually like being at sea even better than going into port. The ship is so stunning. Now, people think of the Disney Fantasy as strictly a family vacation place but there is plenty to do for just the adults, and lots of places set aside only for the 18 and over set. The first two days at sea pretty much consisted of sitting out on the adult part of the deck, having a drink by the pool, swimming and reading. OH, and more food than I care to admit. It's all you can eat buffet for both breakfast and lunch, a four course meal for dinner, and unlimited snacks and ice cream on the pool deck in the afternoons. The dinner is rotating each night, you get to go to all three of the restaurants at least twice on the seven night cruise and then go to the one you started with a third time on the last night. All three restaurants are very distinct on the Disney Fantasy; there is the Animators Palate, Enchanted Garden and Royal Court. I would need a small novel to talk about these three places in depth, I am going to save it for a future post!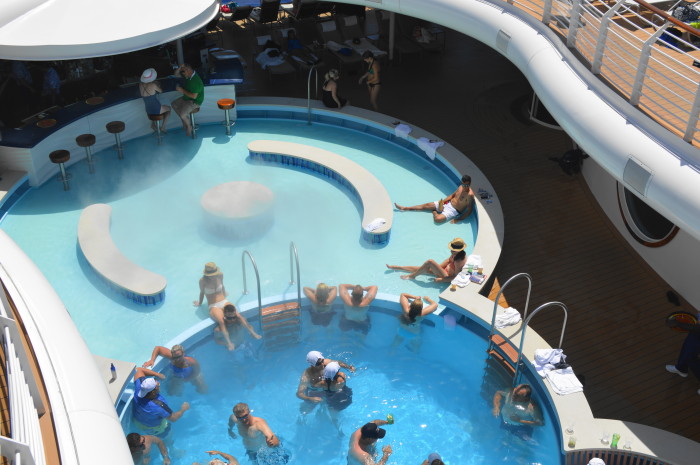 The culinary highlight of our trip though was definitely our special anniversary dinner at Palo our second night. Palo is featured on all of the Disney ships as their premier restaurant on the top deck with wrap around spectacular views. It is a slight up charge to have dinner there but is worth every penny. To give you an idea of the service, when we sat down our server took Marc's white napkin and switched it to a black napkin to match his black tuxedo pants. They bring out a cart full of antipasto delights and make a platter to your specifications. Then you each get an appetizer, main course, and dessert. The chocolate souffle for dessert is something I am going to dream about for a very, very long time.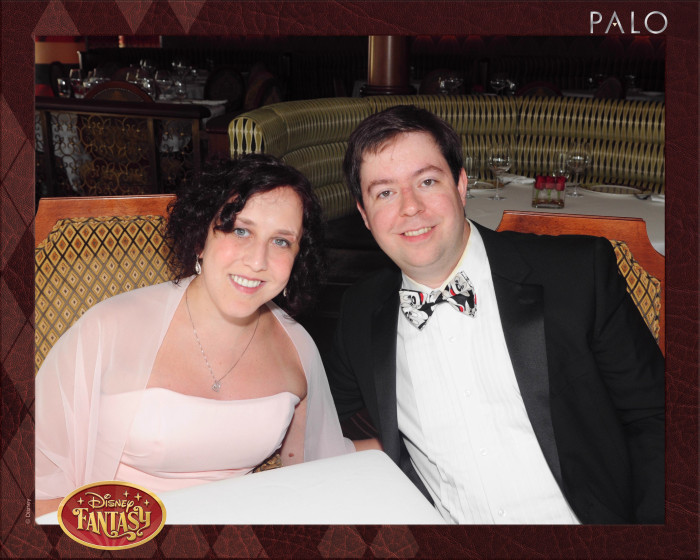 There are wine tastings to sign up for on days at sea, and tours of the enormous galley. The hardworking cooks put out no less than 30,000 meals a day for the nearly 4,000 guests on board and the 1,500 crew members. It is staggering for me to think about. The food takes up the entire lowest deck, which is about 2,000 feet long. I got to chat with the Executive Sous Chef Panos and one of the nine Chefs de Cuisine Sinclair for all of these handy tidbits, they could not have been more gracious and happy to answer all of my many questions. At night, there is a night life like I've never seen. There are five different bars that are all themed after a European country. The Tube is all hip London, Ooh La La is tres Francais, and La Piazza is an Italiana Masterpiece. Skyline Lounge has a European city skyline that moves and changes every so often. It shows London, Athens, Paris, St. Petersburg, Barcelona and Budapest. It's so cool.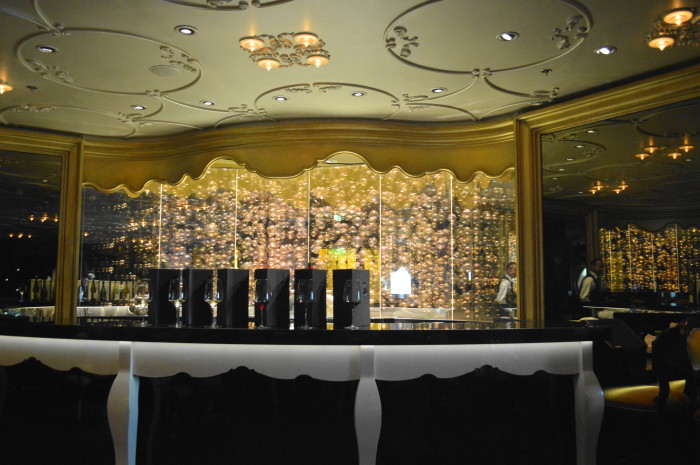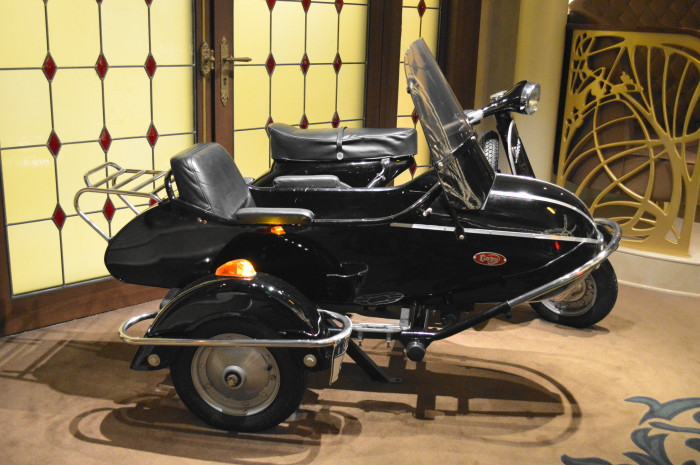 This particular cruise on the Disney Fantasy was going through the Eastern Caribbean, where we made port at St. Maarten one day and St. Thomas the next. Then we had another day at sea before stopping for the day at Disney's private island Castaway Cay. The beaches were, needless to say, stunning. I got to come home nice and tan! We also could not have asked for more beautiful weather or more beautiful water temperatures. Castaway Cay is always a favorite because there is never more than one ship at port there at a time. The guests on the cruise get the island completely to themselves and the island is just gorgeous with so much to see and do. Marc and I even snorkeled with the stingrays they have there, and fed them.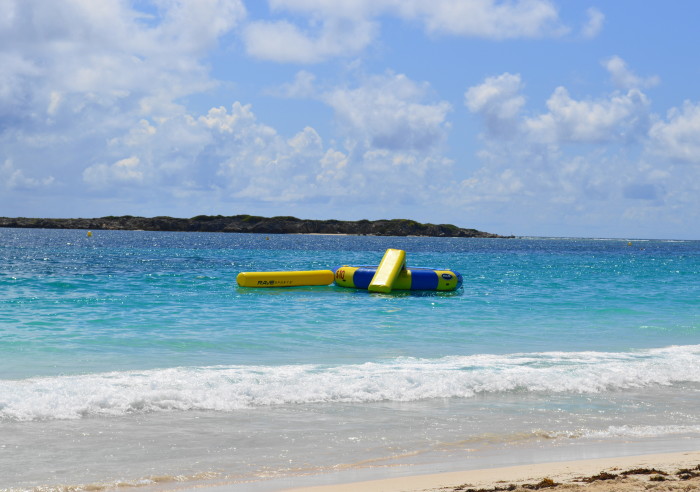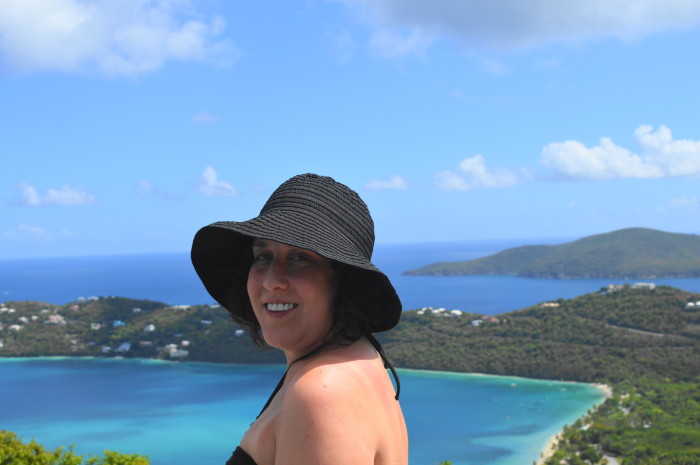 No matter if the Disney Fantasy is at port or at sea, at night there is so much to do even besides the bars. There is a movie theater and shows that are insanely good. I'm talking broadway quality and they do two shows in a night to make sure everyone can try to fit them into the schedule. On a longer cruise like this they also bring in variety acts like magicians, ventriloquists and hypnotists. The performers always do a kid friendly show earlier, and then an adult version later. This brings me to one of the funniest memories of the trip that I will never forget as long as I live.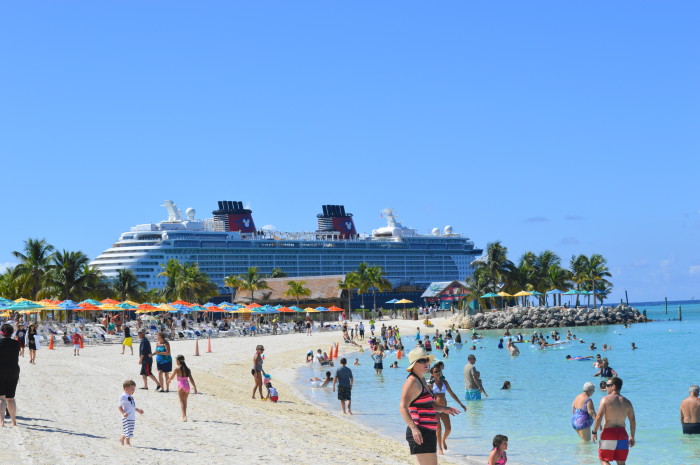 Dale K was on board to do a hypnotist comedy act, and Marc and I went to his 11:00 adult show. Now, my husband is naturally an incredibly funny man. However, he decided to volunteer for the hypnosis and he was like I've never seen him before. He was chosen to be one of 6 people on stage and he really just let go and let the power of suggestion take over. Among the things the hypnotist had him do; hop like a kangaroo and shove white bread down his pants to feed the baby in his kangaroo pouch. I kid you not. The other men up there were made to act like Chippendale dancers. He gave Marc a baby doll and made him believe it was really his baby son. Everyone was made to get really mad at a Barney doll and tell it to shut up. They drove a Ferrari. I've never seen anything like it and I've never laughed so hard in my life. Tears were streaming down my face. It was all good fun and Marc became a bit of a celebrity afterward. Everyone came up to him to hear all about how it felt to be hypnotized. I wish I had a good picture or video of it but the theater was just too dark.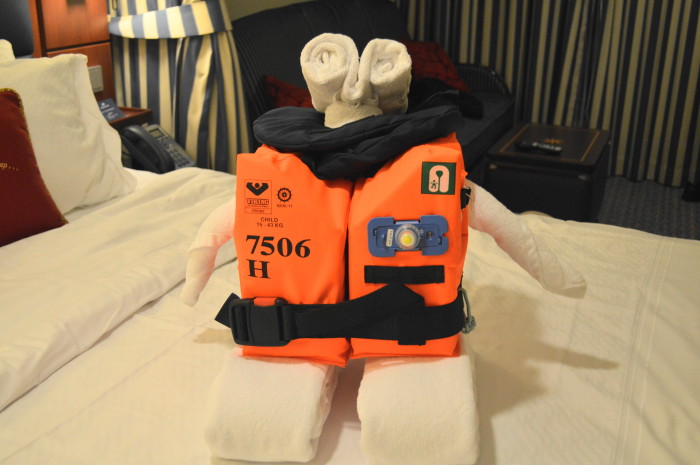 Most of all though, I just liked seeing the smiles on everyone's faces on board. Seeing a little boy light up on pirate night as he runs up to meet Captain Jack Sparrow. Seeing giddy little girls hugging Cinderella. Seeing an elderly couple holding hands and enjoying the sunset on deck. Watching an adorable young couple get engaged with the beautiful sea as the backdrop. I know it sounds like some idyllic utopia, not reality. All of these things happened though, and it just warmed my heart. There was no work, no screens, no phones, no chores or errands. Just people enjoying each other and enjoying life. Vacation is a beautiful thing on board the Disney Fantasy.