I don't know what it is, but I am really feeling the Christmas spirit this year. I think it's because this is the first time Marc and I have really gone full out with our Christmas decorating since moving in to our first house just over two years ago. Last year we went away to stay with my sister and her family for the Holidays so we didn't really decorate at all, and the year before we were barely moved in and had just enough energy to put up a tree and a string or two of lights outside.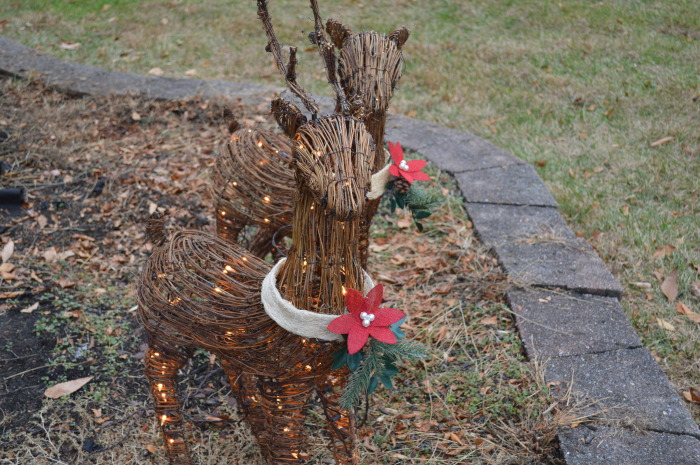 That makes this year kind of special in my mind! We're going to be hosting our first Christmas ugly sweater party in just over a week, so it lit a fire under us to make the house look really festive and pretty. It's going to be a bunch of our great friends that we won't necessarily get to see around Christmas day, so this is going to be such a fun way to get everyone together for a celebration and I absolutely cannot wait! I digress though, I'll be writing all about the party afterward. The outside Christmas decorating went pretty smoothly with the exception of a few busted bulbs that took us forever to find. I also hung the garland around our door just a little too low for the door to completely clear it when it opened so it was back up on the ladder for me. Not going to lie, it was frustrating but then we took a breath and remembered that no matter how bad it got, Clark Griswold had it worse. I love our little buck and doe rattan reindeer on our front lawn, they're my favorite additions to the decor!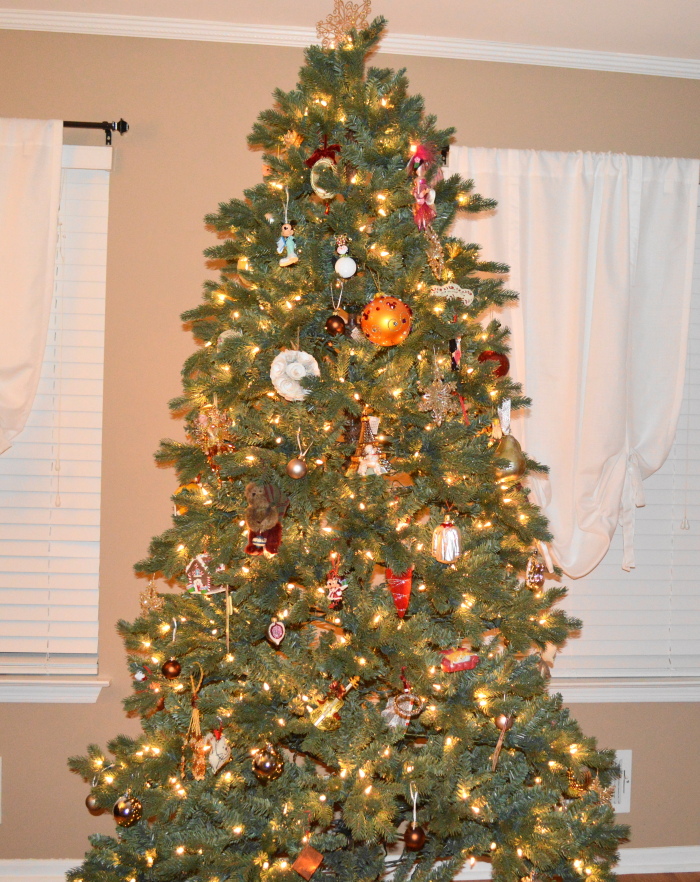 The centerpiece of our Christmas decorating was all about the tree for sure. One of my favorite things was unwrapping the ornaments, there are always so many memories that flood back when they come out for their once a year visit. There were so many beautiful ornaments commemorating life events. We have ornaments from getting engaged, buying our house, trips we've gone on, getting married, you name it. Those go way at the top. Have I mentioned that we have an incredibly curious and energetic little cat named Tinkerbell that we rescued? Well, this is the first Christmas tree she has ever seen since her first Christmas with us was last year and we didn't put up our tree. When this tree went up, she stared at it with the widest eyes like she was witnessing the most beautiful playground for herself being built that she could have ever imagined. Ha! At the time of this writing we have had one ornament casualty but other than that she just loves to lie underneath it and sleep. We have two other male rescue cats too that are 10 years old named Cleo and Magoo who could not care less about the Christmas fanfare. They are our lovable, sweet and adorable old men!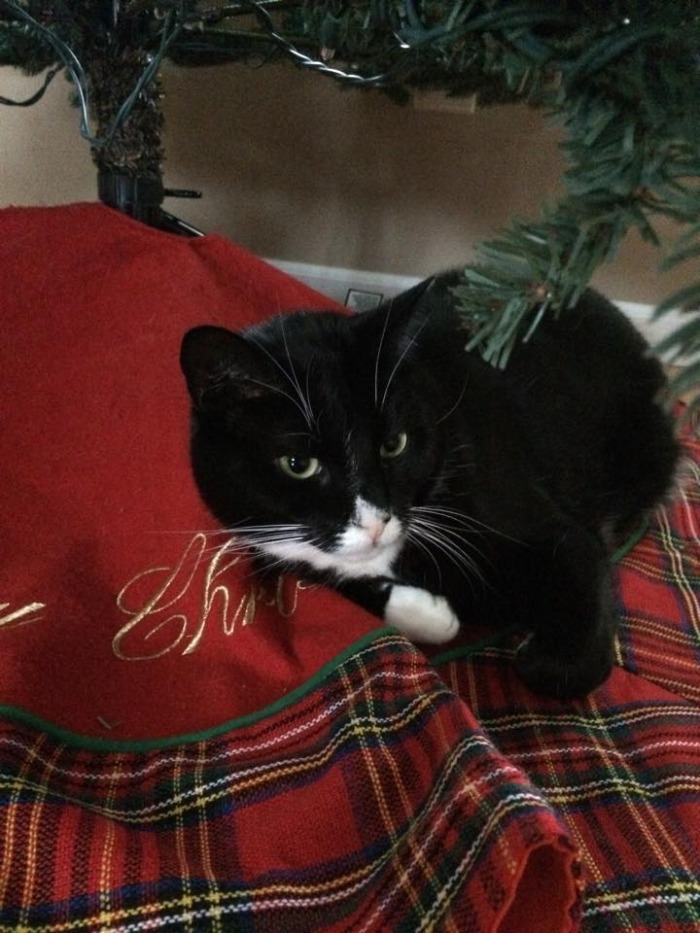 Our entrance table also got decorated with pretty little trees and a gorgeous Christmas village dance studio that our very dear friends gave to us last year. It's so perfect since both Marc and I love to dance!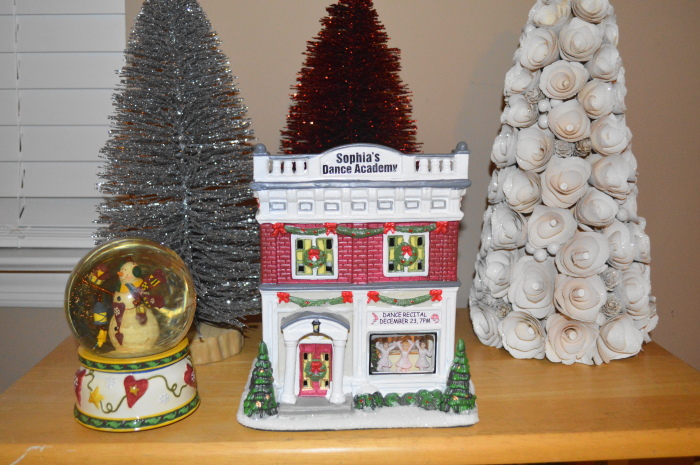 Then it was time to spruce up the space on top of my massive amount of cookbook shelving in the kitchen. The center of that is a beautiful pine cone wreath that I have had for ages. My Nana Person (Jeanie) made it and I love it so much. She would come up in the Fall from Florida and collect loads of pine cones to make the most amazing creations with them.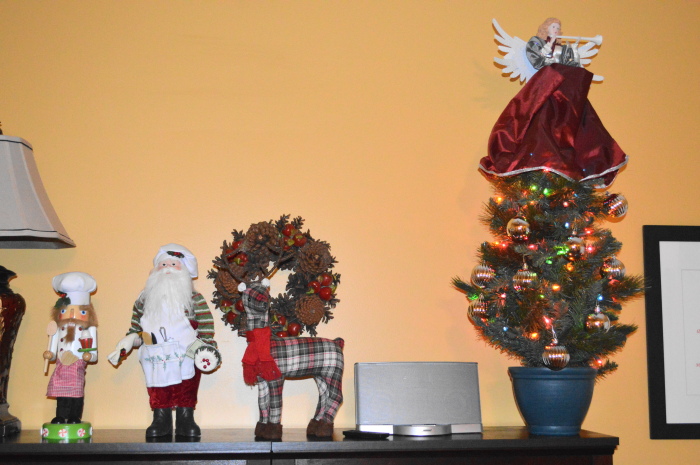 With the house looking so warm and festive I can't help but feel the Holiday spirit. There is really something so magical about it, and I can't wait to share in the festivities with lots of friends and family in the coming weeks. Enjoy friends, and lots of love! xo