We got a somewhat decent snowfall last night of about 4 inches and I just have to keep telling myself that Spring is around the corner. That meant that there was going to be some shoveling to do this morning (by poor Marc…I make the food and hot cocoa). It also needed to be a big cleaning day today around the house, so to fuel us both up it was time for a big hearty breakfast before we started. I made a big platter of scrambled eggs with breakfast sausage and to go with it I decided to make these incredible, savory cheddar jalapeno scones. The basis was my Mom's recipe for her sweet scones that everyone goes nuts for when she makes them. I just gave them a big old turn into the savory realm with a little heat to warm us up in the cold!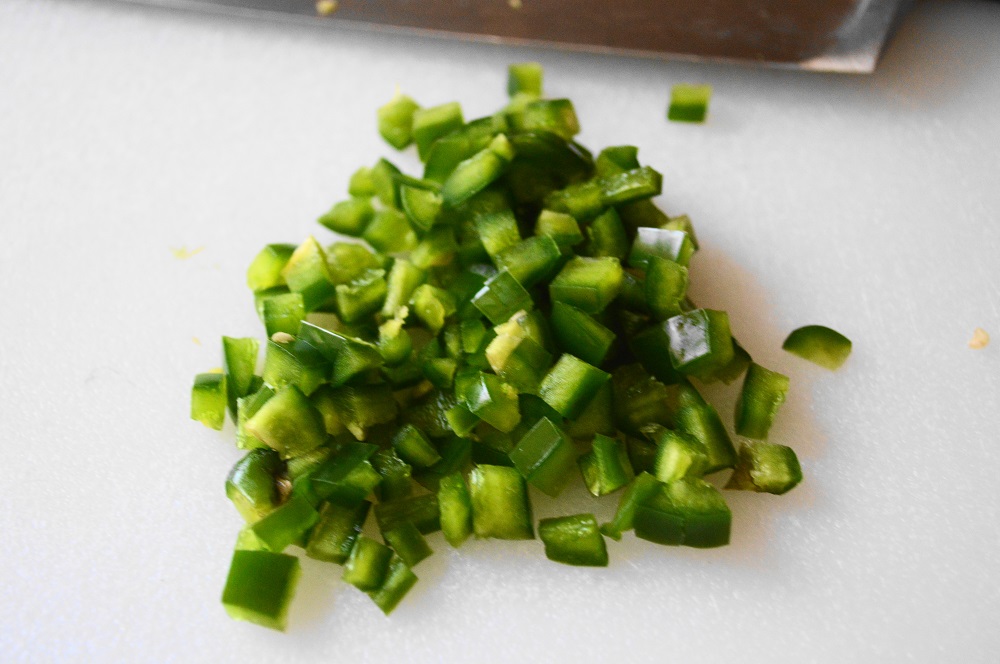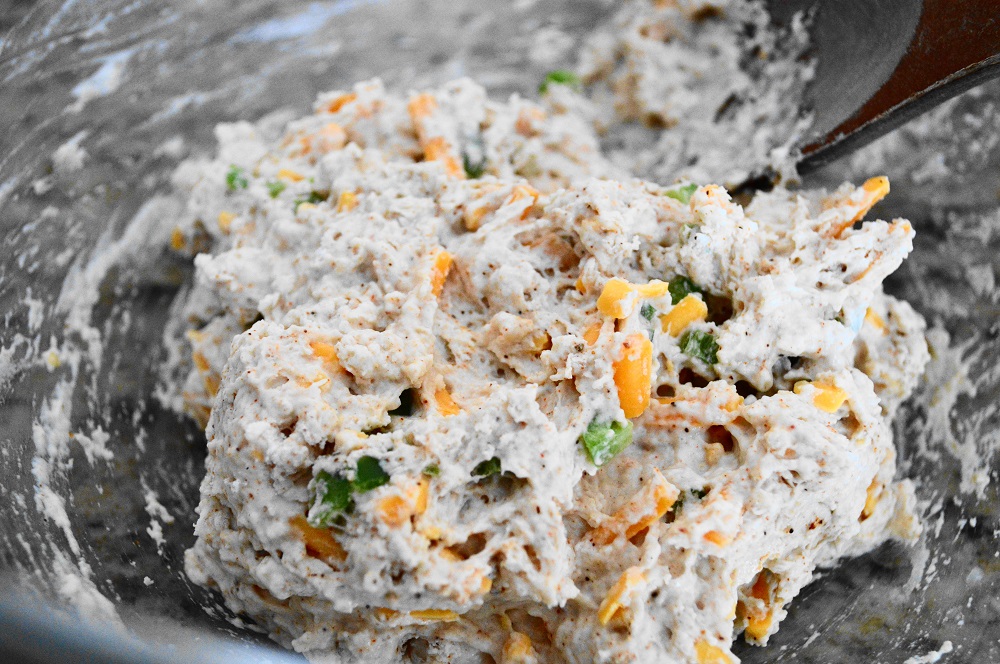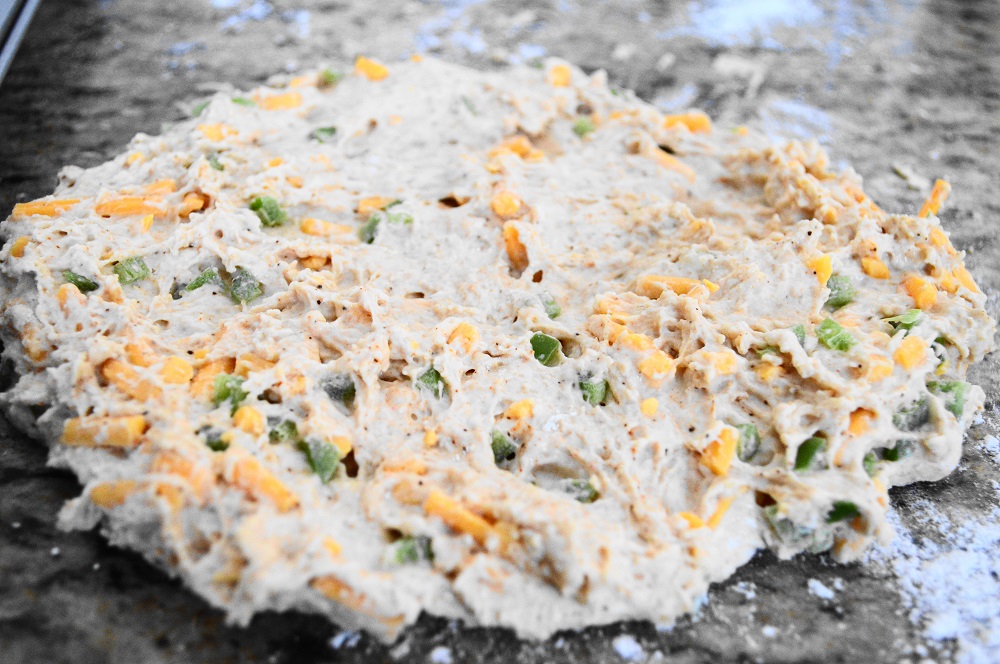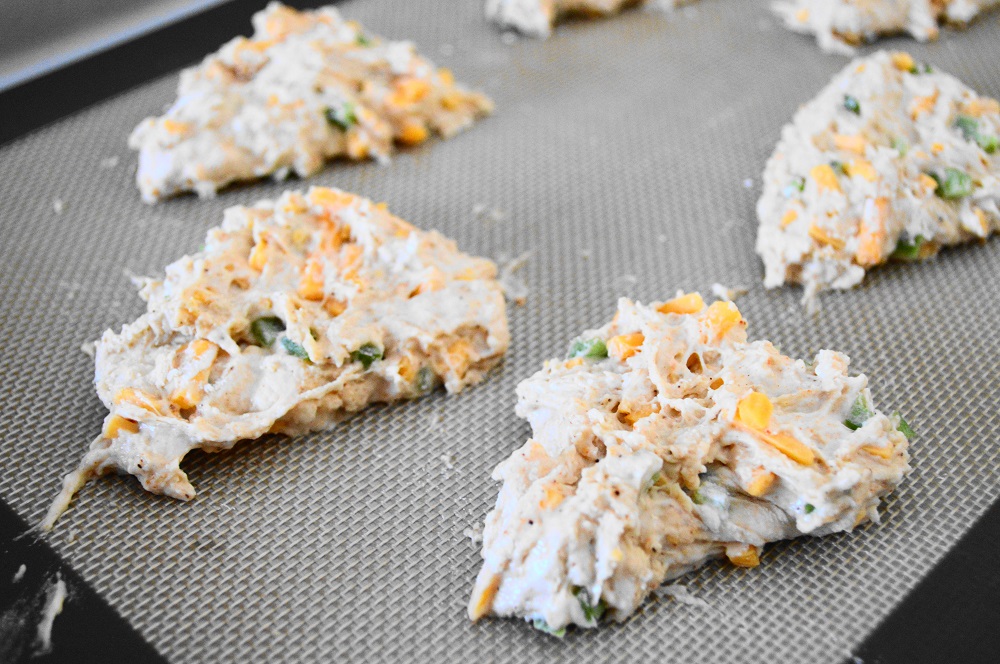 When they were done, I brushed them all with melted butter while they were still hot. They just absorbed it and became even more luscious! Then I served them immediately with the eggs and sausage I made while they baked. It was such a hearty, comforting breakfast before braving a day of snow shoveling and cleaning! We ate the remaining cheddar jalapeno scones throughout the day to keep us going. The heat from the jalapeno against the creamy sharp cheddar made for such a perfect bite. Best of all, they were not hard at all to put together! Enjoy the handy printable, friends!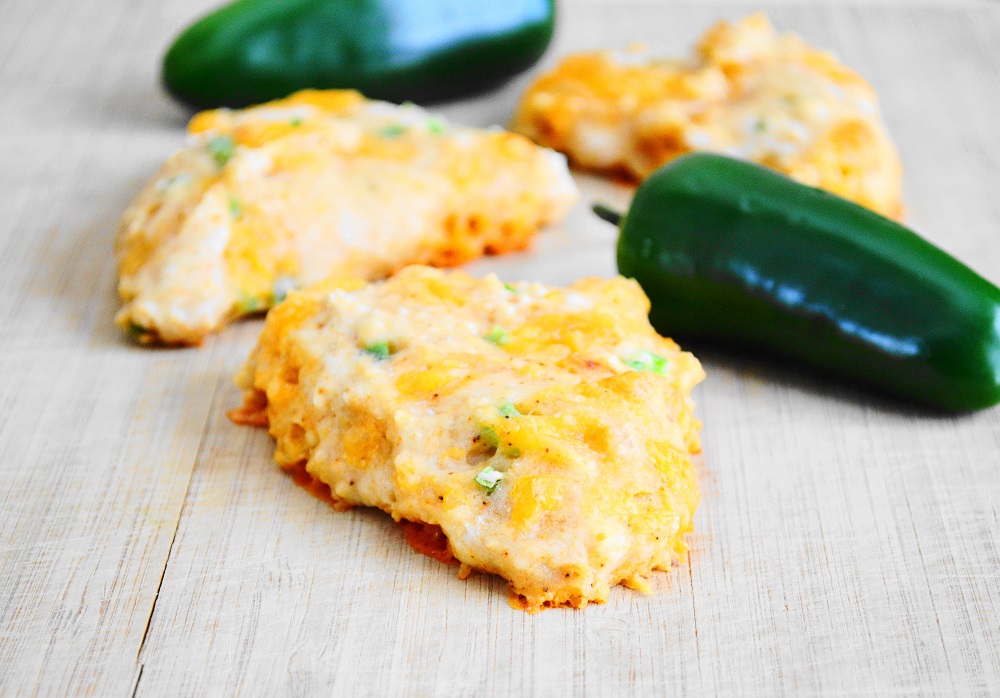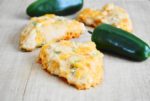 Cheddar Jalapeno Scones
Ingredients
1

cup

flour

1/2

tablespoon

baking powder

1/4

teaspoon

smoked paprika

1/4

teaspoon

chili powder

1

pinch

salt

1/2

cup

shredded sharp cheddar cheese

1

whole

jalapeno pepper

seeded and diced

1/2

cup + 2 tablespoons

almond milk

1

tablespoon

butter

melted, for brushing on top
Instructions
Pre-heat the oven to 400 degrees and line a baking sheet with a silicone mat or parchment paper. In a large mixing bowl whisk together the flour, baking powder, smoked paprika, chili powder and salt to aerate the mixture. Then add in the cheddar, jalapeno and almond and stir it all just until it comes together into a soft dough.

Turn the mixture out onto a clean, well floured surface and bring it together into a ball with your floured hands. Then pat it down into a flat disc that is about 1/2 an inch thick. Use a floured bench scraper to cut the disc into 8 equal wedges, and transfer those wedges to the prepared baking sheet.

Bake the scones for about 15 minutes, until puffy and golden. The cheddar will be crispy on the edges. Take them out and brush them all with the melted butter while they are still hot. Let them cool for a couple of minutes on the tray before transferring them to a rack to cool for another couple of minutes. Enjoy immediately!
SaveSave