It's been a bit of a revelation lately how easy it is to make baked goods more healthy and still incredibly yummy. Case in point are these delectable blueberry yogurt flax muffins. It started when I saw quinoa flour at my grocery store and bought it out of curiosity. When I had a craving for blueberry muffins this weekend it caught my eye in the pantry and I decided to try it out! From there, it was a simple matter of making substitutions and additions to the traditional blueberry muffin recipe that I have known and loved for a long time.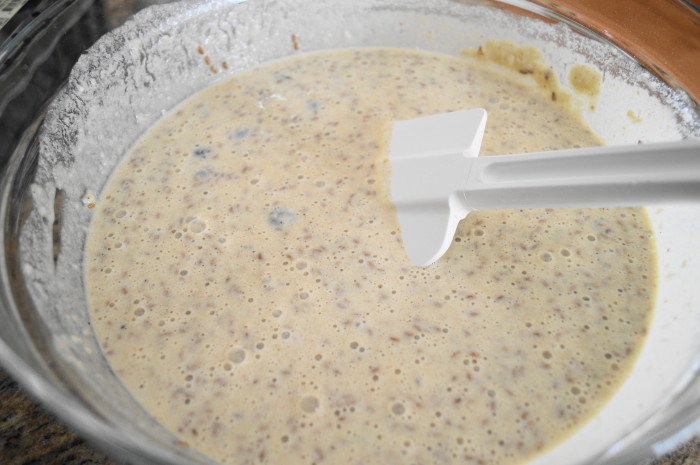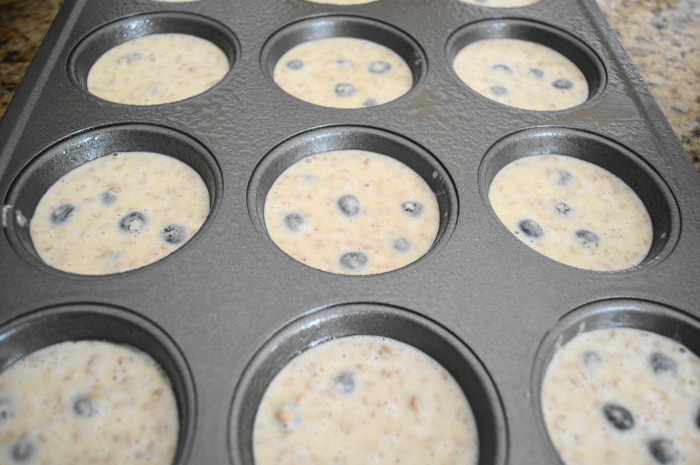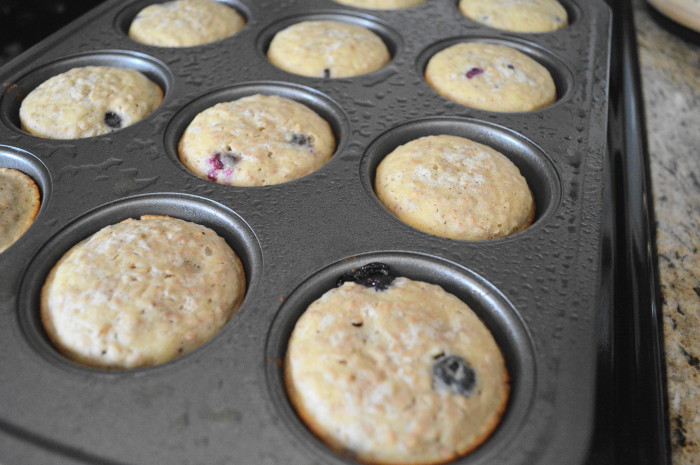 After they cooled, it was time to dig in and see how my trimmed down version of blueberry muffins came out. Oh my goodness, they were incredible! The quinoa flour and flax seeds gave them a wonderful nutty flavor and the greek yogurt made them so moist. Then there were the bursts of fresh blueberries to really hit it home. When my chief taste tester Marc tried them out he went nuts for them, and said he would never have known that they weren't the traditional blueberry muffins if I hadn't told him. I think I've found my new favorite muffin!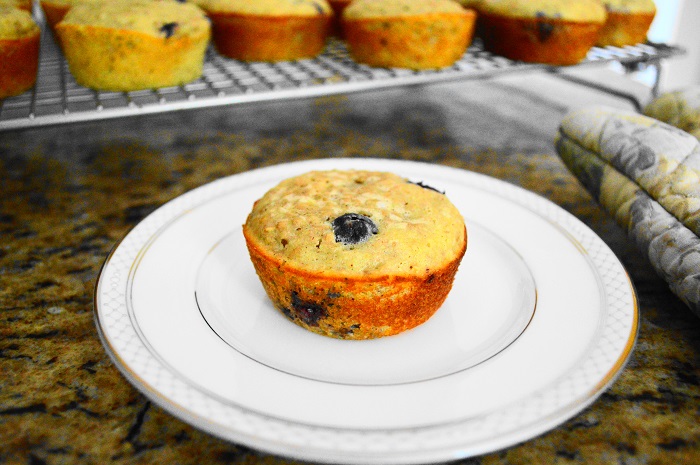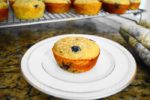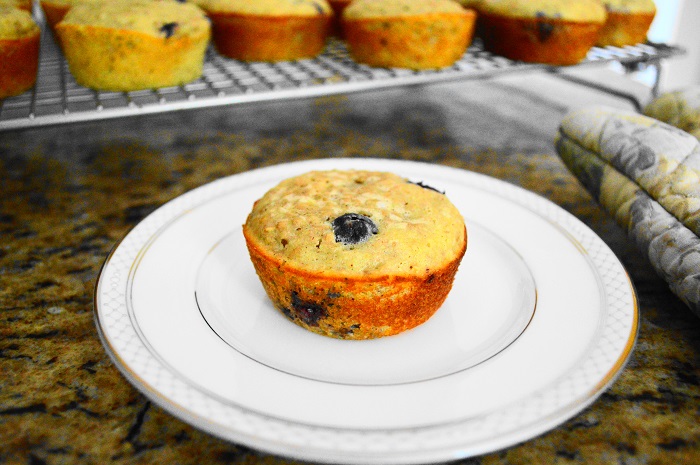 Blueberry Yogurt Flax Muffins
Ingredients
1 3/4

cups

quinoa flour

3/4

cups

granulated sugar

1

tablespoon

baking powder

1/4

teaspoon

baking soda

1/4

teaspoon

salt

1/2

teaspoon

cinnamon

1/2

teaspoon

nutmeg

1/2

cup

apple sauce

1

cup

milk

1

cup

plain greek yogurt

2

whole

eggs

1/2

teaspoon

vanilla extract

1/2

cup

flax seeds

1 1/2

cups

fresh blueberries
Instructions
In a large mixing bowl, combine the quinoa flour, sugar, baking powder, baking soda, salt, cinnamon and nutmeg. Thoroughly whisk them together to get a uniform dry ingredient mixture.

In another bowl, whisk the apple sauce, milk, greek yogurt, eggs and vanilla thoroughly together to make the wet ingredient mixture. Pour the wet ingredients into the dry ingredients and whisk everything until just combined into a luscious batter.

Pre-heat the oven to 375 degrees and get two muffin tins out. Either spray them both well with cooking spray or line the wells with paper liners. Take the batter and gently fold the flax seeds and blueberries into it with a rubber spatula.

Using a 1/4 cup as a measure, scoop the batter into the prepared muffin pans. Get the pans into the oven and let the muffins bake for 20 minutes, until they are golden and a toothpick inserted into the center of them comes out cleanly.

Take the muffins out and let them cool in the pans for about 5 minutes, then turn them out onto cooling racks to finish cooling. After that, just serve them up however you wish and enjoy!
SaveSave