It is one of your go to snacks in the fridge and you can always find it on the appetizer menu in a good restaurant. Hummus is a fail safe favorite for foodies, so you need to know everything about how to use it, how to make it and why it's amazing. Whether you're looking for low carb yums or seeking inspiration for an upcoming dinner party, the following hummus facts will be sure to help you out.

1.You Can Make it Yourself

Don't bother buying shop bought hummus; you can make this delicious chickpea packed delight in your very own kitchen. Check out Nomads Marketplace for the creamiest recipe you will ever taste. Bursting with zesty lime, delicious garlic and a hint of fresh herbs, you can be sure that this is the best hummus you will ever taste.

2. It is Packed With Protein

For those of you who are looking to maintain a health and balanced diet, hummus is an excellent source of protein. This flavorful snack is bound to keep you fuller for longer and keep those hunger pangs at bay. Team hummus with good fats, slow releasing carbs and fresh vegetables to get the most out of the protein hit.

3. It is an Aphrodisiac

Much like dark chocolate and oysters, hummus can get your libido going like no other. It is a feel good food that is bound to get your heart racing when you need it to. So next time you are cooking a dish for your significant other or a hot date, be sure to serve hummus if you're hoping for some after dinner fun!

4. It's a Vegetarian Go To Dish

Vegetarians can sometimes feel at a crossroads when deciding what to eat in a restaurant or for a healthy snack. Hummus is one of those rare, protein rich choices that vegetarians can eat until their hearts are content. Next time you are having a meat free Monday, be sure to get the hummus out as a tasty treat.

5. It is Ideal for Dinner Parties

Hummus will always be the ideal appetizer to serve at your next dinner party. Guest can graze on the creamy and delicious side dish and wait to be tantalized for their main course. Get creative with your hummus too by adding beetroot, red peppers, chilli or even chocolate!

6. Everything Goes with Hummus

It is true that you can dip almost anything in hummus and it's going to taste delicious. From wholemeal pita bread to freshly chopped carrot sticks, anything tastes good with hummus. Whip up an alternative version for an even more exciting flavor; adding a hint of dark chocolate will make the perfect sweet treat if you're hoping to create a unique dessert that is full of flavour.

So embrace the beauty of hummus and rustle some up in the kitchen today. If you aren't already sold on this protein packed side order of perfection, then I'm sure you will Be now!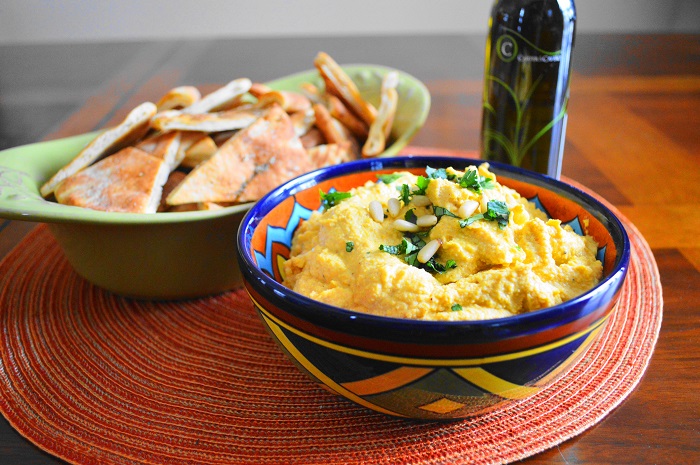 This was a contributed post