It may not feel like it quite yet, but the temperatures are going to drop soon. When that happens, I don't think there is anything more warming or comforting than hearty winter soups and stews. So a few of us bloggers got together to put on a link party with 8 amazing recipes to stave off the Winter chill! This group is one I've had the pleasure working with on The Casual Veggie Cookbook. We built up a great network and will be working together about once a month to bring you fantastic collaborations like this. You definitely will not want to miss our work in the cookbook, so here is the affiliate link to preview it and buy it!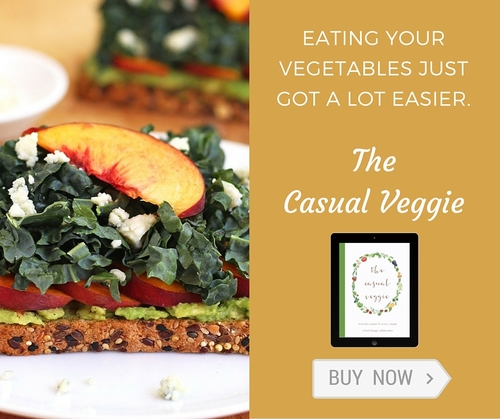 My contribution to this winter soups and stews extravaganza was an incredible and hearty root vegetable beef stew. It was jam packed with tender beef, parsnips, potatoes and carrots with loads of flavor. The recipe is just below with a handy printable!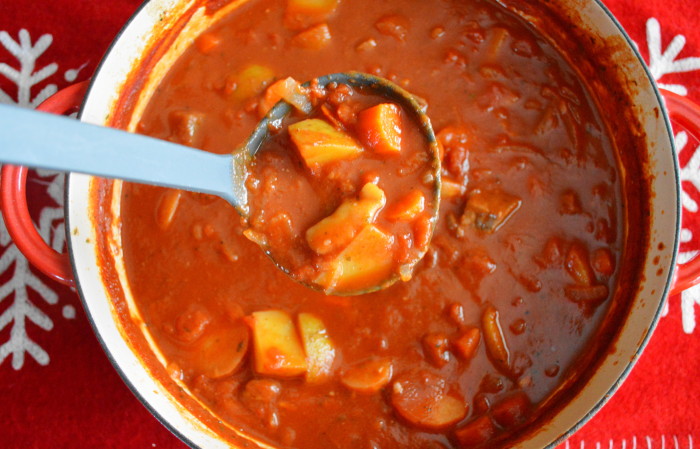 Here are the links from the other contributors with their mouth-watering recipes:
The Delicious Balance, Butternut Squash Soup
www.thedeliciousbalance.com/blog/2015/12/8/what-i-learned-in-france-part-3-butternut-squash-soup
Pumpkin and Peanutbutter, Cauliflower Leek Soup with Crispy Brussels Sprouts
http://pumpkinandpeanutbutter.com/2015/12/15/cauliflower-leek-soup-with-crispy-brussels-sprouts
A Southern Grace, Chili Out
http://asoutherngrace.blogspot.com/2015/12/chili-out.html
Where is My Spoon?, Sunchoke Soup with Bacon
http://www.whereismyspoon.co/sunchoke-soup-with-bacon-topping/
Craving Something Healthy, Polish Mushroom Soup with Barley

http://cravingsomethinghealthy.com/polish-mushroom-soup-barley/
Family For Health, Lime Coconut Fish Soup with Acorn Squash

http://familyforhealth.com/the-30-minute-winter-warming-soup-lime-coconut-fish-soup-with-acorn-squash/
Key Ingredients, Slow Cooker Bund Lentil Soup
http://www.keyingredients.me/2015/12/slow-cooker-bund-lentil-soup
I hope you all enjoy these recipes and stay warm this Winter! I cannot wait to try all of these. As always, keep life delicious friends. xoxo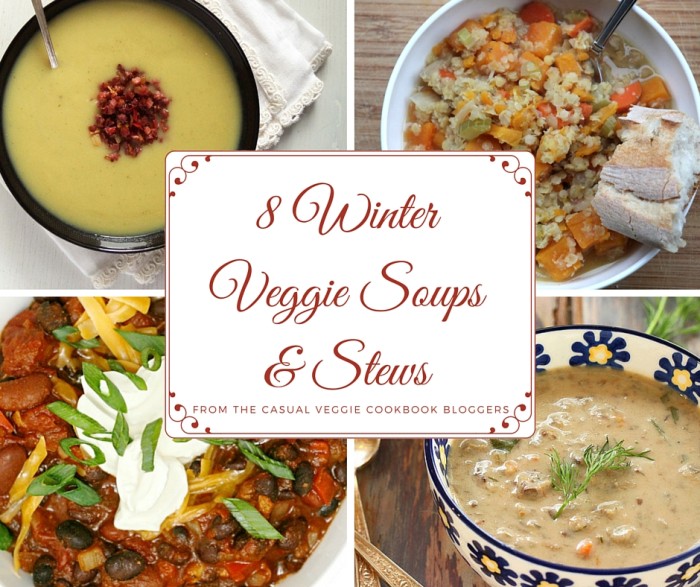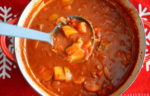 Root Vegetable Beef Stew
Course:
Main Course, Main Dish
Ingredients
1

dash

olive oil

2

pounds

chuck beef

cubed

1

pinch

salt

plus additional to taste

1

pinch

cracked black pepper

plus additional to taste

4

whole

yukon gold potatoes

diced

3

whole

carrots

peeled and cut into rounds

3

whole

parsnips

peeled and cut into rounds

1

whole

onion

peeled and thinly sliced

2

cloves

garlic

peeled and minced

1

tablespoon

tomato paste

1 1/2

tablespoons

all-purpose flour

1

cup

dry red wine

1

dash

worcestershire sauce

1

quart

chicken stock

2

cans

crushed tomatoes

28 ounce size

1/2

teaspoon

dried tarragon

1/2

teaspoon

dried thyme

1/2

teaspoon

dried oregano

1/2

teaspoon

smoked paprika

2

whole

bay leaves
Instructions
Heat the olive oil in a large dutch oven over high heat. Season the beef with the salt and pepper. Brown the cubed beef in two batches so that the pot doesn't become over crowded. If it is, the beef will steam instead of brown. No good. Remove each batch to a plate with a slotted spoon. Once all of the beef is browned, drain the excess grease out of the pot and add the potatoes, carrots, parsnips, onion and garlic. Let them get fragrant and soften for a couple of minutes before stirring in the tomato paste and flour. Allow the tomato paste and flour to cook for a minute, then deglaze the pot with the red wine. While the red wine starts to bubble and reduce, stir in the dash of Worcestershire sauce.

Return the beef to the pot, then pour in the chicken stock and crushed tomatoes. Give the stew a big stir, then allow it to come to a gentle boil. Reduce the heat to a simmer and cook the stew for 2 hours to really let it develop flavor. Once it is done, scoop it into big bowls and serve with crusty bread! Enjoy the hot comfort!
SaveSave