This wild mushroom gratin is a show stopping side dish that showcases my favorite combination of fancy and rustic. The gourmet mushrooms take an ordinary gratin and make it so extraordinary. I learned how to make a dish similar to this in culinary school and it was high time that I did my own version since I loved it so much. It is such a fantastic and flavorful side that is even satisfying enough to act as a vegetarian main course!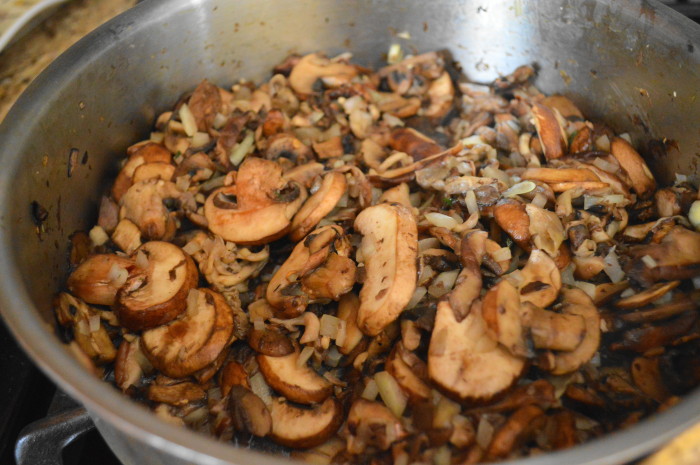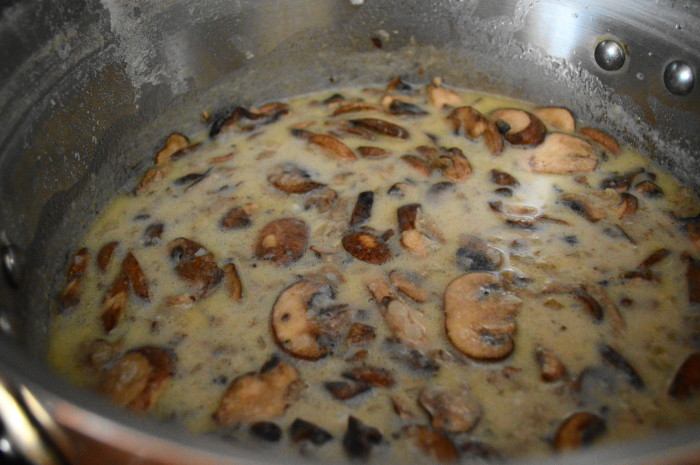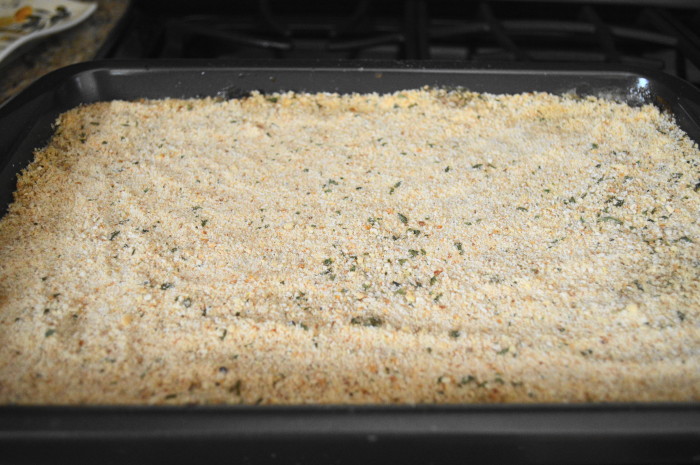 Once it was cooled, it was just a matter of scooping out a nice big portion to go along with the chicken I served it with. Oh my goodness, all of those creamy mushrooms with the crunchy breadcrumbs just came together in the most glorious way. This wild mushroom gratin was so rich tasting without being heavy, it was the perfect side dish. Hope you all love it too!! xoxo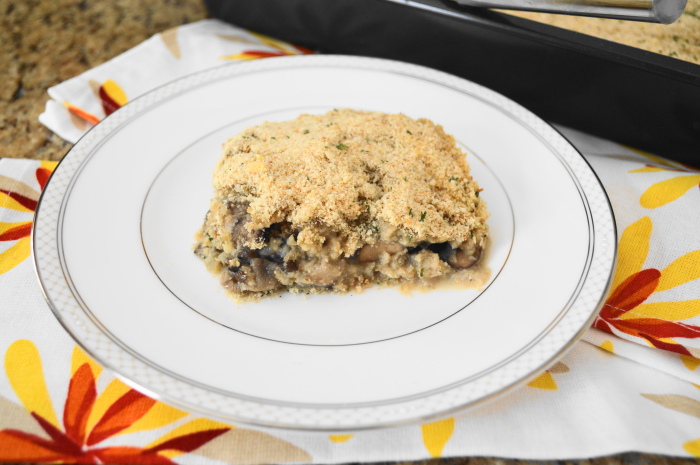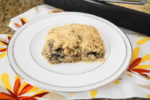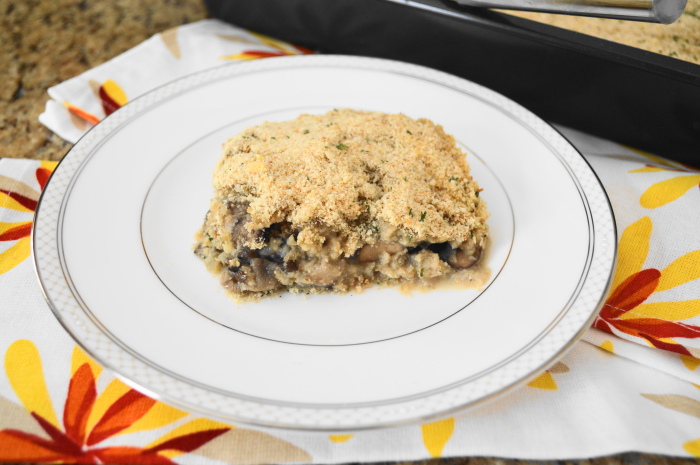 Wild Mushroom Gratin
Ingredients
2

whole

potatoes

peeled and cut into small chunks

2

tablespoons

kosher salt

for boiling the potatoes

1

dash

truffle olive oil

8

ounces

cremini

thinly sliced

8

ounces

oyster mushrooms

roughly chopped

8

ounces

shiitake mushrooms

roughly chopped

1

pinch

truffle sea salt

1

pinch

crushed red pepper

1

whole

onion

peeled and finely diced

1

teaspoon

minced garlic

2 1/2

cups

milk

1

stick

butter

1/4

teaspoon

nutmeg

1/4

cup

freshly grated parmesan cheese

1 1/2

cups

seasoned breadcrumbs
Instructions
Get a large pot of salted water on the stove and bring it to a boil. Boil the potatoes until they are fork tender and mashable, about 20 minutes.

While that happens, get a large rondeau pan on the stove and heat the truffle infused olive oil over medium high heat. Add all of the mushrooms in and let them get brown and cooked down for about 5 minutes. Season them with salt and crushed red pepper. Add in the onion and garlic and let them get fragrant for about 2 minutes. Then take the mixture off the heat and set it aside.

In a small pot, gently melt the stick of butter over medium low heat. Pour the milk in with it along with the nutmeg and stir it together. Let it get hot and gently simmer without letting it boil.

The potatoes should be done by this point, drain them and return them to the pot they boiled in. Pour the hot milk mixture over them, and add in the parmesan cheese. Stir it all together until it is a smooth, thick liquid.

Pour all of the mushrooms into the creamy liquid and stir them in. It will almost be like a thick cream of mushroom soup. Pre-heat the oven to 375 degrees. Transfer the creamy mushroom mixture into a 9 x 13 baking dish and smooth it out, then top it off with the breadcrumbs.

Bake the wild mushroom gratin for 25 minutes, until it is thick and bubbly and the breadcrumbs are golden. Take it out and let it cool for 5 minutes. Then just scoop it out onto plates and serve! This is a perfect side dish for any meal.
SaveSave