I love a good martini. I really really love a good chocolate martini! It just speaks to the chocoholic in me. When Marc and I were on our cruise a couple of weeks ago we signed up for the martini tasting they offered on board. The final drink to taste was their chocolate martini and oh my goodness was it good. I mean dangerously good! So we recreated the yumminess at home to try to recapture that vacation fun.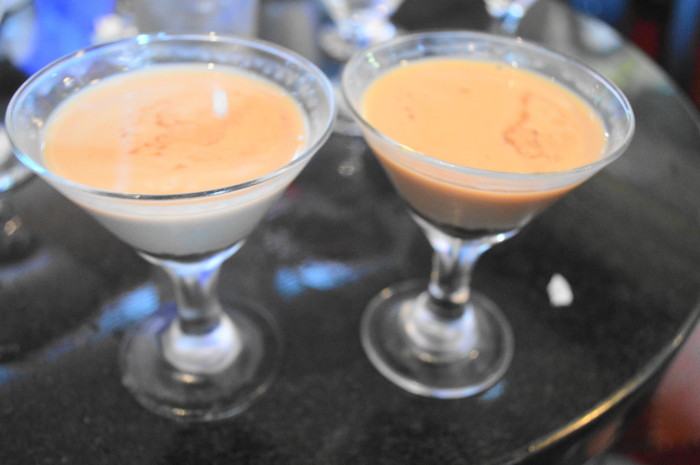 These babies are super easy to make right in a drink shaker (cue the James Bond music) with just 5 ingredients. Vanilla vodka, chocolate liqueur, crème de cacao, frangelico and Bailey's Irish cream went right into the shaker to get well blended. It was important to work quickly so that the ice in the shaker didn't start to dilute the drink.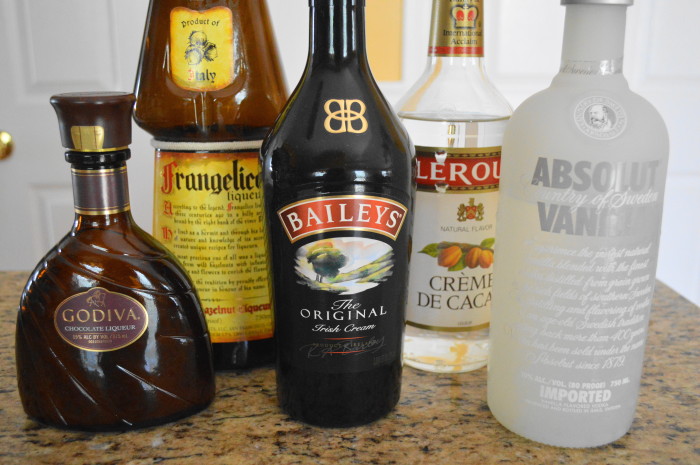 Once it was all shaken together, I poured the mixture through a strainer right into my martini glasses! I made sure to chill the glasses ahead of time for a few hours and decorate them with chocolate syrup. Then I topped the chocolate martini with some shaved chocolate for a yummy finishing touch. Oh my goodness, it was just as amazing as it was on the cruise! It was great to feel like we were back on the ship, just leisurely enjoying a drink. It's always five o'clock somewhere, right? Enjoy, friends!! (responsibly)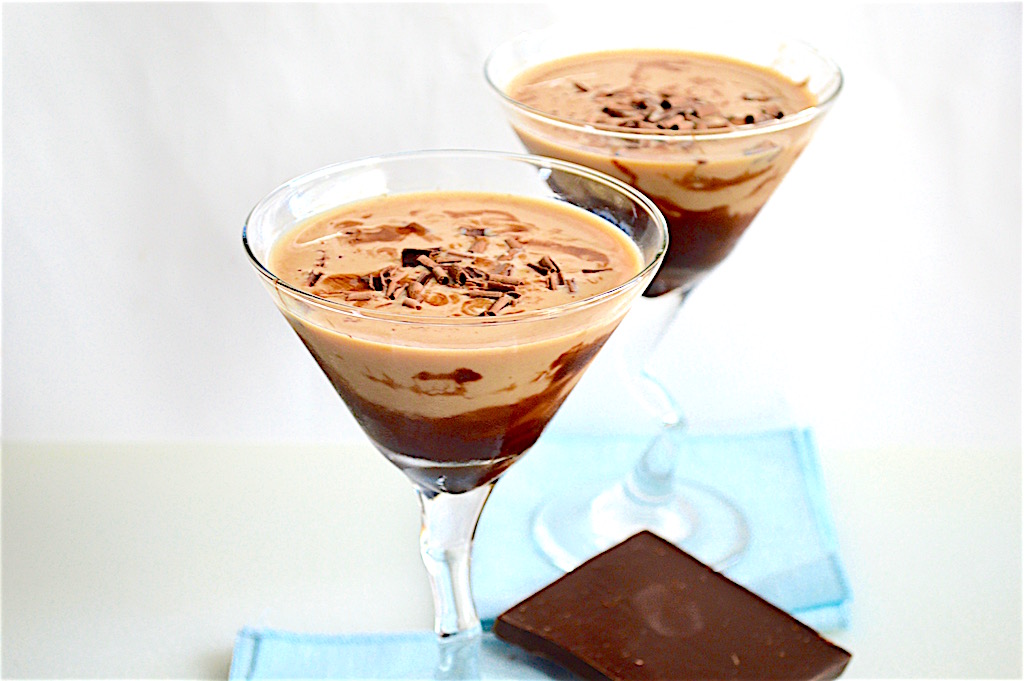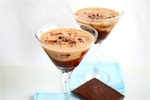 The Ultimate Chocolate Martini
Ingredients
5

tablespoons

Absolut Vanilla vodka

(equal to 1/4 cup plus a tablespoon)

1/4

cup

Godiva chocolate liqueur

2

tablespoons

creme de cacao

2

tablespoons

Frangelico

2

tablespoons

Bailey's Irish Cream

chocolate syrup

as needed for garnish

chocolate shavings

as needed for garnish
Instructions
Be sure to chill the martini glasses you want to use for a few hours in the refrigerator before making the drinks. When you're ready to serve, take out the glasses and decorate them with chocolate syrup. Get some ice into a drink shaker. Add the vodka, chocolate liqueur, creme de cacao, frangelico, and Irish cream. Give it a good, thorough shake to make sure it is well mixed.

Pour the mixture from the shaker through a strainer right into the glasses. Top with pretty chocolate shavings and serve immediately! Depending on how big the glasses are and how much you want to fill them, this can make 1-2 martinis. The recipe is easy to double if more is needed. Enjoy!