These pesto chicken turnovers have so many of my favorite, big Italian flavors in one delectable package. They're basically my dream meal. My Nana Lulu used to make a similar chicken dish and serve it over fresh pasta. I put a different spin on them by wrapping it up in flaky puff pastry. Best of all, using the frozen puff pastry sheets made them simple to make and assemble.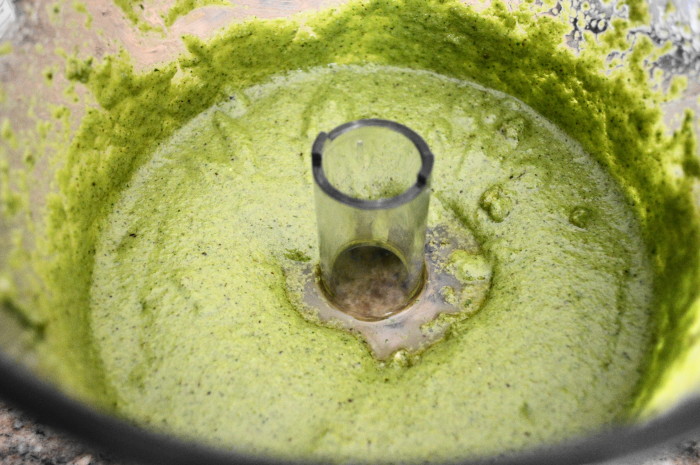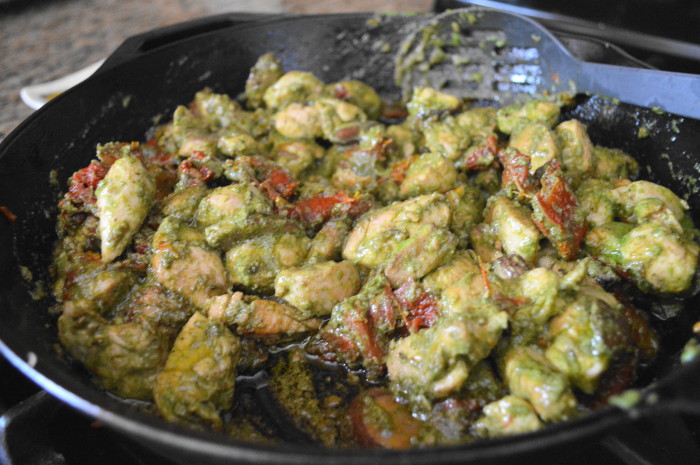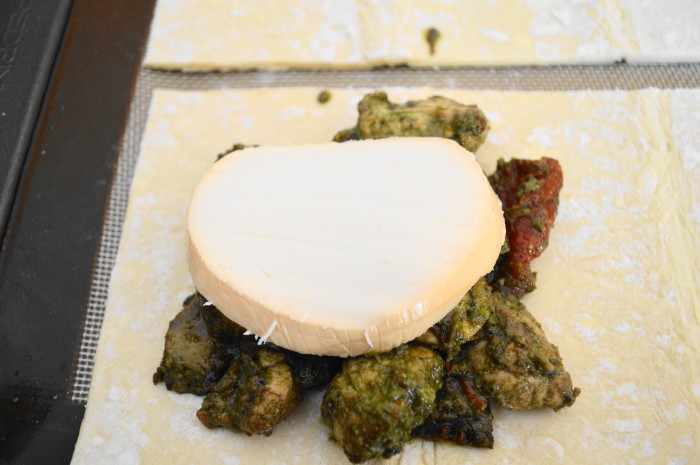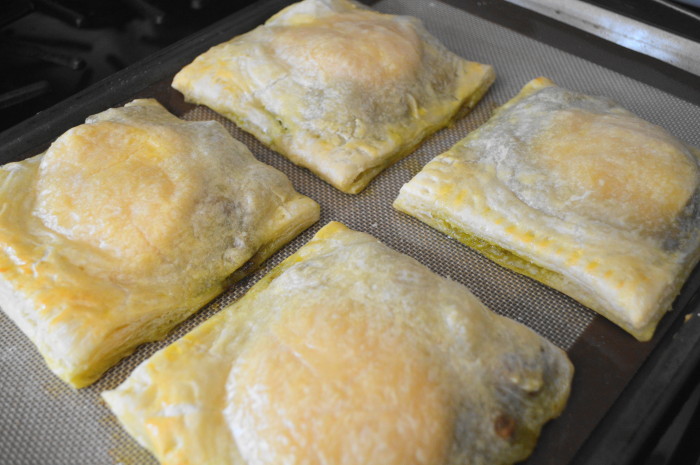 That was all there was to it! Those babies were ready to serve. Just cutting into one was fun. The puff pastry crust was so buttery and flaky. Then there was the creamy, smokey mozzarella and savory pesto chicken. It was one bite of perfection, let me tell you! These are great for a simple family dinner but also fancy enough for company. Enjoy!! xoxo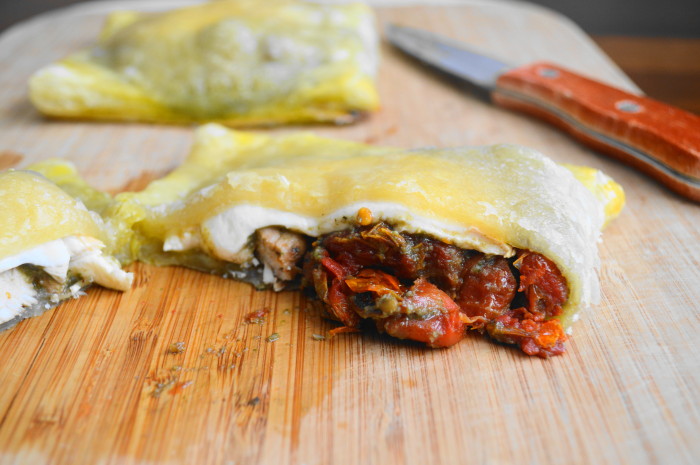 SaveSaveSaveSave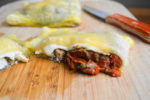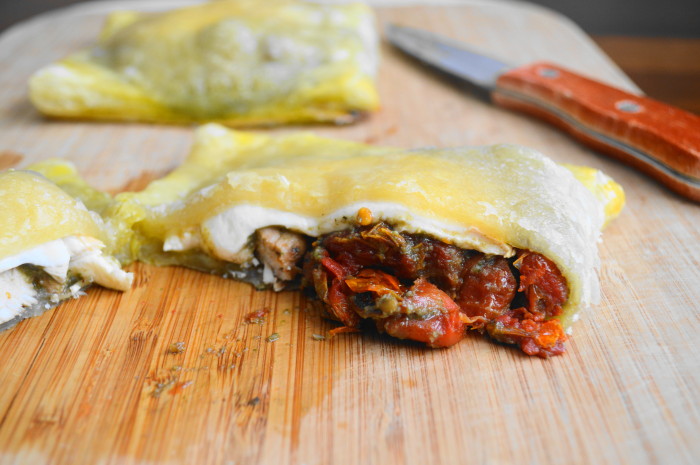 Pesto Chicken Turnovers
Ingredients
FOR THE SPINACH WALNUT PESTO
3

cups

baby spinach

packed

3

whole

garlic cloves

peeled

1/2

cup

chopped walnuts

1/2

cup

freshly grated parmesan cheese

1/2

cup

olive oil
FOR THE CHICKEN TURNOVERS
1

jar

sun-dried tomatoes

12 oz size, drained

4

ounces

cremini mushrooms

sliced

1 1/2

pounds

boneless skinless chicken tenders

cut into small chunks

1

pinch

salt

1

pinch

dried basil

4

sheets

frozen puff pastry

thawed

8

thin slices

smoked mozzarella

1

whole

egg

1

dash

water
Instructions
First, prepare the spinach walnut pesto. Combine the spinach, garlic, walnuts, and parmesan in the bowl of a food processor. Run it for 30 seconds until the mixture becomes well ground and melded. Let it continue to run as you slowly pour in the olive oil until it is a gorgeous pesto sauce. Remove the blade and set the sauce aside.

Heat a large cast iron skillet over medium high heat. Add the sun dried tomatoes and mushrooms. The oily tomatoes will naturally lubricate the pan! Let the veggies soften and get fragrant for a few minutes. Then add the chicken and let it cook through for about 6-8 minutes. Season with the salt and dried basil. Once the chicken is cooked through, stir in the pesto sauce to finish the filling, letting it bubble for a minute. Take the pan off of the heat and set it aside.

Pre-heat the oven to 350 and line two baking sheets with silicone mats or parchment paper. Take the first sheet of puff pastry and cut it in half down its length to get two crusts. Scoop a very generous spoonful of the filling on one half of the first puff pastry sheet half. Add a slice of the smoked mozzarella on top of the filling, then bring the other half over to enclose it. Pinch the edges together firmly. Press down with a fork around the edges to finish the first turnover.

Repeat the process with the next 7 halves of puff pastry sheets to make 8 turnovers total. Transfer 4 turnovers to each of the lined sheet trays. In a bowl, whisk the egg and water together to make an egg wash. Brush each turnover with the egg wash, then get the two trays into the oven to bake for about 20 minutes.

When they're done, take them out and let them cool for a couple of minutes. Then serve immediately with some greens for an amazing dinner!