My love for pancakes is well documented. This weekend I was in the mood to make a really hearty, savory version instead of my usual sweet varieties. Marc checked me for a fever but all was well, ha! I indulged my sweet tooth plenty on our cruise last week and it is still trying to recover. So I devised fluffy, slightly spicy chili corn pancakes. They became the bread in these delectable chili corn cake ham sandwiches! The batter came together quickly.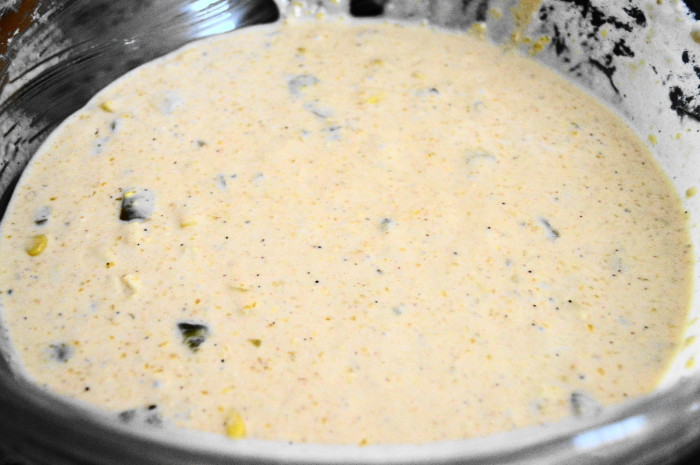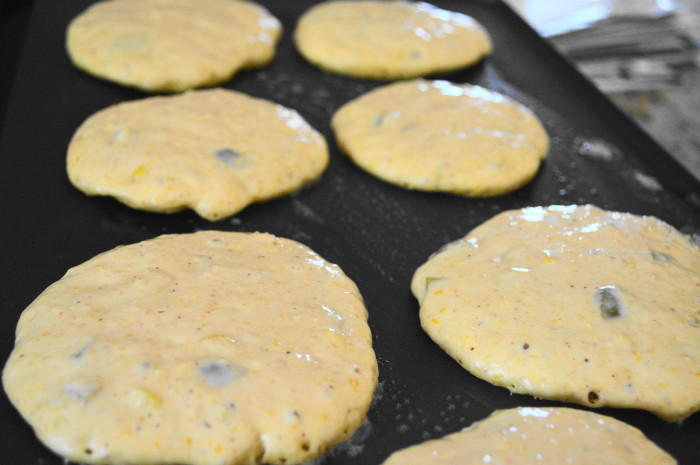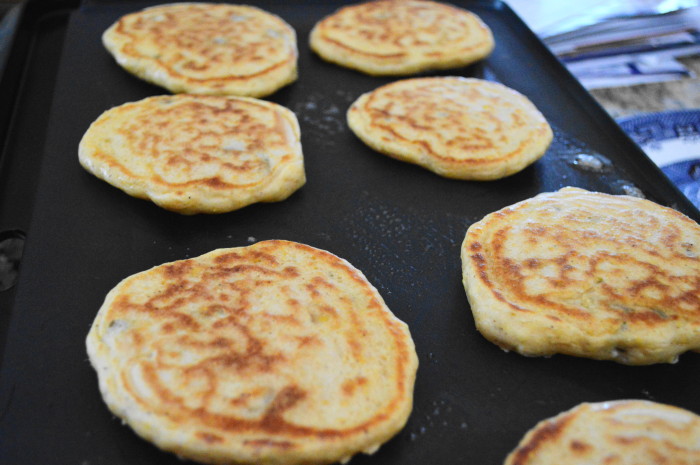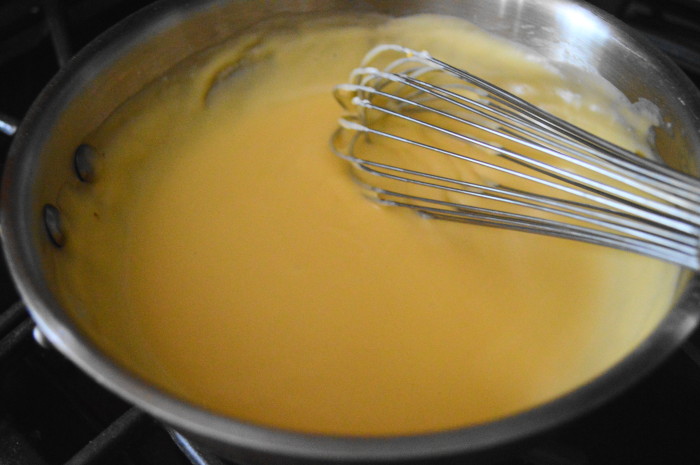 Once the pancakes and sauce cooked, it was just time to assemble everything. I layered thinly sliced ham between two cakes to form the sandwiches. Then they all just were topped with the gooey, warm cheddar sauce and fresh cilantro for garnish. Oh my goodness, there was endless flavor here. The chili corn cakes had a fantastic kick, but the cheddar sauce kept it from being overbearing. The salty ham just brought it all together. These chili corn cake ham sandwiches work for any meal of the day! Enjoy, xoxo.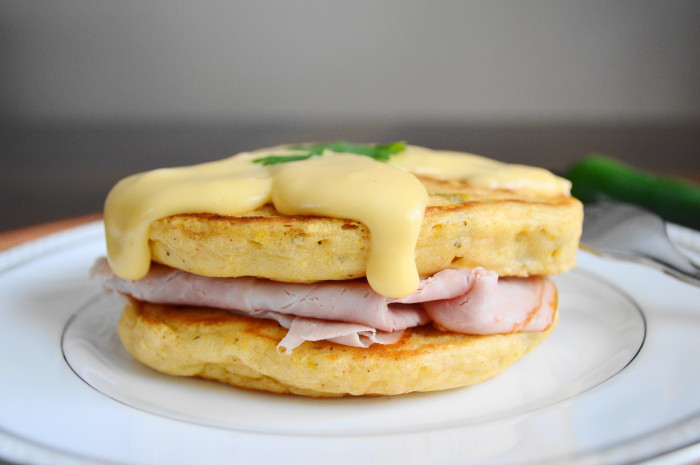 SaveSave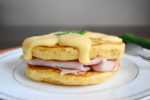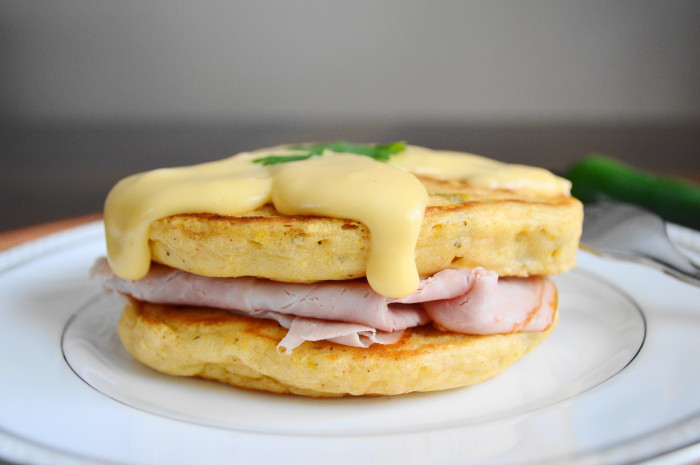 Chili Corn Cake Ham Sandwiches
Ingredients
FOR THE CHILI CORN CAKE SANDWICHES
2 1/4

cups

flour

3/4

cups

medium ground cornmeal

3

tablespoons

baking powder

1/2

teaspoon

salt

1/2

teaspoon

smoked paprika

1/2

teaspoon

chili powder

3

whole

eggs

separated

1 1/2

cups

milk

1

container

Greek yogurt

7 oz size

1

dash

Sriracha

1/2

cup

frozen corn

thawed

1/2

cup

diced jalapeno

from about 2 large jalapenos, seeds removed

butter

as needed for greasing the griddle

1

pound

thinly sliced deli ham

fresh cilantro

as needed for garnish
FOR THE CHEDDAR SAUCE
3

tablespoons

butter

3

tablespoons

flour

1 1/2

cups

milk

1/2

teaspoon

salt

1

cup

extra sharp shredded cheddar
Instructions
In a large mixing bowl whisk the flour, corn meal, baking powder, salt, smoked paprika and chili powder together to aerate them. Separate the eggs with the yolks in one bowl and the whites in another. In the bowl with the yolks add the milk, Greek yogurt and Sriracha. Whisk that mixture together until smooth, then pour it into the bowl of dry ingredients. Bring the whole mixture together with the whisk just until a super thick batter forms. It will be really sticky.

Use a hand mixer or stand mixer to whip up the egg whites until they look like fluffy clouds. Gently fold the fluffy egg whites, diced jalapeno and corn into the batter until completely combined. Cover the bowl and let it rest in the refrigerator for about 30 minutes. This will make the cakes super tender and fluffy.

Heat up a large electric griddle to 325 or a griddle pan over medium high heat and lightly grease it with butter. Cook off the batter in batches of 6-8, depending on how many you can fit. They take about 5 minutes on each side. As they are finished, set them aside on a platter and cover them to keep them warm.

While the cakes cook, make the quick cheddar sauce. In a small pot let the butter start to melt over medium high heat. Whisk in the flour and let it cook together until it becomes a golden roux, which takes a minute or two. While still whisking, slowly pour in the milk. Add the salt and lower the heat medium to let the mixture gently bubble for 3-4 minutes. Then turn the heat to the lowest setting and whisk in the cheddar cheese until it is smooth. Leave the pot on the very low heat to keep it warm, whisking occasionally.

It's time to assemble the sandwiches! Take about 3 thin slices of ham and layer them between two of the chili corn cakes. Plate the sandwich, then top it with the warm cheddar sauce and fresh cilantro. Any leftover sauce, chili corn cakes and ham can be sealed in containers and refrigerated to use the next day for leftovers! Enjoy!