These little sweet potato maple bacon fritters are my happiest culinary mistake ever. I originally intended to bread them and fry them as bigger croquettes, but when I tried to bread the first one it just fell apart. It was time to regroup and rethink what I wanted to do with all of the croquette filling I had made. I worked so hard to make it and there was no way I was wasting it!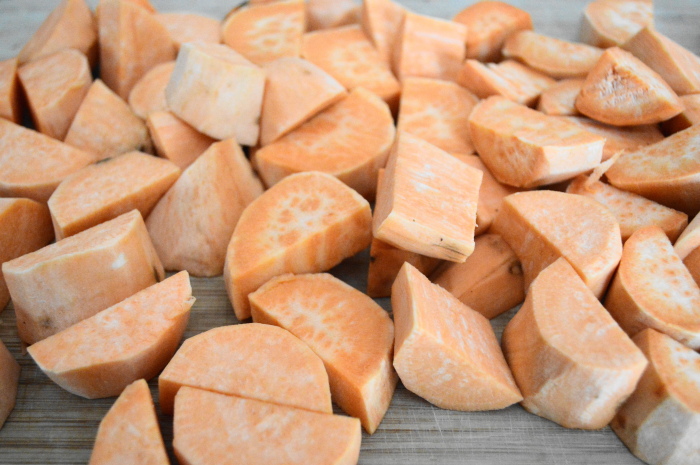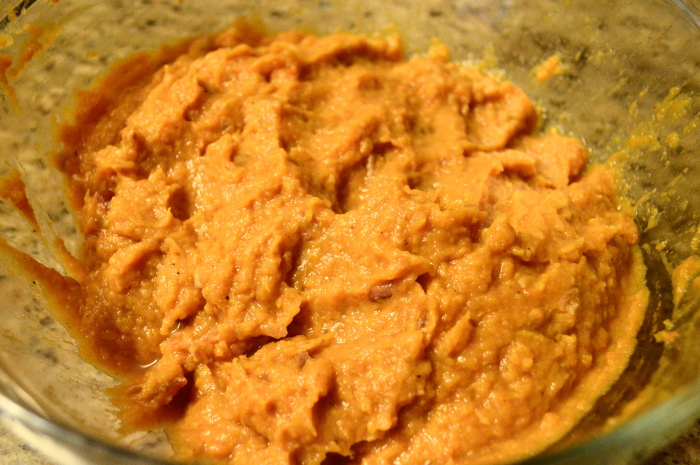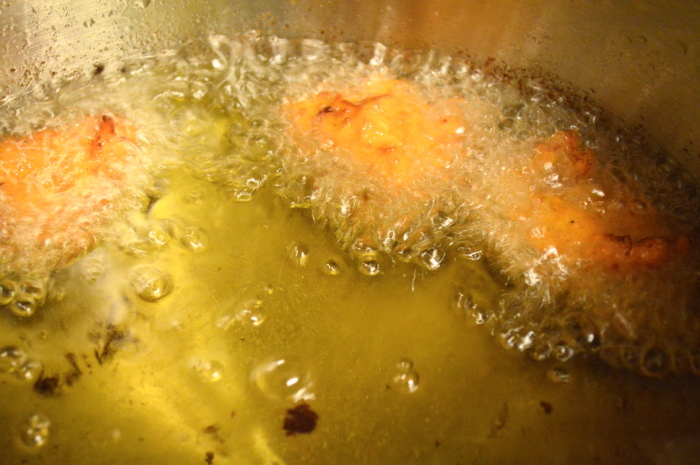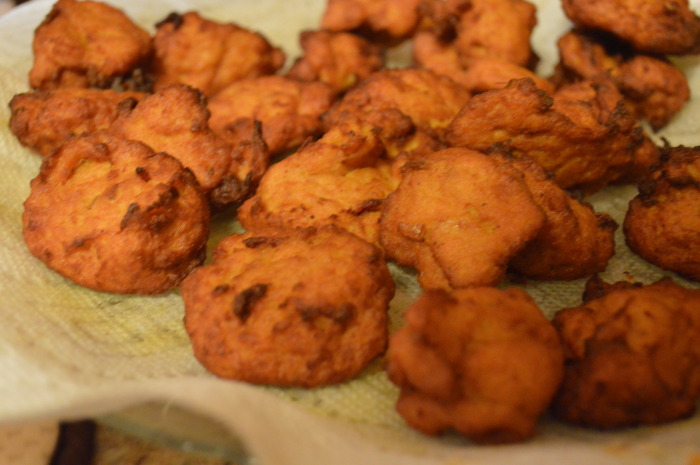 Once they had drained and cooled just a bit, I served them immediately. Anything that is deep fried is really best right out of the fryer, but there is away to make them a little ahead of time. Transfer them to a lined baking sheet, then put them into a 300 degree oven to keep them hot and as crispy as possible until you are ready to serve them. These sweet potato maple bacon fritters just had such incredible flavor. There was the sweetness of the maple syrup and brown sugar, then the savory bacon and smokey paprika. They will wow anyone you serve them to. Hubby went absolutely bonkers for them! My culinary disaster turned into treasure and I was so excited about them. Hope you all love them too!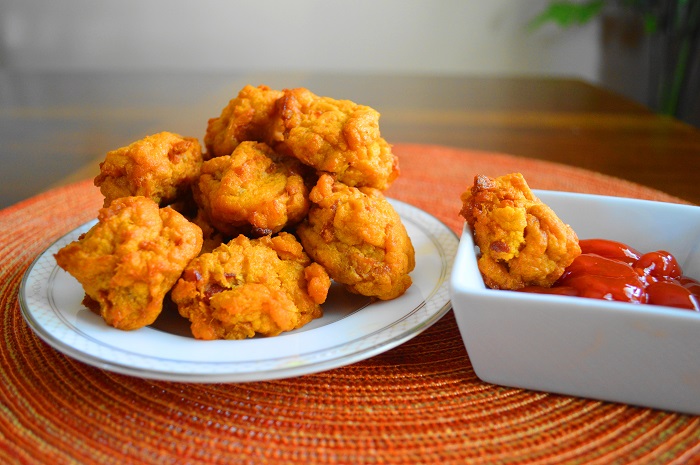 SaveSaveSaveSave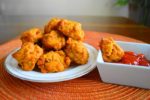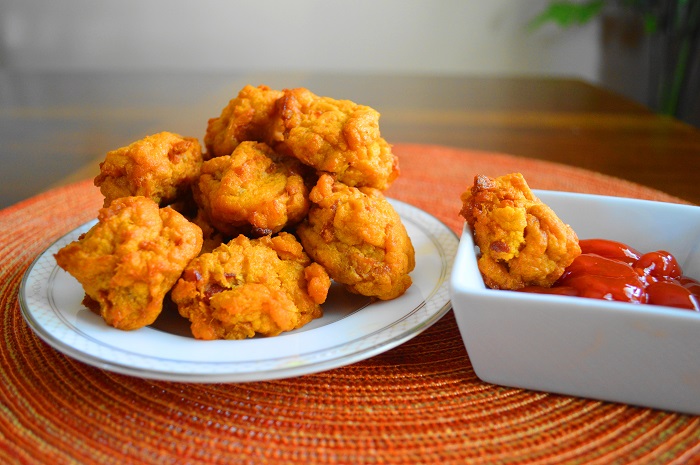 Sweet Potato Maple Bacon Fritters
Ingredients
6

whole

sweet potatoes

peeled and cut into chunks

kosher salt

for the boiling water

4

slices

bacon

(maple bacon if you can!)

4

whole

eggs

1

whole

shallot

peeled and finely minced

1

tablespoon

maple syrup

1

tablespoon

brown sugar

1/2

tablespoon

cream cheese

(bacon scallion if you have it!)

1/2

teaspoon

cinnamon

1/2

teaspoon

nutmeg

1/2

teaspoon

hickory smoked sea salt

1/2

teaspoon

smoked paprika

Vegetable oil

as needed for frying
Instructions
Get a large pot of salted water on the stove and bring it to a boil. Boil the sweet potato chunks until they are completely tender, about 20 minutes.

In the meantime, cook the 4 strips of bacon until they are crispy. Crumble them up and get them into a mixing bowl along with the 4 eggs, shallot, maple syrup, brown sugar, cream cheese, cinnamon, nutmeg, salt and paprika.

When the potatoes are done, drain them and let them cool. Then put them all through either a potato ricer or food mill right into the mixing bowl with the other ingredients. Give the mixture a big stir until it is uniform and smooth.

Heat about 4 inches of vegetable oil in a pot over medium high heat. Use a deep fry thermometer to monitor the temperature of the oil, keep it in the oil the entire time you are frying.

When the oil reaches 320 degrees, use a heaping tablespoon to scoop the batter right into the oil in batches of 6. Let them fry until golden and crispy on the outside, about 3-4 minutes. Transfer them when they are done with a slotted spoon to a plate lined with paper towel so they can drain. Repeat until the batter is gone.

When the fritters are all done, serve them immediately. They are fantastic dipped in ketchup!
SaveSave