My favorite part of the chicken has always been and will always be the legs. It's the same with a turkey. I've always been a dark meat girl. Now, fried chicken legs are just incredible but in my opinion the best way to cook them is to roast them in an amazing sauce. That was my concept with this fantastic spicy honey mustard chicken recipe! It is so simple and so darn flavorful. I loved putting it together quickly for a weeknight meal.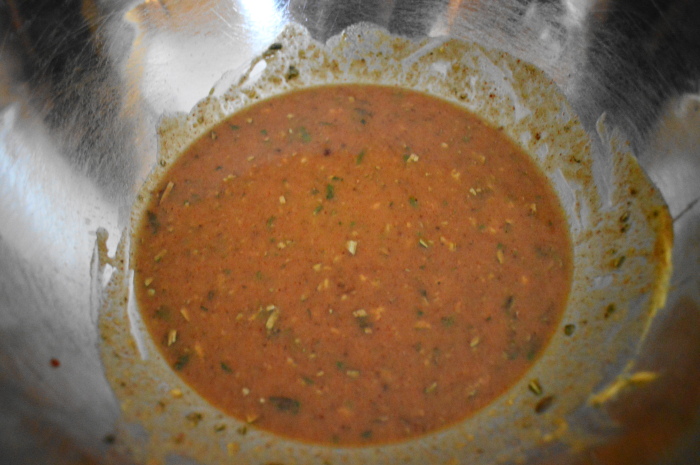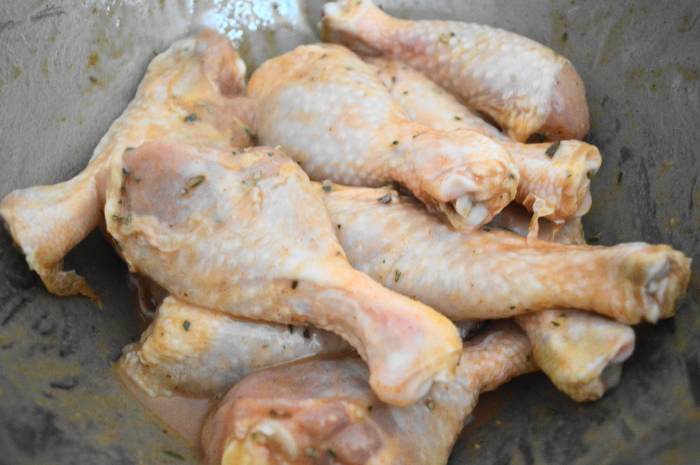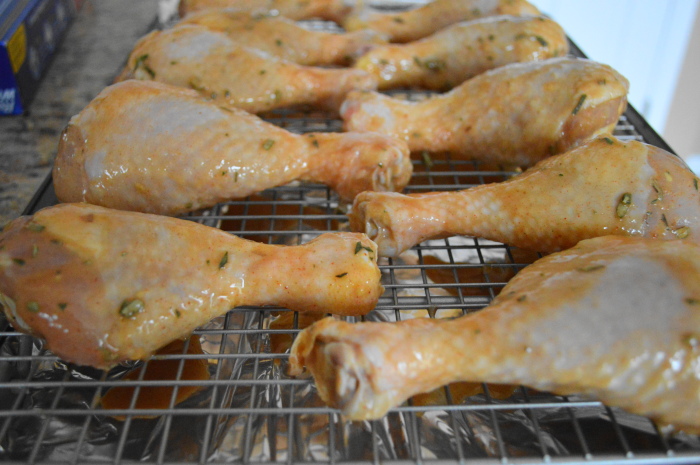 The tray went into the oven for 45 minutes, until the spicy honey mustard chicken legs were completely cooked through and gloriously golden on the outside. When they were done, I just took them out and let them rest for a couple of minutes.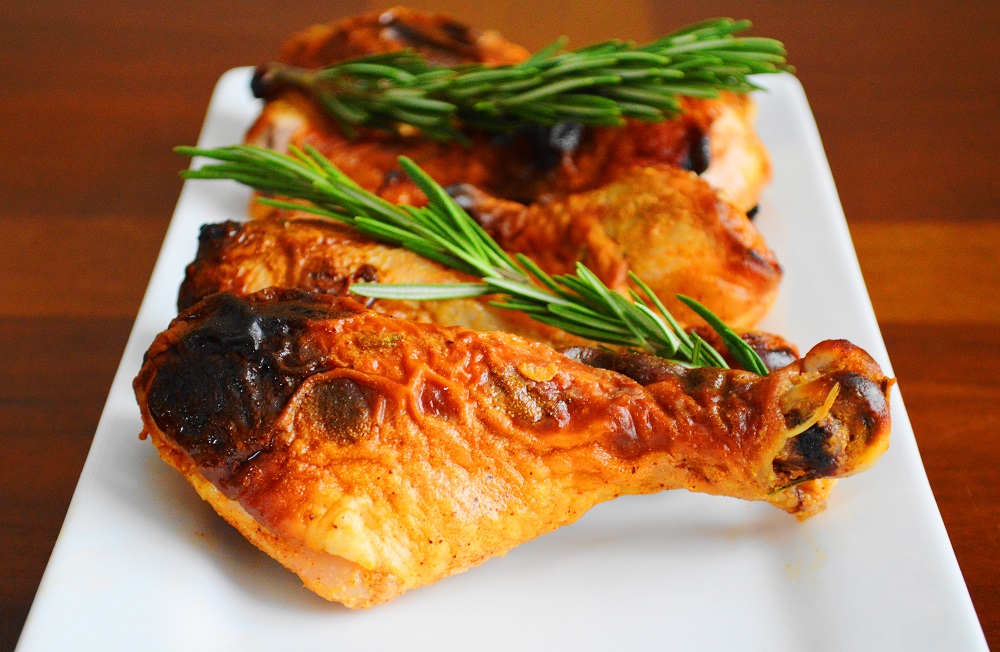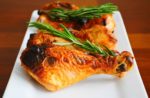 Spicy Honey Mustard Chicken
Ingredients
1/4

cup

Dijon mustard

1/4

cup

honey

1/2

teaspoon

hickory smoked sea salt

1/2

of a

lemon

juiced

1/4

teaspoon

Sriracha

1/4

teaspoon

apple cider vinegar

1/4

teaspoon

red adobo seasoning

1/4

teaspoon

smoked paprika

1

sprig

fresh rosemary leaves

finely chopped

12

whole

chicken drumsticks

skin on, bone in
Instructions
In a large bowl combine the Dijon, honey, salt, lemon juice, Sriracha, apple cider vinegar, red adobo seasoning, smoked paprika and chopped rosemary. Mix it together thoroughly into the amazing marinade for the chicken, then set it aside.

Take the chicken legs and gently wash each one in cold water, then pat them thoroughly dry with a paper towel. Carefully trim any skin that is too loose or hanging off. Transfer the chicken legs to the bowl of marinade and toss them in it to get them completely coated. Cover the bowl and put it in the refrigerator for 15-20 minutes to let the chicken marinate.

While the chicken marinates, pre-heat the oven to 400 degrees. Take a sheet tray and line it with foil to help with clean up, then fit it with a rack. Lightly spray the rack with cooking spray. When the chicken legs are done marinating line them up with the large end facing outward. This helps them cook evenly and perfectly. Evenly distribute any leftover marinade over the chicken, then get the tray into the oven for 45 minutes.

Once the chicken is done just take it out and let it rest for 2-3 minutes, then serve immediately. You don't even need a fork, just dive in and get your hands dirty!
SaveSave
SaveSave