In my hometown of Toms River, NJ there is a breakfast and lunch place where the flavors are huge, the chairs don't match and pajamas are encouraged. Shut Up and Eat has become one of the prides of the town with its perfect mix of incredible food, relaxed atmosphere, and just a touch of that famous Jersey sass. The name of the place even speaks to that sass! My mom still lives in town, and whenever I go to visit her we go to Shut Up and Eat for a fun meal.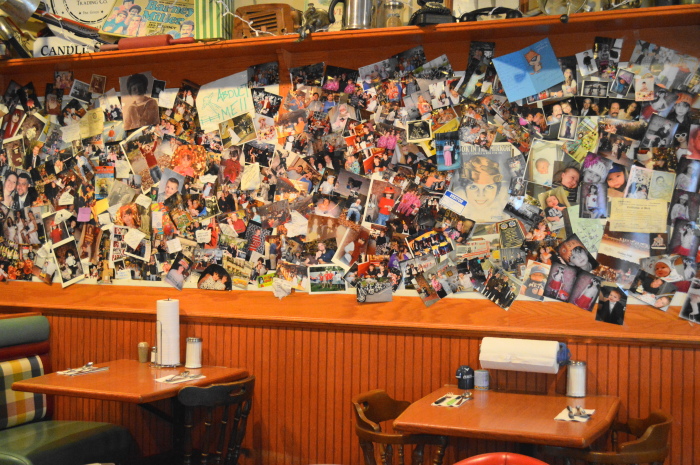 The atmosphere of Shut Up and Eat is all comfort and coziness. I love how the chairs don't all match and there are funky antiques everywhere. The servers all wear pajamas and the patrons are encouraged to as well. You get a discount if you do! The dining room space isn't huge but you never feel like you're crammed in.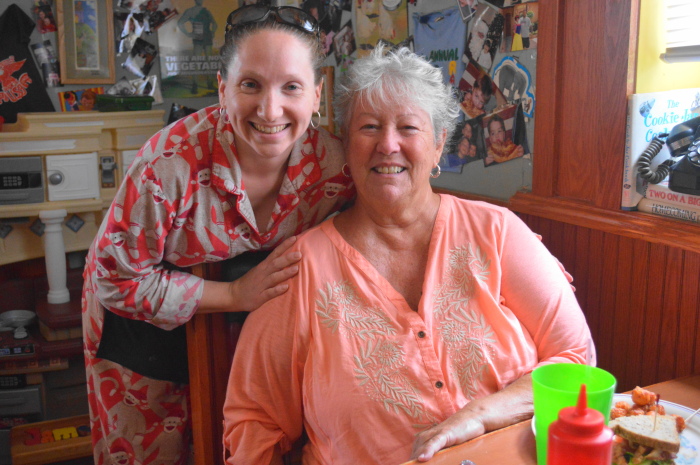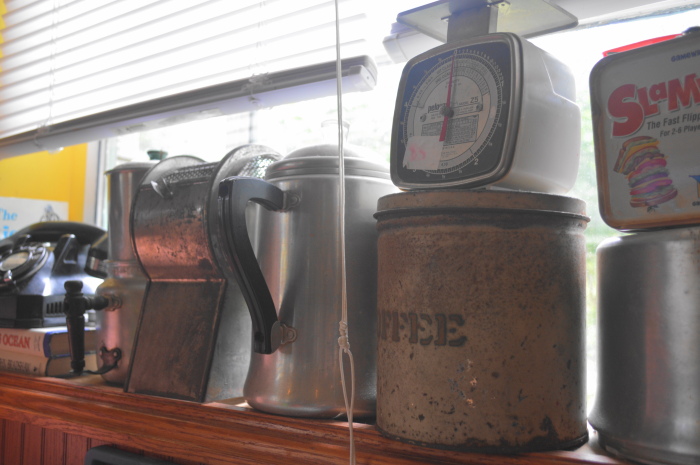 Most importantly though, Shut Up and Eat puts out simple, honest and incredible food. They are open until 3pm and you can get breakfast all day. Their waffle menu alone is an entire page, my favorite is their Elvis waffle. Bacon, peanut butter and bananas in waffle form and it was just amazing. It was so good it inspired me to try and make my own at home, here is the recipe! I am also pretty nuts about their eggs benedict with avocado slices, it was the best eggs benedict I had ever had. There is nothing pretentious or fancy about the menu, it's just simple ingredients executed perfectly. On my last visit just last week, my mom and I did lunch food for once. My mom had the BLT and I had their bacon avocado burger. Oh my goodness, the burger was so meaty and juicy that the juices were running down my arm. I could barely get my mouth around the massive creation! I don't know what it is about the bacon there, but it is just quality and always perfectly crispy. My mom was raving about her BLT too, especially the bacon. What made me even more excited was that you could get sweet potato tater tots as the side. They were so crisp on the outside and gorgeously fluffy on the inside. I was in heaven.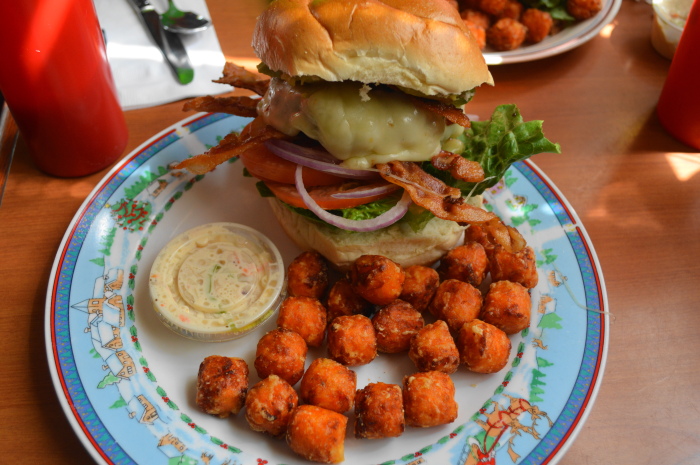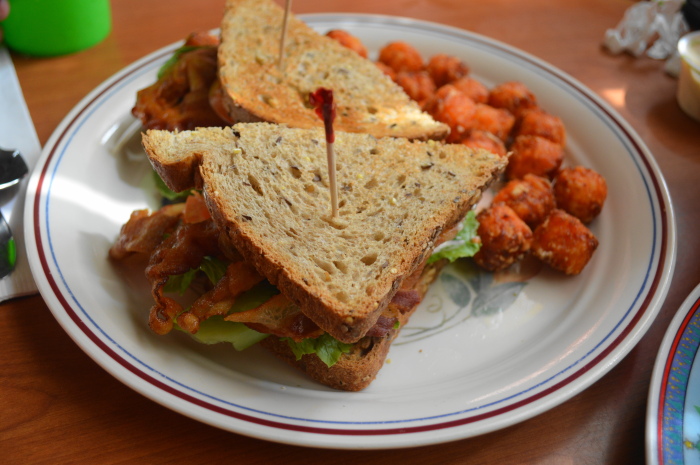 Shut Up and Eat is definitely one of the most fun and delicious places to eat in town, and I love having great mother/daughter quality time there. If you are in the area you have to check it out, they can be found at 804 Main Street, Toms River, NJ 08753.