The first time I made these pumpkin spiced snickerdoodles, it was for the cast and crew of the community theater show I was doing. I was in a production of Spamalot with my husband Marc and it was the most fun I have ever had on stage (and I've been on stage a lot in my life, I love musical theater)! They were such a hit with everyone at rehearsal and the shot of sugar was needed since the rehearsal ran 12 hours. Fast forward a few months and my husband's birthday came around. He specifically requested these and I couldn't say no! I made them along with my decadent chocolate peanut butter cake for an amazing dessert at his celebration. The dough was simple to put together.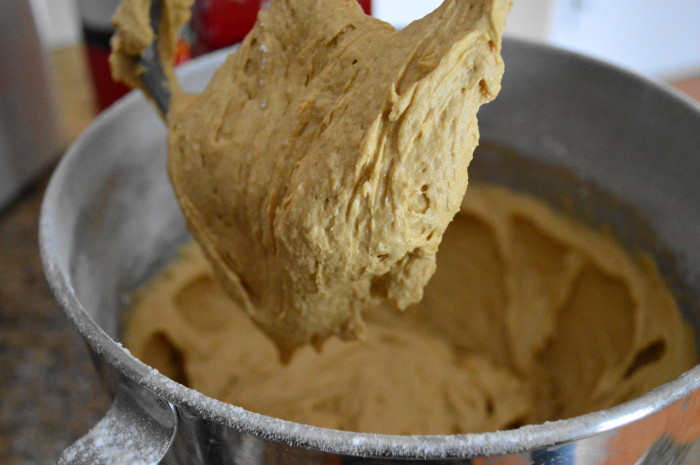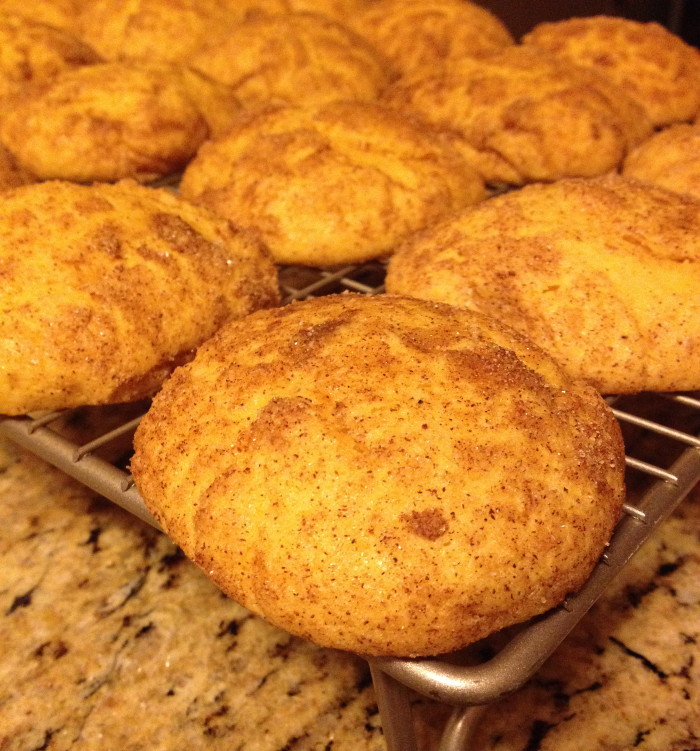 Let me tell you, these pumpkin spiced snickerdoodles please every time. The pumpkin made them soft and chewy and delectable. They were so fantastic as part of the sweet end to my hubby's birthday meal. They speak Fall to me but we had no problem having them in April either, ha! Enjoy, friends. xoxo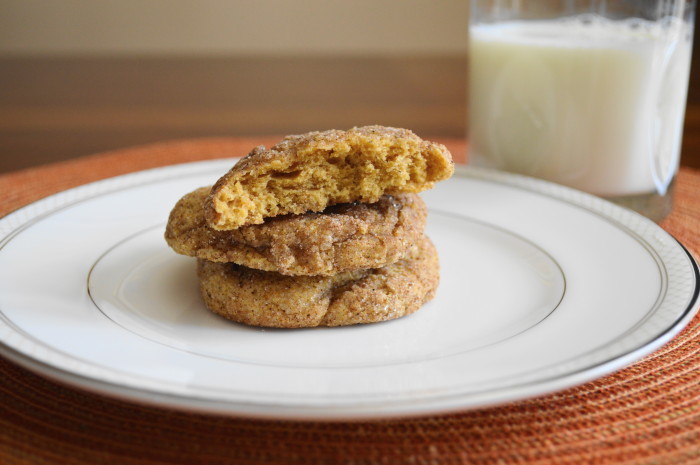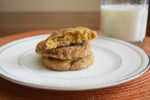 Pumpkin Spiced Snickerdoodles
Ingredients
2 3/4

cups

all-purpose flour

2

teaspoons

baking powder

1/2

teaspoon

salt

1/2

teaspoon

pumpkin pie spice

plus an additional 2 teaspoons for coating

1

stick

unsalted butter

softened to room temperature

1/2

cup

canned pumpkin puree

1 1/2

cups

dark brown sugar

packed

2

large

eggs

2

tablespoons

granulated sugar

for coating
Instructions
Whisk together the flour, baking powder, salt and the 1/2 teaspoon of pumpkin pie spice in a bowl and set it aside. In the bowl of a stand mixer, beat together the butter, pumpkin puree and 1 1/2 cups of sugar. Add in the eggs one at a time until mixed in. Turn the speed to low and slowly start to add in the dry ingredients just until a lovely, orange cookie batter forms. Cover the bowl and allow the batter to chill in the refrigerator for at least an hour. This makes it easier to work with.

While the dough chills, stir together the 2 tablespoons of sugar and the 2 teaspoons of pumpkin pie spice in a bowl. Pre-heat the oven to 350 and line 2 baking sheets with parchment paper or silicone mats. Take the chilled dough out and use a 1.5 inch cookie scoop to get perfect portions of the dough. Roll each scoop into a ball and then roll each of them in the sugar and pumpkin pie spice mixture to coat them. Space them out evenly with a dozen on each sheet. They will expand a lot!

Bake the snickerdoodles for 15 minutes, rotating the two trays halfway through to make sure they bake evenly. Take them out and let them cool for a few minutes on the tray, then transfer them to a rack to finish cooling. Seal them in airtight containers where they will keep for a few days. Enjoy!
SaveSave