My Dad has had these pan fried pork chops since he was young and still talks about them so reverently to this day. It was one of those dishes that my Nana Lulu would make that was so simple but her magic made them incredible. I remember having them so many times at her house. The first thing to do was set up a breading line. The pan fried pork chops got a really simple breading just like my Nana made! First, they were coated in Dijon mustard that I had scooped into a bowl.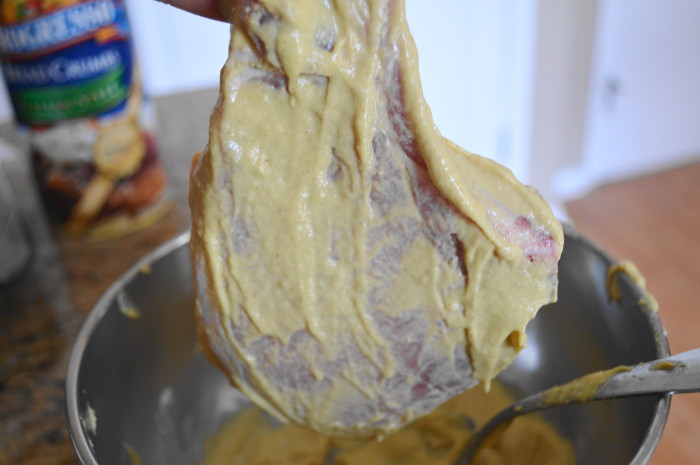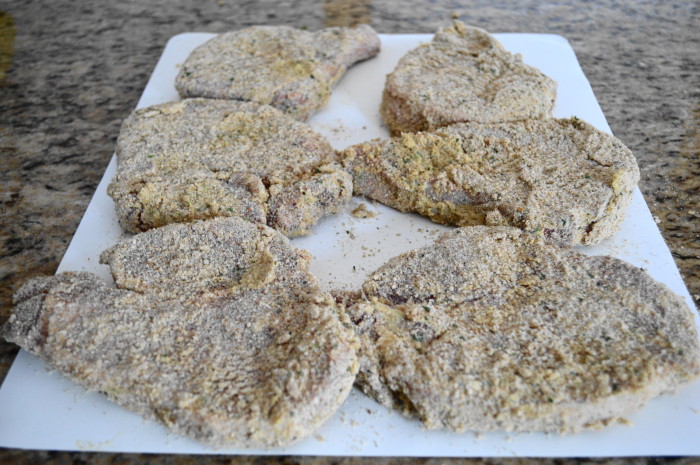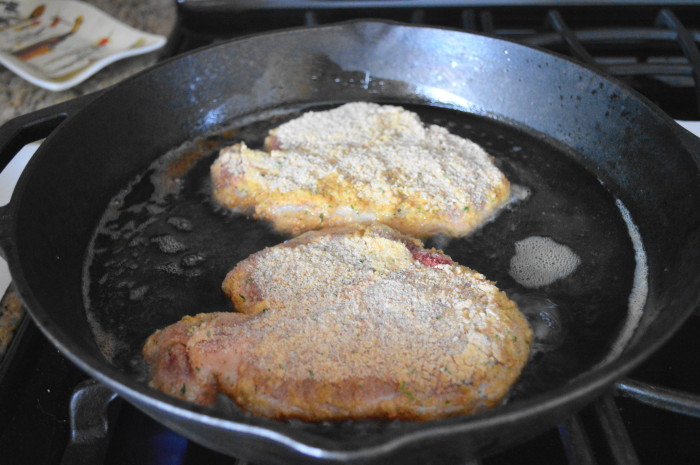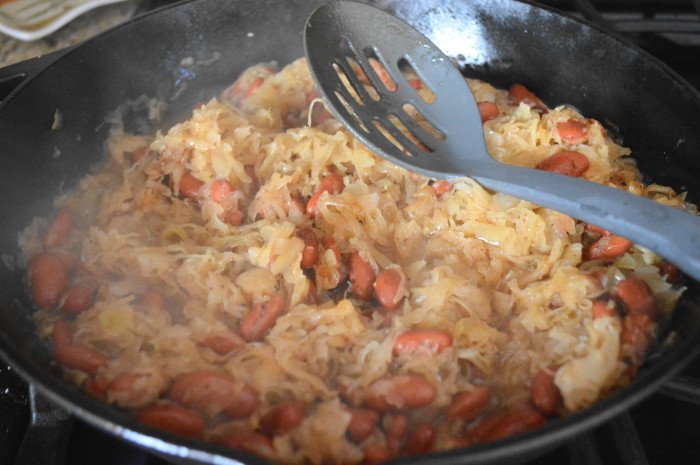 After that I just had to put the plates together. I scooped a big scoop of the sauerkraut and beans onto a plate and then just topped it with one of the gorgeous pan fried pork chops. It was perfection and just how I remembered my Nana making it! The pork chops were so tender and the sauerkraut was so flavorful. It brought me right back to my childhood and made me smile while I thought of her. I hope you all enjoy this simple family recipe!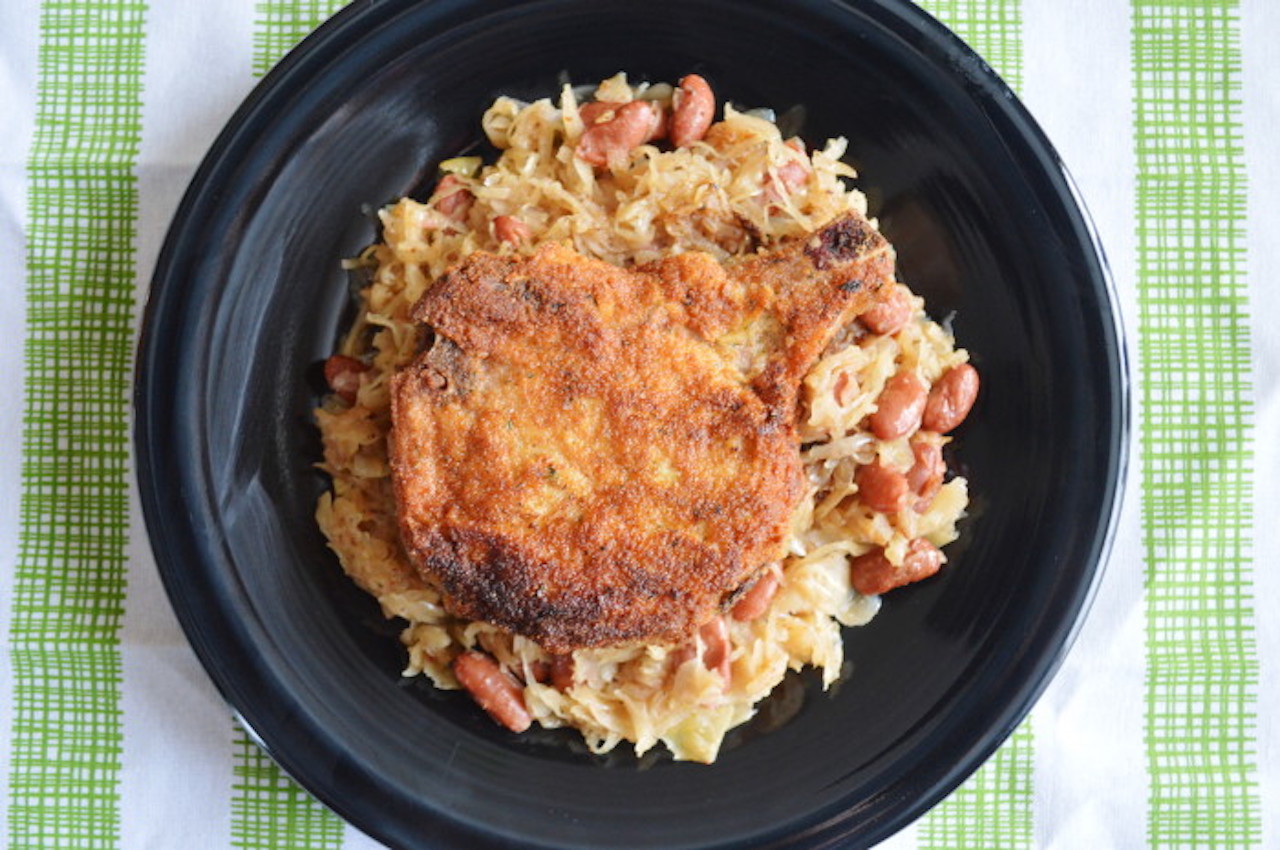 SaveSave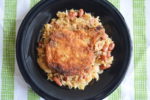 Nana's Pan Fried Pork Chops
Ingredients
FOR THE PORK CHOPS
6

whole

pork chops

bone-in center cut

1

cup

Dijon mustard

1

cup

seasoned breadcrumbs

vegetable or canola oil

as needed for pan frying
FOR THE SAUERKRAUT
1

jar

sauerkraut

24 oz size

1

can

red kidney beans

15 oz size, drained

1

pinch

salt

1

dash

dry white wine

for deglazing
Instructions
First, bread the pork chops. Set up a breading line with the mustard in a bowl first, then a bowl of the breadcrumbs, and then a board to set the finished breaded pork chops. Put each pork chop through the breading procedure by first coating them in the mustard, then the breadcrumbs, and then setting them on the board.

Let the pork chops sit to let the breading set for 10 minutes. While they sit, get a big sturdy cast iron skillet on the stove and fill it with about an inch of vegetable or canola oil. Get the oil nice and hot over medium high heat.

Once the oil is hot, pan fry the pork chops in batches of 2 or 3 so that the pan isn't over crowded. Cook them for about 4-5 minutes on the first side, then gently flip them to cook another 4 minutes on the other side. Remove them to a board lined with paper towels and tent them with foil to keep them hot while you cook the next batches.

When all of the pork chops are done and tented, pour the sauerkraut and beans in to the hot skillet, then add the salt and white wine. Let the mixture cook for 10 minutes to get tender, stirring occasionally. To serve, just scoop a nice portion of the sauerkraut mixture onto a plate and make a little bed out of it. Then just place a pork chop on top and serve!
SaveSave