When my family planned a trip to Santa Barbara this past weekend for my step-mom Donna's doctorate graduation, the timing could not have been more perfect. The stars aligned and everyone's schedule could be freed up for all 7 of us to travel together for the first time ever. My dad, step-mom, Marc, myself, little brother and two step-sisters all flew in to a balmy 60 degree LAX from a frigid 8 degrees in New Jersey late on Thursday night. It was comical as we got off the plane carrying our warm winter coats and peeling off layers of clothing once we got outside! We made the trip from LAX to our hotel right across from the beach in Santa Barbara and the weekend of fun began.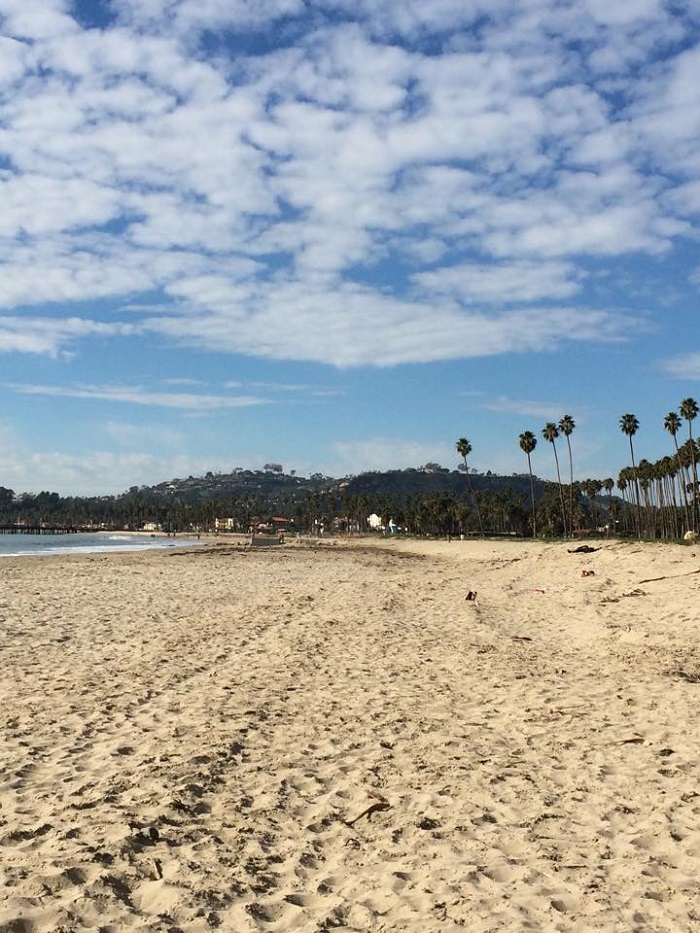 We all got to sleep in on Friday and the weather was glorious to hit the beach. Wearing flip flops and digging my toes into the sand was the best therapy in the world as I soaked in that vitamin D. I felt myself thawing from the bleak New Jersey winter a bit. I even waded into the Pacific for the first time ever!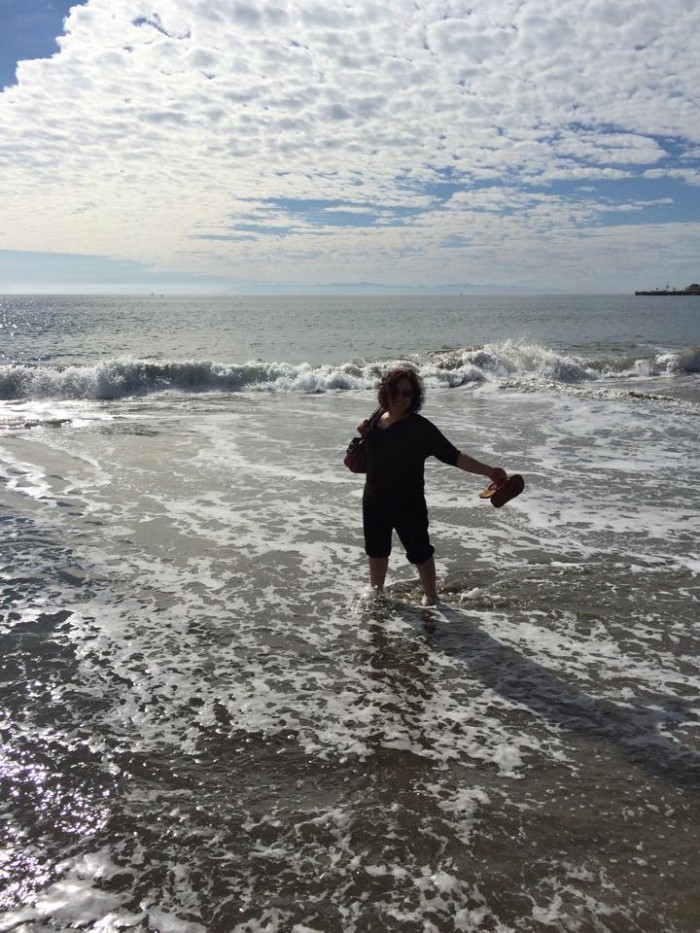 Marc had a blast making a pretty darn amazing lizard sculpture in the sand. Have I mentioned that my adorable hubby is quite multi-talented? We got to sit and chat on the beach without anything to distract us. We were also falling madly in love with the vibe and scene in Santa Barbara.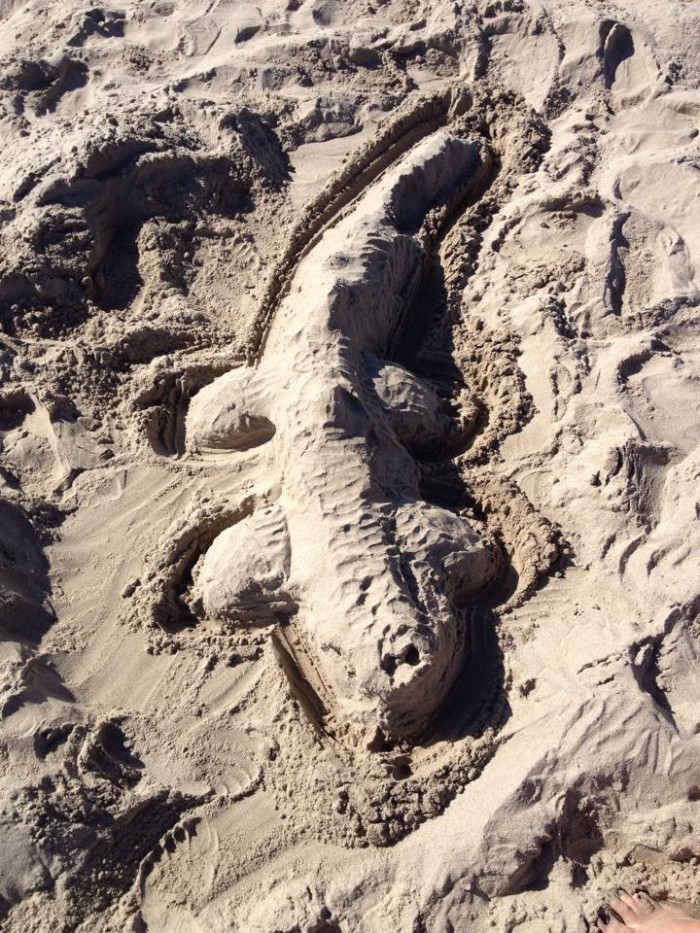 The contrast to New Jersey was just striking and it introduced us East Coasters to a completely different way of life. Everyone was smiling out on bikes, running or roller blading and enjoying the weather as if it was summer in early January. People nodded and said good morning to one another without a trace of attitude.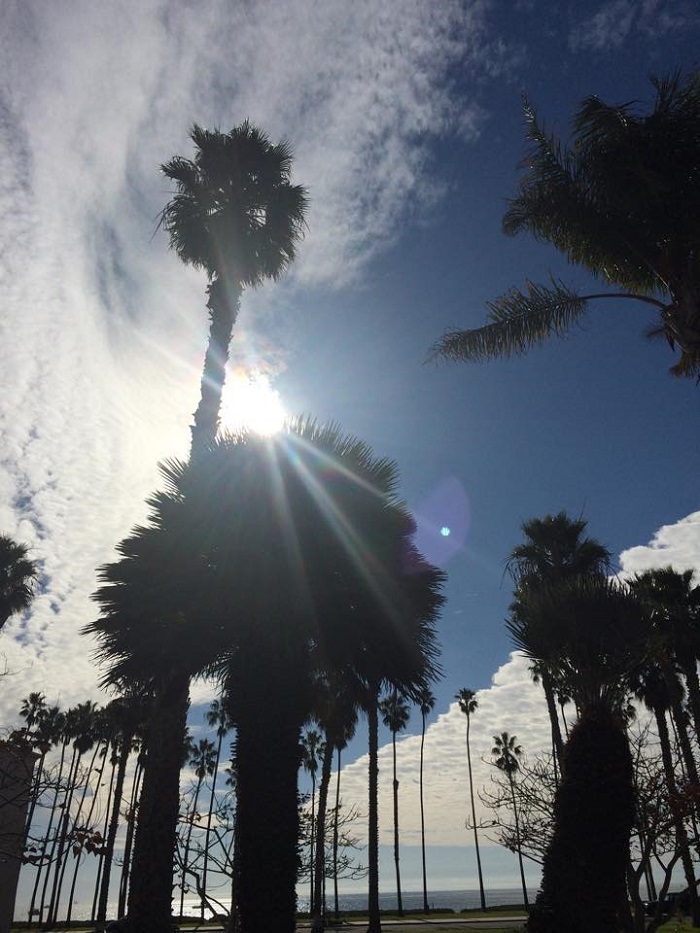 The best part though was having all seven of us together to celebrate my step-mom's amazing accomplishment. It is so rare that we can all make schedules work to get together for any length of time and there was a lot of catching up to do. When we were all sitting in a row watching her officially become a Doctor there was this collective pride and energy emanating all around and it was wonderful. I'm a Jersey girl at heart but I definitely left a piece of my heart in Santa Barbara when we left. In the immortal words of California's former governator, we'll be back!