Well, we survived Jonas with nothing more than some soreness from shoveling thank goodness. It was very lucky that our wonderful neighbor helped us dig out with his handy snow blower or it would have been much worse than soreness! Moving two feet of snow was something I haven't encountered since the blizzard of '96. If I wasn't helping Marc dig us out, I was in the kitchen this weekend. My first order of business was to bake a batch of my brown butter chocolate chunk cookies to thank my neighbor for all of his help. It was also all about using the milk and eggs I bought. I was THAT girl at the store last Thursday before the storm. So for breakfast I made these fluffy lemon yogurt pancakes! To make the morning easier, I quickly made the batter the night before. It also let the flavors develop more! I thought I'd switch up this recipe for once.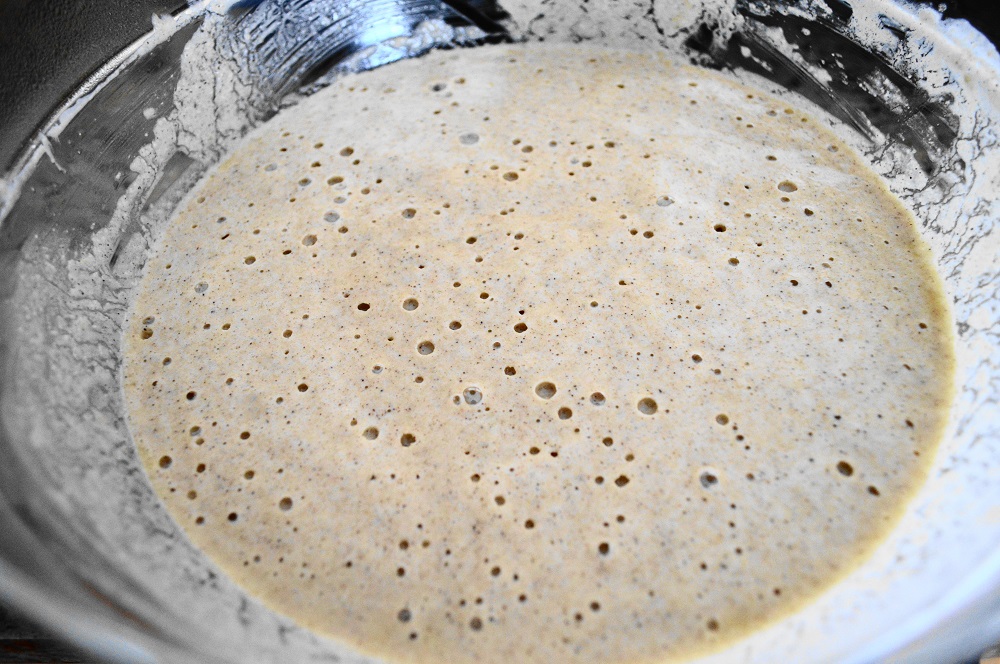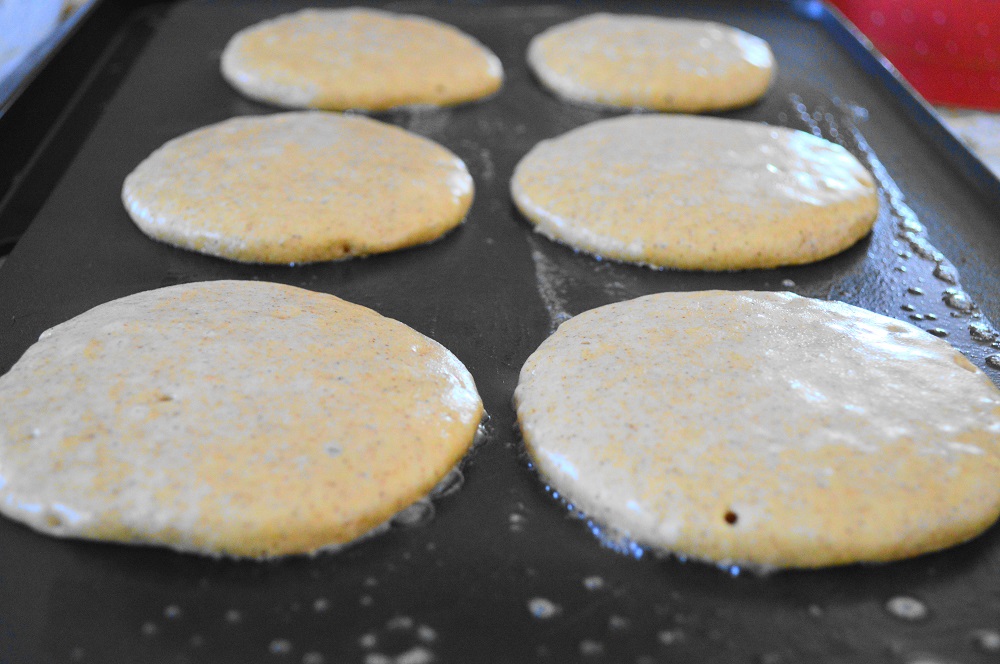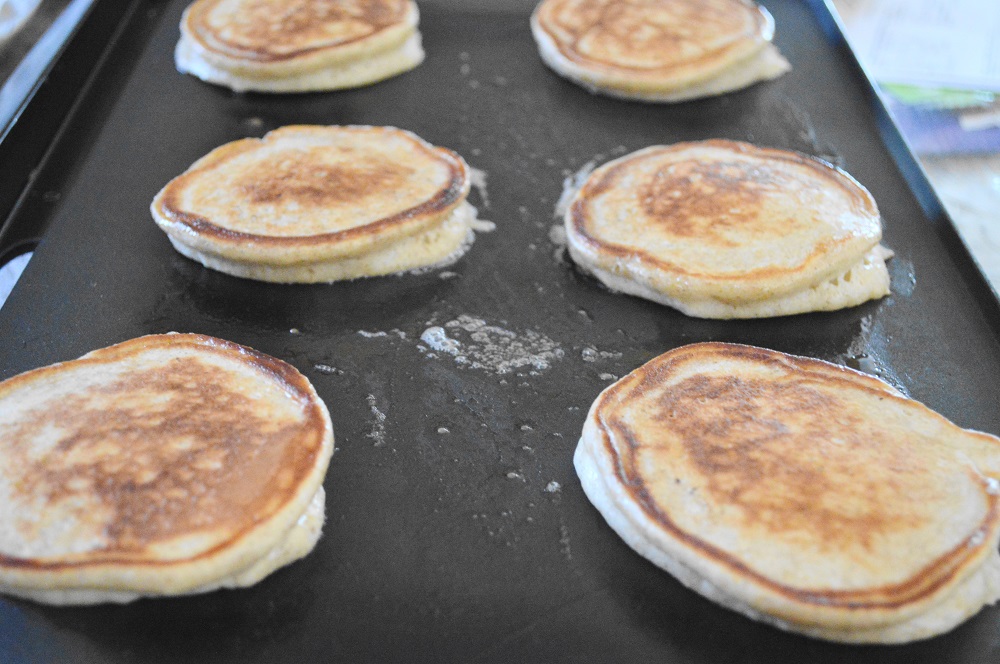 I just plated the pancakes as they cooked and topped them with syrup. This recipe yielded 20 lemon yogurt pancakes with the size I made them so we had lots leftover. I froze them in individual stacks for later. Helloooo breakfast for dinner this week! Oh my goodness, the lemon made the pancakes so fresh tasting, with great tang from the yogurt and spice from cinnamon. They had the texture of clouds in the mouth. I like to think that using Greek yogurt and oat flour made them more nutritious than regular pancakes too. It was a wonderful, leisurely snow day brunch! Enjoy, friends. xoxo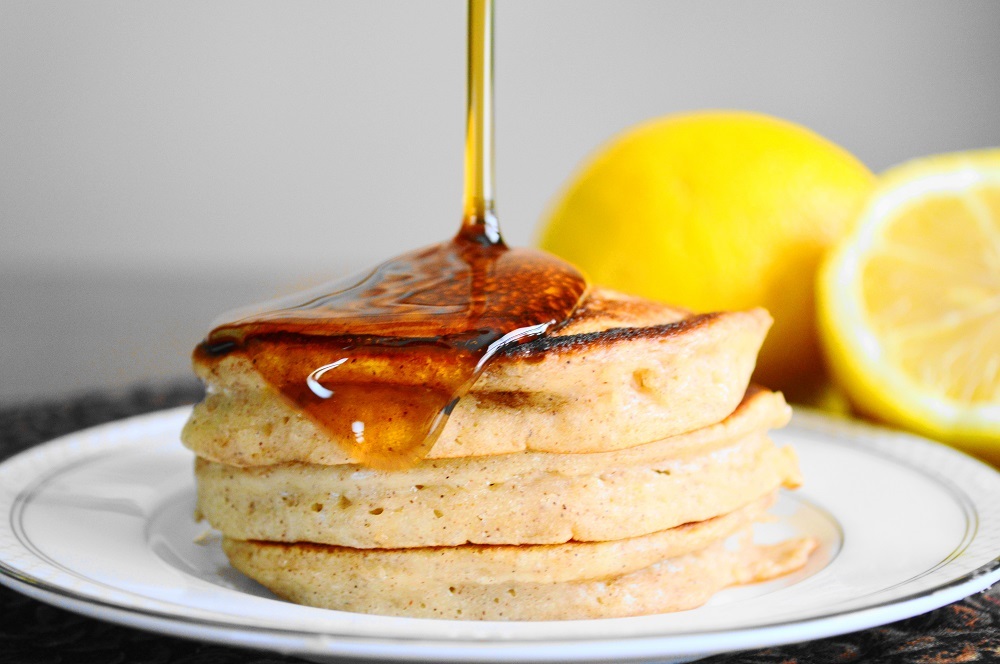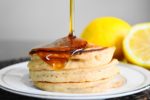 Lemon Yogurt Pancakes
These lemon yogurt pancakes are like fluffy pillows in the mouth. Best of all they're so simple, scrumptious and gluten free for an amazing brunch!
Keyword:
Lemon Yogurt Pancakes, Pancakes
Ingredients
2 1/4

cups

oat flour

3/4

cup

sugar

3

teaspoons

baking powder

1 1/2

teaspoons

cinnamon

1

pinch

salt

1

cup

plain greek yogurt

1

cup

almond milk

2

whole

lemons

zested and juiced

3

whole

eggs

yolks separated from the whites

maple syrup

for topping
Instructions
First, prepare the batter the night before. It makes the morning much easier and allows the flavor to develop! Whisk the flour, sugar, baking powder, cinnamon and salt together in a large mixing bowl to aerate the dry ingredients. In another bowl, whisk the Greek yogurt, milk, lemon zest, lemon juice and egg yolks together until it is smooth. Pour the wet ingredients into the bowl of dry ingredients and whisk it all together into a smooth batter. Have the egg whites separated into another bowl. Use a hand mixer to whip the egg whites into fluffy clouds. Use a spatula to gently fold the fluffy egg whites into the batter to finish it up. Cover the bowl and let it sit overnight.

In the morning, pre-heat an electric griddle to 350 or heat a griddle pan on the stove over medium high heat. Scoop the pancake batter using a ladle onto the griddle, cooking the pancakes in batches. They need to cook for 3-4 minutes on each side to get puffy and golden. Serve the pancakes as they cook and top them with maple syrup. Enjoy an amazing pancake brunch!
Nutrition Facts
Lemon Yogurt Pancakes
Amount Per Serving (4 g)
Calories 323
Calories from Fat 132
% Daily Value*
Fat 14.7g23%
Cholesterol 98mg33%
Sodium 91mg4%
Potassium 500mg14%
Carbohydrates 44.3g15%
Protein 9.1g18%
Calcium 13mg1%
Iron 10mg56%
* Percent Daily Values are based on a 2000 calorie diet.