It doesn't get any more of a tribute to Jeanie, my Nana, than this. This recipe for Lebanese pastry is so revered and sacred on my mom's side of the family that I asked permission to share it. These are normally the strict domain of my big sister, who makes dozens and dozens of them for the Holidays since as far back as I can remember. She's eleven years older than me, so by the time I could remember things she was already a teenager very accomplished at baking, ha! If I don't get to travel south to her house for Christmas she always sends me a tin of them and I live for it. She learned them from my Nana and they are just so special.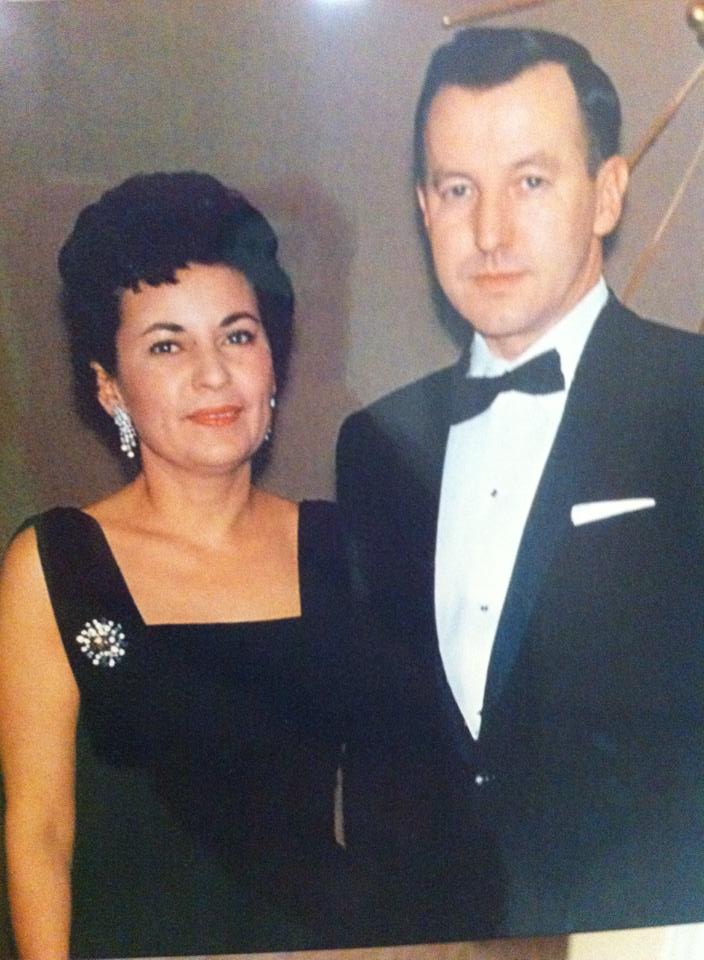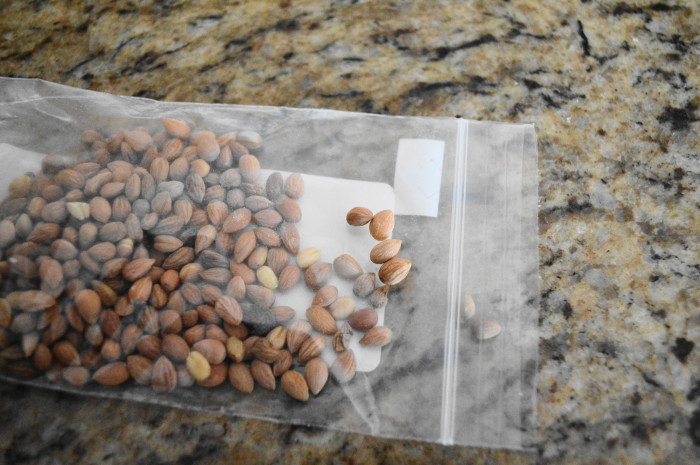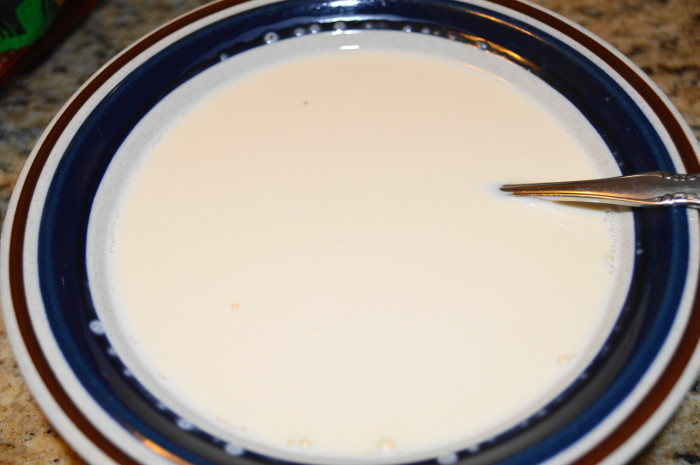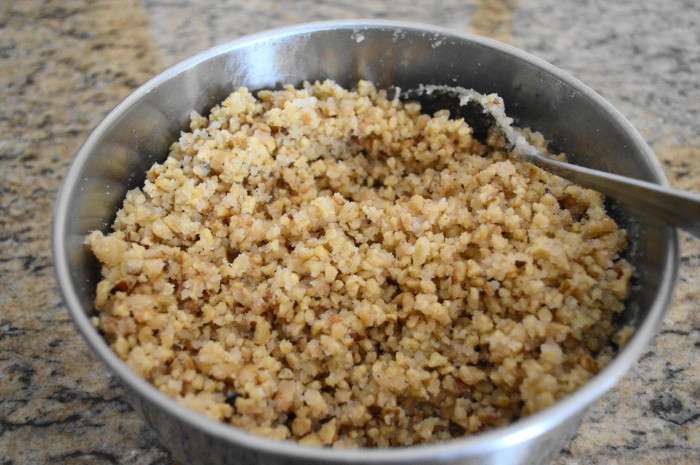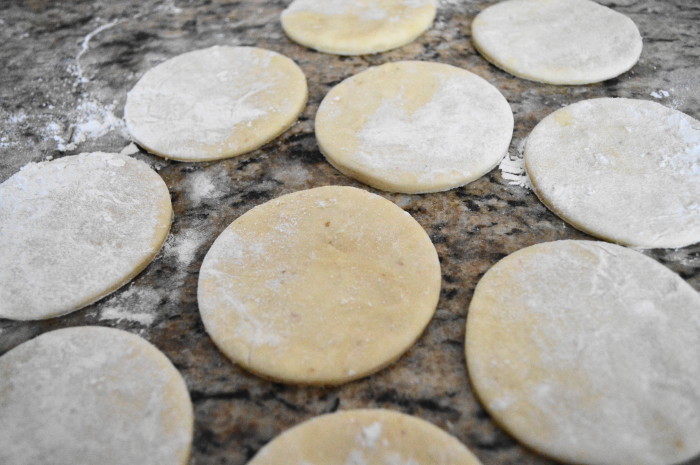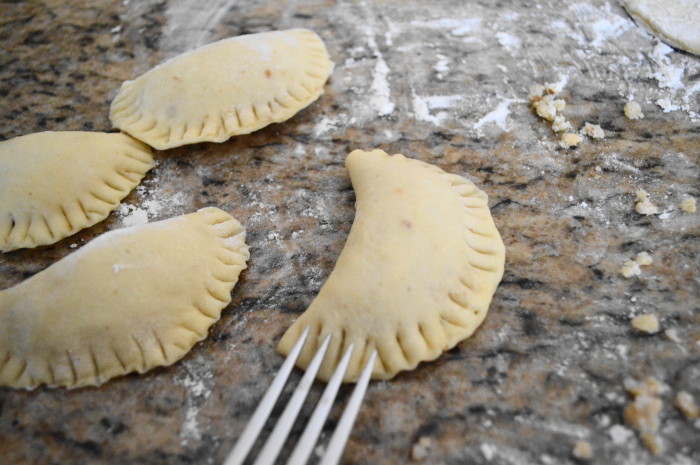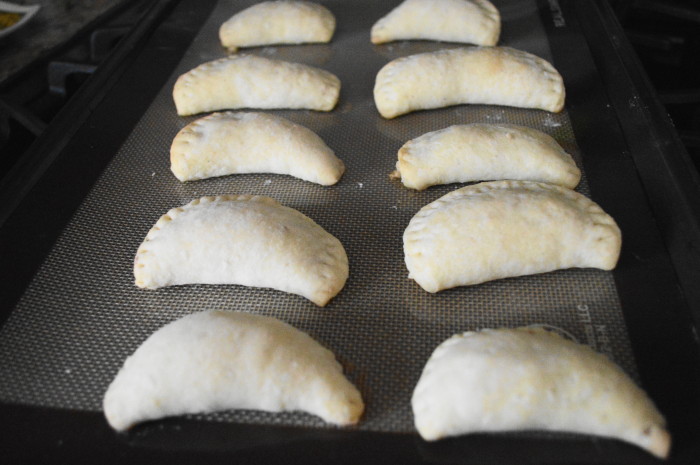 I finished the Lebanese pastry with a generous sprinkle of powdered sugar while they were still warm. Then they finished cooling on cooling racks. It was really fun to make this Lebanese pastry and they were truly a labor of love. I liked to think that my Nana was smiling up there when I made them! Hope you all love them as much as we do in my family. xoxo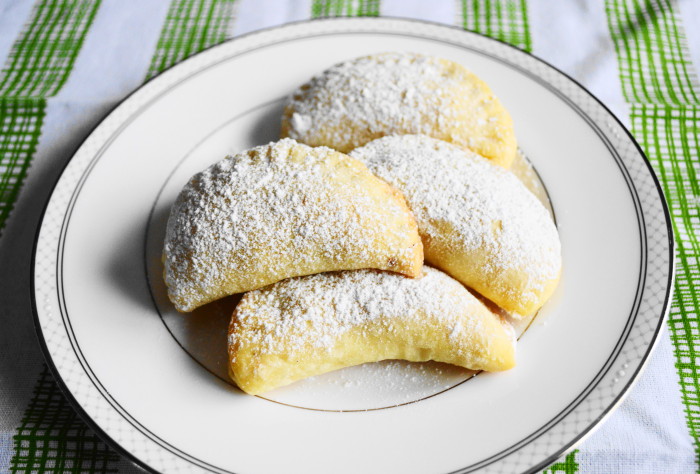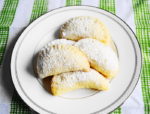 Lebanese Pastry
This Lebanese pastry recipe is a sacred family recipe that means Christmas to me. They are tender and warmly spiced with gorgeous floral notes!
Keyword:
Lebanese Pastry, Pastry
Ingredients
FOR THE DOUGH
2

teaspoons

ground mahlab

5

cups

all-purpose flour

1

teaspoon

salt

4

sticks

butter

cold and diced

1/4

cup

warm water

1

packet

active dry yeast

3/4

cup

evaporated milk

3

whole

eggs
FOR THE FILLING
12

ounces

finely diced walnuts

1

stick

melted butter

1 1/2

cups

granulated sugar

1/4

teaspoon

cinnamon

1/4

teaspoon

nutmeg

1/4

teaspoon

honey

1/8

teaspoon

rose water
Instructions
First, make the dough. In the bowl of a large food processor combine the ground up Mahlab seeds, flour and salt. Pulse it together to aerate it. Add the cubed butter and pulse it again until the mixture is pebbly. In a separate bowl, add the warm water. Pour the yeast into it and let it dissolve, then gently stir in the evaporated milk. Then add the yeasty mixture into the food processor along with the three eggs and run the processor just until you have a sticky, uniform dough. Transfer the dough to a large bowl, cover it lightly with plastic wrap and let it sit in the refrigerator overnight.

The next day, make the filling first. In a bowl, combine the walnuts, butter, sugar, cinnamon, nutmeg, honey and rose water. Stir it together thoroughly to finish the easy and yummy filling! Set it aside. Then, pre-heat the oven to 325 F and line four sheet trays with silicone mats or parchment paper. Take out the dough from the refrigerator.

Divide the dough into four equal pieces. Take the first piece and lightly coat it in flour, then pat it out into a disc on a clean, well floured surface. Roll the disc out with a floured rolling pin until it is about 1/4 inch thick. Using a 3.5 inch round cutter, cut out rounds from the dough. You should get about 9. Then gently form the scraps into a smooth disc and roll it out again to cut out another 3 discs.

Add a scant tablespoon of filling on one half of each disc, then seal them by bringing the other half over and thoroughly crimping the edges together. Form pretty tine marks on the edges by pressing a fork along the edges of each pastry. Transfer the dozen pastries onto one of the prepared trays, and repeat the process with the other three quarters of dough.

Once all 4 trays are full, bake them in two batches for 20 minutes each until they are puffy and golden. Take them out when they are done and sprinkle them generously with powdered sugar while they are still a little warm. Let them finish cooling on cooling racks before you seal them up in pretty tins. Have fun spreading the Holiday cheer!
Nutrition Facts
Lebanese Pastry
Amount Per Serving (2 pastries)
Calories 346
Calories from Fat 257
% Daily Value*
Fat 28.6g44%
Cholesterol 73mg24%
Sodium 249mg11%
Potassium 117mg3%
Carbohydrates 19.7g7%
Protein 5.6g11%
Calcium 30mg3%
Iron 0.9mg5%
* Percent Daily Values are based on a 2000 calorie diet.
SaveSave