Cooler, late summer nights are made for sitting by a fire pit with marshmallows to roast. I decided to make our own homemade mint marshmallows for just such an occasion this week! Just the thought of slightly charred mint flavored marshmallows with melty chocolate and graham crackers made me so happy. I learned how to make marshmallows in culinary school and I couldn't believe how much easier they were to make than I thought.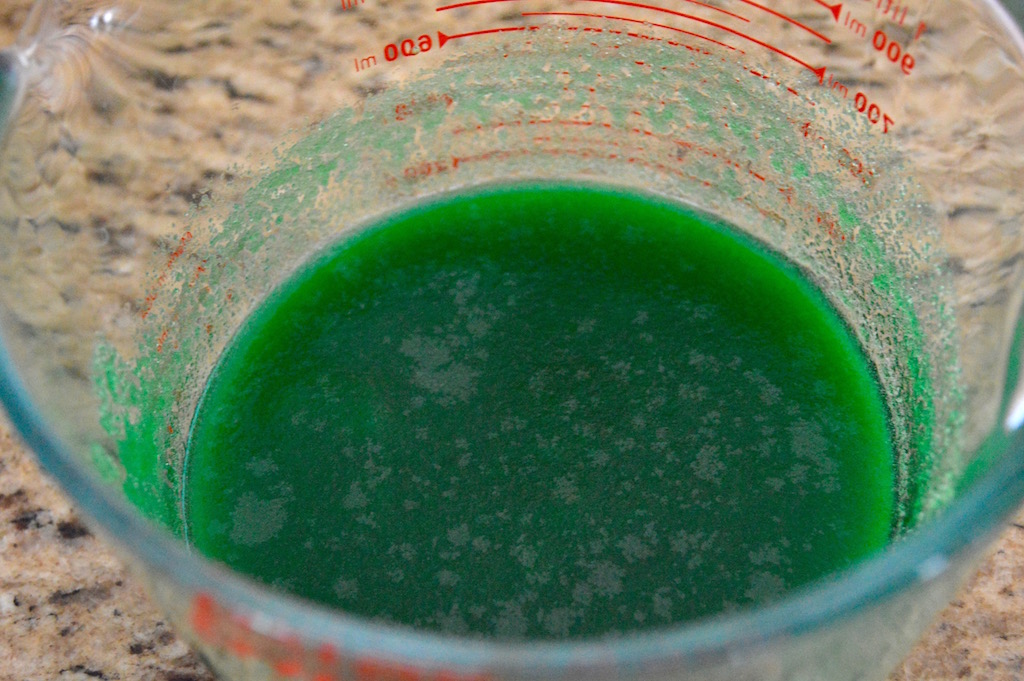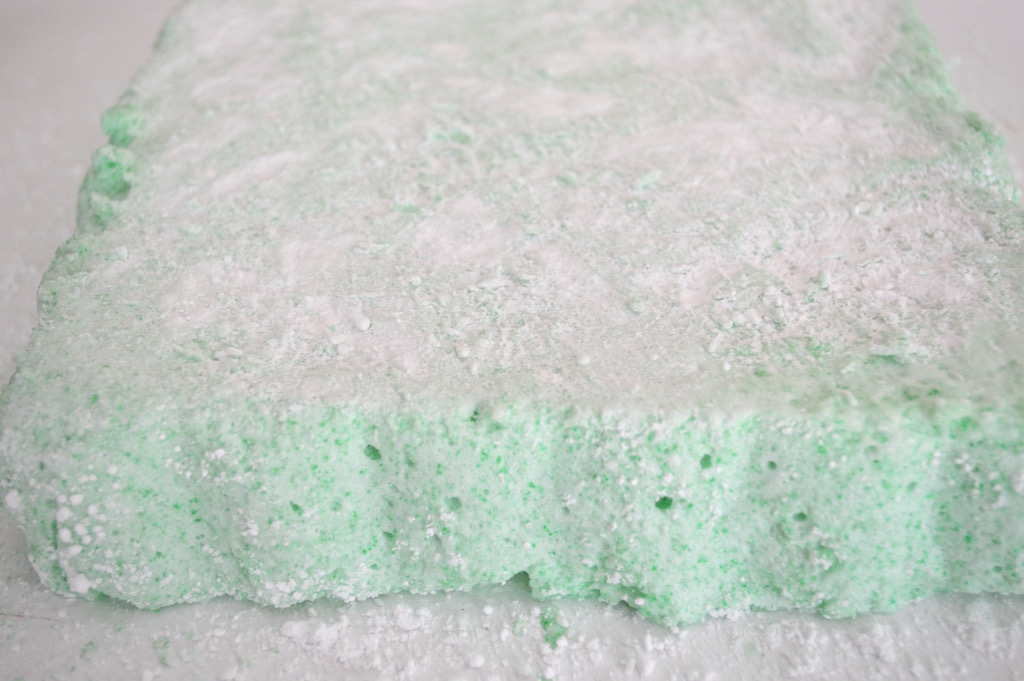 After that, the possibilities were endless for these delectable beauties. They were so fluffy and minty just on their own. I have all kinds of yummy plans for them though, including the aforementioned s'mores. There will also be an amazing treat coming soon later this week so be sure to stay tuned! Hope you all enjoy this perfect summer treat around a warm fire. xoxo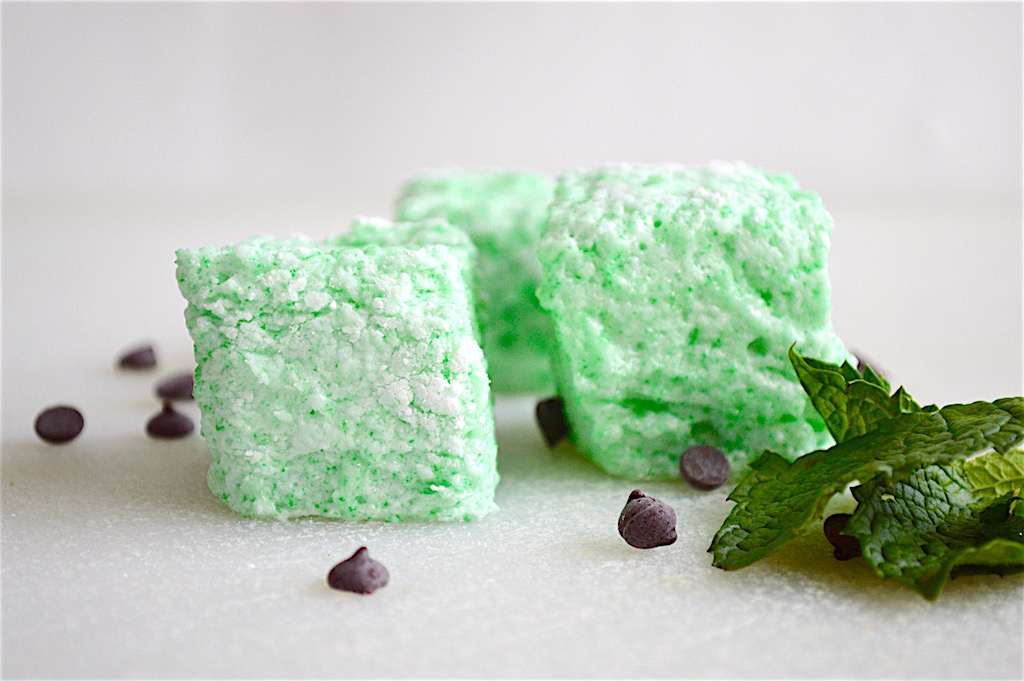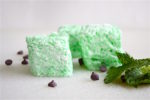 Homemade Mint Marshmallows
It is so much easier than it seems to make your own amazing homemade mint marshmallows! They are perfect to go into s'mores or other treats.
Keyword:
Homemade Mint Marshmallows, Marshmallows
Ingredients
powdered sugar

for the pan

3/4

cup

cold water

divided

1/4

cup

mint extract

1/4

teaspoon

green food coloring

1

ounce

granulated gelatin

(1 box of 4 envelopes)

4

whole

egg whites

2 1/4

cups

granulated sugar

1/4

cup

light corn syrup
Instructions
Take an 8 x 8 baking dish and line it with plastic wrap. Sprinkle a generous layer of powdered sugar on the plastic wrap. Combine 1/2 cup of the cold water, mint extract and food coloring in a big bowl and stir it all together. Then pour the granulated gelatin into the mixture and stir it all again well so that the gelatin is thoroughly mixed in. Set it aside to let it turn into a soft, green gelatin.

Meanwhile, get a small pot on the stove filled halfway with water and bring it to a simmer over medium heat. While the water heats up, combine the egg whites, sugar, corn syrup and remaining 1/4 cup of water in a large, heat proof bowl. Set the bowl over the simmering water and beat it together with a hand mixer to lightly cook the eggs and dissolve the sugar for about a minute. Then add the gelatin mixture in and keep mixing it with the hand mixer for another 2-3 minutes over the heat.

Take the bowl off of the heat and continue to mix it all on medium speed for about 10-15 minutes, until it has doubled in volume and becomes thick enough to be slightly stiff. Pour the mixture into the prepared pan and sprinkle it with another generous layer of powdered sugar on top. Let it sit on a shelf in the freezer for 3-4 hours to completely set. Then turn it out onto a clean cutting board dusted with more powdered sugar and peel the plastic wrap off of the bottom. Cut them into roughly 1 inch cubes and serve with s'mores, in crispy treats, you name it!
Nutrition Facts
Homemade Mint Marshmallows
Amount Per Serving (1 serving)
Calories 129
% Daily Value*
Carbohydrates 31.9g11%
* Percent Daily Values are based on a 2000 calorie diet.