Lemon curd is so bright and fresh tasting for spring. I love how versatile it is too! It can go into tart shells, on top of pancakes, in sweet crepes, you name it. Making homemade lemon curd is simple to do and so much tastier than store bought. There aren't many ingredients.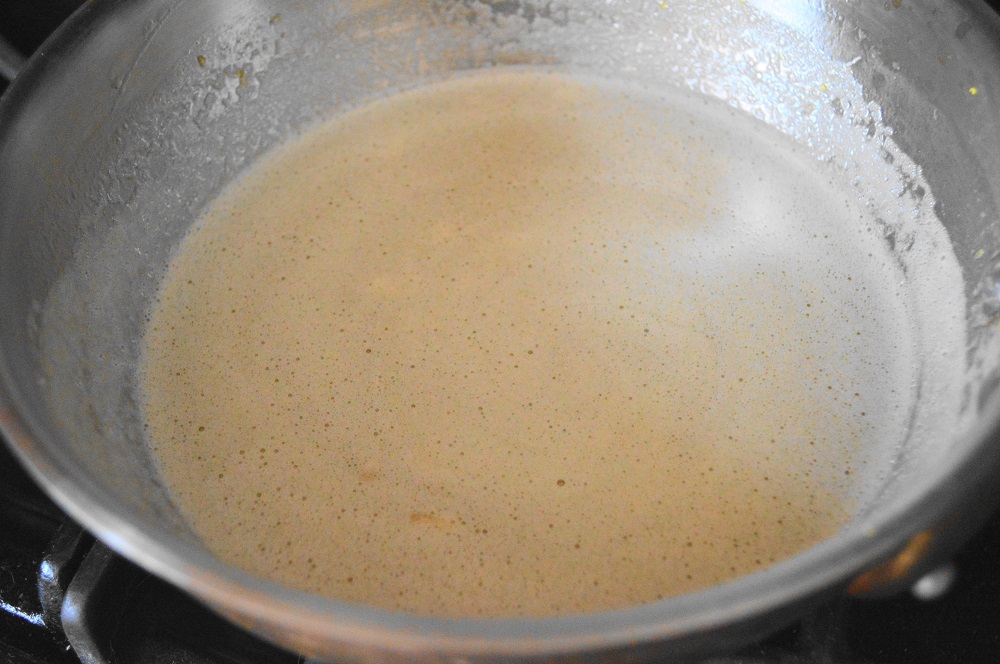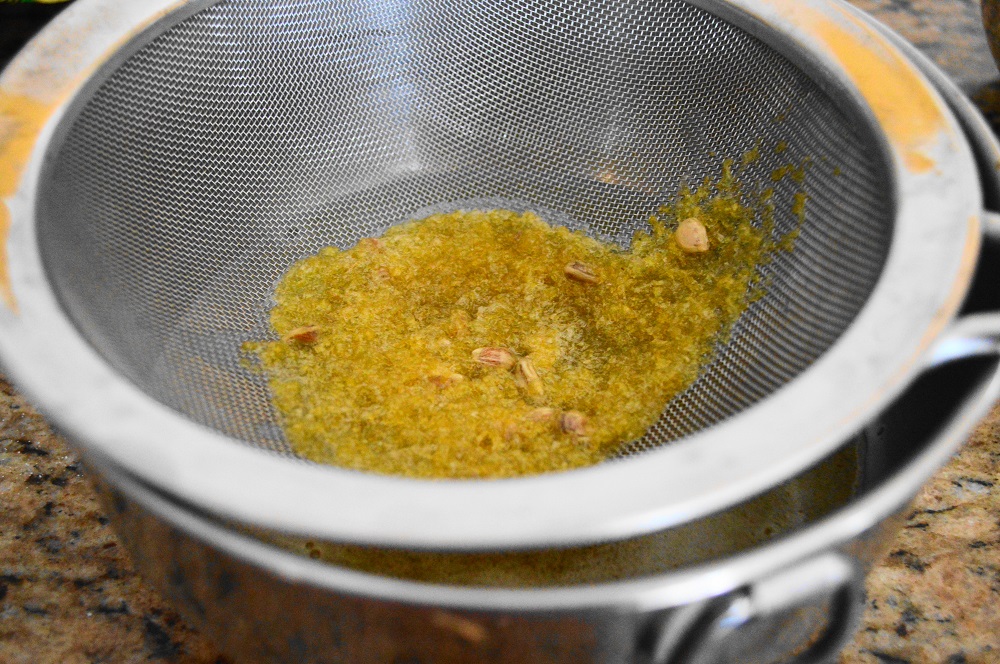 Once the mixture was strained, it was time to temper the eggs before I brought the homemade lemon curd together. Tempering the eggs was the most crucial step. If I added the cold egg yolks right into the hot liquid, they would have scrambled. Yuck! That would not have been good for a smooth, luscious lemon curd. To temper them, I whisked a small amount of the hot liquid into my bowl of egg yolks. That gently brought them up to a higher temperature so that they wouldn't scramble in the rest of the remaining liquid!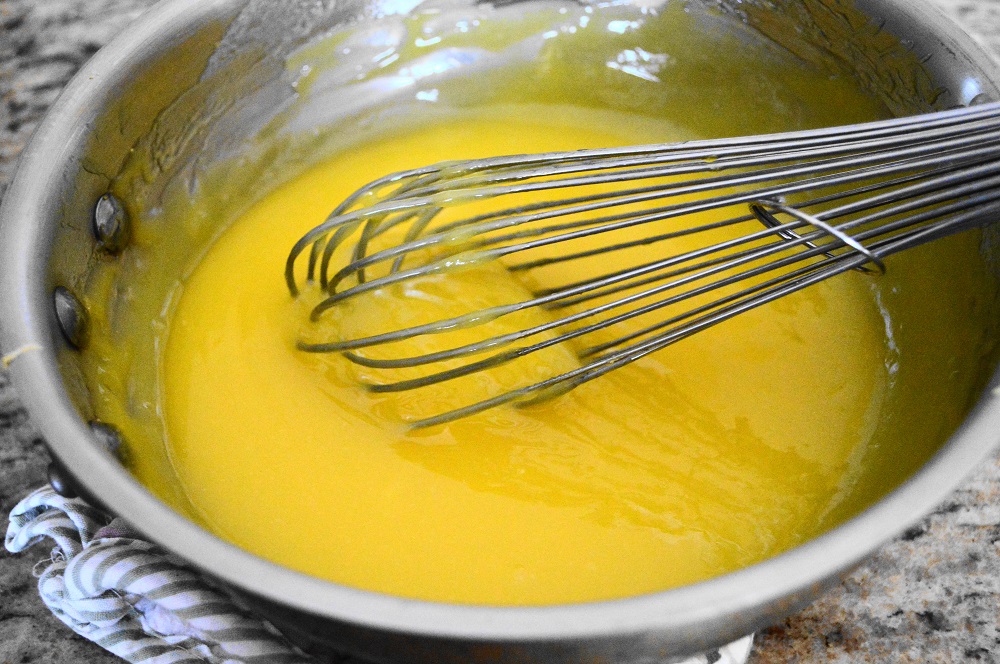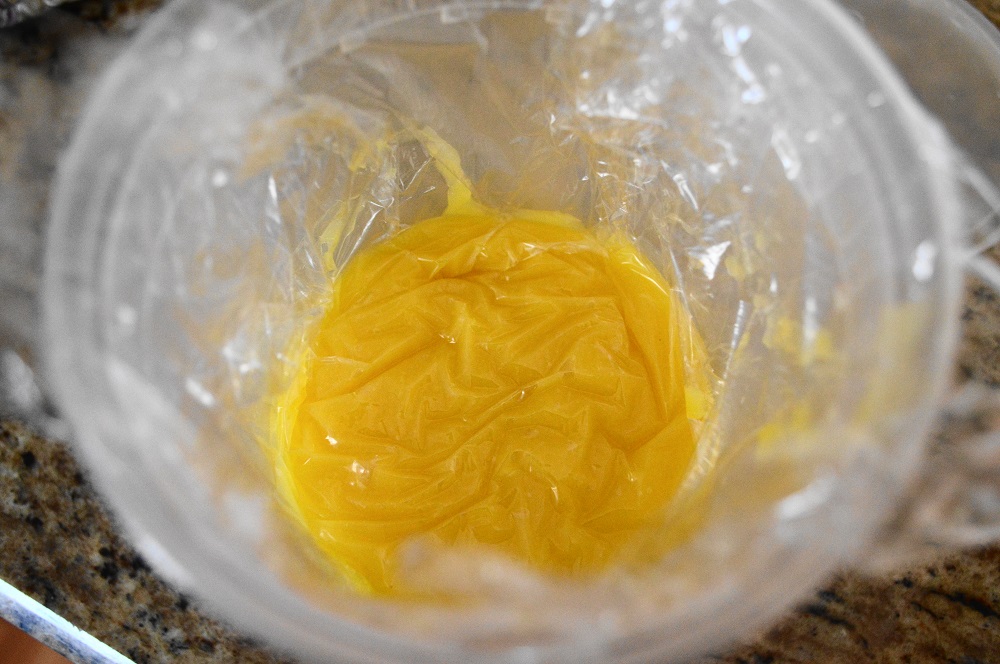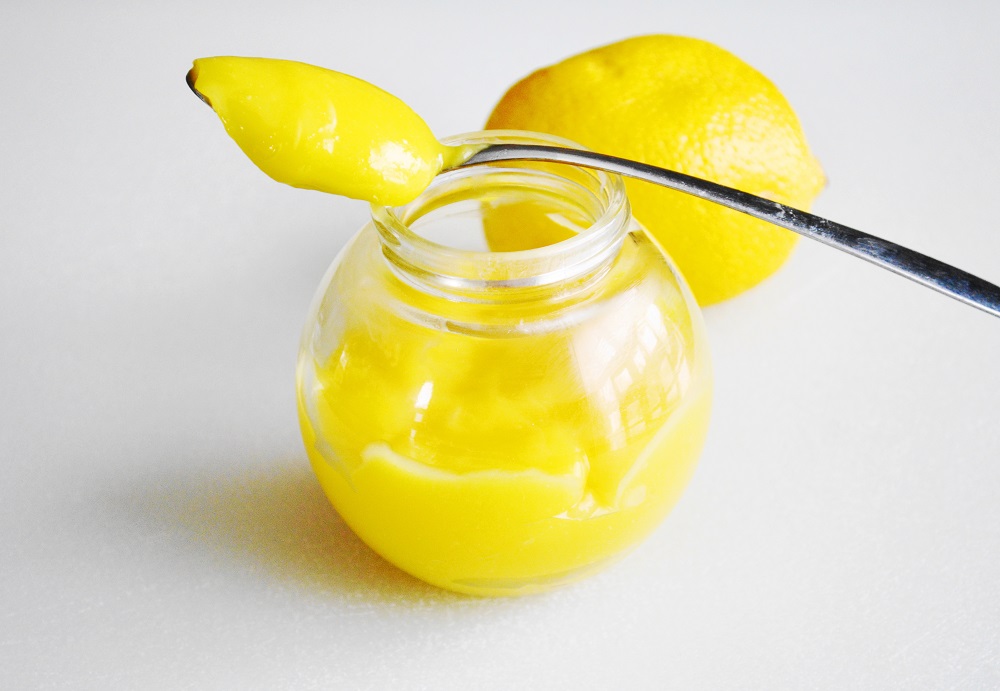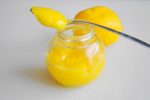 Homemade Lemon Curd
Homemade lemon curd is so simple to make and amazing! It can be used in countless ways for desserts, pancakes, you name it.
Keyword:
Custards, Lemon Curd
Ingredients
4

whole

lemons

zested and juiced

1

stick

butter

3/4

cup

sugar

8

whole

egg yolks

reserve the egg whites for meringue or omelettes!
Instructions
Combine the lemon zest, lemon juice, butter and sugar in a small saucepan and bring it to a low boil over medium low heat. Let the butter melt and the sugar dissolve while you give it an occasional stir. While the lemon mixture heats up, beat the egg yolks thoroughly together in their own bowl until they are liquid.

Take the lemon mixture off of the heat once it starts to gently boil, then pour it through a fine mesh strainer to get rid of the lemon zest and any little particles in the lemon juice. Take a 1/4 cup of the lemon mixture and whisk it into the egg yolks to temper them. Transfer the remaining lemon mixture back into the sauce pan and heat it back up over medium low heat. Pour the tempered eggs into the sauce pan while you whisk it into the lemon mixture. Keep whisking for about 2 minutes to let the lemon curd thicken. The mixture can bubble around the edges but do not let it come to a boil or else the eggs will scramble.

Once it has thickened for 2 minutes, take it off of the heat and let it cool for a couple of minutes. Then spoon it into a clean container. Cover the lemon curd with plastic wrap right on top of it so that it doesn't develop a skin, then seal the container with its top. Let the lemon curd chill for at least 3 hours before using it in countless ways!
Nutrition Facts
Homemade Lemon Curd
Amount Per Serving
Calories 234
Calories from Fat 145
% Daily Value*
Fat 16.1g25%
Cholesterol 240mg80%
Sodium 90mg4%
Potassium 62mg2%
Carbohydrates 22.1g7%
Protein 3.1g6%
Calcium 30mg3%
Iron 0.7mg4%
* Percent Daily Values are based on a 2000 calorie diet.
SaveSave