I try to always be grateful for what I have every day. This time of year though always makes me reflective and gets me really feeling thankful. I put together a short list of just some of the things I'm thankful for!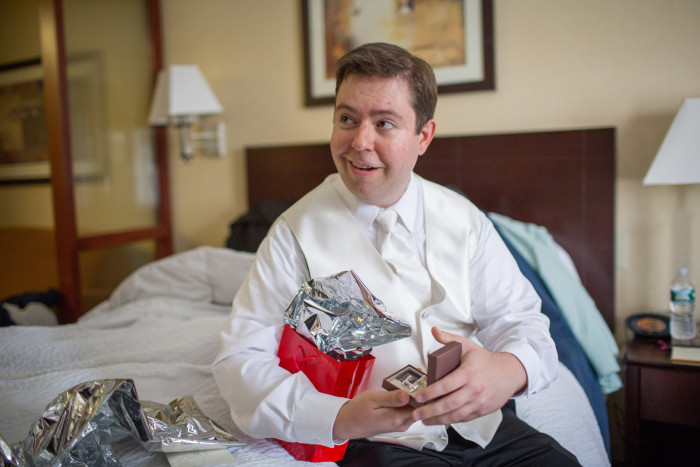 First and foremost, I'm feeling thankful for this handsome man. This is one of my favorite photos of my husband Marc on our wedding day. He's the love of my life, my best friend, and my sweet, goofy man cake. Whether we are performing on stage together, going on traveling adventures or having a quiet night at home, we are always a team. I'm forever grateful for my partner in crime.
I'm thankful for this trio of furry cuteness. Their antics make me laugh every single day and their warm snuggles make me melt. Our three rescue cats are our family and I love them to pieces. This is about as close as I will ever get to them all looking at the camera, ha!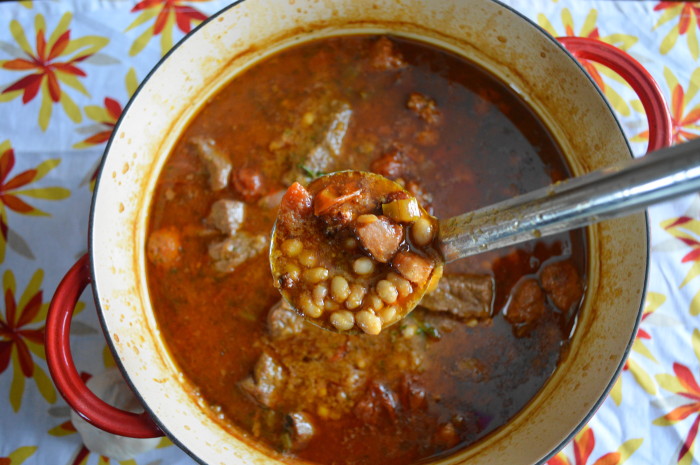 New Jersey is starting to get cold now, and that has me feeling thankful for fuzzy blankets and hot, comforting stews like this cassoulet. These are just a few of my favorites, but above all I'm feeling thankful for my amazing family and my wonderful group of friends. They're everything to me. I can't wait to have a wonderful afternoon tomorrow of food and fun with lots of people I love. I'm wishing you all a Happy Thanksgiving from Jeanie and Lulu's Kitchen! xoxo