Whenever I go out for Chinese Food, Chinese scallion bread is one of my absolute favorite things about it. I've already confessed about being a complete carb addict and this time is no exception. It's so perfect as an accompaniment to all of that flavorful Chinese food with those aromatic scallions! When I decided to make my Chengdu style noodles, I knew I wanted to make my own version of that favorite scallion bread at home to go with it. The dough came together quickly!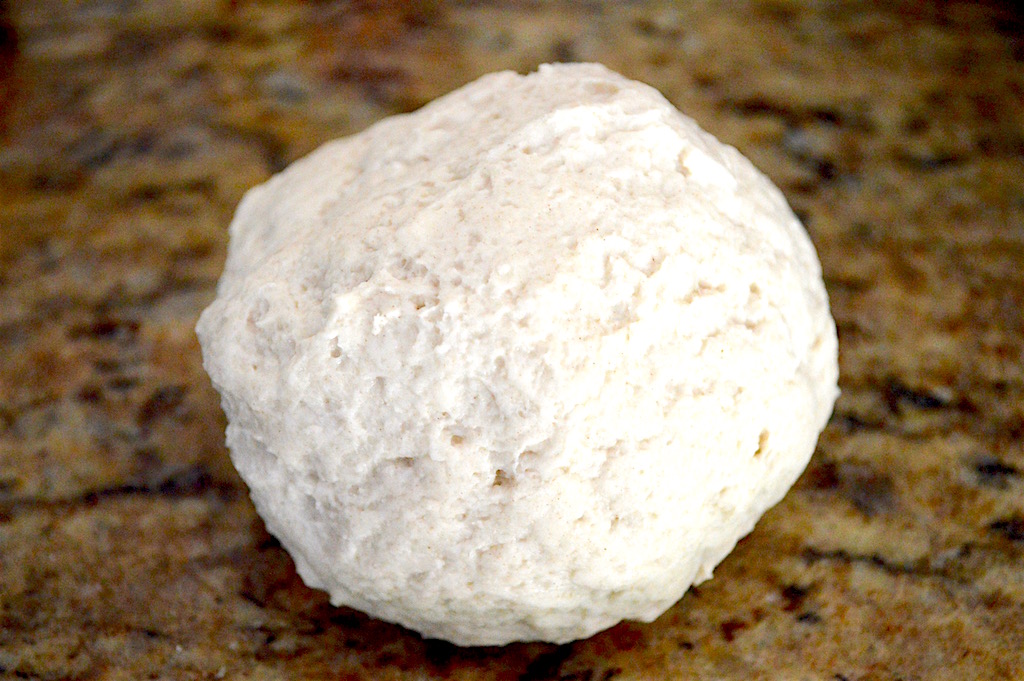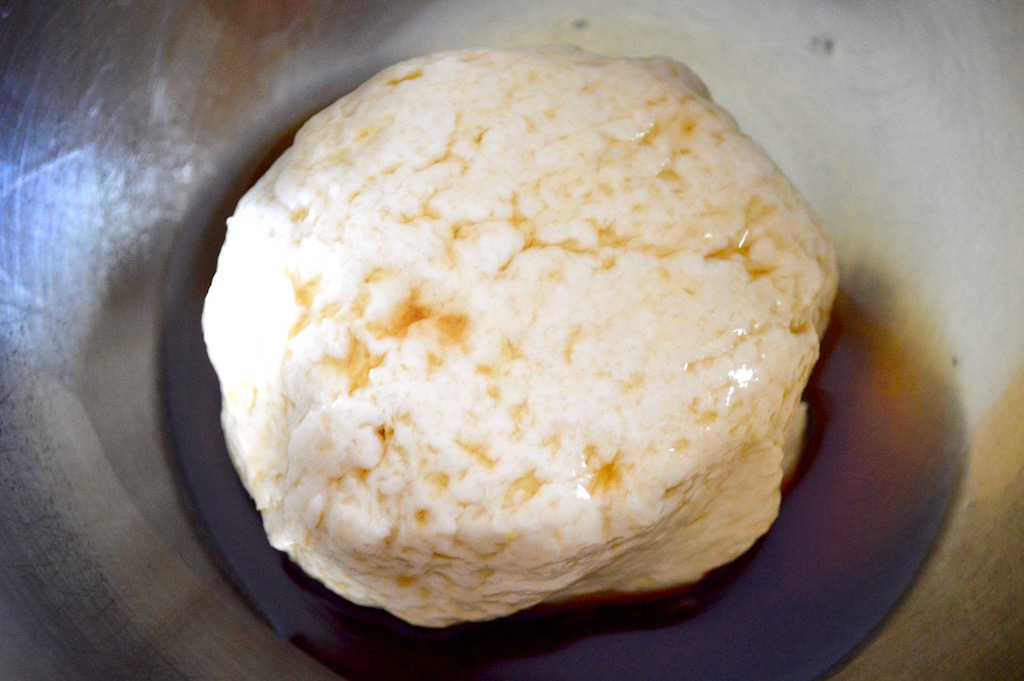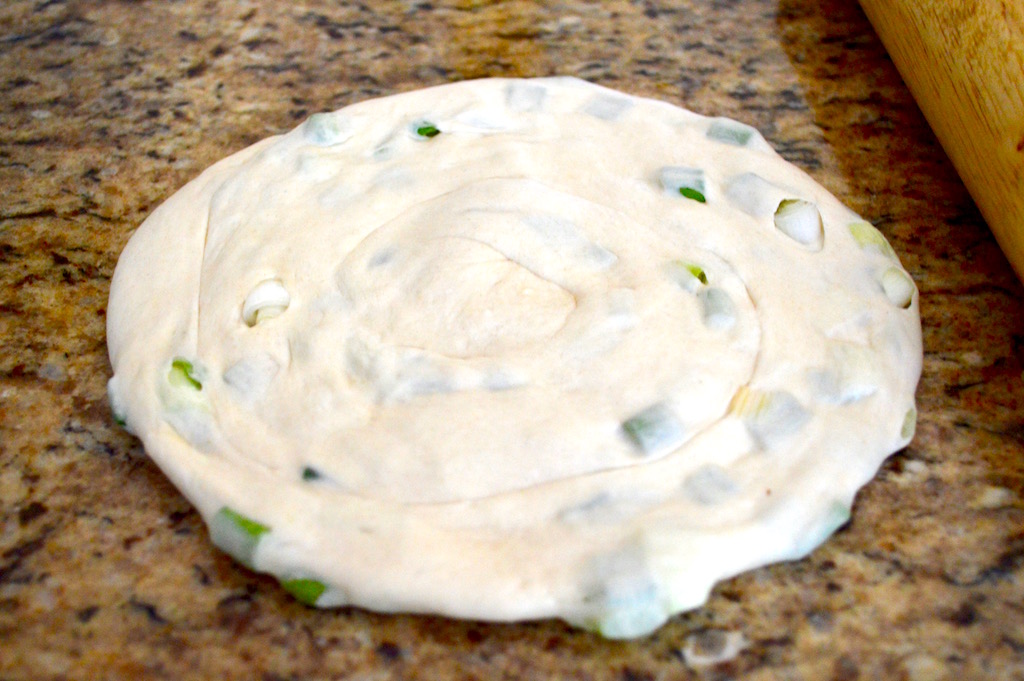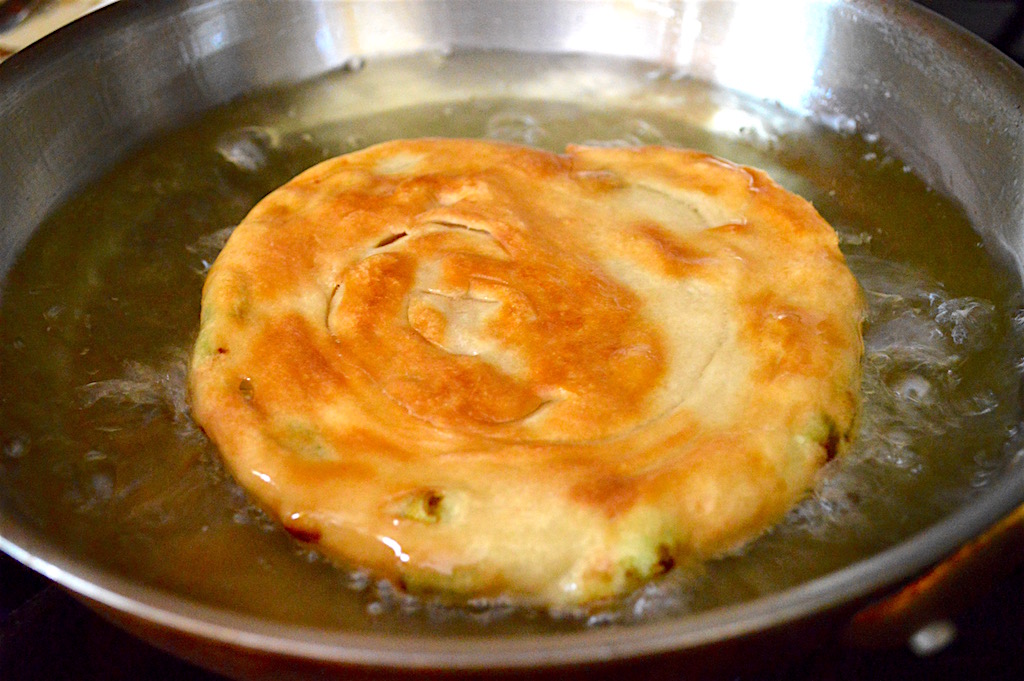 I let the bread drain on paper towel before quartering it and serving it immediately. Oh my goodness, it was heaven right out of the pan and so warm! The sesame oil gave it loads of flavor. It also had fantastic texture with the crispy outside and tender interior. It was perfect on the side of our Chinese feast without having to dial up for takeout! Enjoy!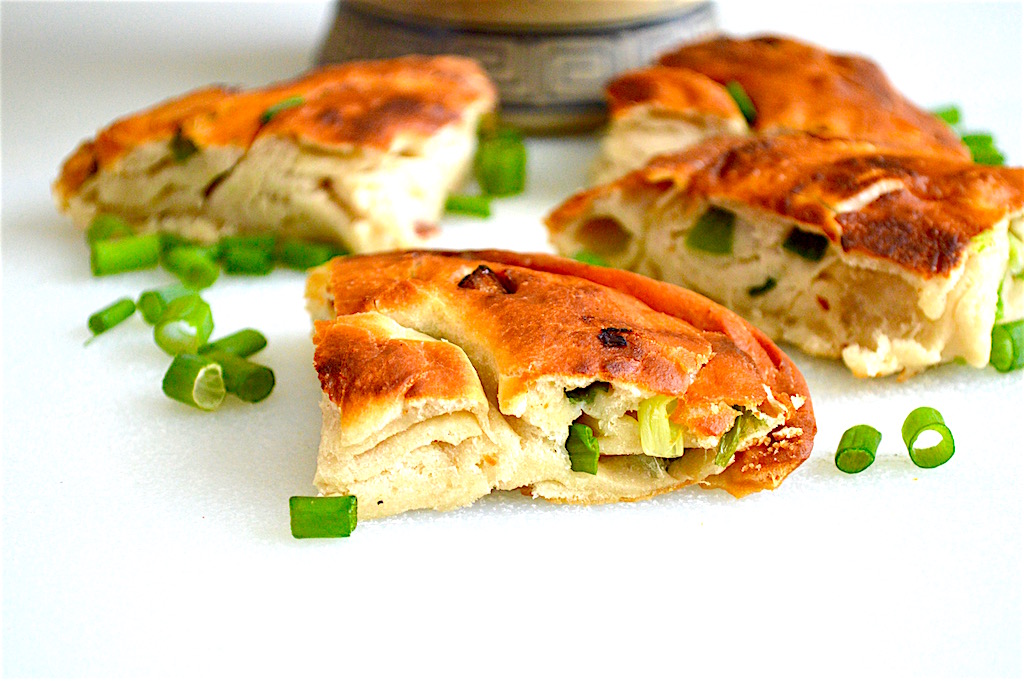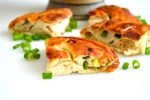 Chinese Scallion Bread
Ingredients
1

cup

all-purpose flour

1

teaspoon

salt

1/2

teaspoon

baking powder

1/2

cup

cold water

2

tablespoons

sesame oil

1

bunch

scallions

thinly sliced, both the green and white parts

canola oil

as needed for pan frying
Instructions
Set up a food processor and combine the flour, salt and baking powder in its bowl. Pulse it a couple of times to aerate the dry ingredients. Run the processor while you pour the cold water in until you have a sticky dough form. Turn the dough out onto a lightly floured and clean surface and bring it together into a smooth ball. Transfer the ball of dough to a bowl and pour the sesame oil over it. Make sure it is all coated in the sesame oil, then cover it and let it rest for an hour.

When it is done resting, roll it out into a large rectangle that it about 1/4 inch thick. Sprinkle enough of the scallions on the rectangle to pretty well cover it in a single layer. Roll up the long side of the rectangle tightly over the scallions so that you have a long log. Take the log and roll it tightly into a spiral that looks like a snail shell. Roll out the snail shell to be a thin round pancake. Then heat about 2 inches of canola oil in a large skillet over medium high heat.

Once the oil is hot, pan fry the scallion bread for 3-4 minutes on each side to get it golden brown and crispy on the outside. It will puff up and the interior needs to cook too. When it is done, transfer it to a plate lined with a paper towel to drain it. Then cut it into quarters and serve it immediately with a delicious Chinese meal!
SaveSave