With all of the summer cookouts going on, I've definitely had my fill of wonderful, beefy burgers. It was time to switch it up and go vegetarian for a night. So I devised these absolutely incredible black bean burgers! They were much easier than I thought to put together and so satisfying too.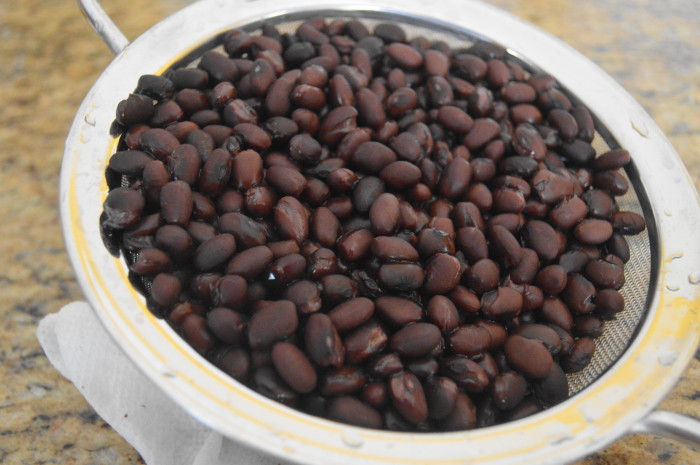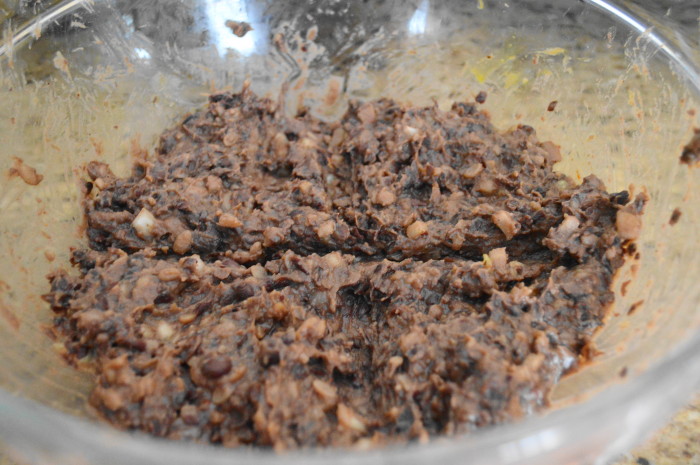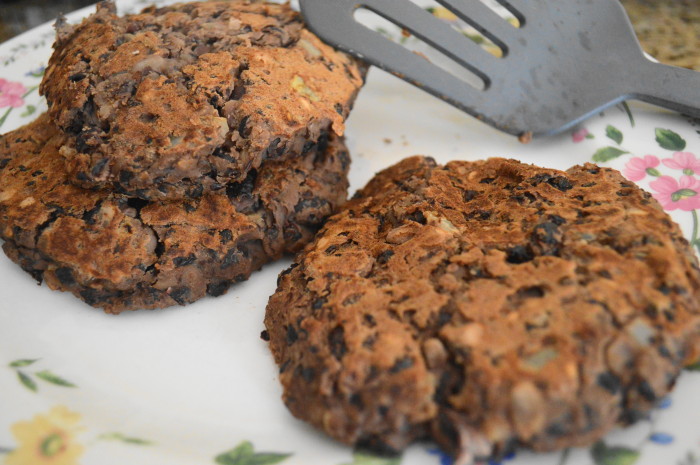 I just dressed them up with mashed avocado, sliced tomato, sliced onion and ketchup on a toasty roll. Then it was time to dig in. They were so meaty without the meat, ha! There was just enough heat to give great flavor. The patties were so tender. I loved going vegetarian for a night with these black bean burgers, hope you do too. Enjoy, friends! xoxo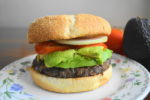 Black Bean Burgers
Ingredients
2

cans

black beans

15 oz size, drained, rinsed and mashed

1/2

an

onion

peeled and minced, plus the other side sliced for garnish

2

whole

eggs

1

dash

worcestershire sauce

1/2

teaspoon

salt

1/2

teaspoon

smoked paprika

1/2

teaspoon

chili powder

4

whole

hamburger rolls

2

whole

avocados

peeled, pitted and mashed

sliced tomato

as needed

ketchup or mayo

as needed
Instructions
In a large bowl combine the mashed black beans, minced onion, eggs, Worcestershire sauce, salt, smoked paprika and chili powder. With cleans hands bring it together into one uniform mixture. Press it down into a flat disc and score the disc into quarters to lay out the 4 patties.

Pre-heat an electric griddle to 350 or heat a non-stick griddle pan over medium high heat. Form each of the scored quarters into firm patties and get them onto the hot flat tops. Allow them to cook and brown in the first side for 4-5 minutes, then flip them to do the same on the other side. Remove them to a plate and get ready to serve!

Have toasted hamburger rolls and any other condiments you want ready to dress these babies up. I served mine with mashed avocado, tomato slices, and onion slices with some ketchup to top it off. These could also be served in lettuce leaves to cut out the carbs!
SaveSave