Banana bread is such an amazing and easy bread to make. It's a quick bread with no yeast to worry about and most of all, it is just so yummy. I remember my sister making it so many times when I was growing up and it was (and still is) one of my favorite treats! When there are overripe bananas in the house about to go bad, it's the perfect way to use them up. I decided to play with the basic recipe to see if I could make a lighter version with just a few easy substitutions, and this amazing banana walnut butterscotch bread was born.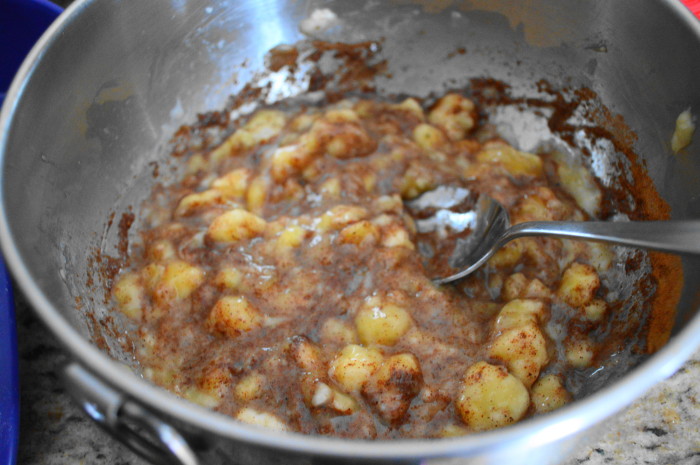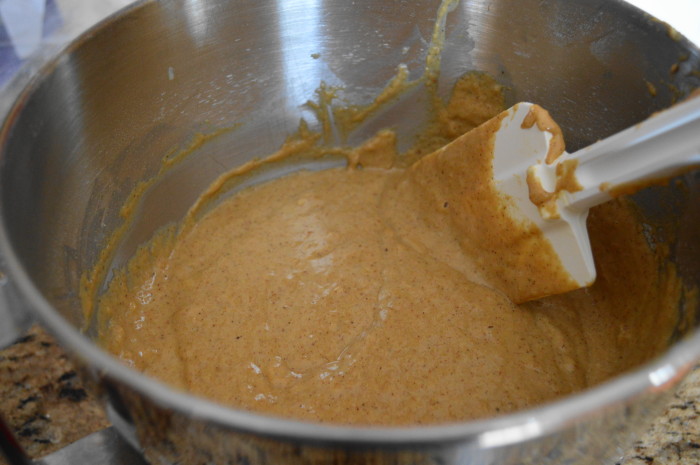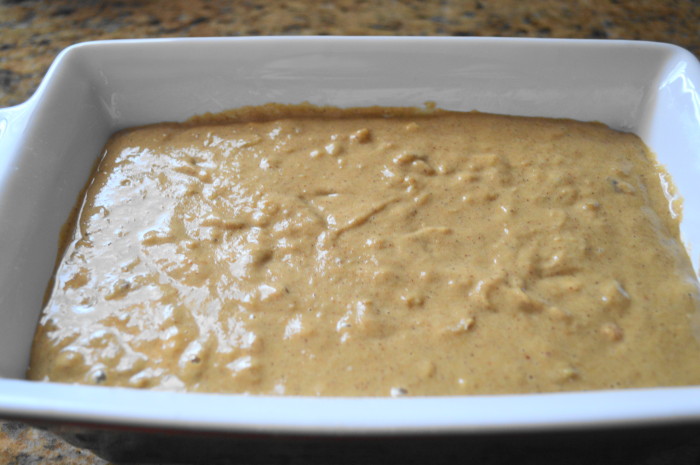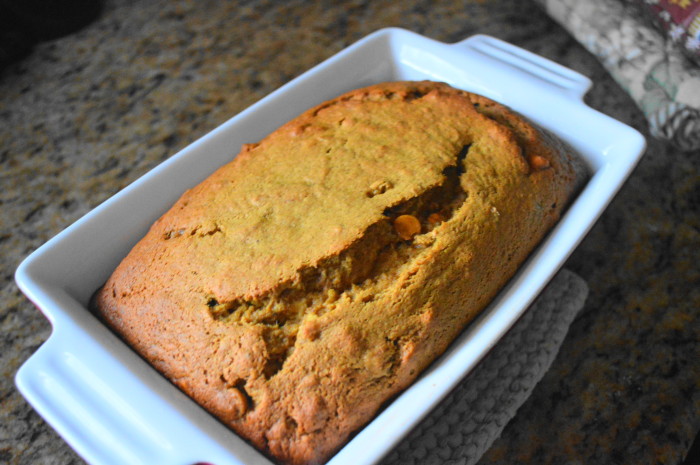 Once it was cooled and I took a million photos, I finally got to sample it. It was better than I ever could have hoped! Using the quinoa flour and vanilla almond milk enhanced the nutty flavor so beautifully, even more so than regular milk or flour would have. The crumb was incredibly moist with a slightly crisp crust. I was a happy, happy woman. Enjoy the handy printable just below friends! Psst, if you have leftovers that are getting stale, check out how to use it in my amazing banana bread french toast casserole!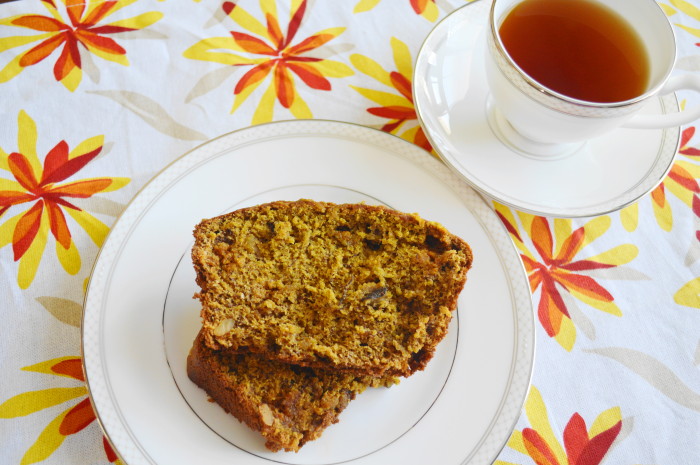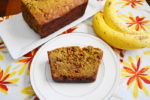 Banana Walnut Butterscotch Bread
Course:
Breakfast, Dessert
Ingredients
3

whole

bananas

very ripe

1

tablespoon

vanilla almond milk

1

teaspoon

cinnamon

1/2

teaspoon

nutmeg

1/4

teaspoon

banana extract

2

cups

quinoa flour

1

teaspoon

baking powder

1

teaspoon

baking soda

1

teaspoon

salt

1

cup

dark brown sugar

1/2

cup

cinnamon apple sauce

2

whole

eggs

1/2

cup

chopped walnuts

1/2

cup

butterscotch chips
Instructions
Pre-heat the oven to 325 and liberally grease a loaf pan with vegetable cooking spray or shortening. In a bowl, mash the unpeeled bananas, then stir in the almond milk, cinnamon, nutmeg and banana extract. In another bowl, thoroughly whisk together the quinoa flour, baking powder, baking soda and salt.

Set up your stand mixer with the paddle attachment and add the brown sugar and apple sauce to its bowl. Cream them together completely, then crack in the two eggs and let them get incorporated. Pour the banana mixture in next. Once that is thoroughly mixed in, slowly pour in the dry ingredient mixture until a soft batter forms.

Switch to a rubber spatula and gently fold in the walnuts and butterscotch chips. Then transfer the banana walnut butterscotch bread batter to the prepared loaf pan and smooth it out on top. Let it bake for an hour to an hour and fifteen minutes, until golden on top and a toothpick inserted in the center comes out clean.

Take the bread out and let it cool for at least half an hour to an hour in the loaf pan, then carefully turn it out onto a rack to finish cooling. Then serve and enjoy with a great cup of tea or coffee!
SaveSave