So when I made my banana walnut butterscotch bread the other day, Marc and I had two thin slices each over a couple of days before it started to get a little stale. With about 3/4 of the loaf still left there was no way I was letting it go to waste, so I did what any food lover does with stale bread…I made french toast with it! This banana bread french toast casserole was a cinch to put together last night and bake this morning.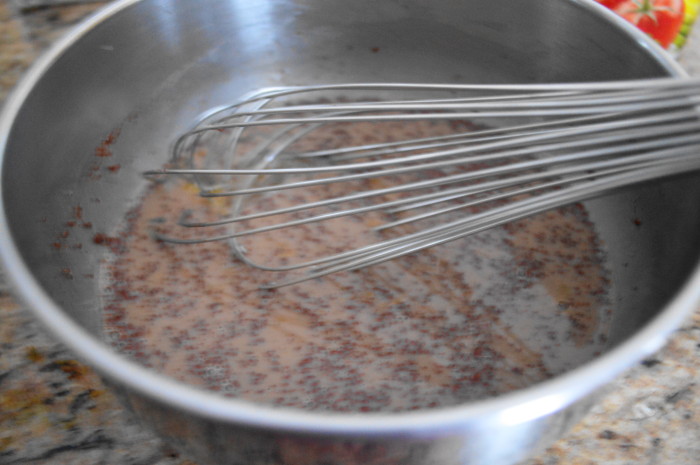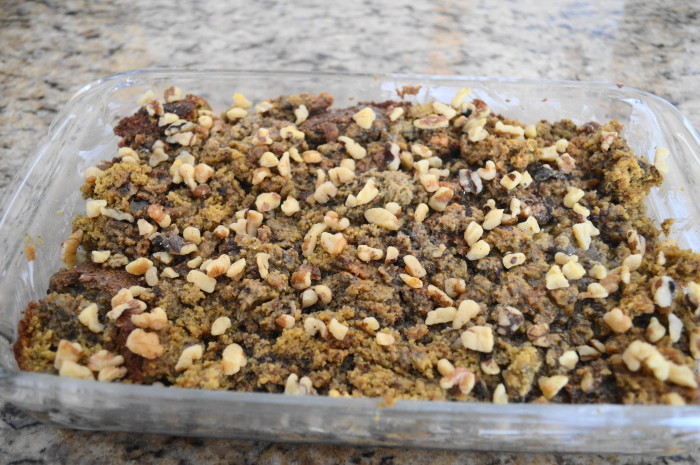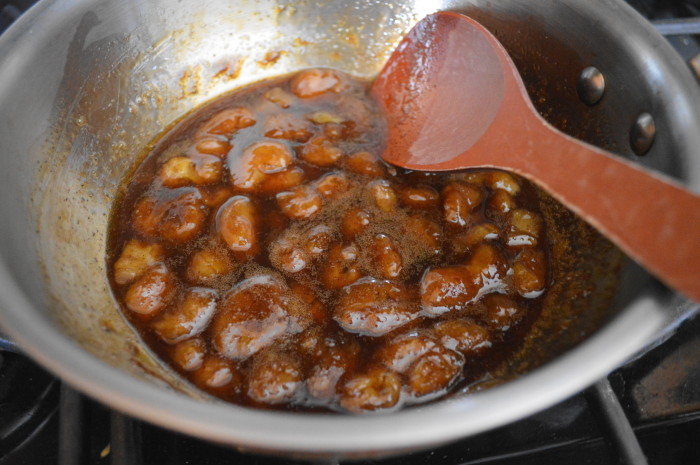 When the banana bread French toast bake was done, I took it out and let it set for 5 minutes. It smelled so incredible! Then I just cut it into 4 equal pieces and plated it up. The luscious banana rum sauce was evenly divided among the 4 pieces and it was ready to serve immediately. The outside of the casserole was slightly crisp and the interior was delightfully custardy. Oh my goodness, it was heaven for brunch! The handy printable is just below, enjoy friends!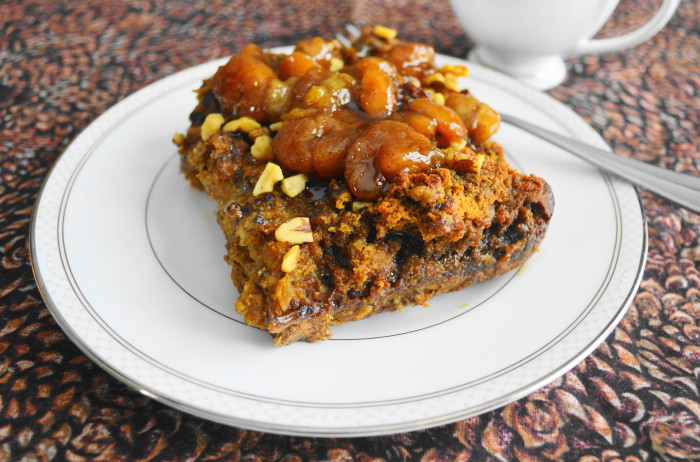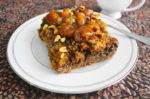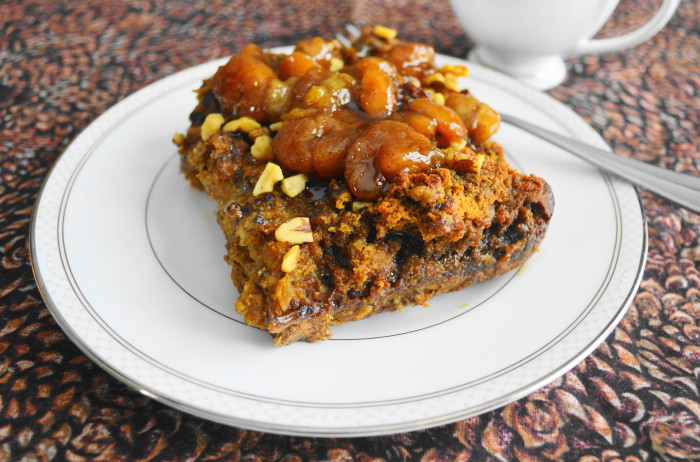 Banana Bread French Toast Casserole
Ingredients
FOR THE BANANA FRENCH TOAST CASSEROLE
3/4

loaf

homemade banana bread

cubed *see post from 1/23/15

1/2

cup

dark chocolate almond milk

1/2

cup

vanilla almond milk

4

whole

eggs

1

teaspoon

cinnamon

1/2

teaspoon

nutmeg

1/2

teaspoon

banana extract

1

pinch

salt

chopped walnuts

as needed for topping
FOR THE BANANA RUM SAUCE
1

cup

water

1/2

cup

dark brown sugar

2

whole

bananas

peeled and thinly sliced

1/4

teaspoon

cinnamon

1/4

teaspoon

rum
Instructions
Take an 11 x 7 baking dish and grease it well with vegetable shortening or butter. Add the cubed banana bread into the dish and set it aside. In a bowl, thoroughly whisk together the chocolate almond milk, vanilla almond milk, eggs, banana extract, cinnamon, nutmeg and salt. Pour it all over the cubed bread in the dish, then gently press the bread into it to make sure everything gets well soaked in the custard. Cover the dish with foil and let it sit in the refrigerator overnight.

In the morning, pre-heat the oven to 350. Take the baking dish out of the refrigerator and uncover it. Sprinkle the top with lots of chopped walnuts to your taste, then get the casserole in to the oven to bake for 40 minutes. The edges should get lovely and crispy with a soft, custardy interior.

While the casserole bakes, prepare the banana rum sauce. It's easy and so very yummy! In a small pot, combine the water and brown sugar and heat it over medium high heat. While it heats up add the sliced bananas, cinnamon and rum. Let the sauce cook on medium high for 10-15 minutes, until it becomes a thick syrup. Take it off of the heat and set it aside.

When the casserole is done, take it out and let it set for about 5 minutes, then cut it into 4 equal pieces. Plate each piece and top them all with the yummy banana rum sauce and serve immediately!
SaveSave